Whip up a batch of these fudgy Rocky Road Brownies topped with chocolate chunks and marshmallows, with crushed nuts! Pure dessert perfection!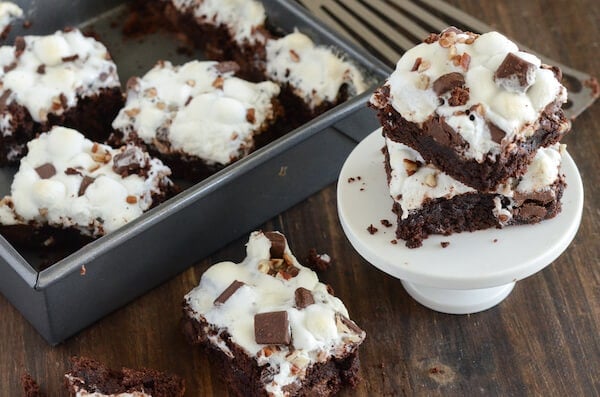 Last weekend Jorge dug out the sod in the backyard in two spots for me to plant my raised garden beds in. He sweated his booty off and got a big blister. This weekend I was supposed to do my part and plant the actual garden. That didn't happen. I bet you can guess how thrilled Jorge is.
I could blame it on not having any sleep because Ellie is sick with a nasty cold. Poor kid has a super raspy voice, cough and is congested like crazy. I could also blame it on all the stuff we had going on this weekend.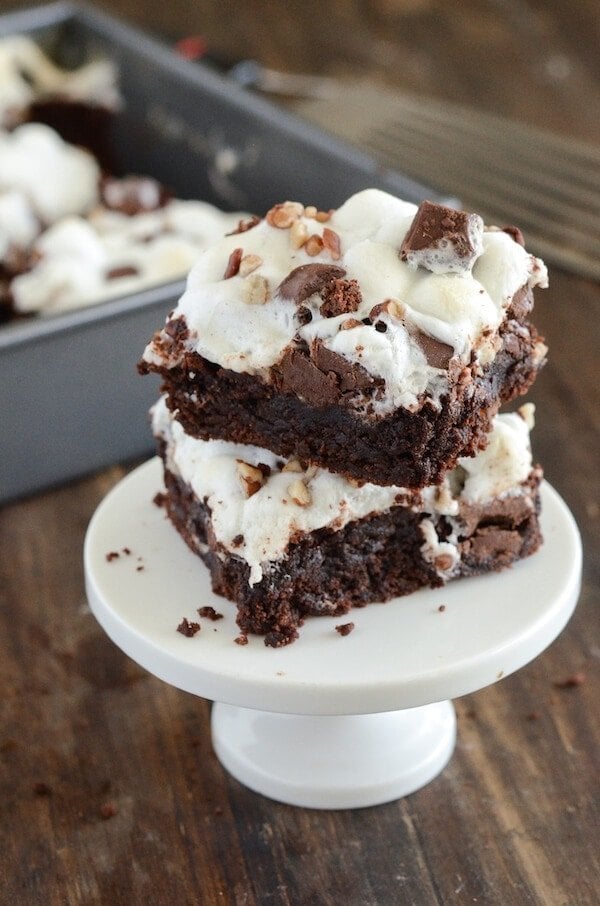 However, if I really tried, I probably could have squeezed it in today. But a garden doesn't grow money, extra hours or chocolate…making it much lower on my to-do list.
I swear I am going to get it planted this week, but if someone could come up with a plant that grows chocolate chips in the meantime — that would be superb. ;-)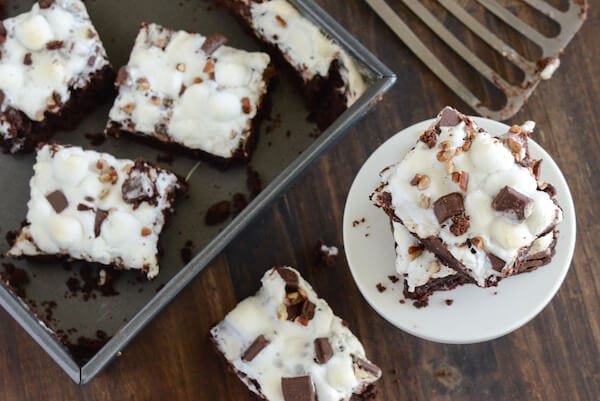 These Rocky Road Brownies are perfection. You sadly can't grow them in the garden (yet — fingers crossed), but you can whip them up quickly! The brownie base is dense and fudgey and then topped with a layer of marshmallows, chocolate chunks and nuts!
Head on over to Dixie Crystals for the FULL RECIPE: Rocky Road Brownies
This post may contain affiliate links. Read my disclosure policy.