June 29, 2017
Toasted Coconut Cream Pudding
Toasted Coconut Cream Pudding: a cross between coconut cream pie & banana pudding, with layers of creamy coconut pudding, vanilla wafers & toasted coconut!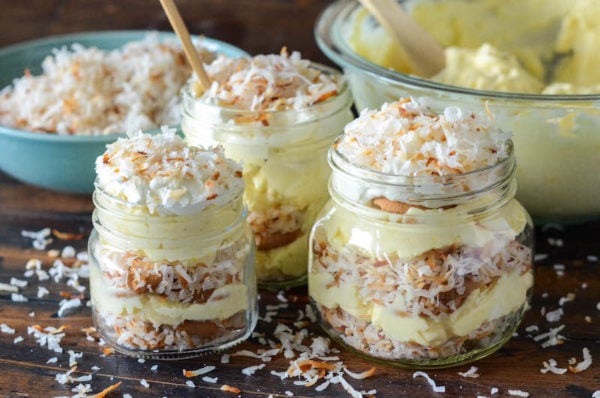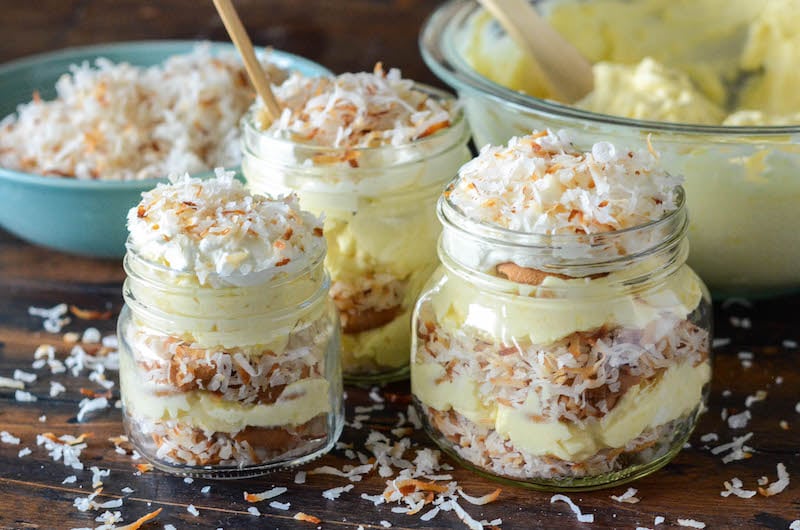 This Toasted Coconut Cream Pudding is everything we coconut lovers have dreamed of forever. It's the perfect cross of banana pudding and a coconut cream pie in one!
This recipe idea actually came to me in a dream. Seriously. I think it's because I have been eating super clean lately. My sweet tooth is revolting and haunting my dreams.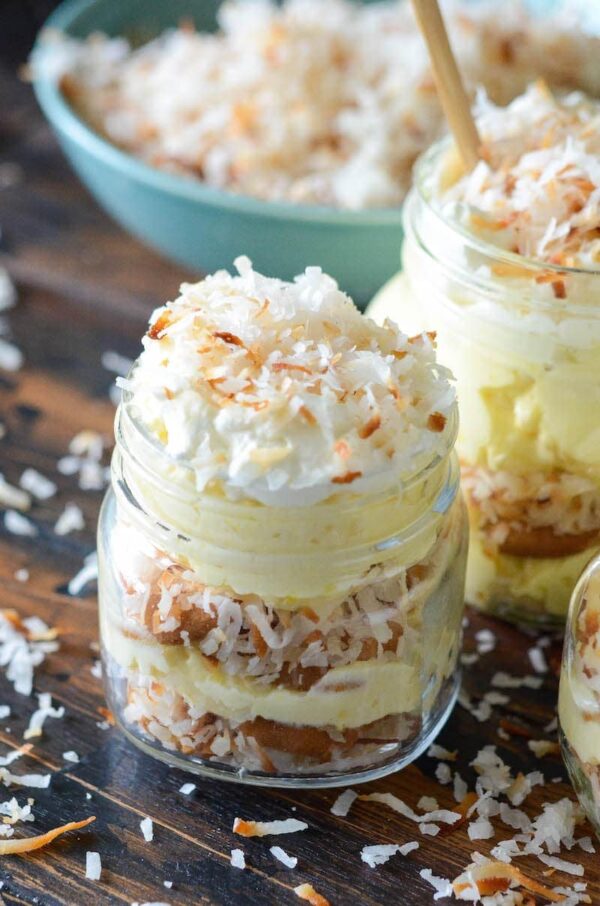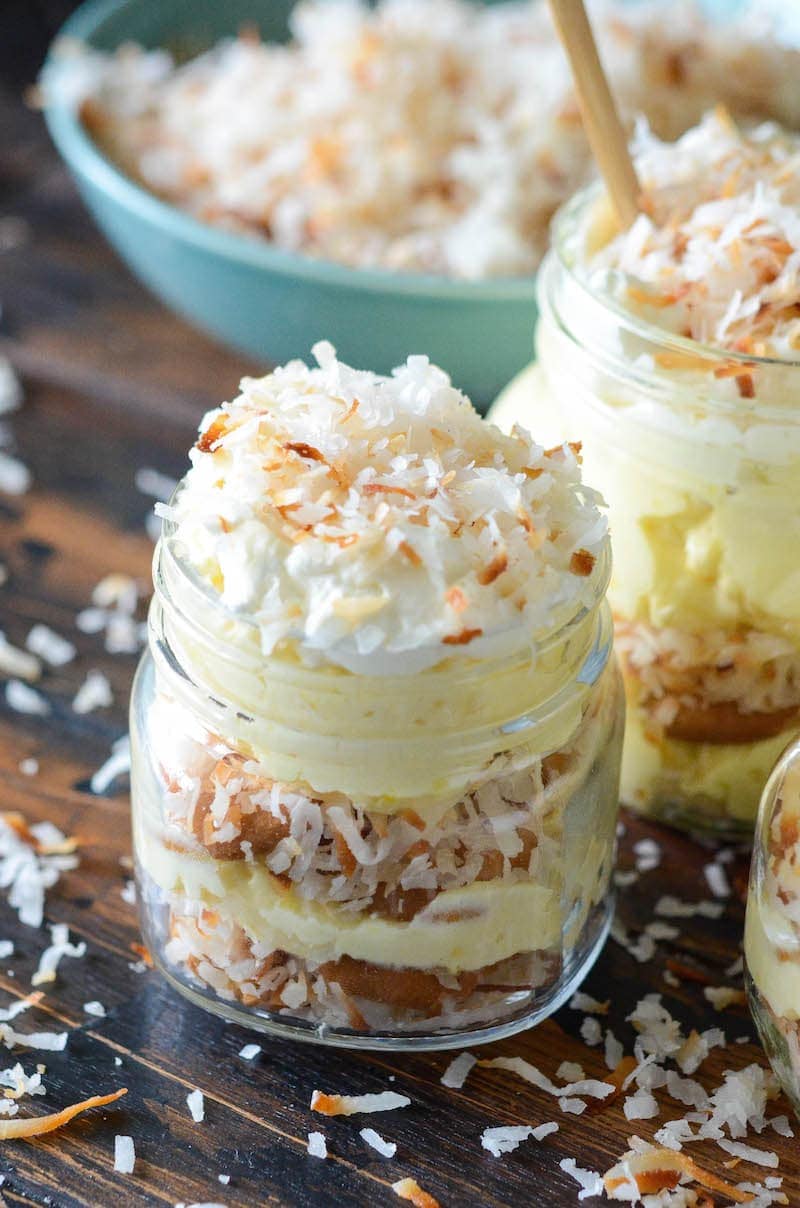 I dreamed I was at the grocery store bakery and I couldn't decide between a coconut cream pie and banana pudding.
I was debating and drooling over both, when the baker behind the counter came over to me and started asking me if I needed any help.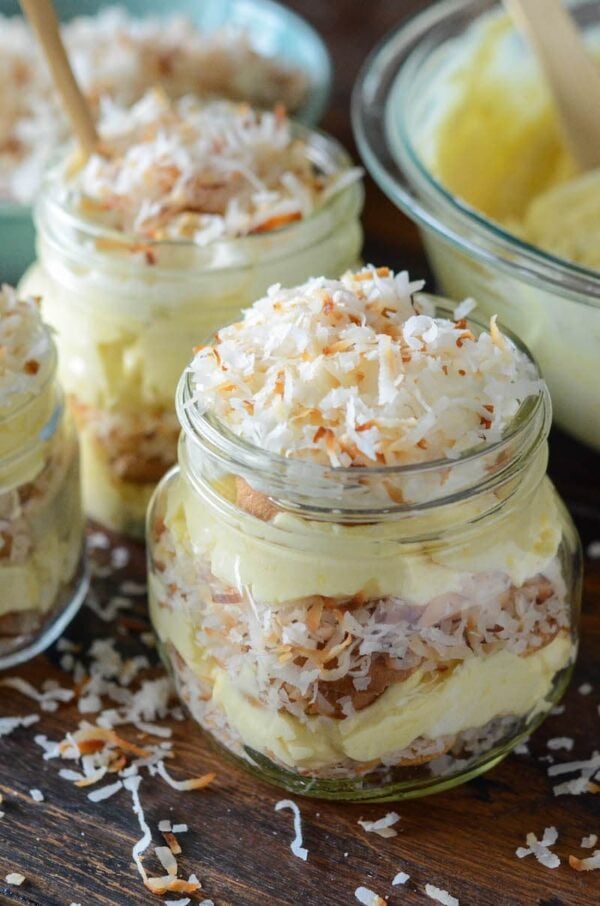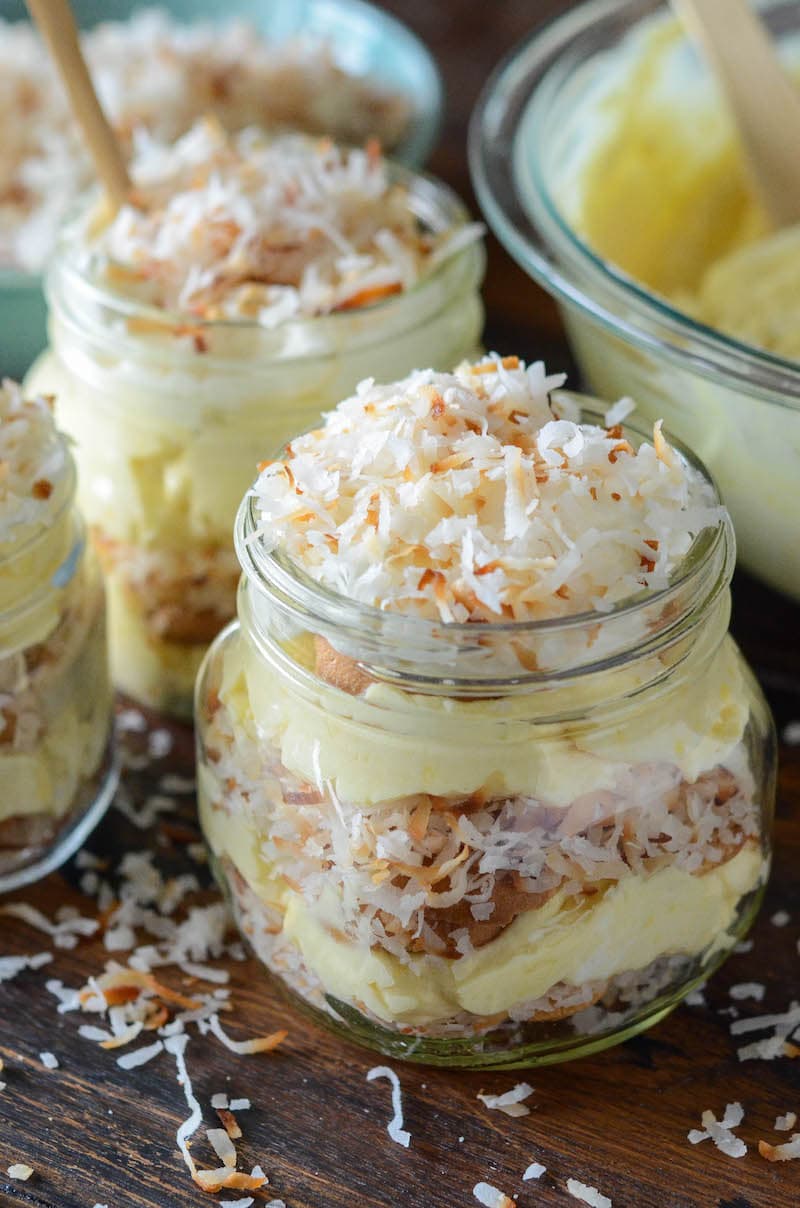 I shared my internal debate and he said he had the perfect solution — Toasted Coconut Cream Pudding: a perfect cross between banana pudding and coconut cream pie!
I woke up drooling with a serious craving and I just HAD to make this dessert into a reality. I loaded the kids up in the car and off to the store we went.
After my first bite, I knew I was in trouble. There was no way I was going to be able to be good and only take a few bites.
In fact, this Toasted Coconut Cream Pudding was SO good, I had to immediately start passing it out to my neighbors to keep myself from inhaling the entire batch. I could not resist it!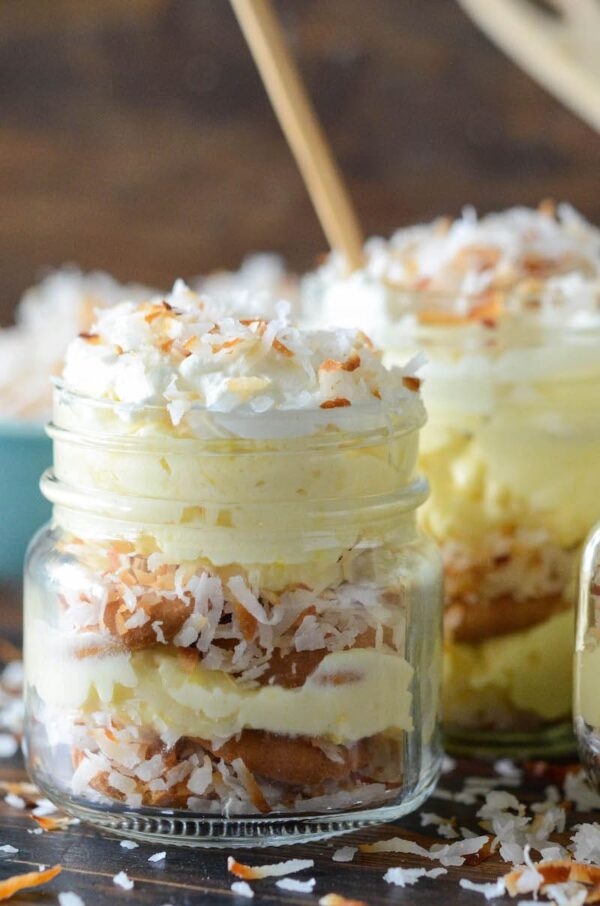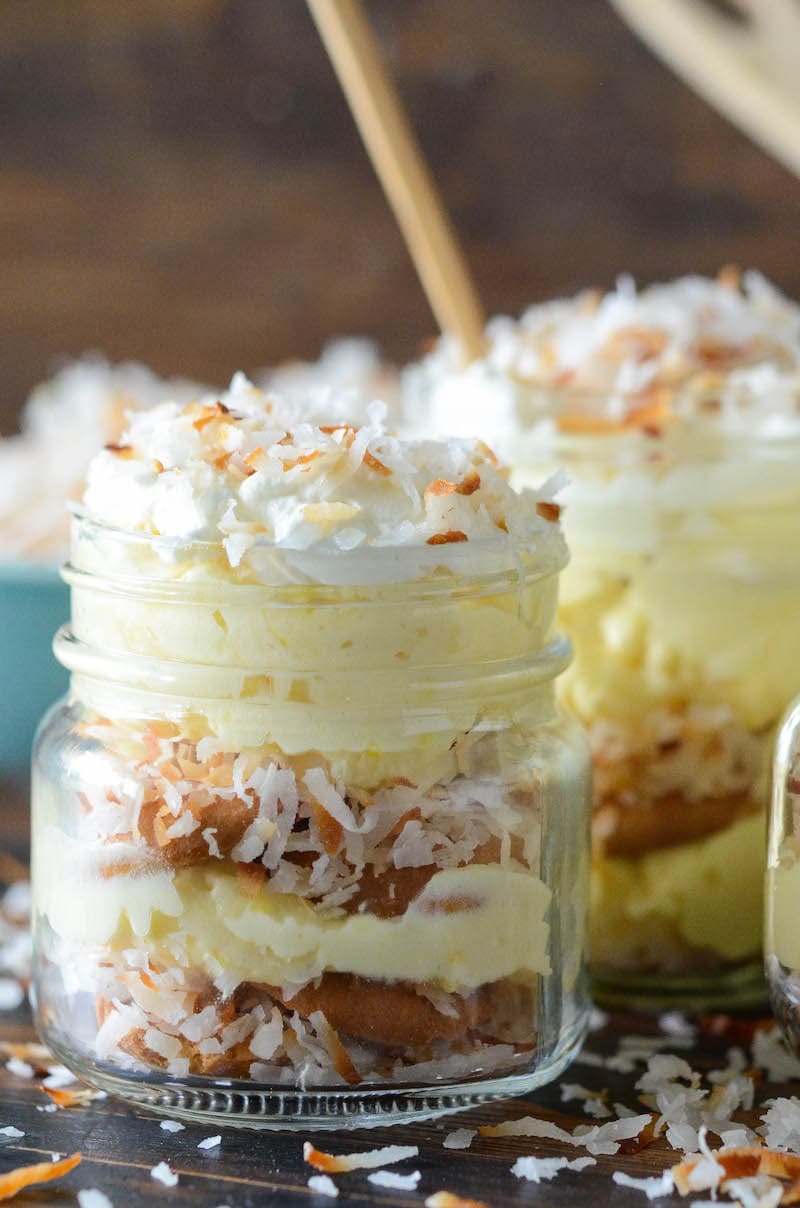 I started this recipe with my Mama's Best Banana Pudding recipe and swapped the bananas for toasted sweetened coconut. Then, instead of the vanilla pudding, I used coconut pudding.
So we ended up with gorgeous layers of creamy coconut pudding (sweetened with whipped cream and my mom's secret ingredient — sweetened condensed milk), freshly toasted coconut and vanilla wafers.
Head on over to Dixie Crystals for the recipe I developed for them!
FULL RECIPE: Toasted Coconut Cream Pudding
Similar recipes you will love: