Toasted Coconut Cream Pudding: a cross between coconut cream pie & banana pudding, with layers of creamy coconut pudding, vanilla wafers & toasted coconut!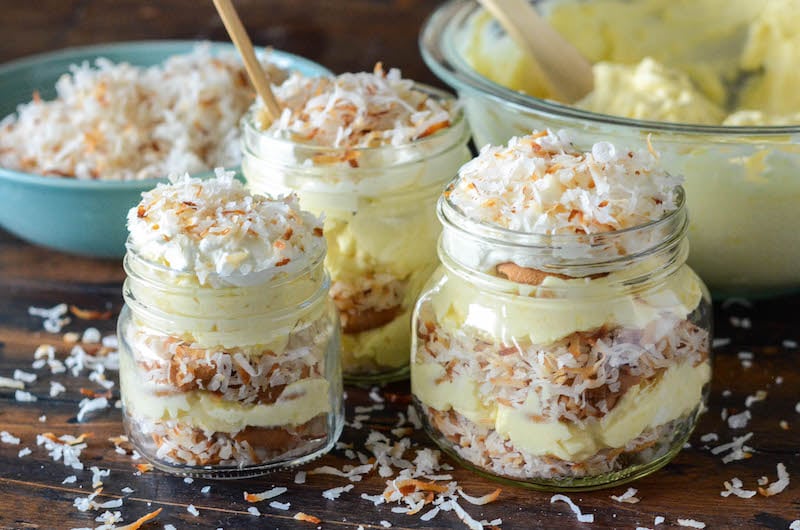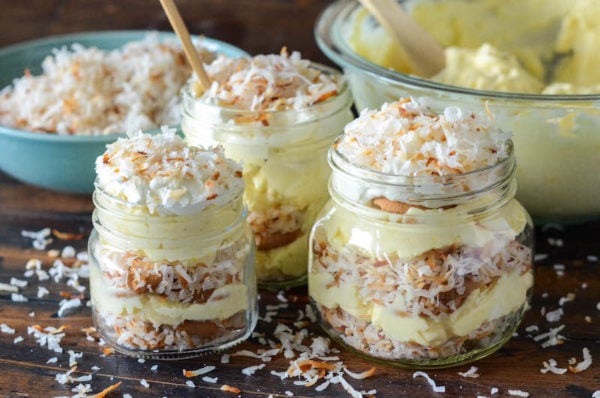 This Toasted Coconut Cream Pudding is everything we, my fellow coconut lovers and I, have dreamed of forever.
It's the perfect cross of the classic banana pudding and a coconut cream pie in one dessert!
This recipe idea actually came to me in a dream. Seriously. I think it's because I have been eating super clean lately.
My sweet tooth is revolting and haunting my dreams. My jeans may be tighter, but this recipe was SO worth it.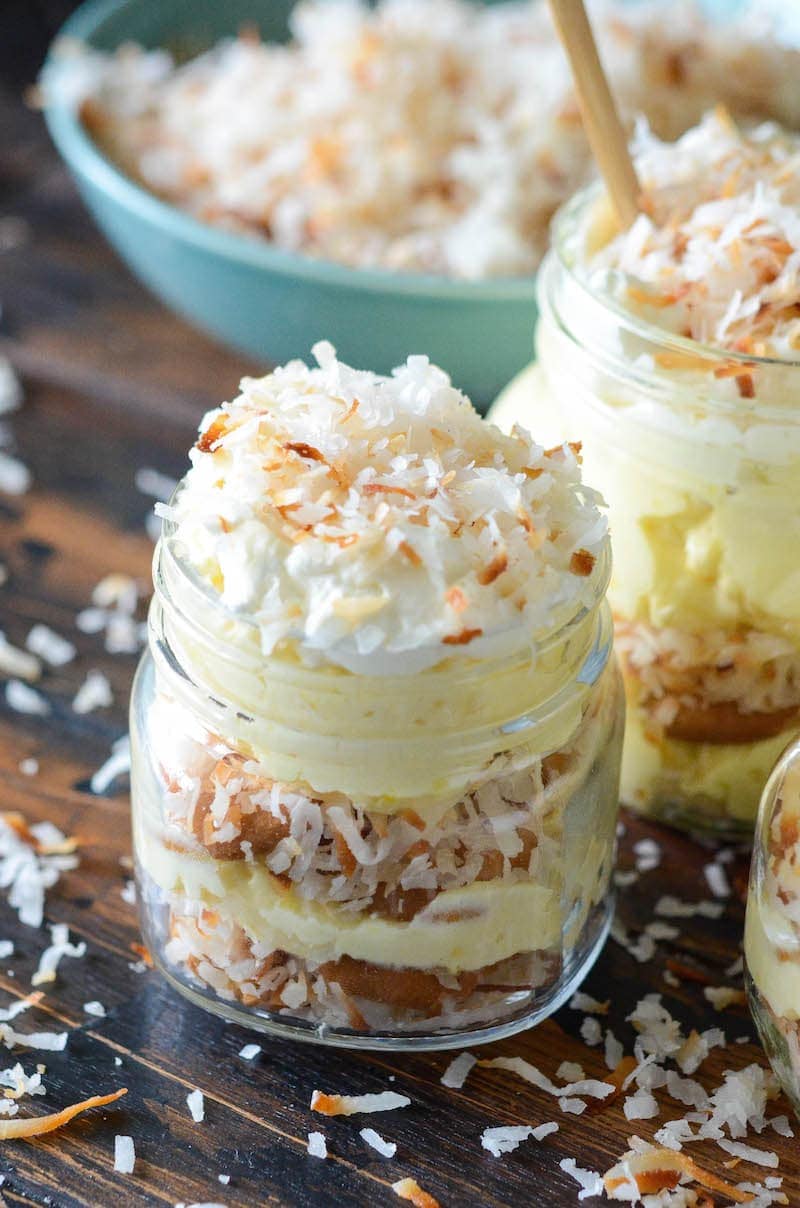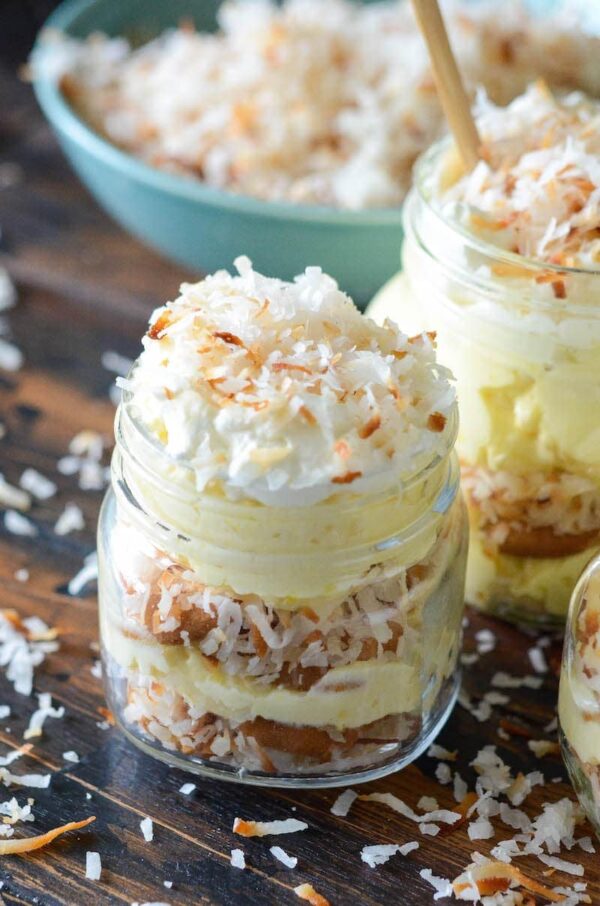 I dreamed I was at the grocery store bakery and I couldn't decide between a coconut cream pie and banana pudding.
I was debating and drooling over both, when the baker behind the counter came over to me and started asking me if I needed any help.
I shared my internal debate over pie or pudding and he said he had the perfect solution — Toasted Coconut Cream Pudding!
It was the perfect cross between banana pudding and coconut cream pie! It was also in a bucket as big as my face. So that probably helped my decision.
In my dream, I headed to the car and opened it up and ate the entire bucket with a spatula. Dreams are weird.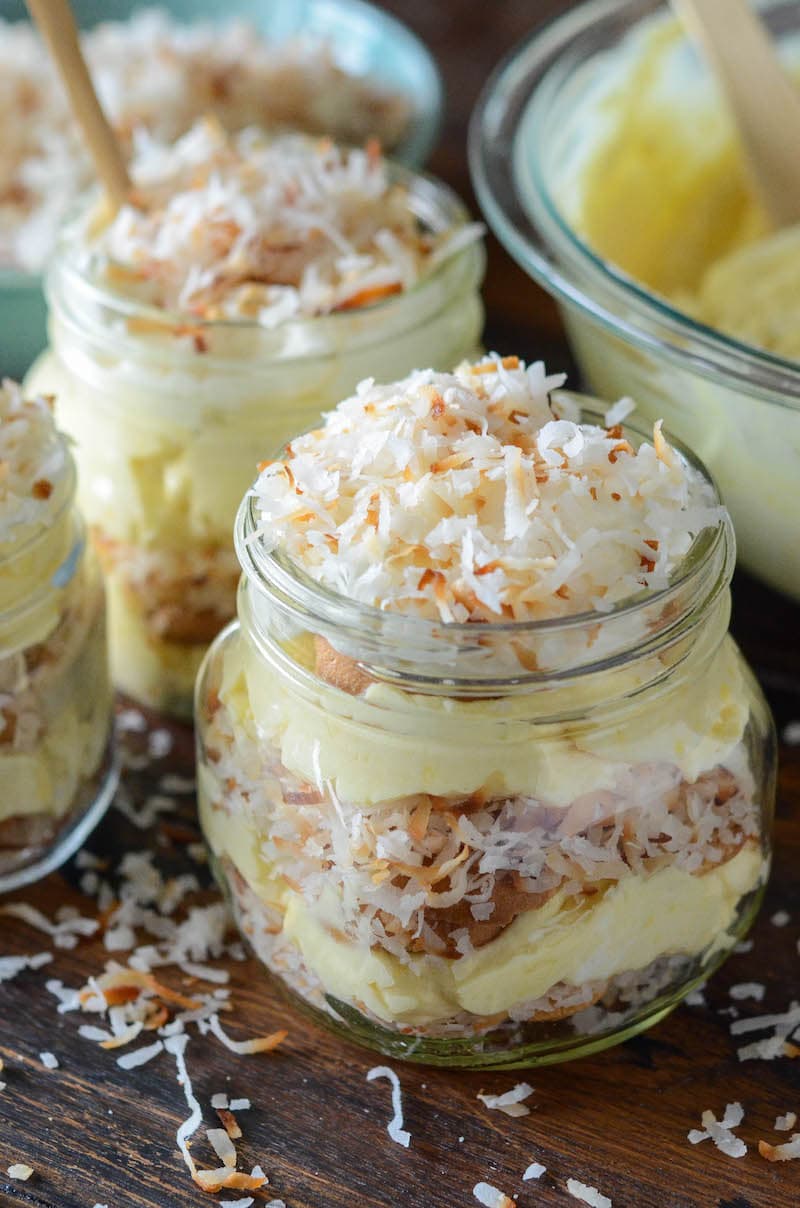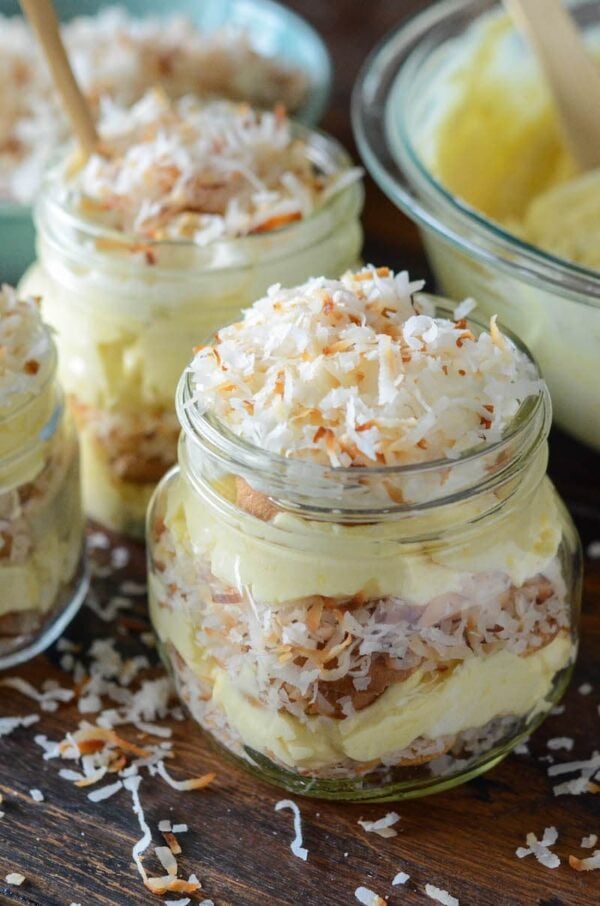 I literally woke up drooling, no joke. And I had a serious craving for this imaginary dessert.
I just HAD to make this coconut cream pie and banana pudding hybrid into a reality.
So I loaded the kids up in the car and off to the store we went. Which with two toddlers, is much easier said than done.
We quickly grabbed everything we needed and came home and whipped it up. It's a no-bake dessert as long as you don't count the two minutes it takes to toast the coconut.
After my first bite, I knew I was in trouble. There was no way I was going to be able to be good and only take a few bites.
In fact, this pudding was SO good, I had to immediately start passing it out to my neighbors.
It was the ONLY way to keep myself from inhaling the entire batch all by myself. I could not resist it!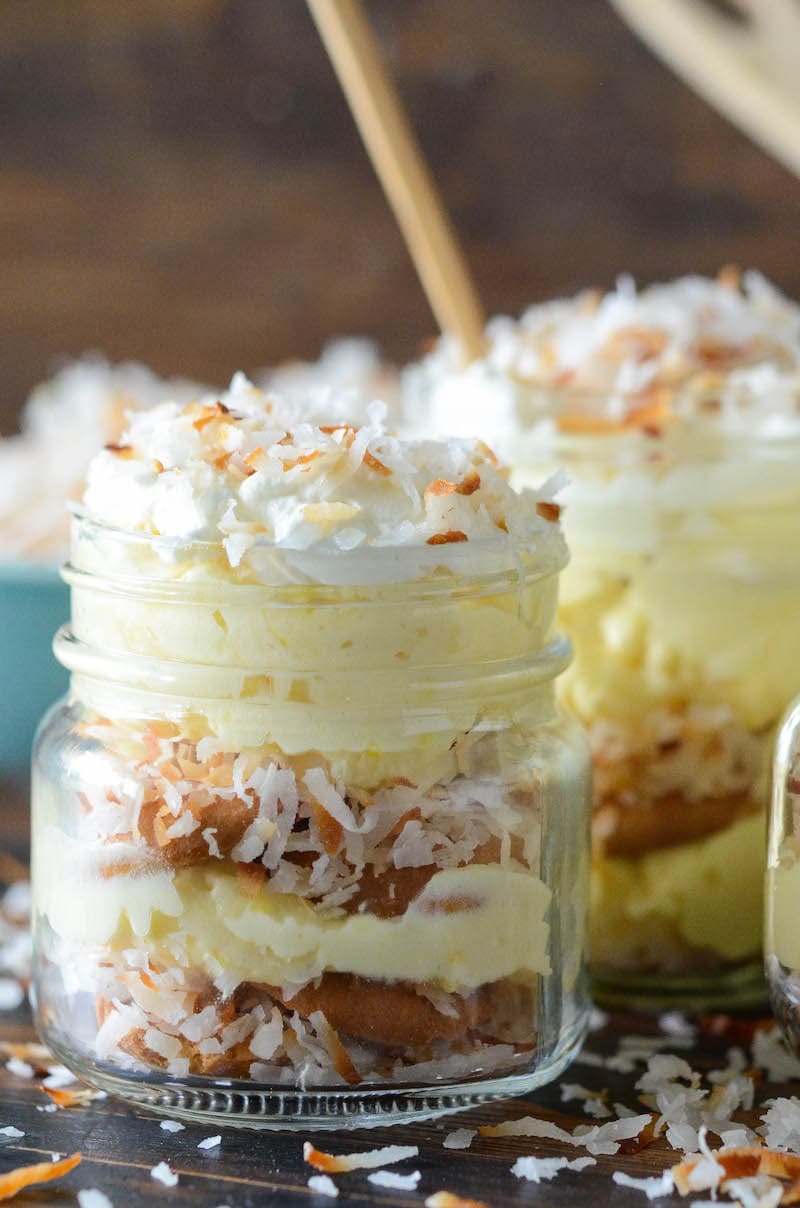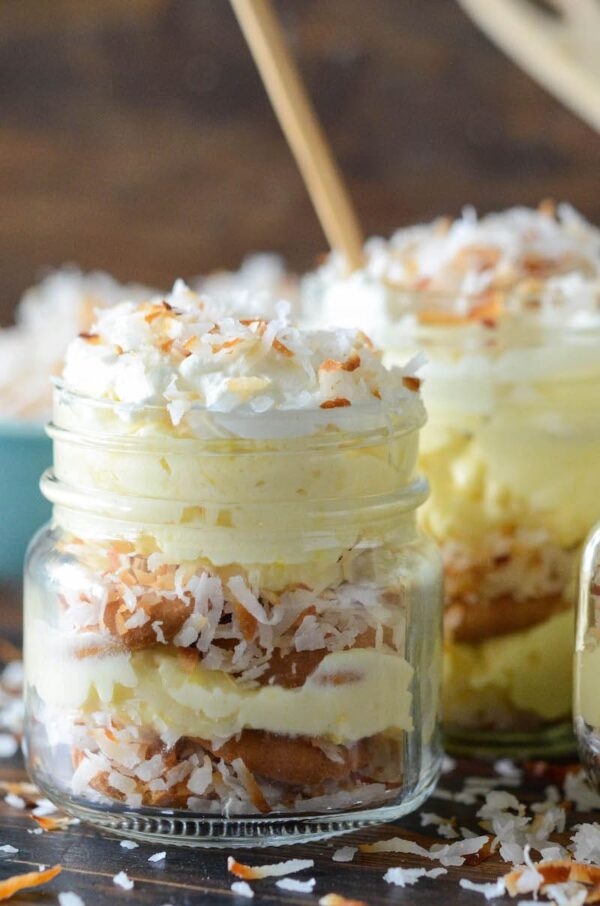 I based this recipe off of my Mama's Best Banana Pudding recipe and swapped the bananas for toasted sweetened coconut.
Then, instead of the vanilla pudding, I used coconut pudding. You can still use vanilla pudding and just add a little coconut extract to taste.
When it all came together, it had gorgeous layers of creamy coconut pudding (sweetened with whipped cream and my mom's secret ingredient — sweetened condensed milk), freshly toasted coconut and vanilla wafers.
After a few hours resting in the fridge, the wafers soften and the pudding flavors mingle and it seriously becomes irresistible!
Head on over to Dixie Crystals for the recipe I developed for them!
Similar recipes I think you will love: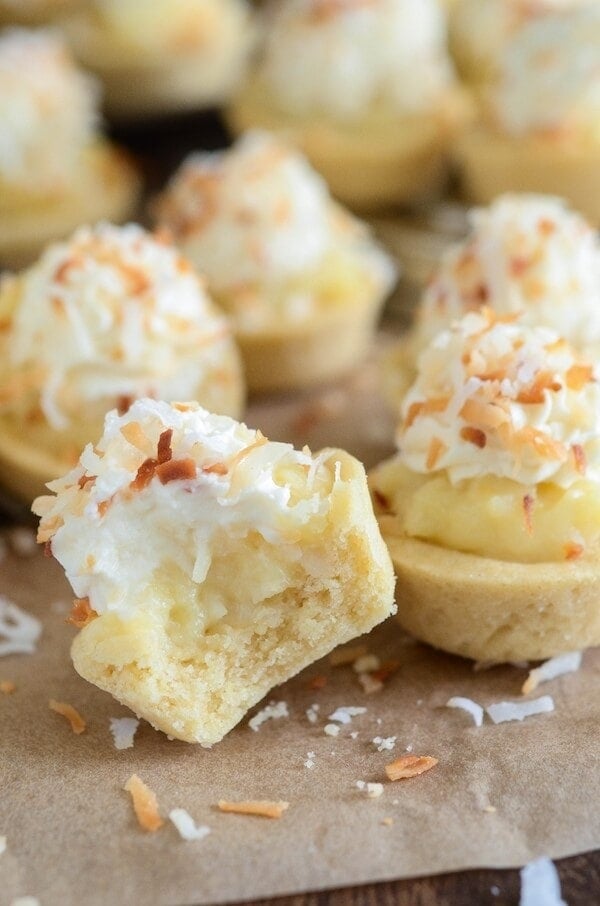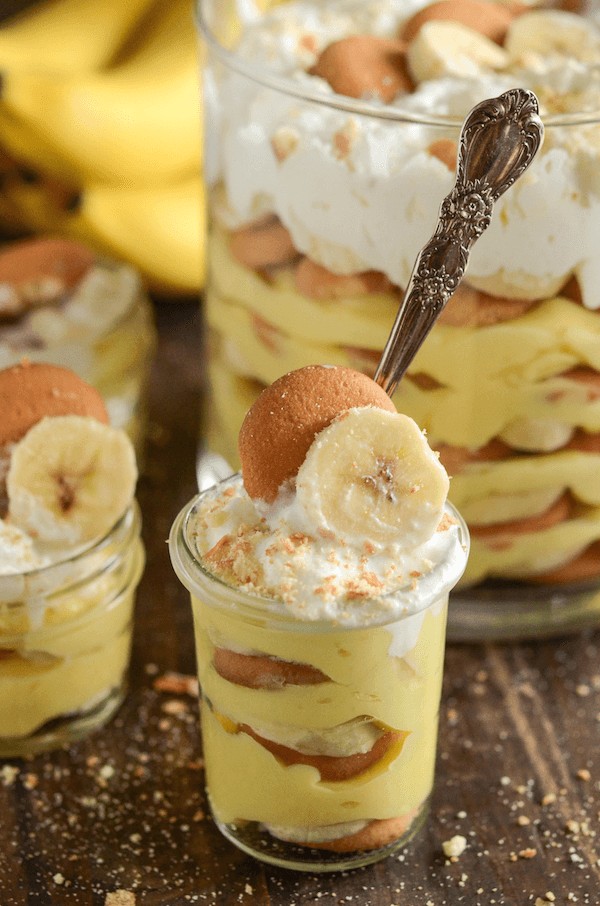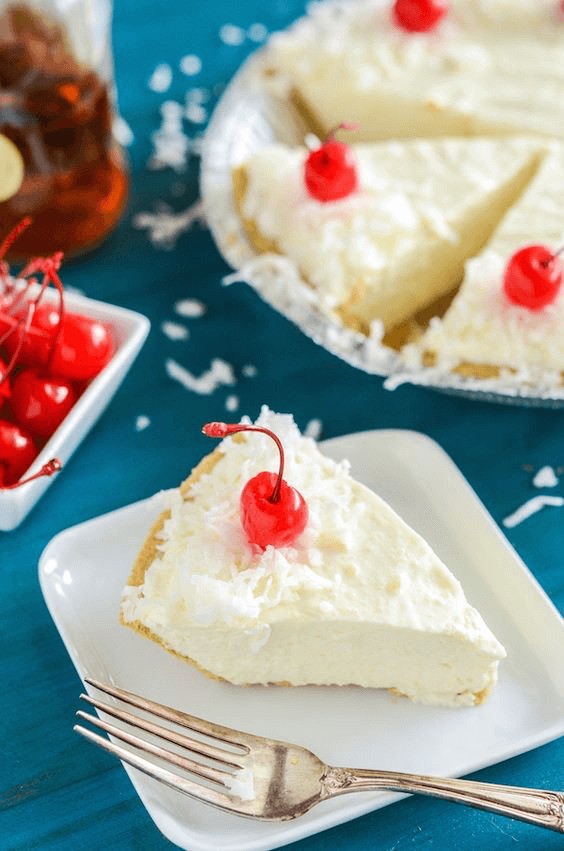 This post may contain affiliate links. Read my disclosure policy.