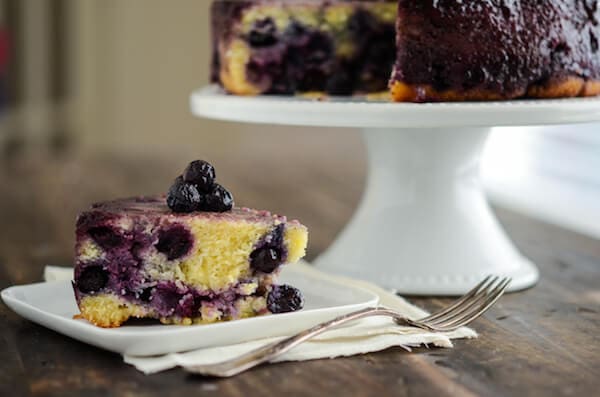 This is it. The final batch of blueberries I picked this past spring.
I am always so glad that I pick so many and freeze them…it's like pulling out a bag of hidden Spring from my freezer every time.
Last year we went to pick blueberries and I was pregnant with Ellie & Lyla.
When I was rinsing off my blueberries (I do not rinse them before freezing — I have heard it makes them freeze funky), I couldn't help but get excited to take two 6 month old babies out to the blueberry farm this coming Spring!
I have made so many blueberry desserts…I think y'all might start wondering if I actually have stock in blueberries.
To be perfectly honest, I don't like to eat blueberries plain. Like, at all.
I love every other kind of berry all by itself, but I only like blueberries in a dessert/muffin/pancake situation.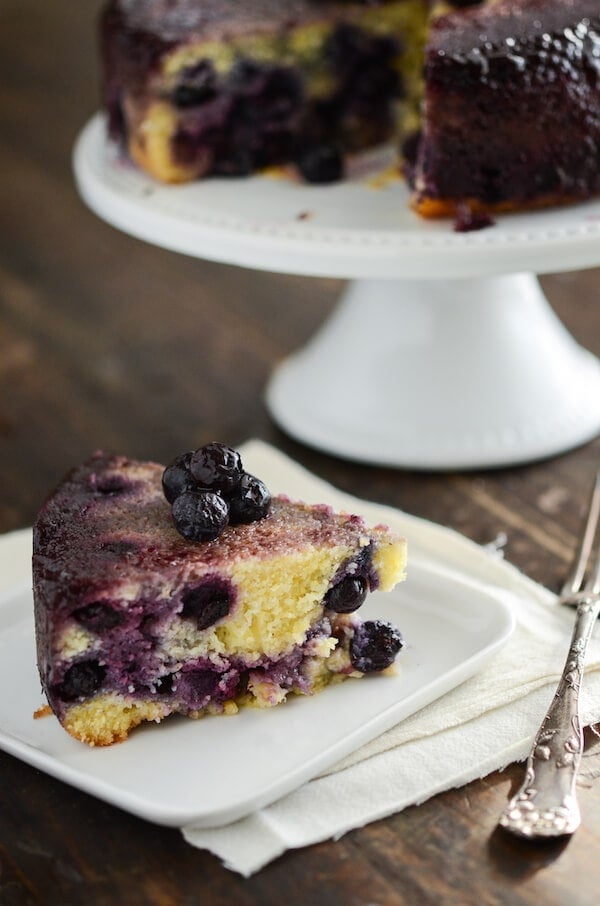 I love the combo in this dish of cornmeal and blueberries. It's almost like a really sweet cornbread with blueberries.
And I really liked it best at breakfast time…but I wouldn't go as far as to call it a breakfast/coffee cake.
Mostly because I'm pretty sure normal people don't love cake for breakfast as much as I do. ;-)
Head on over to Dixie Crystals to find the recipe for this Blueberry Upside Down Cornmeal Cake!
This post may contain affiliate links. Read my disclosure policy.