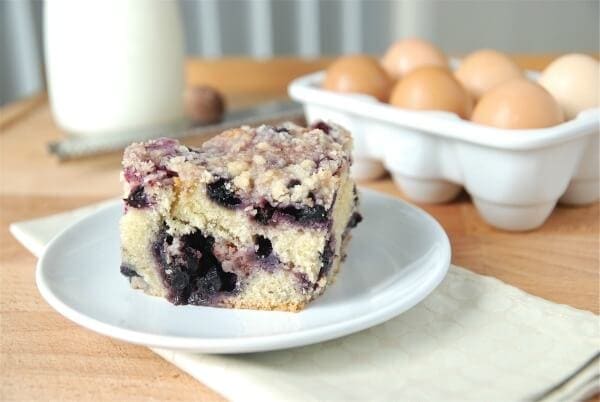 Now that we have 5 pets (yes, 5), I no longer have any privacy. Seriously. 4 cats and 1 dog that thinks he came from my womb equals zero alone time. I can't go to the restroom alone without paws coming under the bathroom door and it's even worse when I try to take a bath. All they want to do is sit on the sides of the tub and watch me or drink the water. It's creepy. 8 kitty eyes staring at you as you shave your legs? Strange. And while closing the door can keep 3 of them out, one of them is too damn smart and learned a long time ago how to open doors.
Surprisingly the only time I find myself not being pestered by a furry body is in the kitchen. I don't know if it's because I look like a manic twister in the kitchen…or because while I am walking around I tend to walk on tails….but either way I am almost always alone in the kitchen. I wonder if it will stay the same way when I have kids one day? One could always hope! Haha! So since the only place I can find peace in my house these days is the kitchen, you can bet that I have been spending many an afternoon trying out some new recipes…like this delicious Lemon Blueberry Buckle!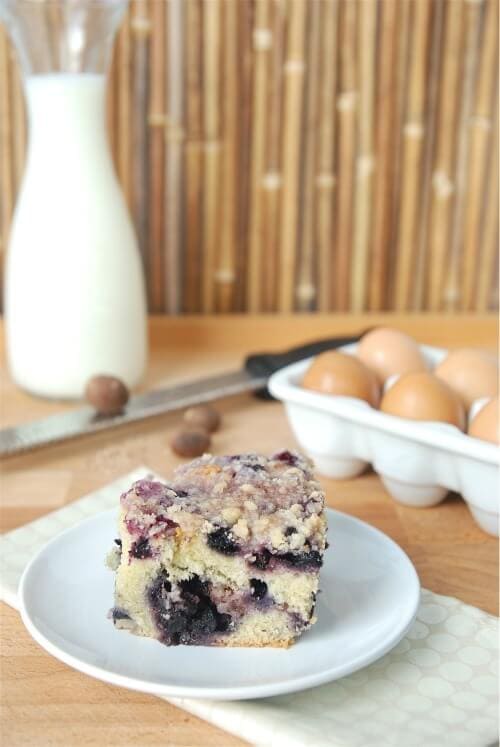 Last year I stumbled upon a recipe from 2009 that I bookmarked for this Summer when Blueberries would be at their peak…and at only $1 a pint at the farmers market! It is a lemon blueberry crumb type cake…and in one word, it is amazing. I loved the flavor combination and how easy it is to pull together. If this is your type of cake, now is the time to try it! Blueberries are only at their peak for a couple more weeks (at least here), so make sure and put it on your menu soon!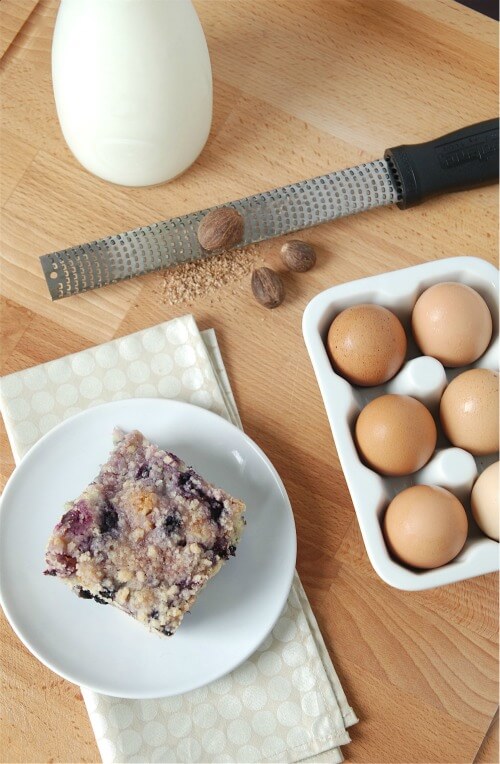 Yield: 8 servings
Lemon Blueberry Buckle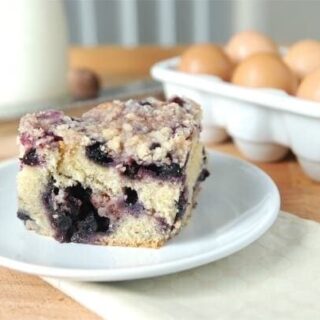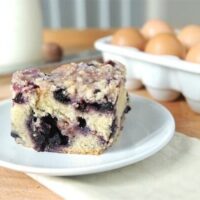 Lemon Blueberry Buckle is a crumb-cake-like dessert filled with sweet fruit! If you've got fresh or frozen blueberries to spare, try out this tangy, spongy cake!
Total Time
1 hour
15 minutes
Ingredients
Crumb Topping:
1/2 cup flour
1/3 cup sugar
1/8 teaspoon salt
Zest of 1 lemon
1/4 cup ( 1/2 stick) butter, cubed, at room temperature
Cake:
6 tablespoons butter, at room temperature, plus extra for greasing the pan
1 1/2 cups plus 2 tablespoons flour
1 teaspoon baking powder
1/4 teaspoon baking soda
1/2 teaspoon salt
1/4 teaspoon freshly grated nutmeg
3/4 cup sugar
Zest and Juice of 1 lemon
2 eggs
1/2 cup vegetable oil
2 1/2 cups blueberries, fresh or frozen, divided
Crumb topping, chilled
Instructions
Crumb topping:
In a medium bowl, whisk together the flour, sugar, salt and lemon zest. Add the butter, using a fork or your fingers to cut in the butter until it is reduced to the size of peas. Loosely cover the bowl, and place it in the freezer while you mix the cake batter.
Cake:
Heat the oven to 350 degrees. Lightly grease a 9-inch square baking pan.
In a medium bowl, whisk together the flour, baking powder, baking soda, salt and nutmeg.
In the bowl of a stand mixer, or in a large bowl with a hand mixer, cream together the butter, three-fourths cup sugar and lemon zest until light and fluffy, 3 to 5 minutes. Add the lemon juice and eggs, one at a time, scraping down the sides of the bowl after each addition.
Stir the flour mixture into the bowl, a third at a time, alternating with the oil, until both the flour mixture and oil are evenly incorporated into the batter. Gently fold 1 cup of the blueberries into the batter.
Spread the batter into the prepared pan and distribute the remaining blueberries evenly over the top of the batter. Remove the crumb topping from the freezer and sprinkle it over the berries.
Bake the cake until it is lightly golden and firm on top, and a toothpick inserted in the center comes out clean, 45 to 50 minutes. Rotate the pan halfway through for even baking. Remove the cake from the oven and cool to room temperature. The cake will keep at room temperature for 2 to 3 days, covered in plastic wrap.
Nutrition Information:
Yield:
8
Serving Size:
1
Amount Per Serving:
Calories:

386
Total Fat:

24g
Saturated Fat:

7g
Trans Fat:

1g
Unsaturated Fat:

15g
Cholesterol:

69mg
Sodium:

352mg
Carbohydrates:

43g
Fiber:

2g
Sugar:

32g
Protein:

3g
Want to Save This Recipe?
This post may contain affiliate links. Read my disclosure policy.