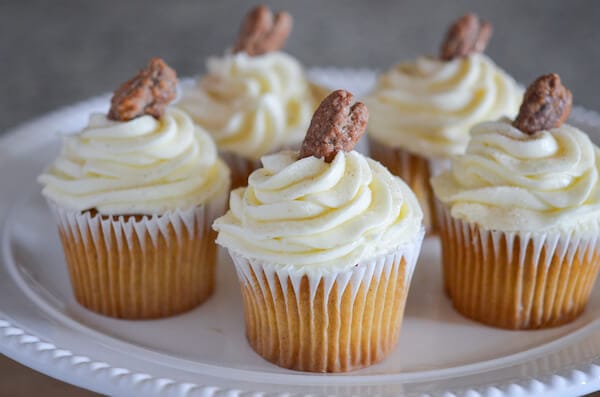 One of my favorite candies to eat and make are Pecan Pralines. Unlike a lot of southern candies (I'm looking at you — divinity!!), they are not that difficult to make. Plus they are so sugary sweet, they shoot your blood sugar through the roof for the next 3 days. And from where I stand, that is totally what I am looking for in a candy.
In honor of the pecan praline, I wanted to make a praline cupcake. If you have a ton of time on your hands, I would highly recommend making actual pecan pralines to top these cupcakes with.
Now that I am the proud mother of time suckers 1 & 2 (also known as Ellie & Lyla), I choose to take the quicker route and top my cupcakes with a candied pecan. It totally still hits the spot and it takes a fraction of the time!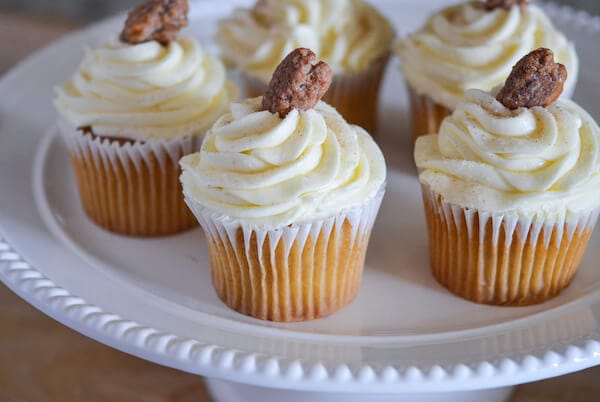 Head on over to Dixie Crystals for the FULL RECIPE: Pecan Praline Cupcakes
This post may contain affiliate links. Read my disclosure policy.