This Banana Pecan Cake is an epically moist, fluffy banana cake, loaded with pecan chips, and a sweet whipped cream cheese frosting generously spread on top.
For all my banana fans, which is my entire family, this Banana Pecan Cake recipe is for you!
It's a from scratch recipe with a secret tip to keep it extra moist, while still being very easy to whip together.
With pecans and a few pinches of cinnamon, this Banana Pecan Cake is warm and comforting.
Serve it for dessert or with a cup of coffee for breakfast. Either way, it's absolutely delicious!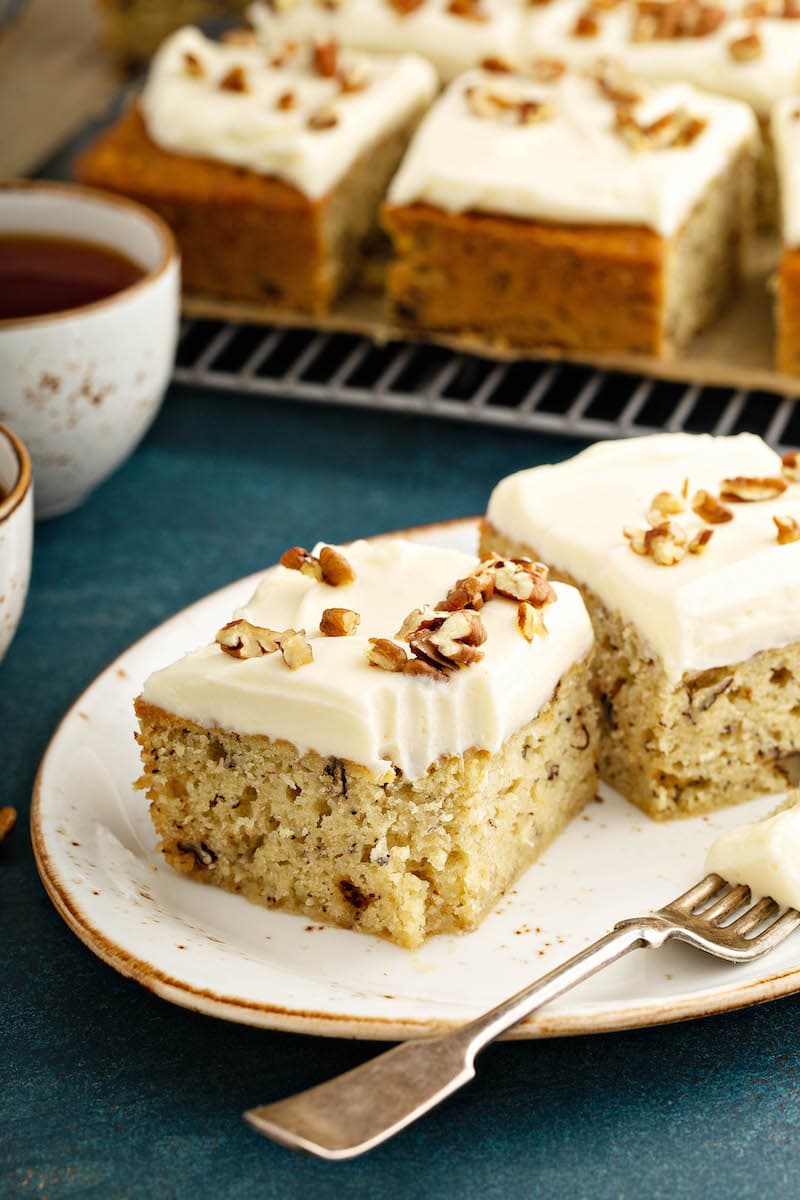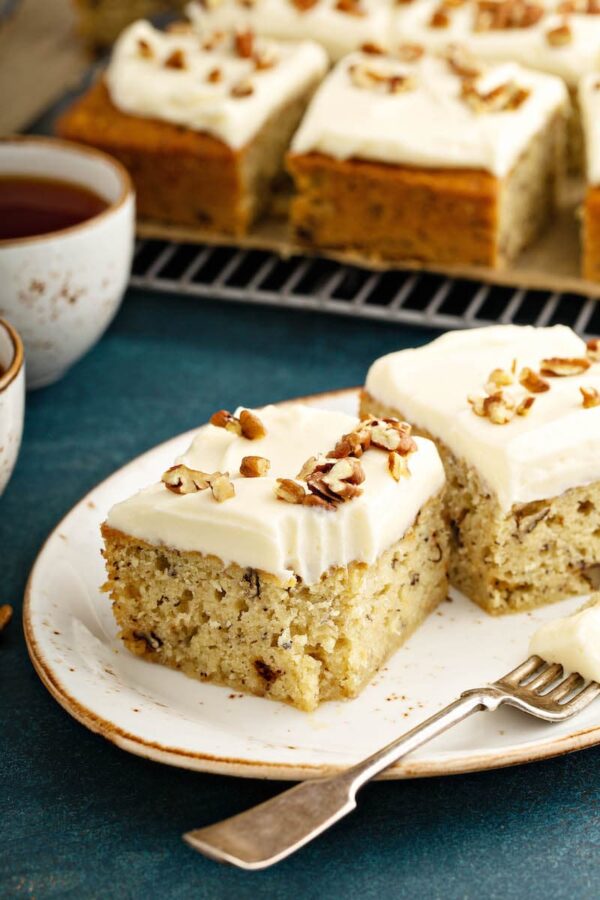 Secret Tip To Keep Your Cake Moist
This cake has a secret. Can you guess what it may be?
You are probably thinking of an ingredient, but it's actually all in the method!
This cake has two crazy ideas to keep it extra moist. First, you bake it at 275°F instead of the standard 350°F.
Secondly, as soon as a toothpick inserted into the center of the cake comes out clean, you pull it out and pop it into the freezer!
This stops the cake from continuing to bake as soon as you pull it out of the oven.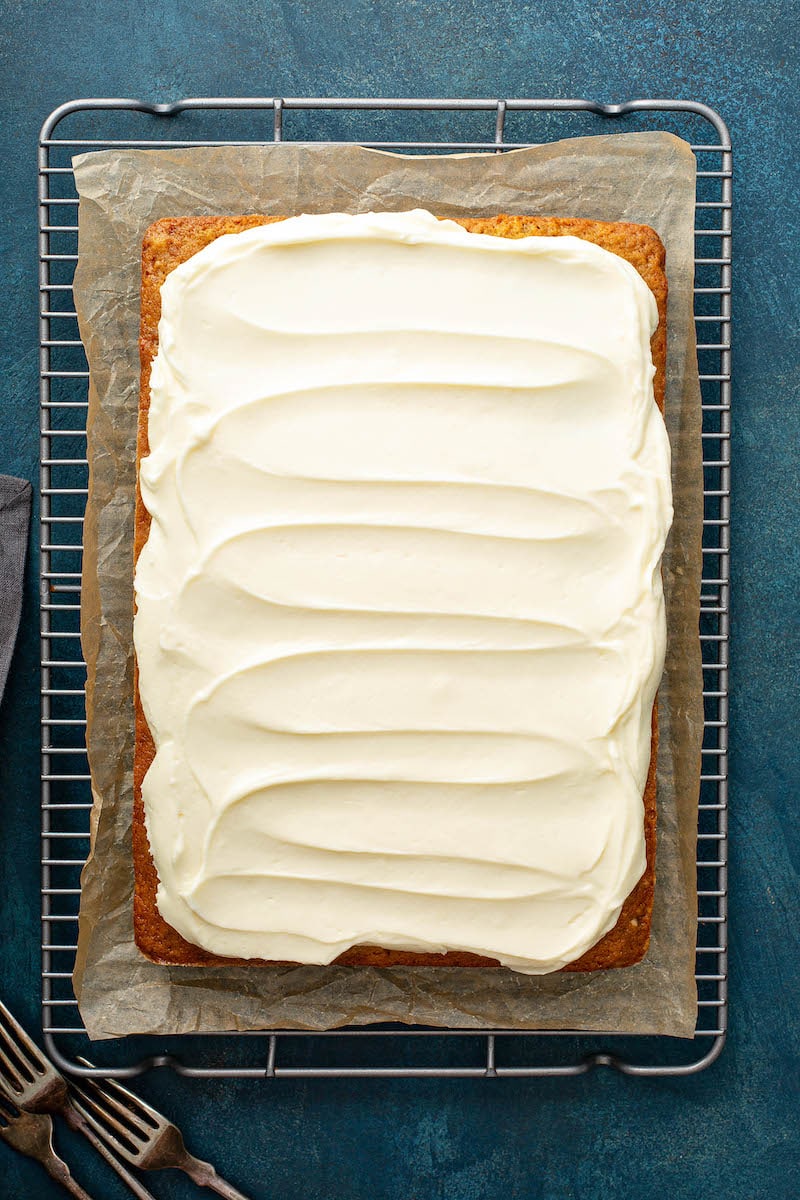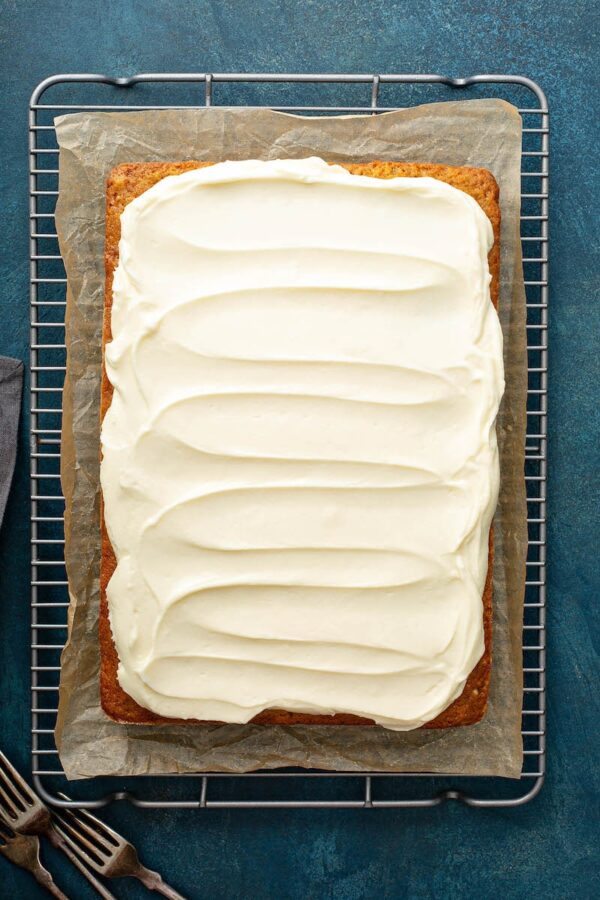 Cream Cheese Frosting
There are just four simple ingredients to create this epic cream cheese frosting: Butter, Cream Cheese, Vanilla Extract and Vanilla Extract.
I know some people get crazy and will add sour cream or heavy cream to their cream cheese frosting, but I am a purist.
For this Banana Pecan Cake, I wanted perfectly sweet whipped cream cheese frosting to spread on top.
Spread it on generously on top and if you want, sprinkle it with extra chopped pecans.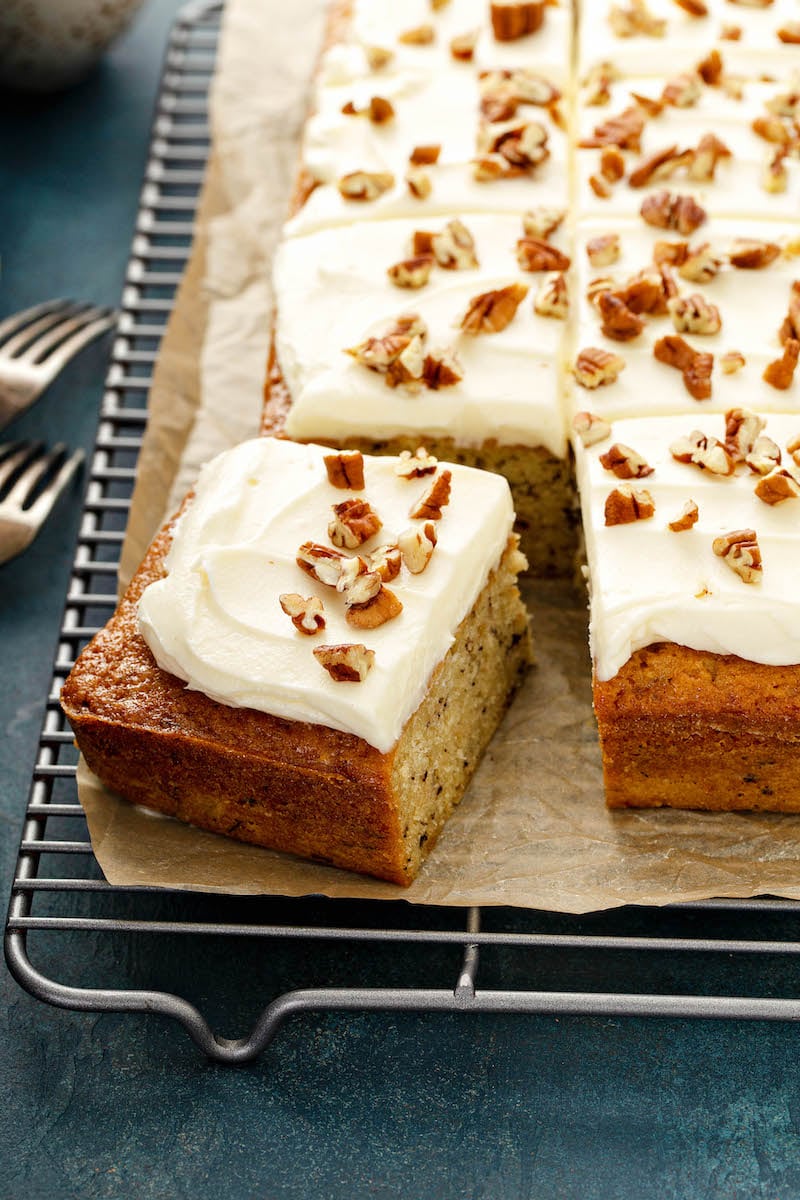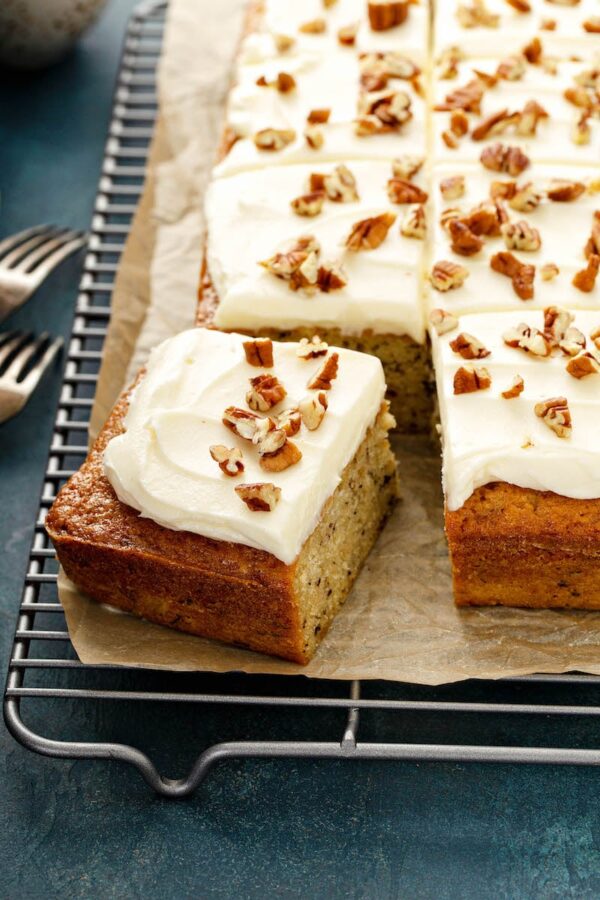 Can I make this cake ahead? How do I store it?
You've got questions, I've got answers.
Yes, you can absolutely make this cake ahead for an event. I recommend making it within 24 hours for ultimate freshness.
And you will need to store the cake in the refrigerator, because of the cream cheese frosting.
About 30 to 45 minutes before you are ready to serve this cake, take it out from the fridge and let it sit at room temp.
This cake will have the perfect texture when it is slightly chilled or at room temperature!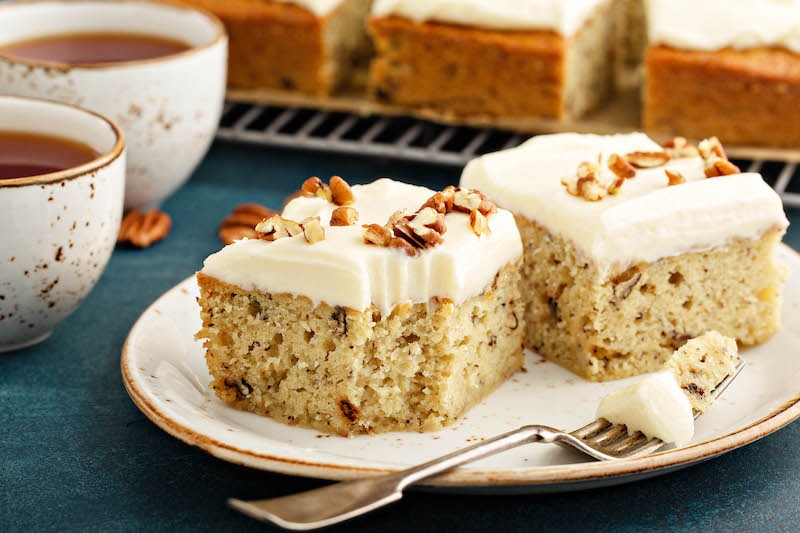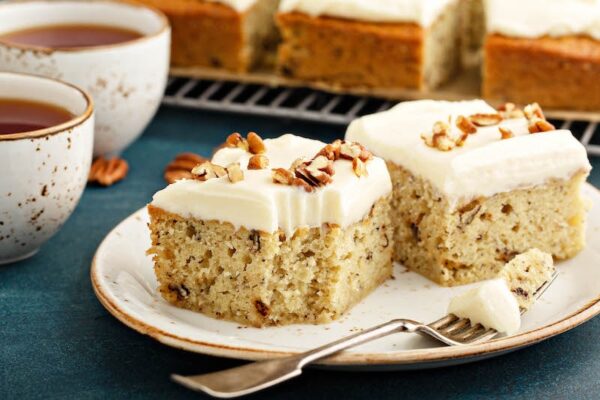 If you are a banana fan, I know you are going to love this recipe for my favorite Banana Pecan Cake!
Head on over to Dixie Crystals for the full recipe I developed for them.
RECIPE: Banana Pecan Cake
This post may contain affiliate links. Read my disclosure policy.