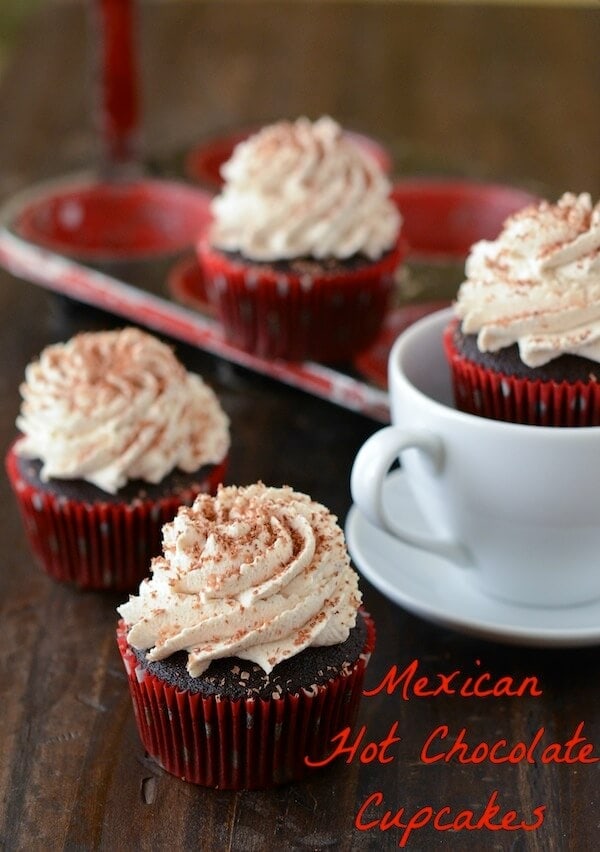 They say that the cupcake craze is over. I don't know who "they" are, but I don't agree. Sure there are new things that are trendy right now, however cupcakes will always be adorably sized…and perfect for sharing! Plus, getting to use different colored/themed wrappers is a lot of fun.
I know the people at Jorge's office wouldn't be diving into a half eaten layered cake…but when I send in cupcakes they have no idea that half of them have already been inhaled! 😉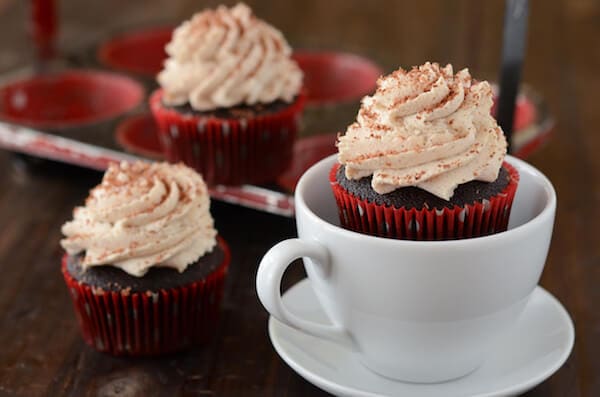 This cupcake flavor combination has been floating around in my head for a couple of years now. One of my favorite treats is a steaming cup of Mexican Hot Chocolate. I love the spicy chocolate and the delicious whipped cream on top.
In cupcake form, that translated into a rich dark chocolate cupcake and vanilla whipped cream that are both spiced with hints of cinnamon and spicy cayenne pepper. In one word, this cupcake is Divine.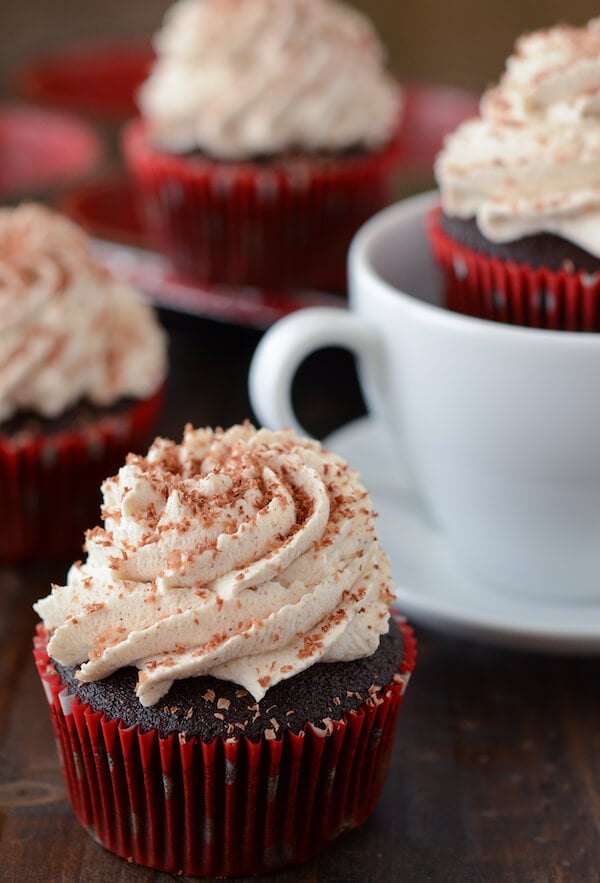 Head on over to Dixie Crystals for the FULL RECIPE: Mexican Hot Chocolate Cupcakes
This post may contain affiliate links. Read my disclosure policy.