This Buttermilk Blueberry Bread is filled with fresh blueberries and zesty lemon or lime zest. Drizzle it with a bright citrus glaze to turn it into a dessert.
Should this blueberry quick bread be a breakfast or dessert? In my world, it's both depending on the time of day
With the combination of real buttermilk and oil, this blueberry bread is epically moist and perfectly textured.
Add a healthy dose of citrus zest — both lime and lemon work! — and a citrus glaze to take it to the next level.
Watch this Buttermilk Blueberry Bread disappear quickly piece by piece, it's amazing if it even makes it 24 hours!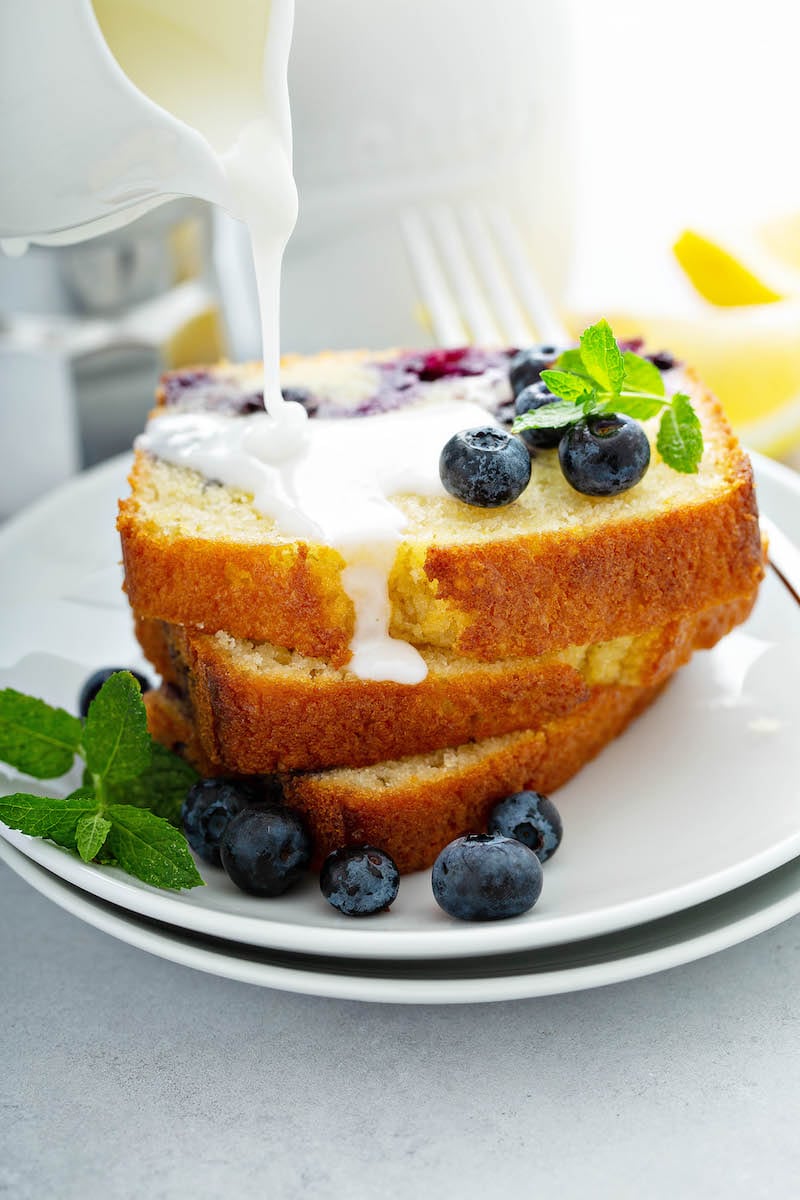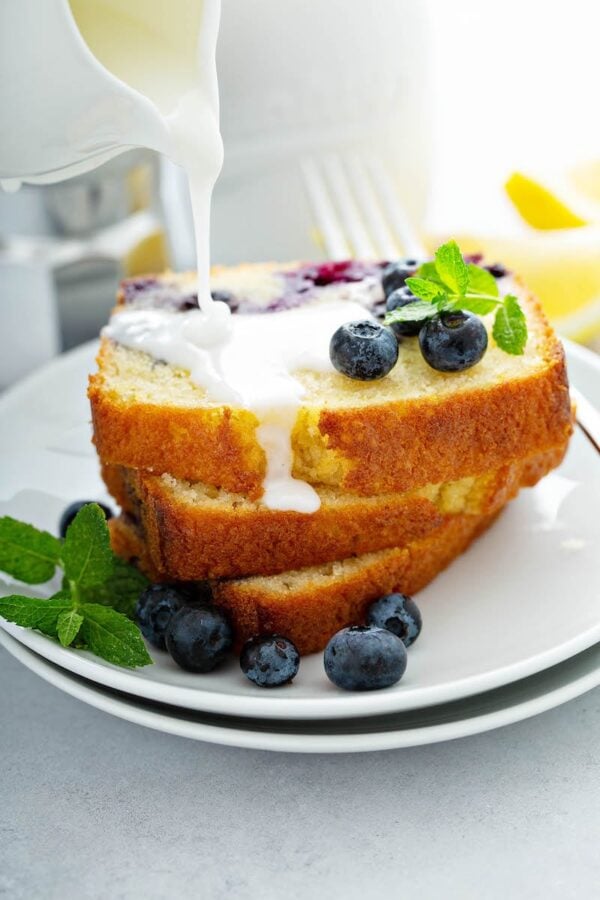 Two Ingredient Citrus Glaze
If you make just about any berry quick bread, it needs a sweet and bright citrus glaze drizzled on top.
And you only need two ingredients, powdered sugar and fresh citrus juice, to create the perfect one.
For a blueberry bread, I recommend lime or lemon juice. It pairs perfectly.
However, if you use this base recipe for let's say a cranberry bread, I suggest using fresh orange juice!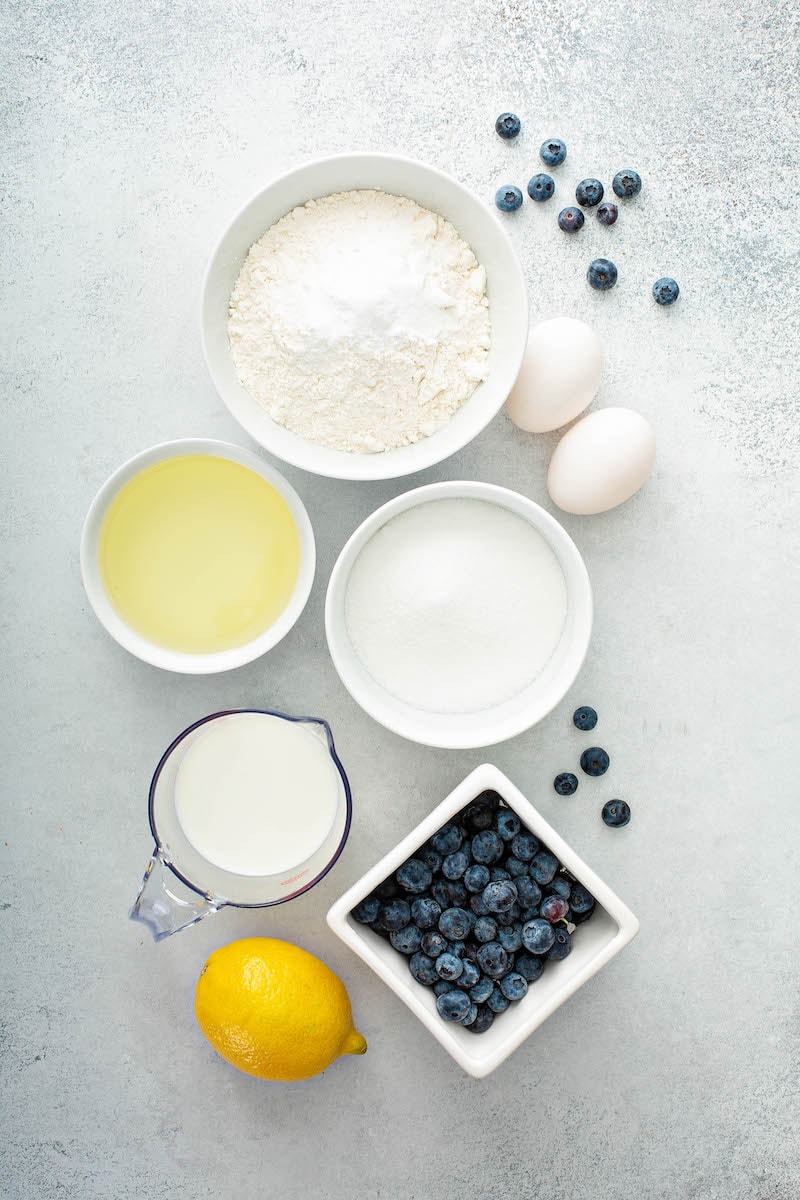 Buttermilk Blueberry Bread Ingredients
Buttermilk! It's super important! And to get the optimal results, use REAL buttermilk.
However, if you do not have any buttermilk and can't make it to the store, I recommend one of these two swaps:
Buttermilk alternatives for Blueberry Bread
Whisk together 2/3 cup whole milk and 2 tablespoons sour cream.
Whisk together 2/3 cup whole milk and 2 tablespoons full fat greek yogurt.
The second important ingredient for the best blueberry bread texture is oil.
You can use melted butter in it's place, but for that extra moist perfect texture, vegetable oil works best.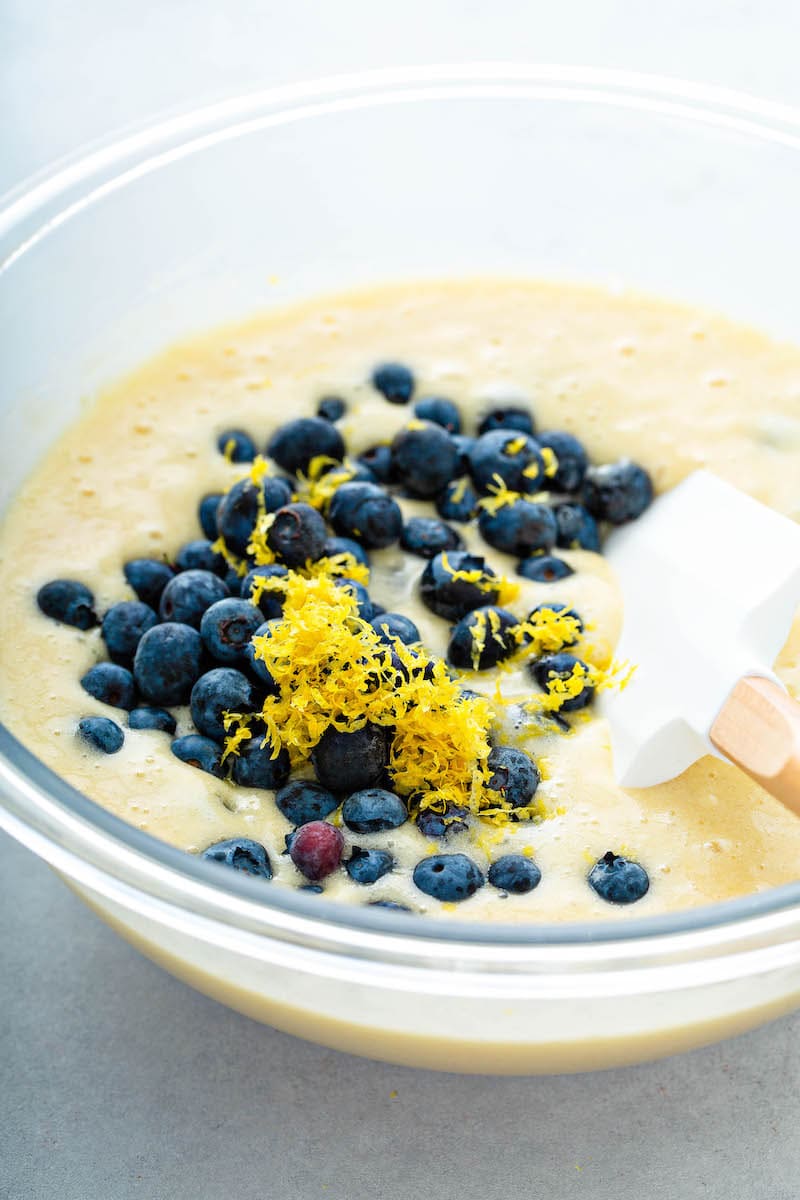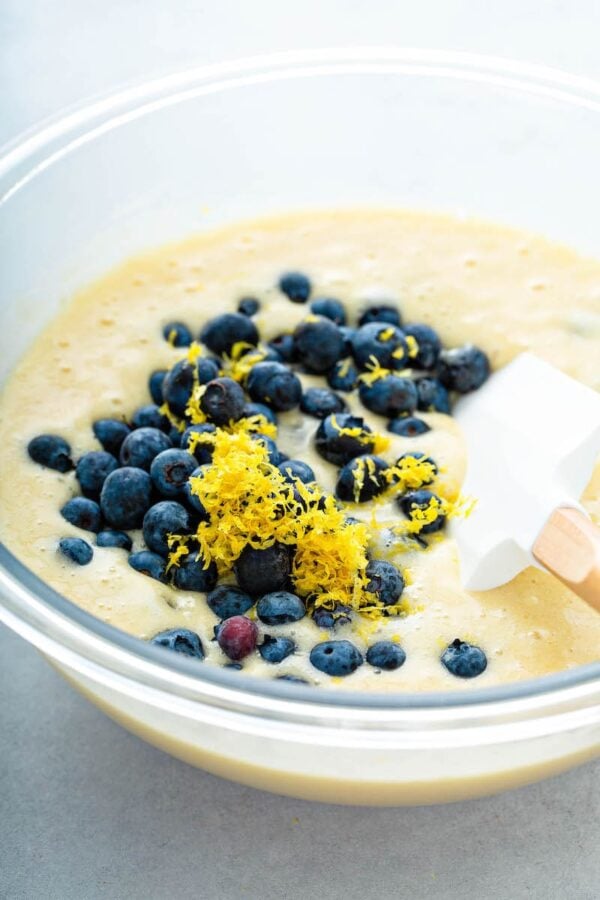 Fresh or Frozen Blueberries for Blueberry Bread
If at all possible, fresh berries will provide the best and most consistent results.
However, if you need to use frozen blueberries, that is ok too! However I have a few tips:
Remove the frozen blueberries from the bag and allow them to thaw in a colander in the sink.
Once they are room temperature, pat them dry with a paper towel to absorb any leftover water.
Toss any blueberries that are too soft/squishy.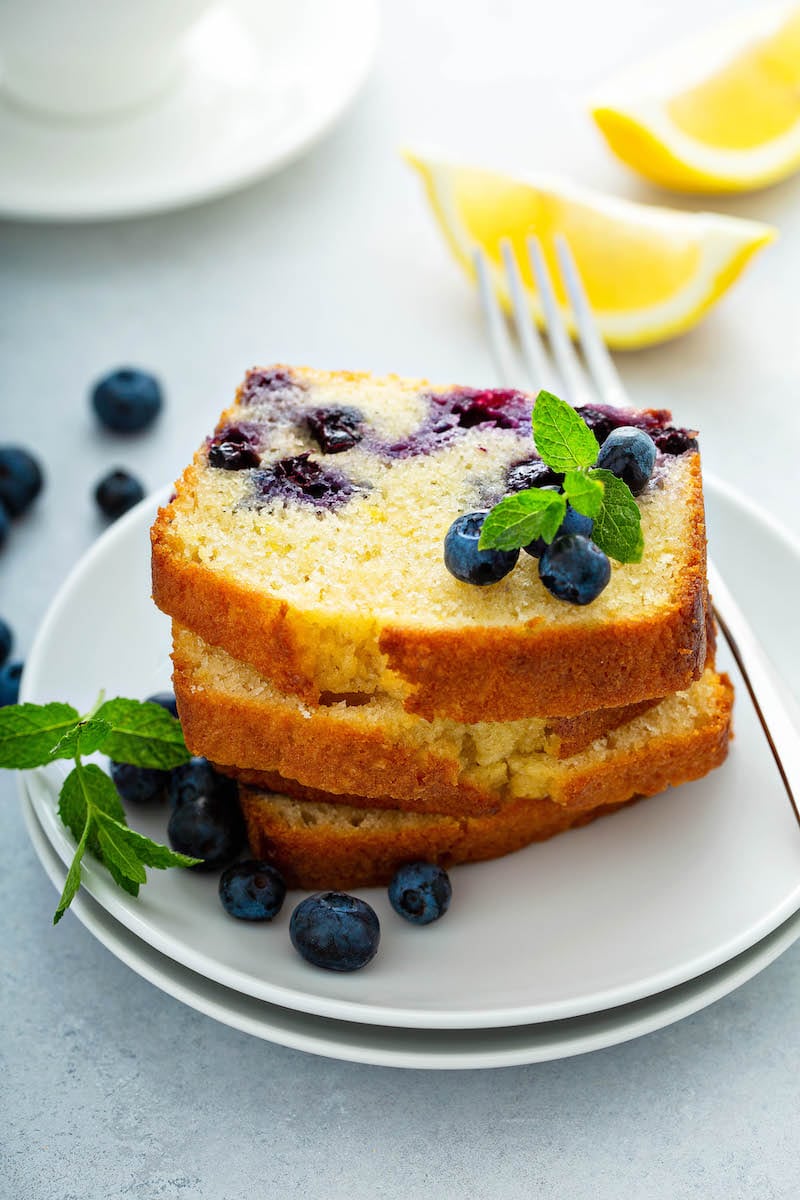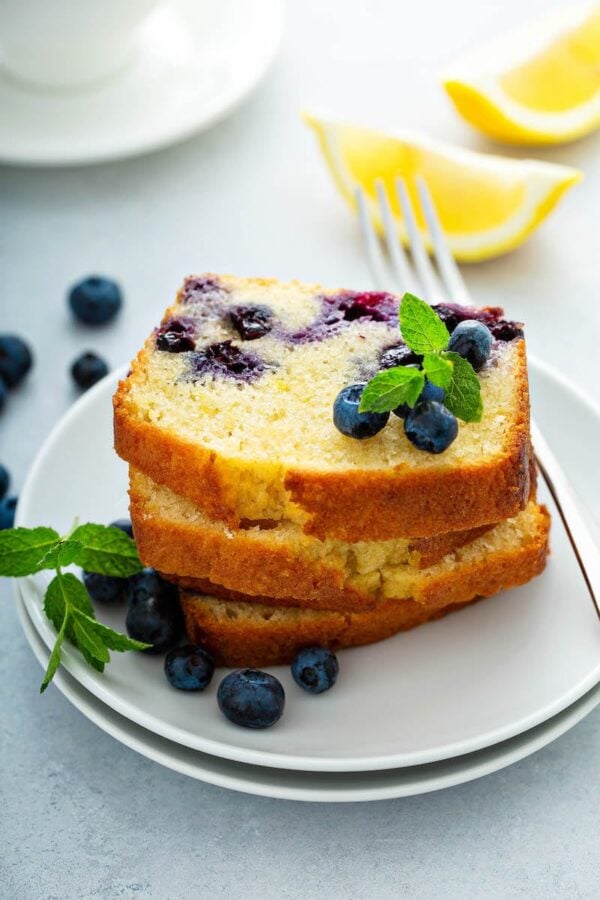 Can you freeze this Blueberry Bread?
Yes! This blueberry bread is great frozen and enjoyed at a later date — just don't add the glaze.
To freeze it, I wrap individual slices in cling wrap and then place them in a freezer friendly ziplock bag.
To thaw, allow the bread slice to come to room temperature on the counter for about an hour.
You can drizzle it with a freshly made citrus glaze if you prefer!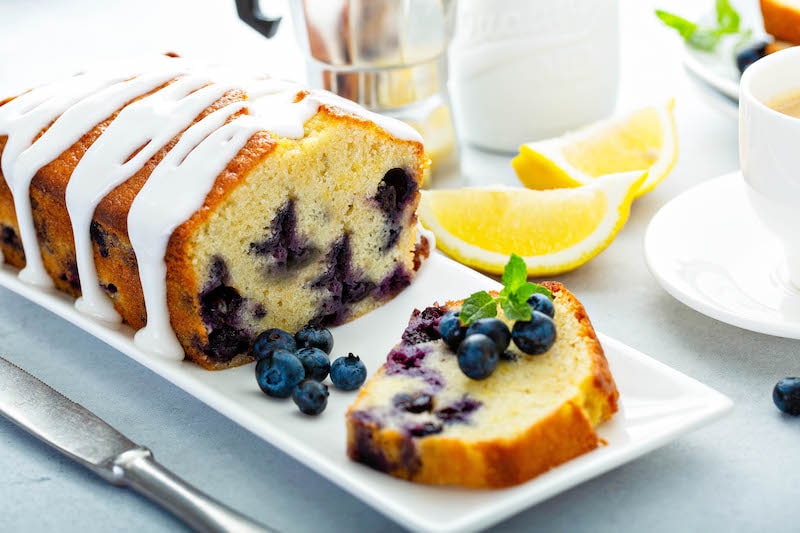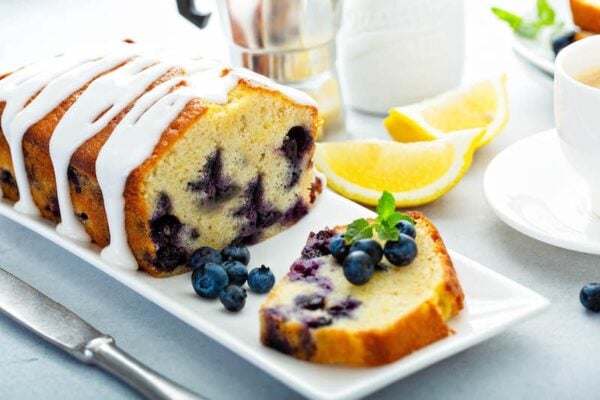 This Buttermilk Blueberry Bread is a winning recipe that is adaptable to whatever fresh fruit you have on hand.
This blueberry bread has the perfect texture and flavor and everyone will think you bought it at a bakery.
Serve it for breakfast with a cup of coffee or top it with the sweet citrus glaze and serve it for
breakfast
!
Head on over to Dixie Crystals for the full recipe I developed for them!
RECIPE: Buttermilk Blueberry Bread
This post may contain affiliate links. Read my disclosure policy.