Pumpkin Cranberry Buttermilk Bread: a crazy moist pumpkin spiced buttermilk quick bread loaded with fresh cranberries for a little tart surprise in each bite!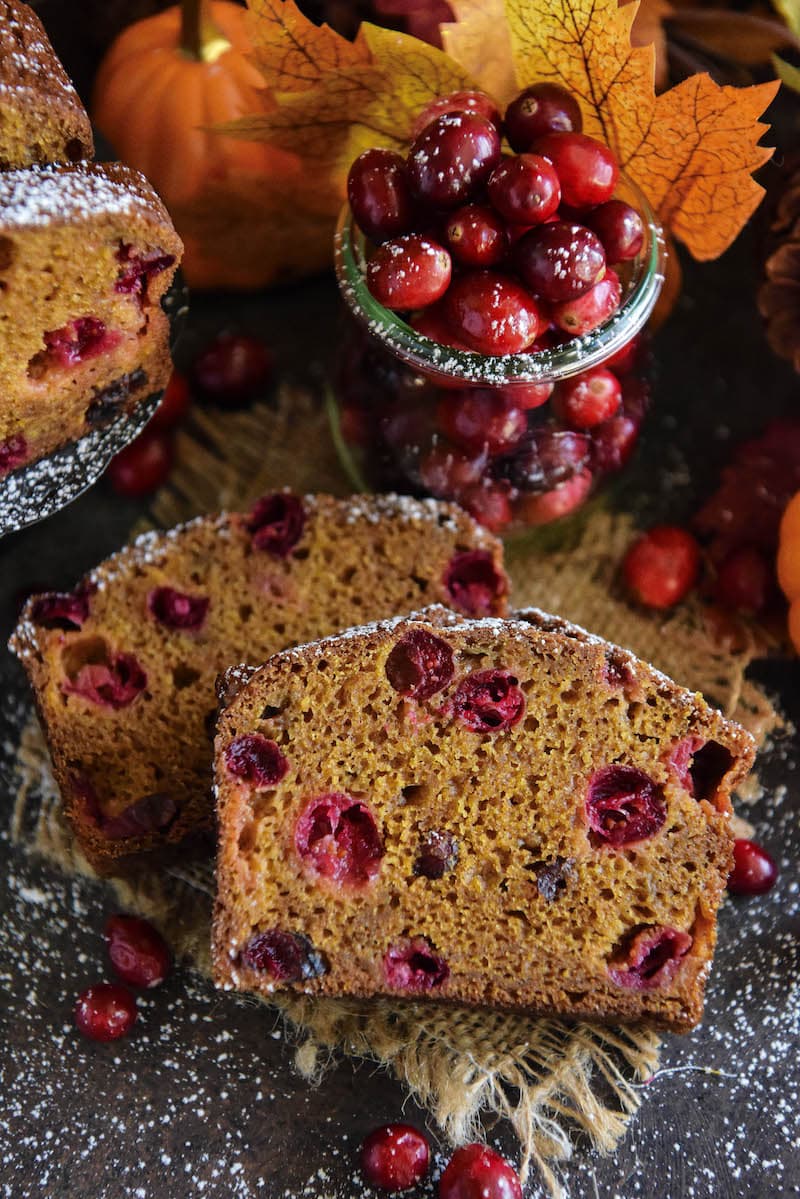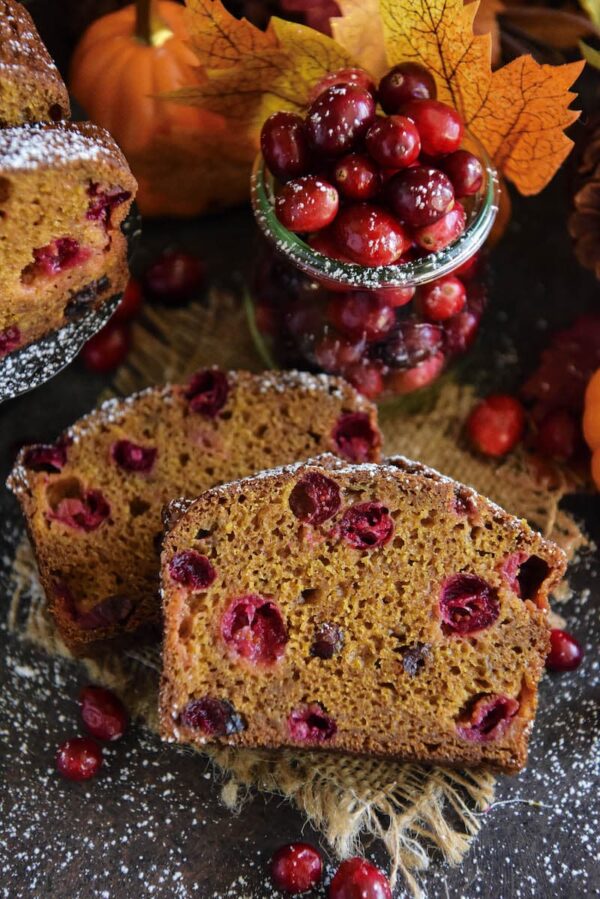 Pumpkin "season" is coming to a close on Thursday and I am NOT ready for it to go.
So I bring you this Pumpkin Cranberry Buttermilk Bread asking for a stay of execution.
If we add gorgeous fresh cranberries to our pumpkin bread, can we keep it for December?
I'm just not ready to say good bye to my weekly pumpkin breakfast treats once Thanksgiving happens.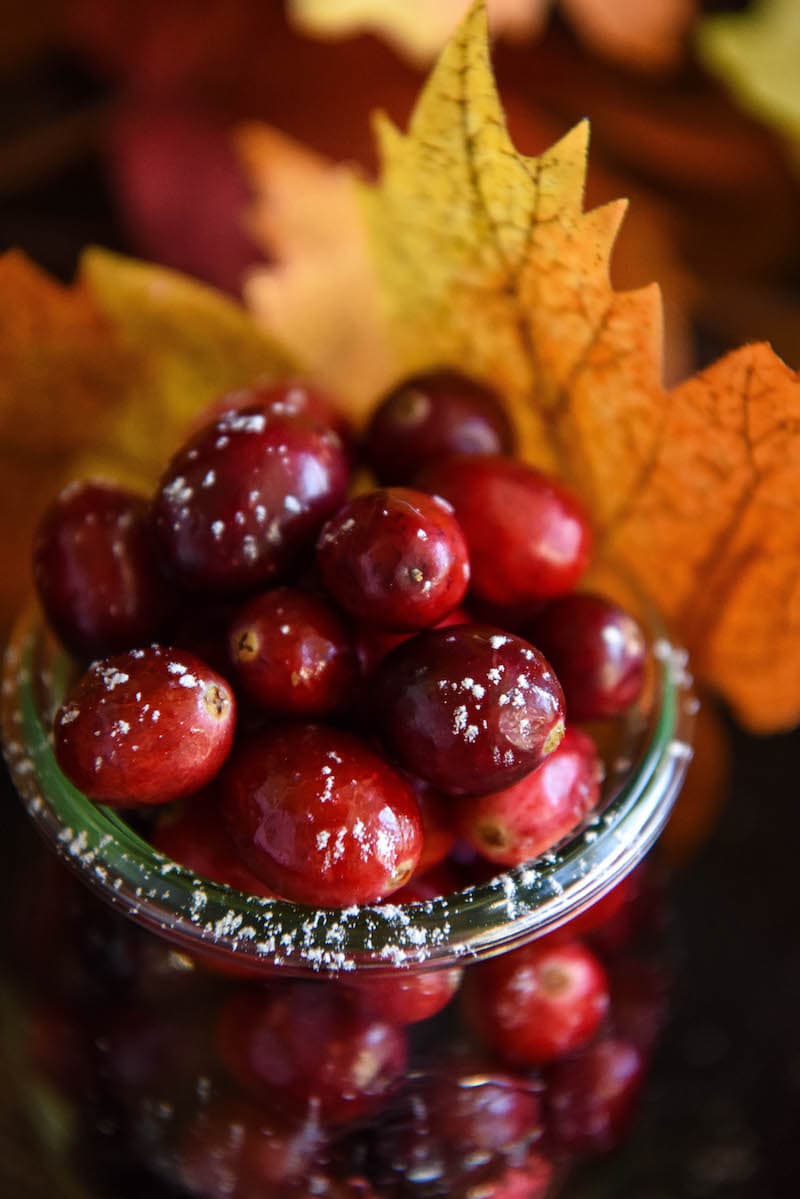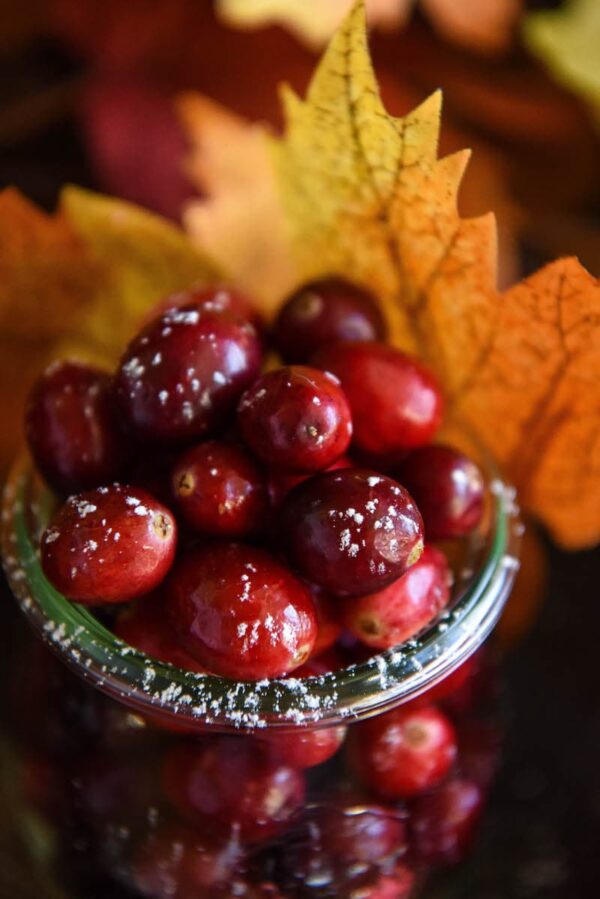 As much as I am not ready to say goodbye to pumpkin everything, I am ready to say HELLO to cranberries!
Cranberries thankfully store for quite a while in the fridge before they start to go bad, so I stocked up last weekend.
I bought 4 big bags with lots of cranberry themed plans. First up, Cranberry Eggnog Bread Pudding.
Then the girls and I are planning to make their favorite Vanilla Cranberry Sugar Muffins over the long weekend.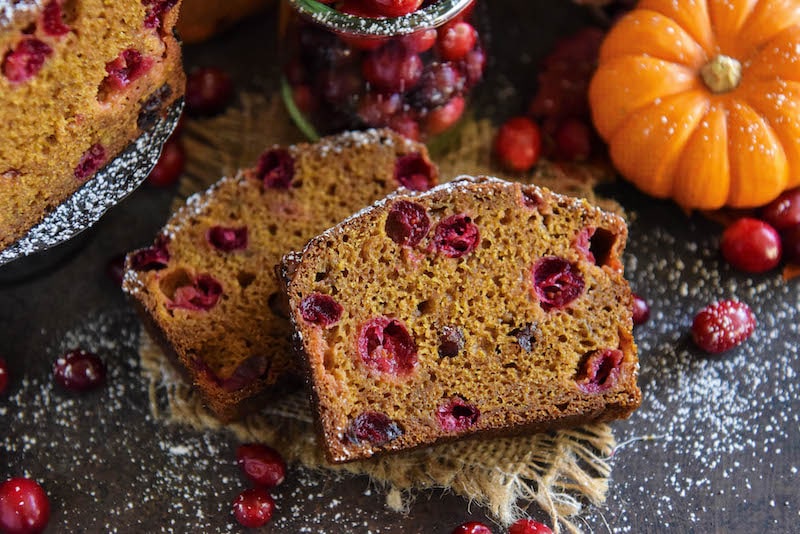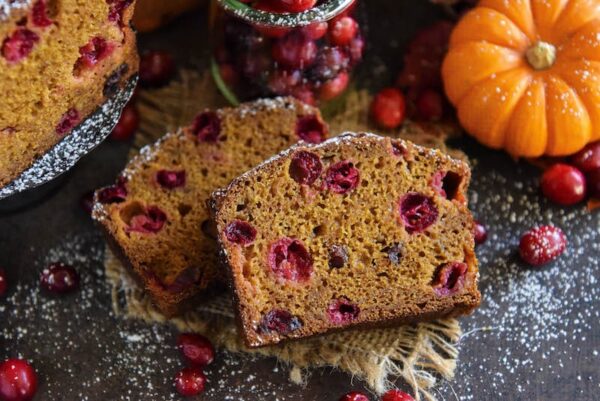 I was in the middle of making my standard pumpkin buttermilk bread when I had the idea to add a big handful of cranberries.
I am so glad I did! The little tart bites of fresh cranberries hidden away in the sweet pumpkin bread is SO GOOD.
This recipe makes two loaves of bread and I had planned on giving one of the loafs to our neighbors.
However, the four of us inhaled the first loaf in one day and I quickly realized we weren't giving any of it away!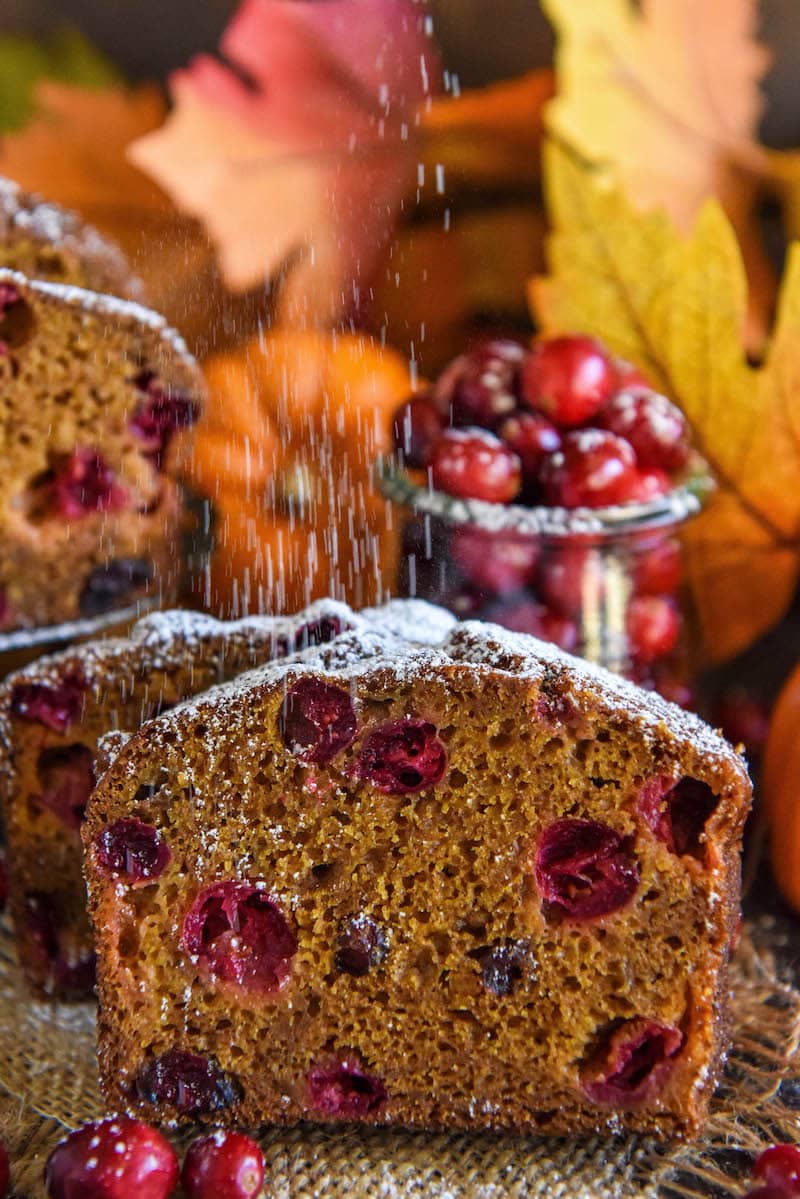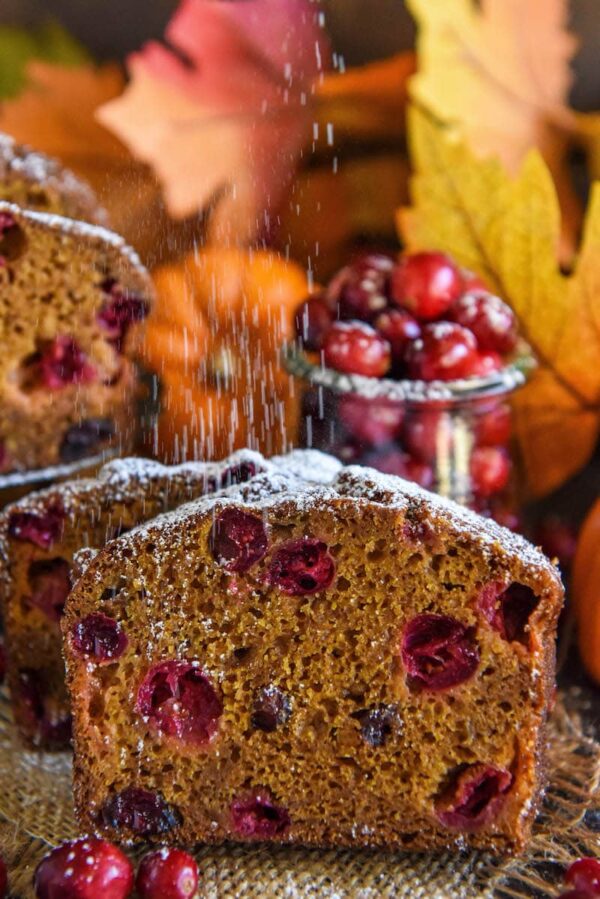 If you don't have anyone to share with, this recipe easily divides so you will only make one loaf of Pumpkin Cranberry Buttermilk Bread.
Or, if you have an extra large loaf pan (I use an 8 inch loaf pan in this recipe) you can make one massive loaf.
Honestly, this recipe would also probably bake up great in a bundt pan as a cake!
Or, you could also make muffins with it, as I have many times in the past. It's so easy and versatile!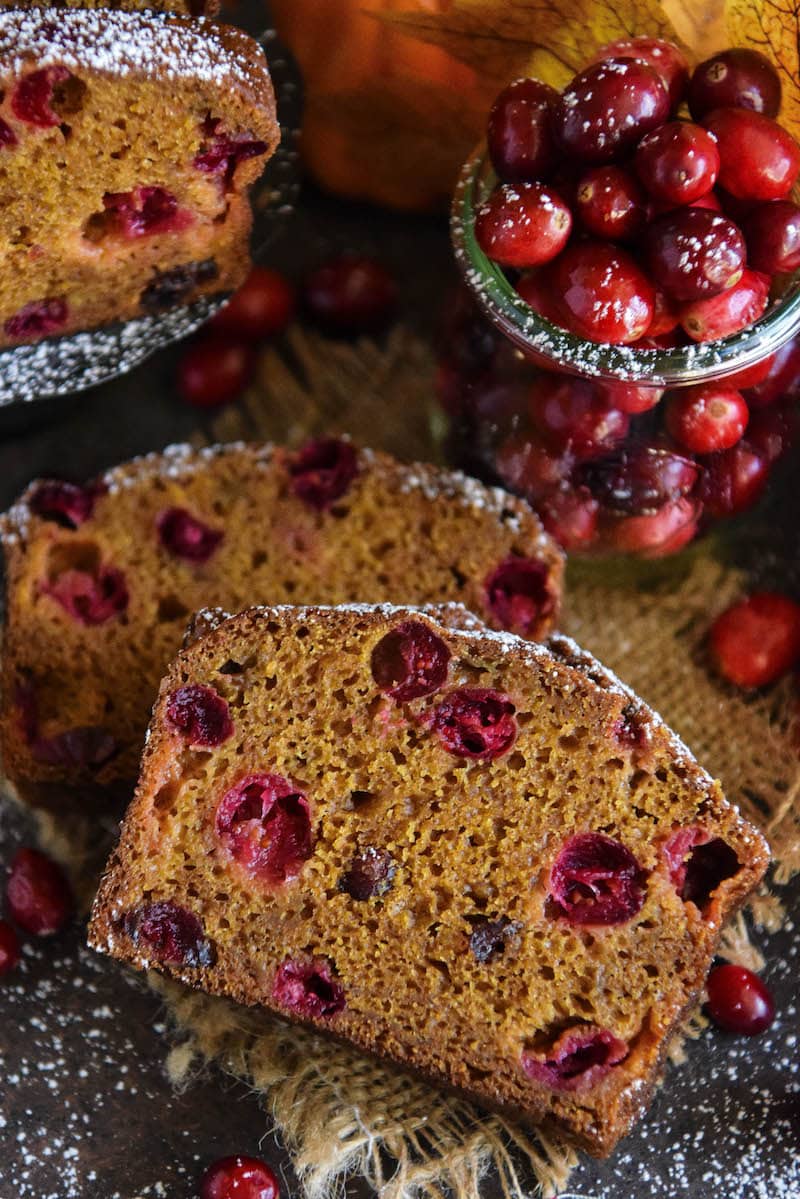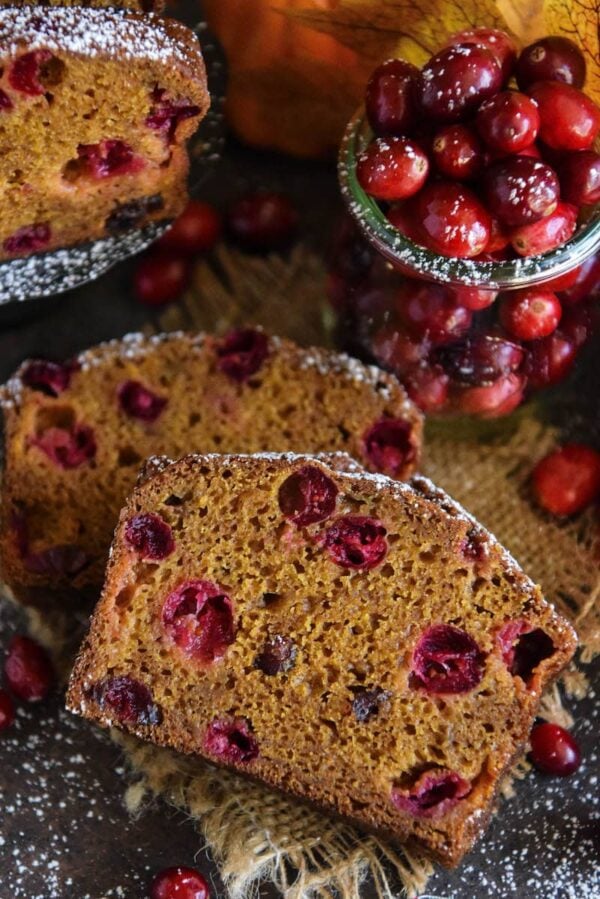 This Pumpkin Cranberry Buttermilk Bread is crazy moist and very easy to make.
You whip it up with a bowl and a whisk in about 10 minutes total. Then into the oven it goes.
I like to dust mine with a little powdered sugar on top because it makes it look festive, but it's totally optional.
P.S. All my cranberry fans, make sure and check out these Cranberry Pecan Goat Cheese Truffles! They are the perfect holiday appetizer!
Head on over to Dixie Crystals for the full recipe I developed for them.
RECIPE: Pumpkin Cranberry Buttermilk Bread
This post may contain affiliate links. Read my disclosure policy.