This flaky Blueberry Lemon Braid is filled with cream cheese, lemon curd and blueberries to create an amazing dessert. It is also perfect with coffee for breakfast.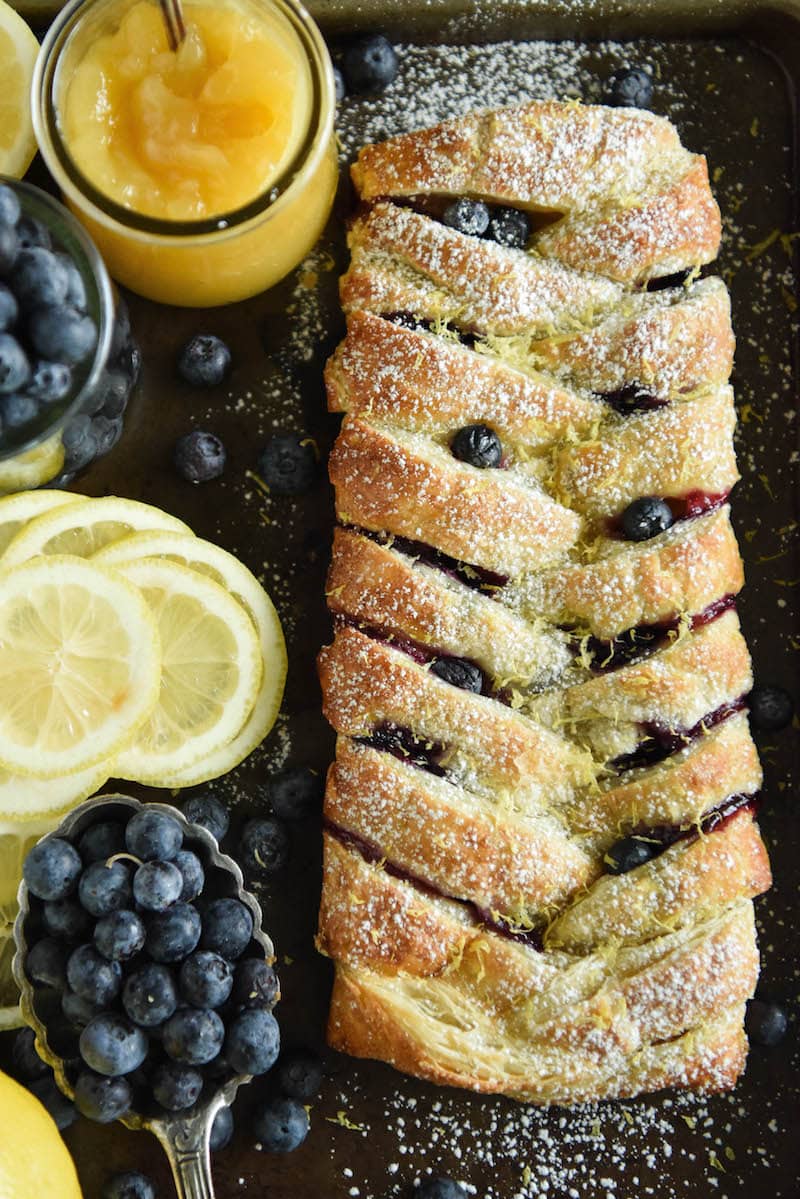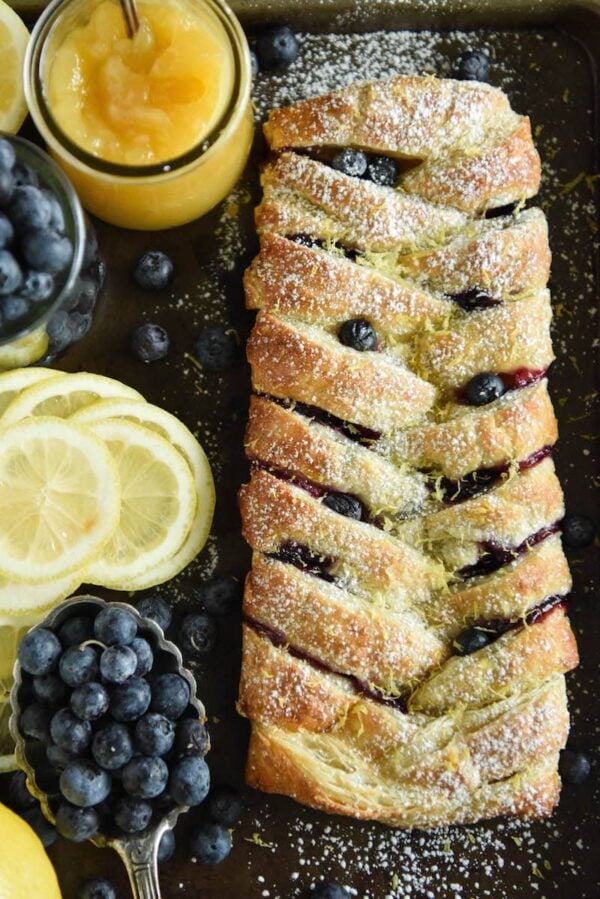 Blueberry and Lemon are one of my favorite combos. Fresh blueberries and tart lemon curd is even better.
Then you go and add in some puff pastry and cream cheese…and I am your new best friend!
Literally, I will listen to the most boring person drone on as long as they let me have a bite. Just one bite.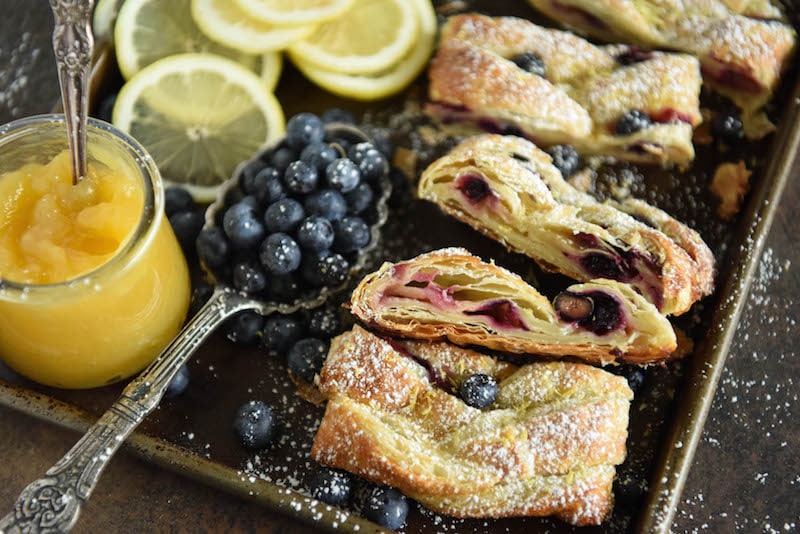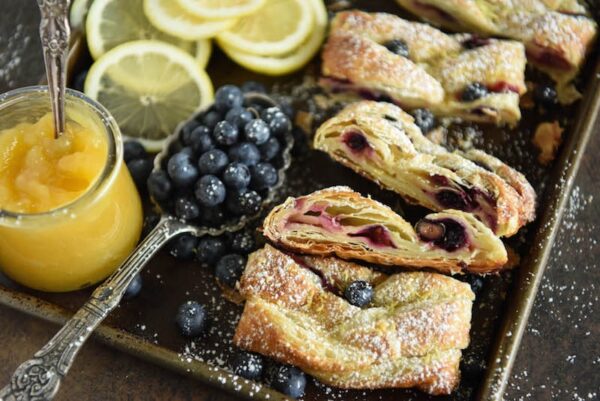 I made this for breakfast the first time I ever made it. We inhaled it with a cup of coffee and it was absolutely divine.
But I get that not everyone is ok with tart lemon and coffee together.
I drink my coffee with lots of cream and sweet, so for me it goes together perfectly.
The next time I made it, I whipped it up for a quick dessert when we had unexpected guests.
I doubled the recipe that night, and I am so thankful I did, because the whole tray was devoured!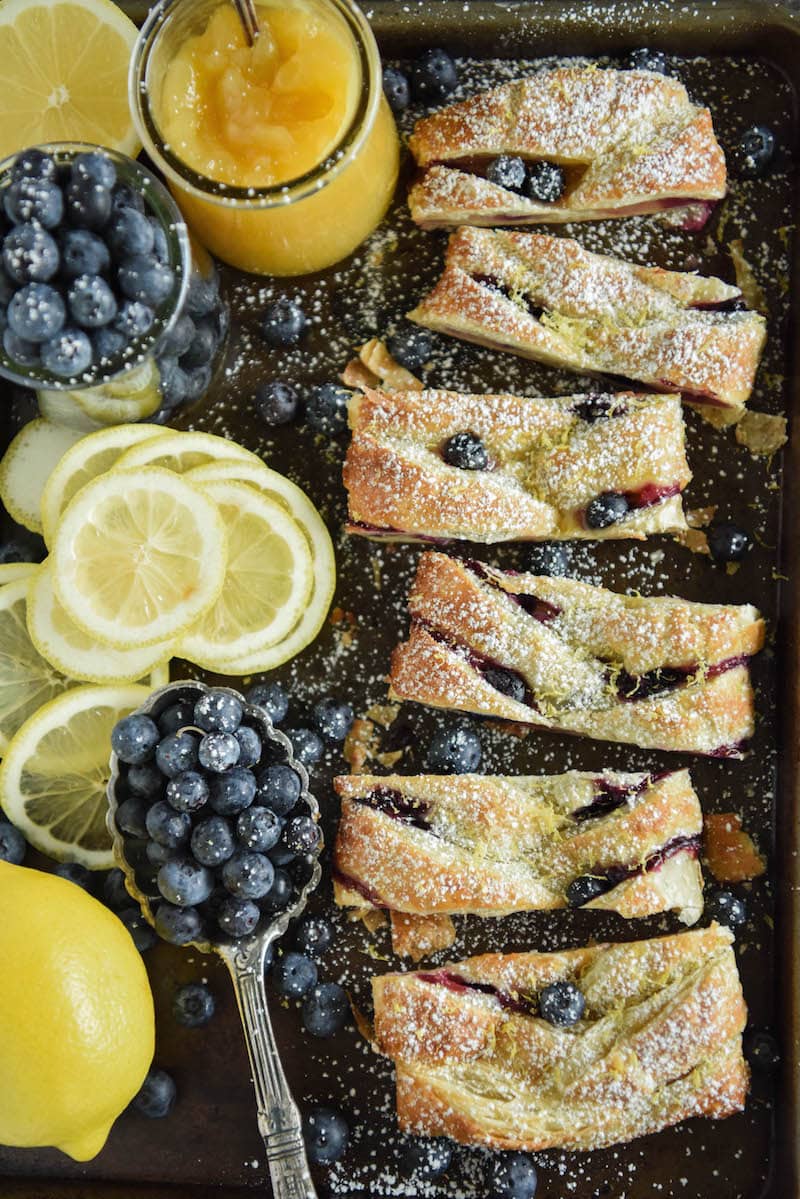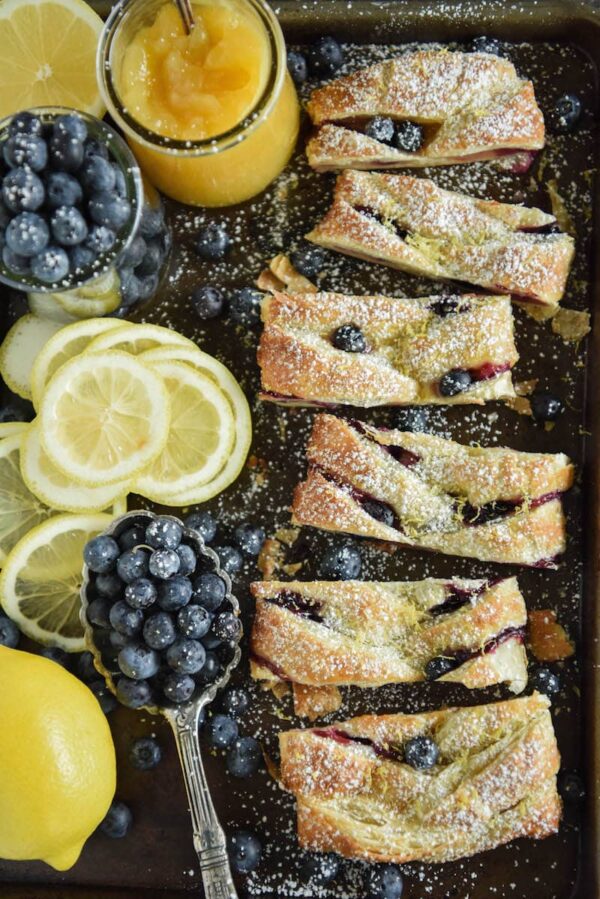 The third time I made it (are you catching on yet to how much we love this Blueberry Lemon Braid), I added raspberries.
I figured I would leave it simple for the blog, but know that you can add any fruit you have on hand.
Next time, I want to add blackberries, blueberries, and raspberries. Because I'm a maniac. And also, I love berries.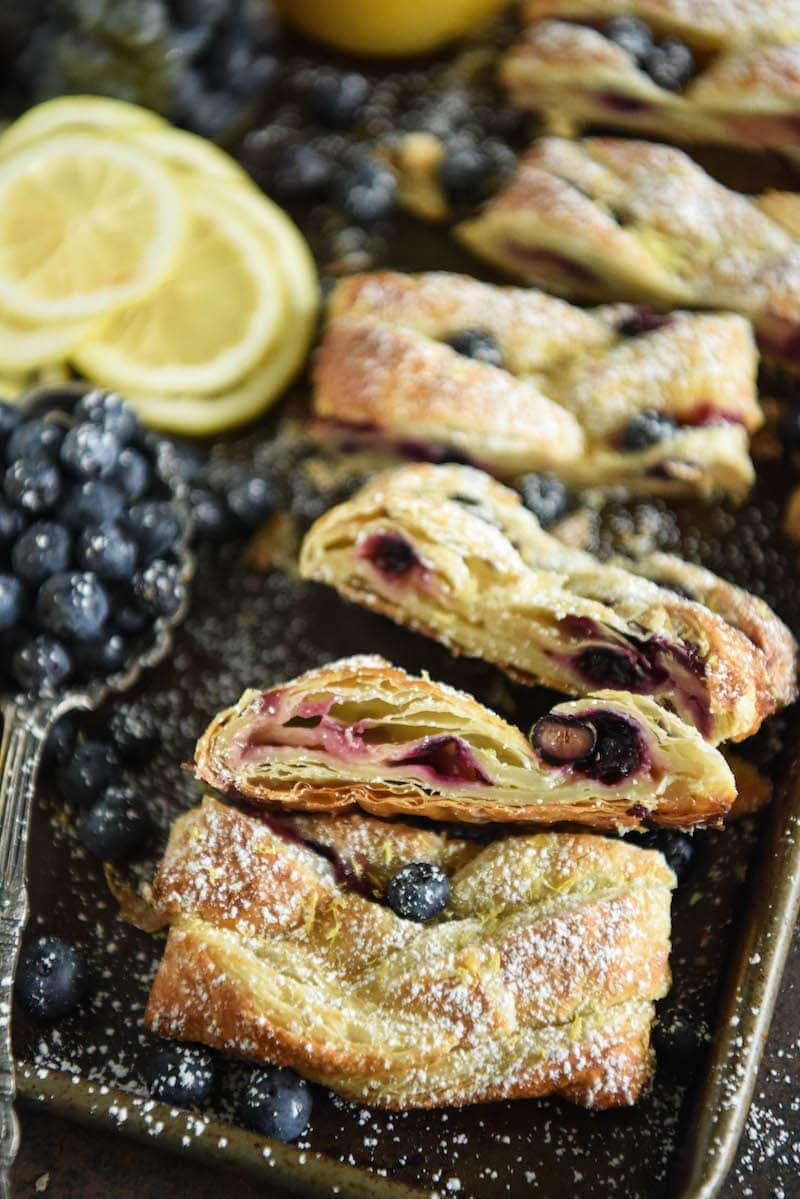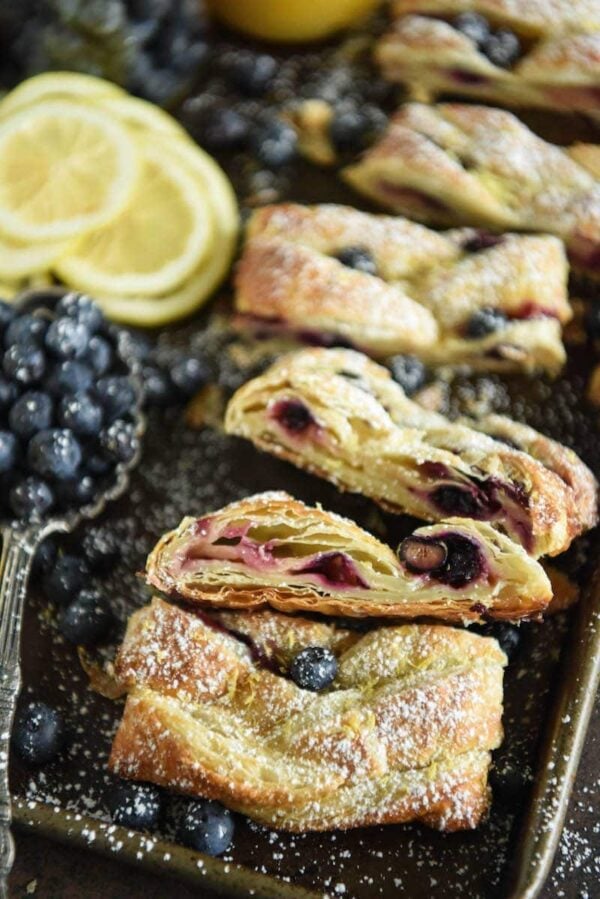 I lightly dusted my braid with powdered sugar to keep it simple.
I feel it lets all the flavors shine without being too overwhelmingly sweet.
However, if your sweet tooth is really aching, go ahead and whip up a simple glaze with powdered sugar and lemon juice.
Drizzle it on top, let it sit for just a few minutes and serve. You won't regret it.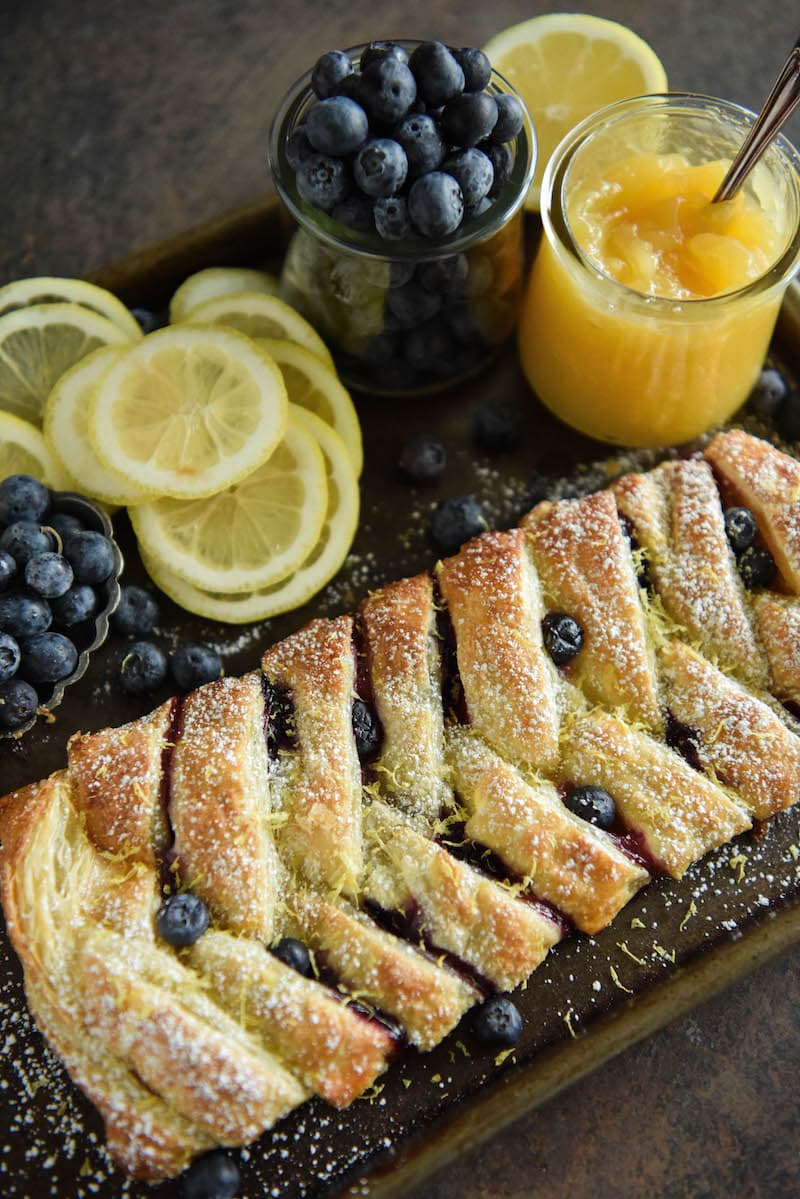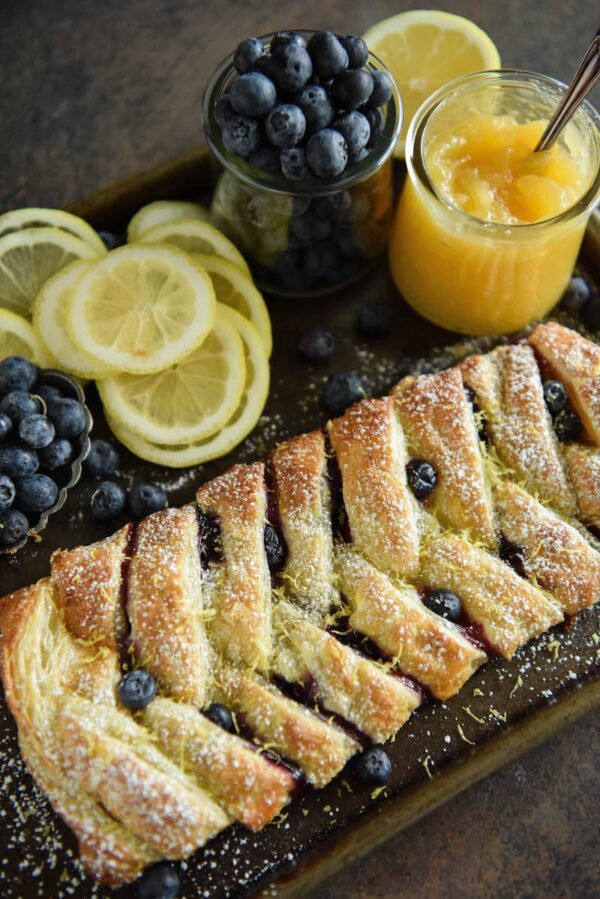 This recipe is completely customizable to whatever flavors you like or have on hand already.
You can use any berries you have in the fridge and any kind of fruit preserves, jam or curd.
Head on over to Dixie Crystals for the full recipe I developed for them!
RECIPE:
Full recipe here: Blueberry Lemon Braid
This post may contain affiliate links. Read my disclosure policy.