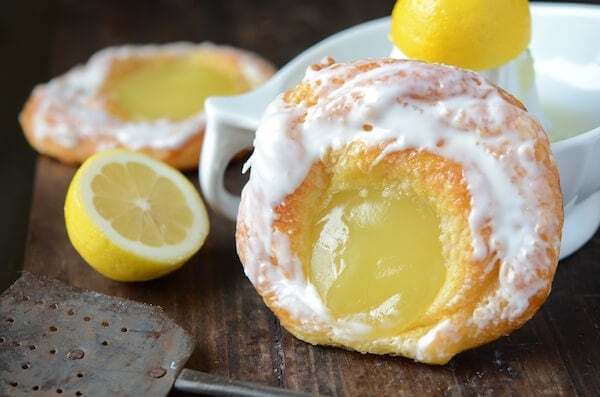 I have been thinking about it and I think Lemons are my official favorite fruit.
Which is so weird right? You don't really eat lemons by themselves like strawberries or apples. It's not like I just bite into a lemon!
However, I use them in everything: sweets, savory dishes and even beverages (both regular and cocktails). They are a constant on my grocery produce list and never go to waste.
I use them in pasta, pies, pancakes, cookies, cocktails, donuts and tons more on this blog that I didn't even list there.
I like to make lemonade when I can get them in season and on sale (like every good southern girl). I also like to just squeeze a little in my water to change it up sometimes.
If I don't end up using my lemons in a recipe, I like to use them in flower arrangements for a fun pop of color.
And after I squeeze out all of the juice, I always toss them down the garbage disposal to make it smell fresh and clean.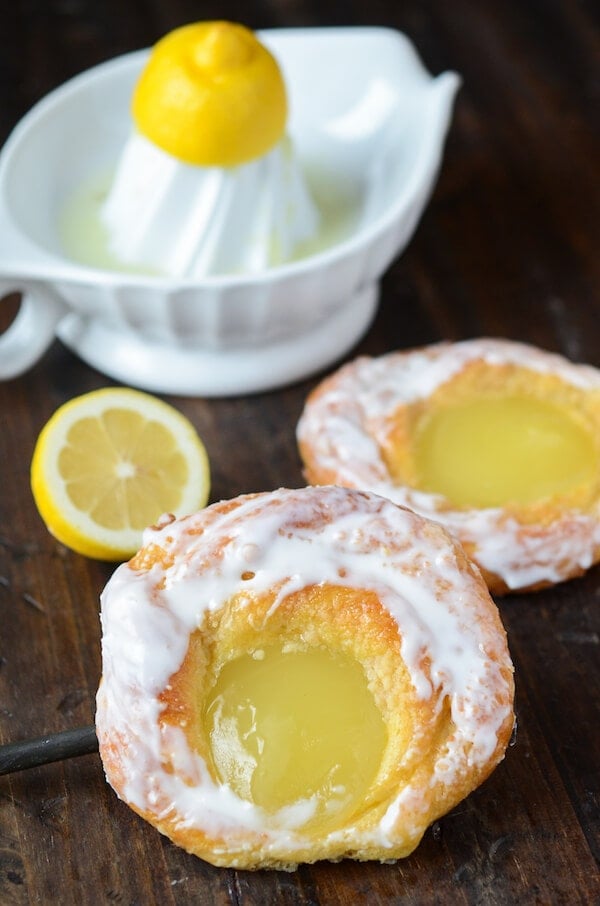 So it should come as no surprise that my favorite breakfast danish is lemon flavored.
Sure, I like the classic cheese danishes too, but I would much rather have the zing from the lemon curd with the sweet pastry.
I just love the combination of sweet and tart from citrus desserts!
This recipe couldn't be any simpler since you use store bought puff pastry and lemon curd.
Sure you can make your own lemon curd (and if you're crazy – your own puff pastry), but it's just so much quicker to do store bought.
And when I say quick — I mean you can make these from start to finish in 30 minutes or less!
Head on over to Dixie Crystals for the RECIPE: Lemon Danishes
This post may contain affiliate links. Read my disclosure policy.