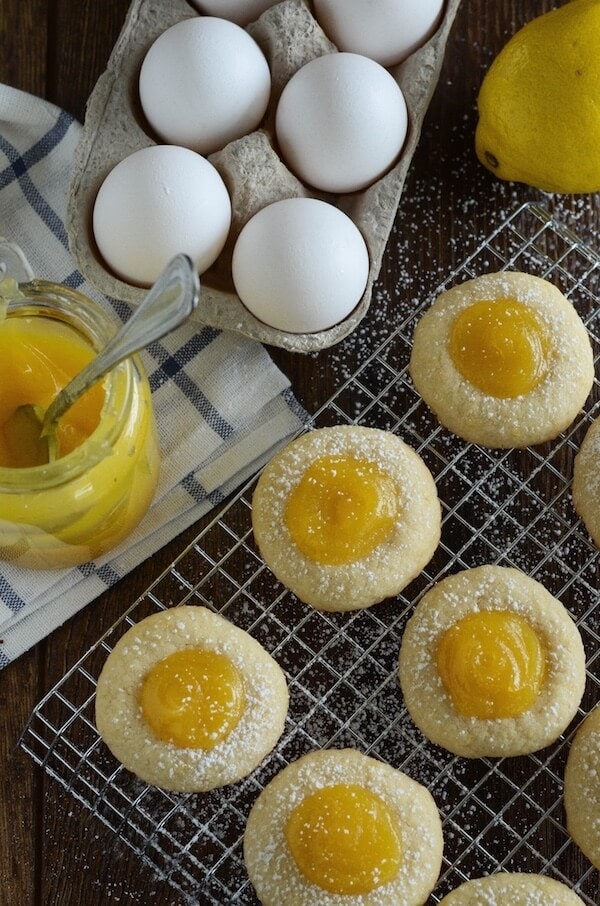 My affinity for citrus everything has been insatiable lately and that is exactly why you are seeing these gorgeous Lemon Thumbprint Cookies filled with lemon curd.
With the crazy hot temperatures, all I want to do is sit by a pool with a massive fan pointed directly at my face and eat everything lemon flavored.
In a desperate craving, I even made a batch of my favorite Lemon Lava Cakes for Jorge and I. It was his birthday this Saturday and it made the perfect pre-celebration dessert.
For Jorge's birthday, we had a rare late night out at the casino — we stayed out till a whopping 2am — and we were worthless the next day. We are absolutely not young anymore.
The girls made sure of that! Ha!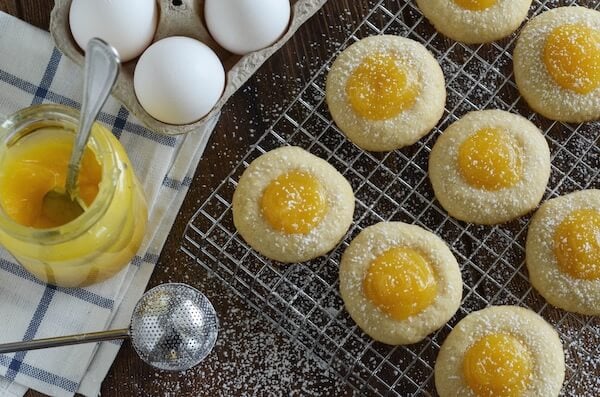 These Lemon Shortbread Cookies are crazy good.
You start with an extra buttery soft shortbread cookie base and then fill it with some perfect zesty Lemon Curd.
You can make your own lemon curd or use store bought. I have done it both ways and either way they were amazing.
These cookies only take about 30 minutes to make…and if you are looking for something to keep the kids busy during these last few weeks of Summer, these cookies are the perfect solution.
They can help you roll them, smash them, then stick their thump print in them!
You can keep the kids busy for a few minutes and you get dessert as a reward for your patience — Score!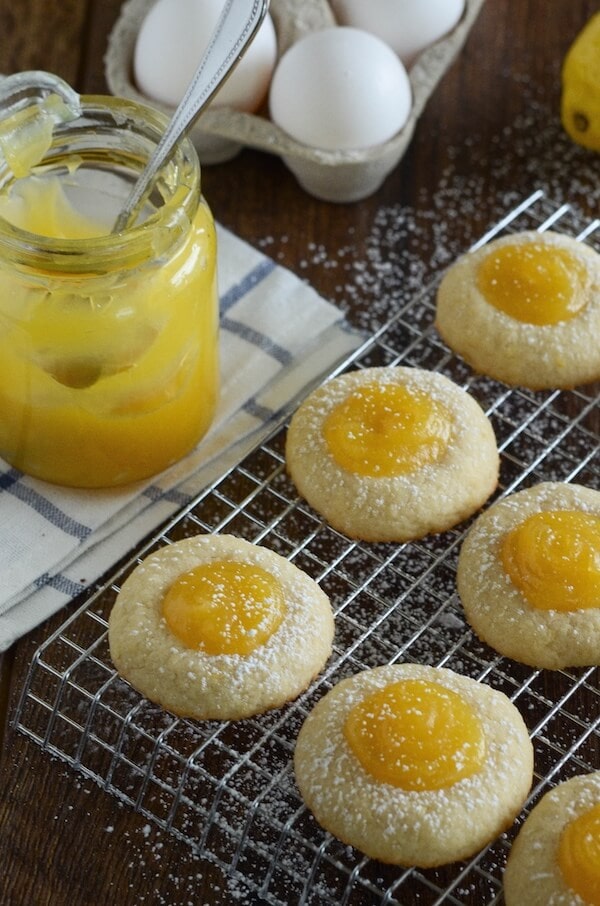 Lyla and Ellie are like their Mama and love everything citrus, so they thought these cookies were the bomb.
They kept reaching up on the counter begging for one for breakfast, lunch and dinner.
We hope y'all enjoy these cookies as much as we all did!
Head over to Dixie Crystals for the RECIPE: Lemon Thumbprint Cookies
This post may contain affiliate links. Read my disclosure policy.