Carrot Cake Whoopie Pies: pillowy soft carrot cake cookies, with all the traditional carrot cake flavors you love, are filled with a sweet cream cheese frosting!
If you have never had a whoopie pie, you are sorely missing out!
A whoopie pie has two super soft round cookies, that are more cake in texture, are sandwiched together with a sweet frosting.
These Carrot Cake Whoopie Pies are no exception to that rule. The cookie itself is extra soft and pillowy.
They are loaded with all your favorite flavors and seasonings that are in traditional Carrot Cake.
Then we fill them with a gorgeous sweet cream cheese frosting and sandwich them together. They are heaven!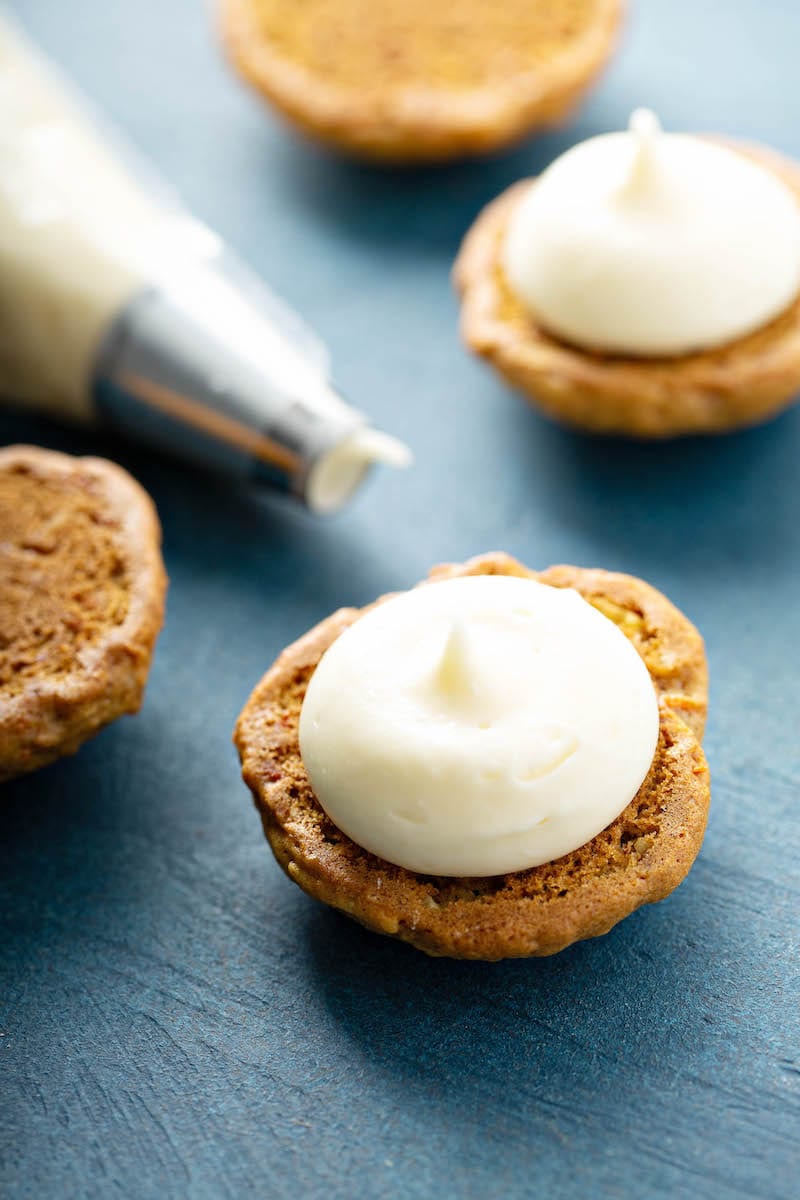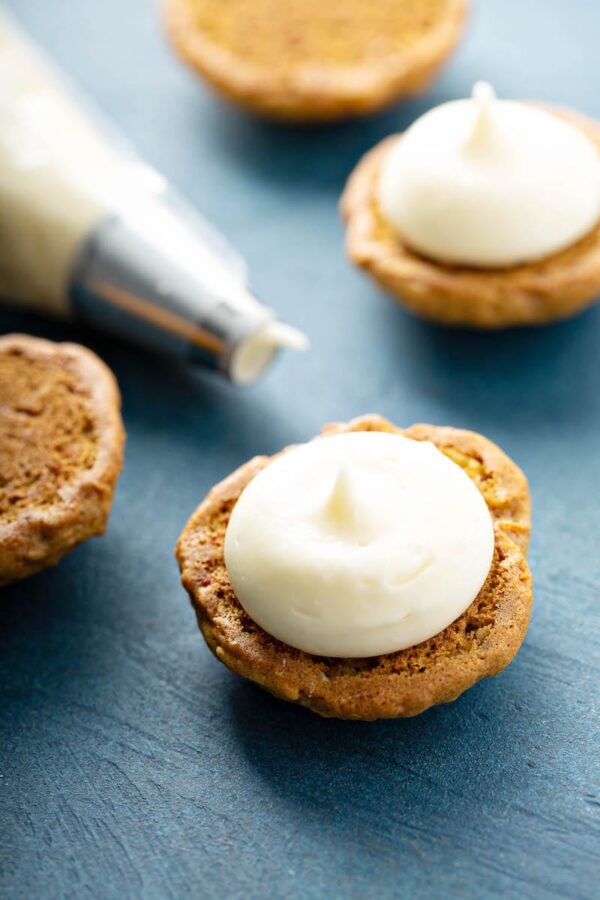 Whoopie Pie History
The whoopie pie is a New England classic with it's roots with the Pennsylvania Amish people.
It can also go by other names around the United States, such as a Moon Pie, GOB, Devil Dog, and Twins.
When Jorge and I traveled to Maine this past year, we also discovered that it is the official state treat of Maine! 
They had whoopie pie bakeries almost every city we went to. We tried so many, but the Carrot Cake Whoopie Pie was my favorite.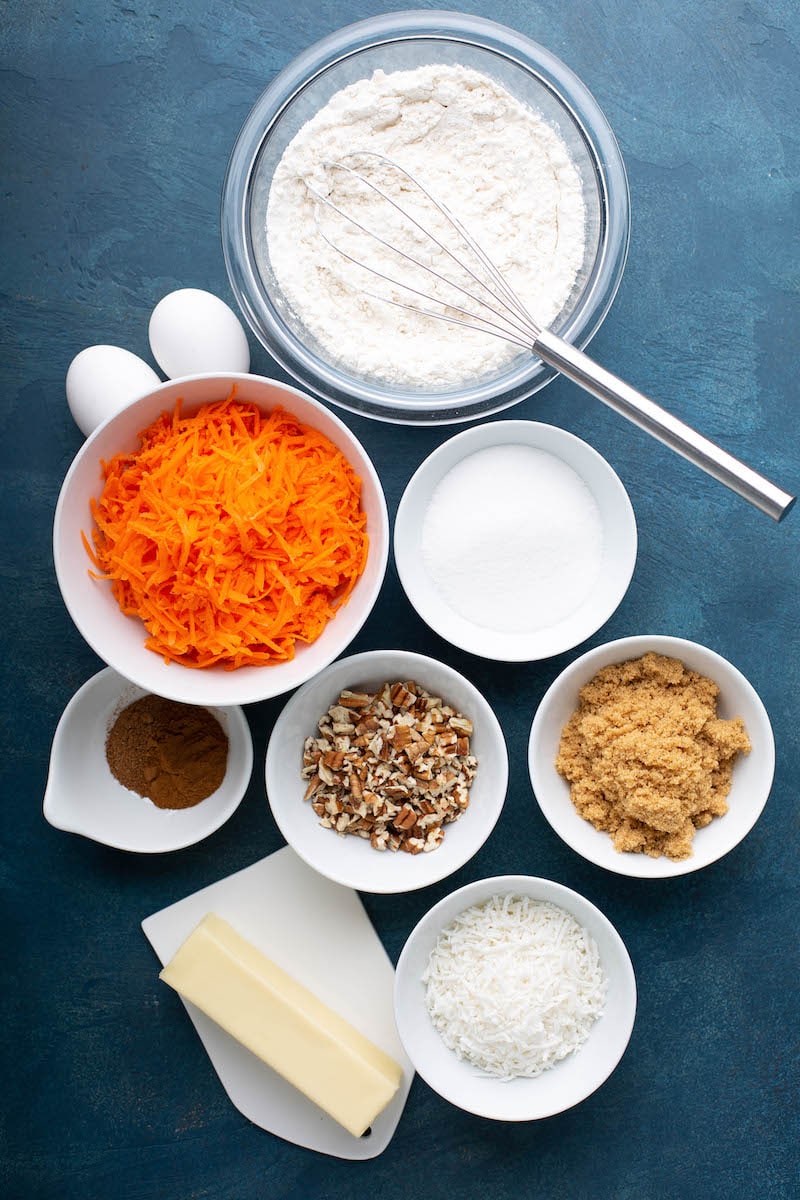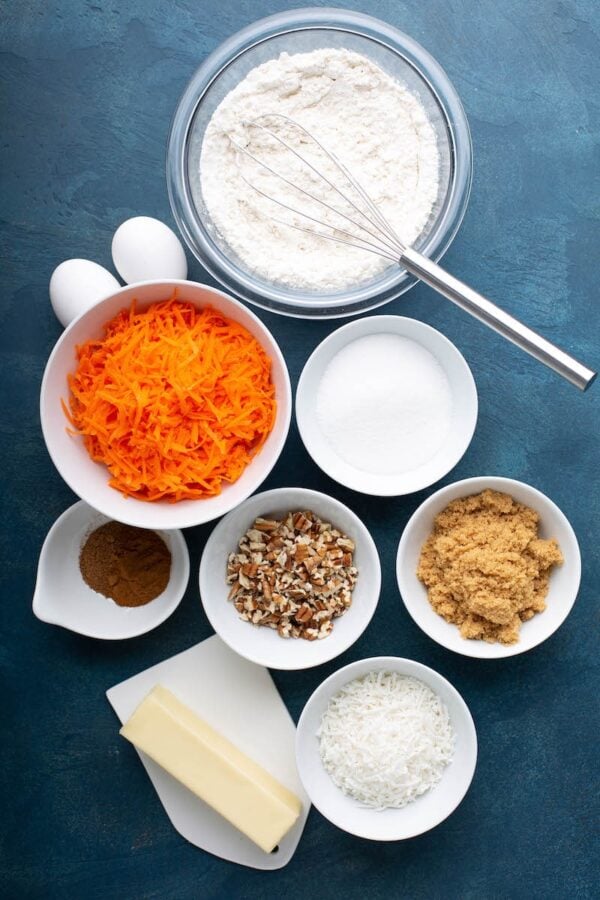 Carrot Cake Whoopie Pie Ingredients
Did you immediately check the photo for raisins? Well, you won't find any up there, but you can add them if you like!!
I don't mind golden raisins in a true whoopie cake, but I didn't like biting into them in the whoopie pies.
So I skipped them, but if you want to, you can add a 1/3 cup of golden raisins if you are a big raisin fan.
However, I did load our Carrot Cake Whoopie Pies with pecans, shredded coconut, cinnamon, ginger, nutmeg and of course shredded carrots!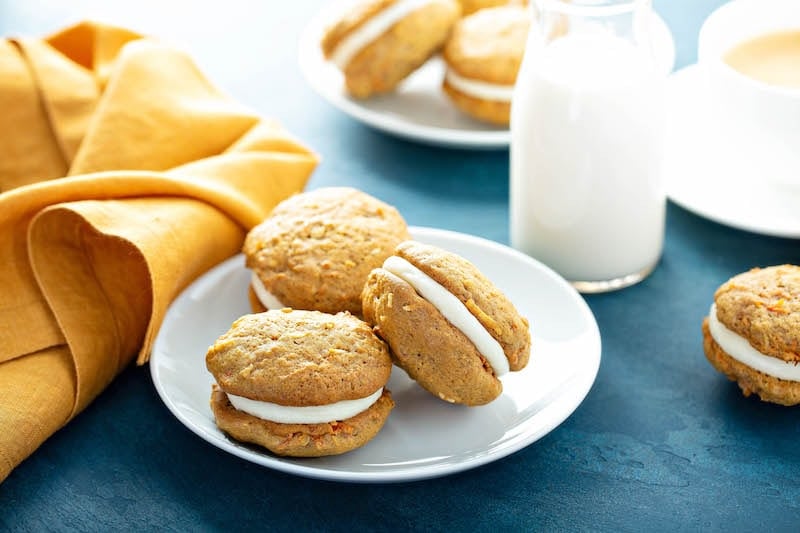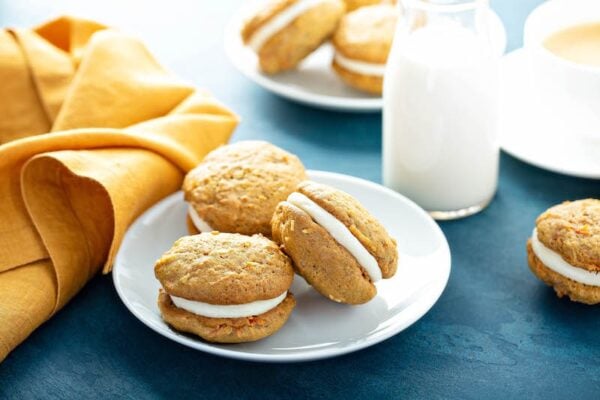 Cream Cheese Filling
I left these Carrot Cake Whoopie Pies very traditional in flavor with a standard cream cheese filling.
Some good quality unsalted butter, cream cheese, vanilla, powdered sugar and a pinch of salt is all you really need.
However, I am going to let you in on a little secret, Cinnamon.
Adding a healthy teaspoon of cinnamon to the cream cheese filling will really spice them up.
It's a great addition if you are making these around the Fall time of the year and makes them a little warmer in flavor.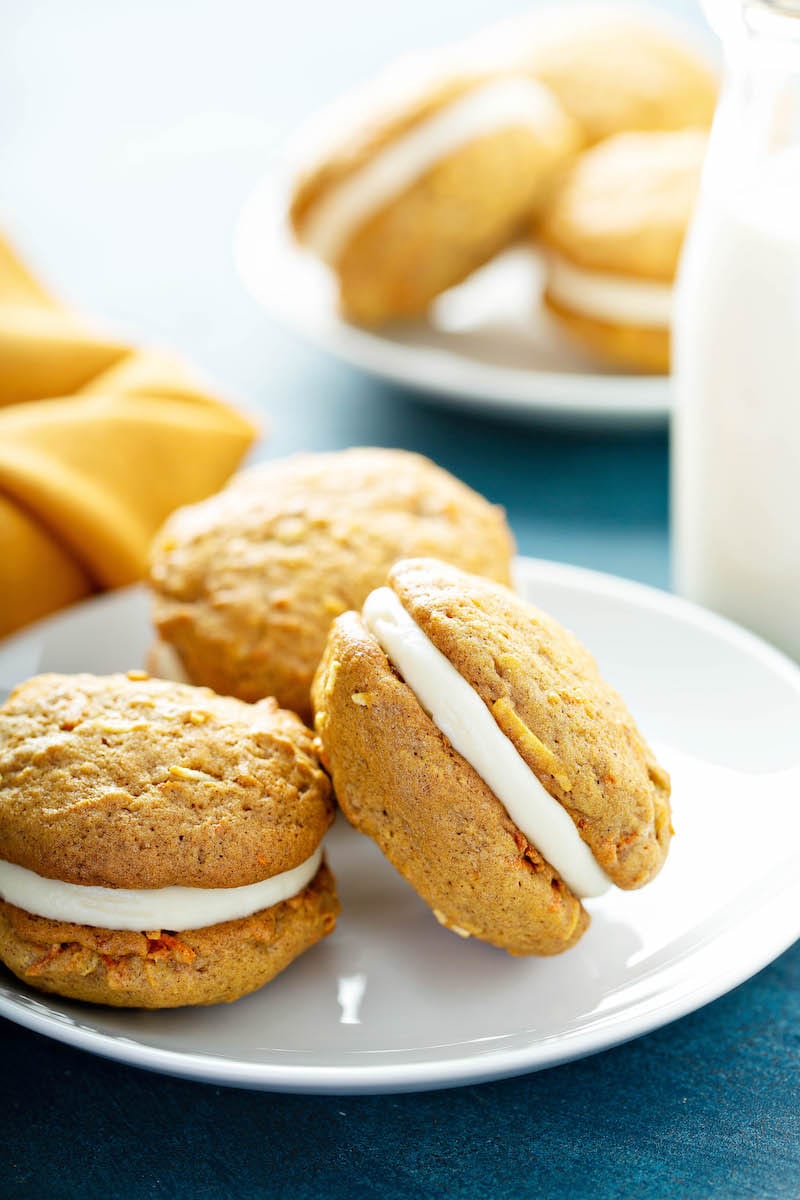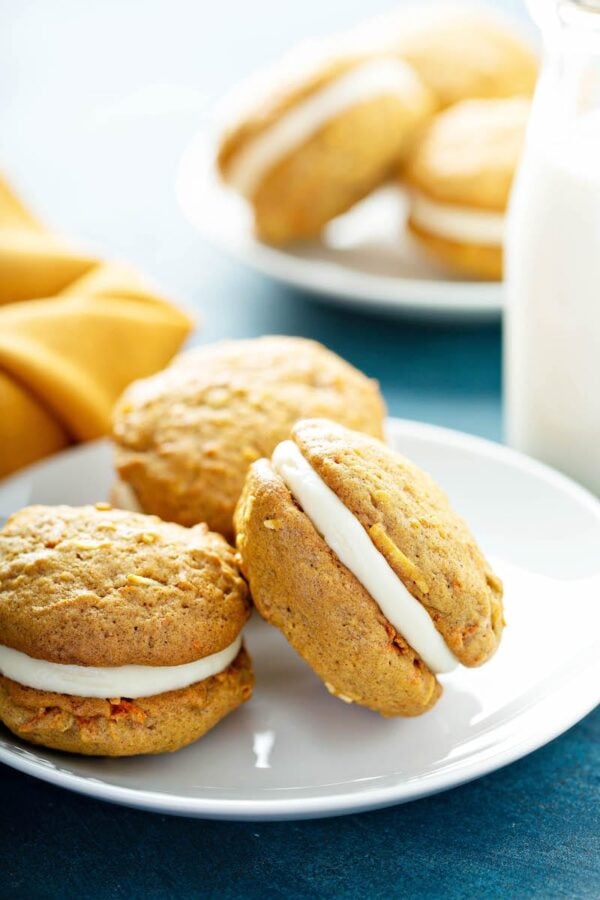 If you are a whoopie pie fan, make sure and check out some of my other Whoopie Pie recipes: Red Velvet Whoopie Pies, Pumpkin Whoopie Pies with Maple Cream Cheese Filling and Chocolate Whoopie Pies with Marshmallow Filling.
Head on over to Dixie Crystals for the full recipe I developed for them.
RECIPE: Carrot Cake Whoopie Pies
This post may contain affiliate links. Read my disclosure policy.