This Cheesy Ranch Chex Mix is loaded with flavor and crunchy goodness, this snack mix is the new ultimate tailgating party snack that will leave everyone begging for more!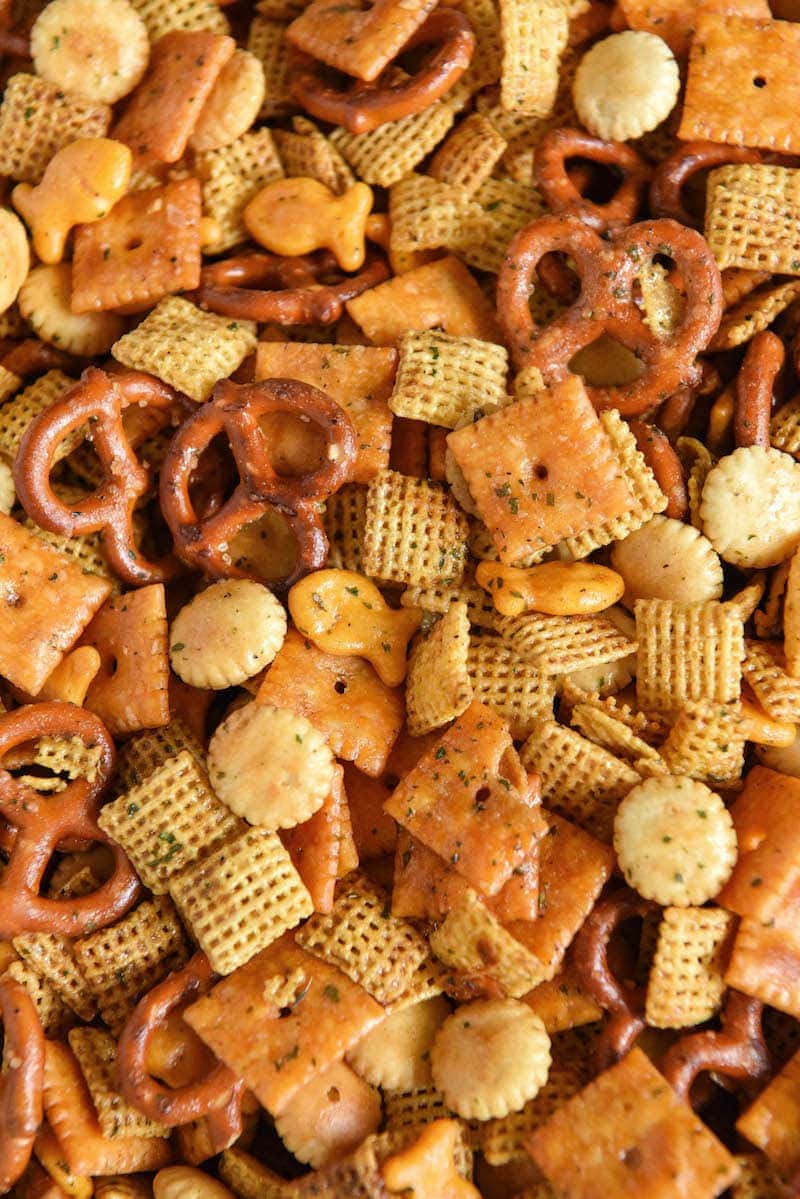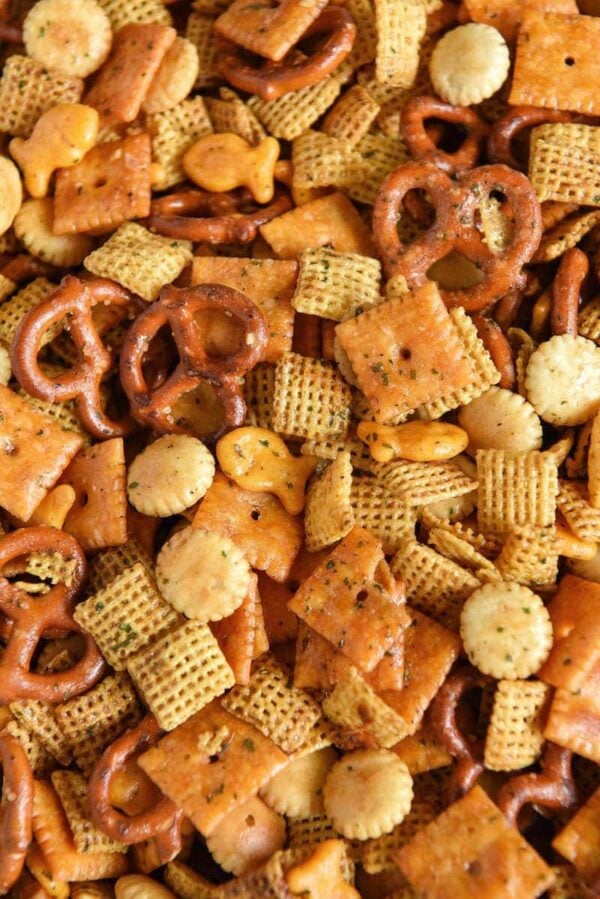 It may not look like anything mind-blowing, but I swear to you this Cheesy Ranch Chex Mix is DIVINE.
The first time I made it, I made a half batch and instantly regretted it! It was gone by morning!
It's loaded with lots of different crunchy snack favorites like goldfish, cheez-its, mini pretzels, oyster crackers and rice chex.
Then we add tons of flavor with two whole sticks of butter, ranch seasoning, a little brown sugar, worcestershire sauce and a pinch of cayenne pepper (optional).
Then we roast it low and slow, in the oven, for about an hour. Total perfection.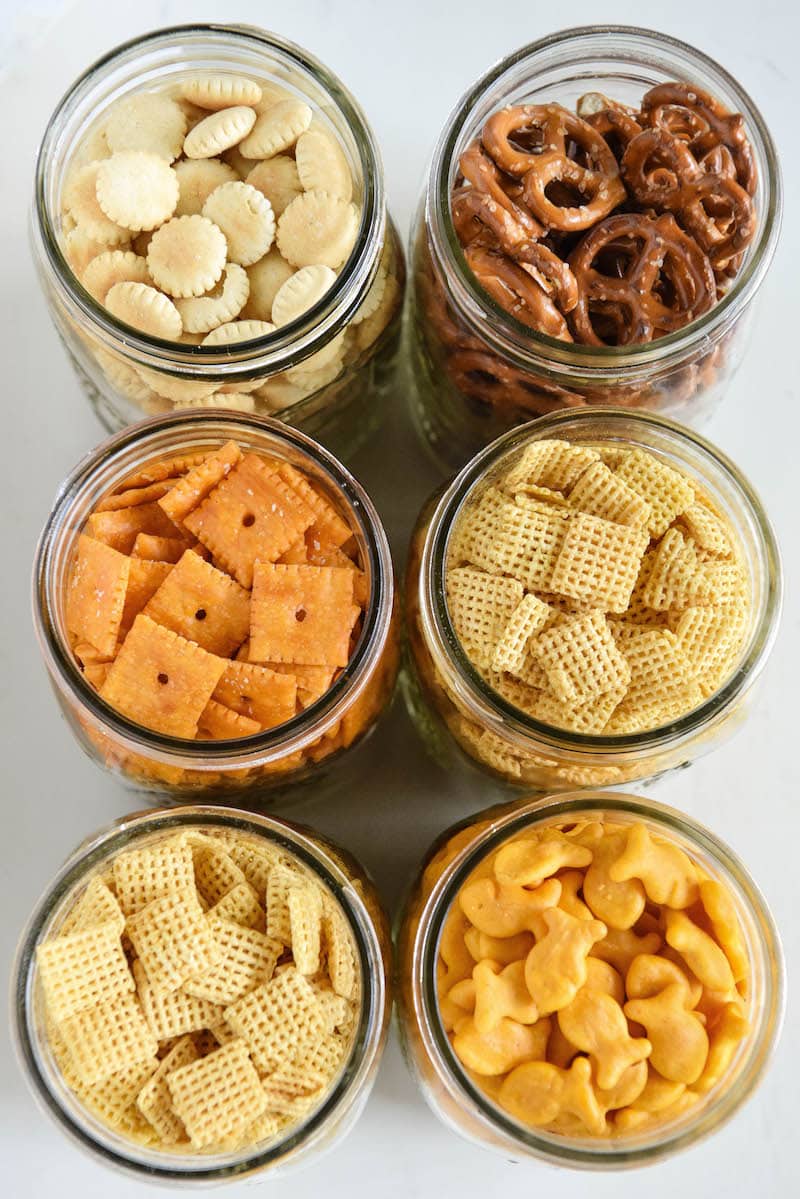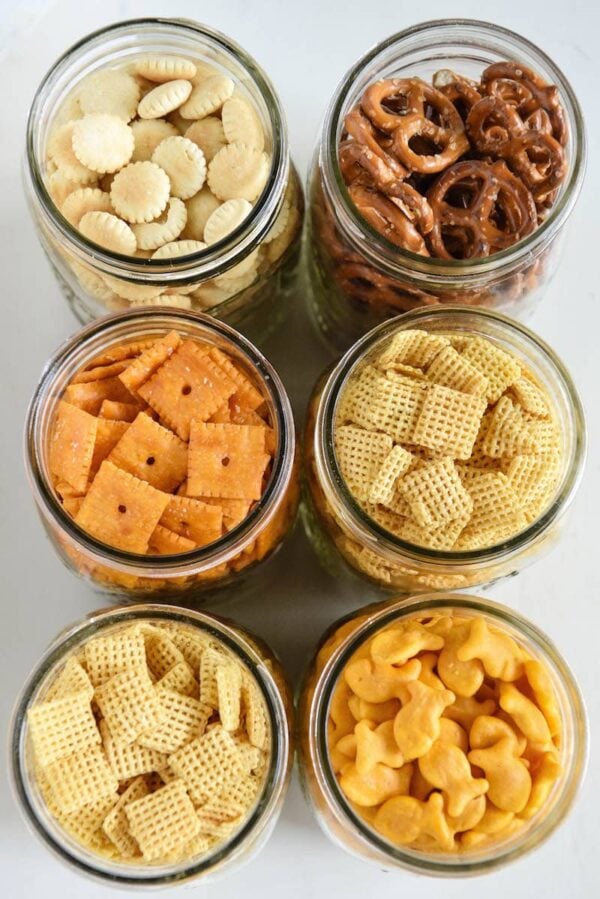 I have been CRAVING a good chex mix for a few weeks now and I finally got around to making one.
When I was pregnant with the girls, I never had cravings. Maybe they canceled each other out??
But I truly never craved anything, and I didn't have any massive food aversions.
This time, I have TONS of serious cravings and lots and lots of food aversions.
This little boy is going to be a total man. I want a steak and a loaded baked potato every single night.
And his favorite snacks are food that you would eat at a football party like this Cheesy Ranch Chex Mix. Lord help me.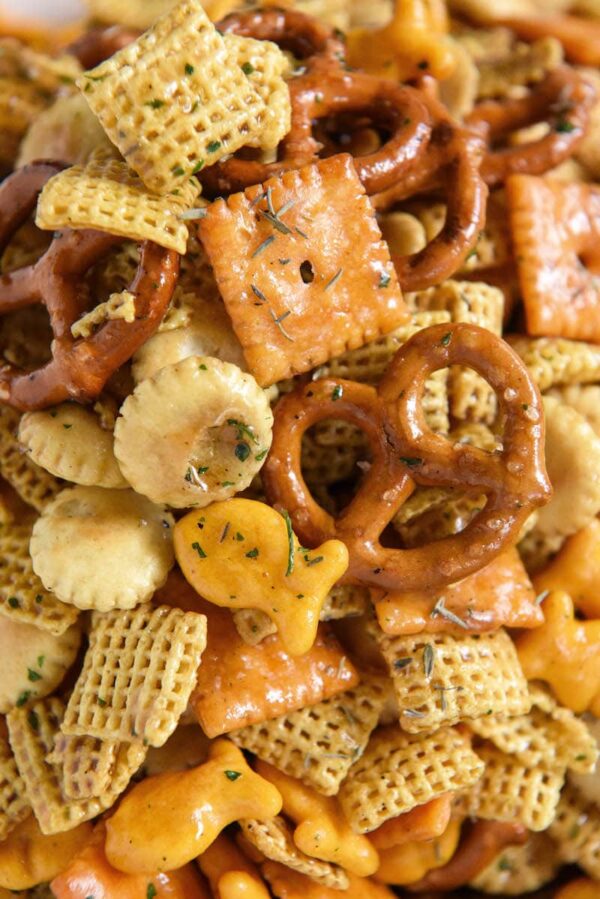 Here is my Cheesy Ranch Chex Mix right before it goes into the oven to be baked.
You can see it glistening from all the butter and yummy seasonings that we added in.
A lot of recipes for chex mix do not call for enough butter/seasonings for me.
Most recipes will only call for a few tablespoons of butter! What is that about??
I like my chex mix to be so full of flavor that you can't stop eating it.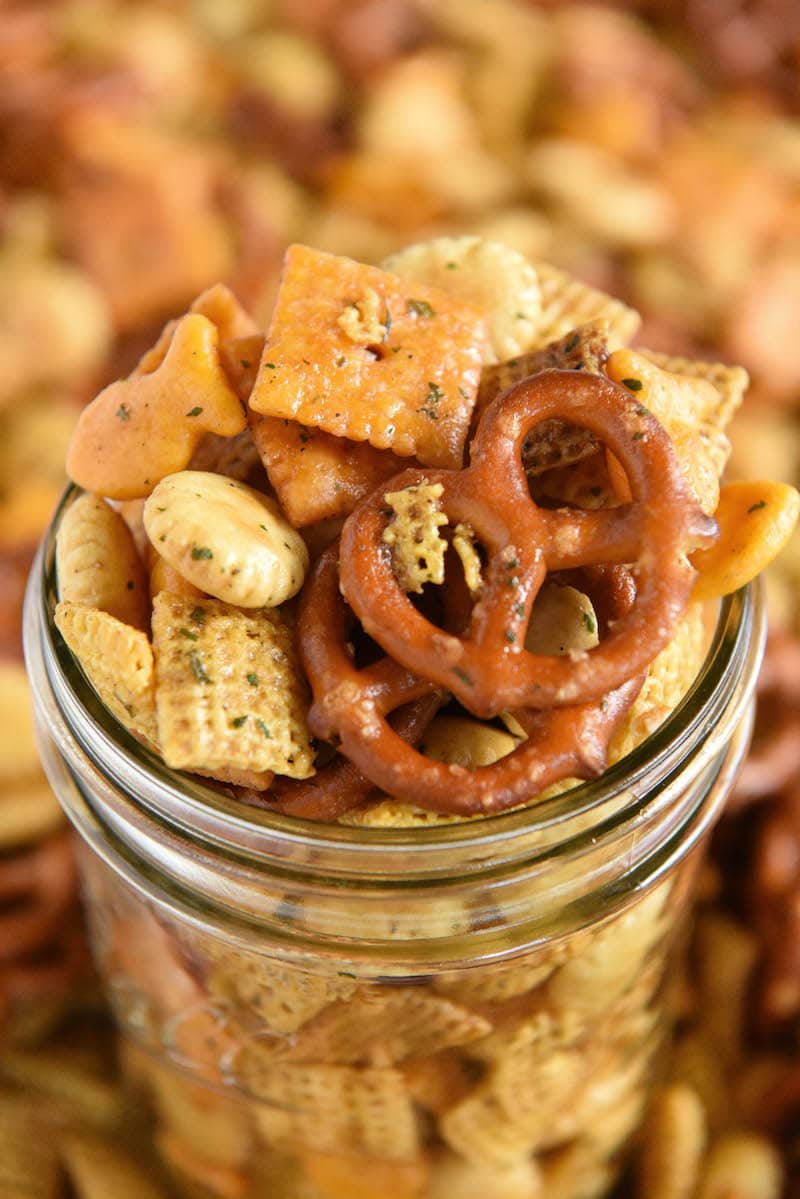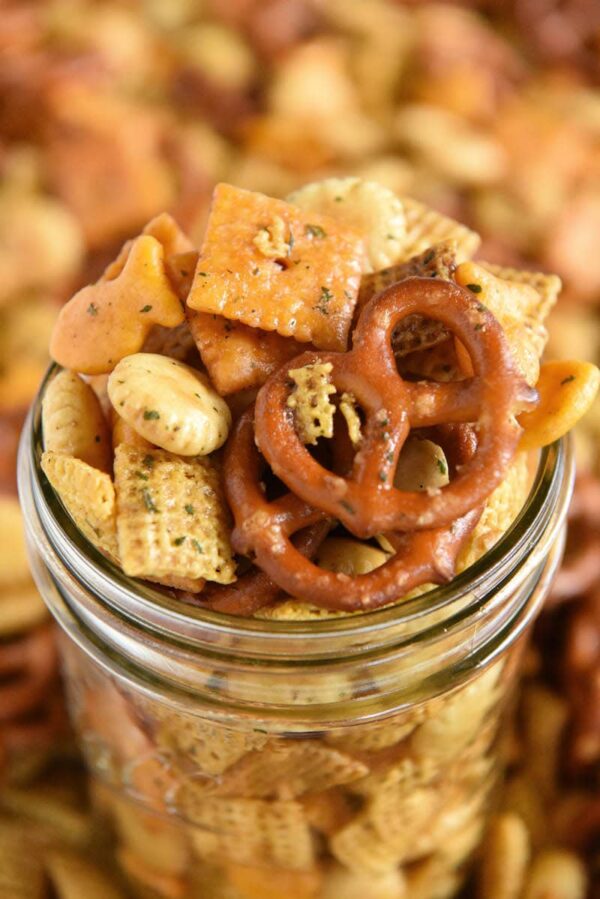 You can swap out the crackers in this for anything you like or have on hand.
I have used mini pretzels, pretzel rods and even the pretzel goldfish!
You can also use different flavors/combos of the cheesy goldfish or cheez-it crackers.
I kept the recipe below classic for you to easily build off of it to suit your tastes.
This Cheesy Ranch Chex Mix is super easy to make and stores great for up to a week in an airtight container.
It makes a wonderful after school snack, party snack or football game grub.
Head on over to Dixie Crystals to get the full recipe I developed for them by clicking the button below:
This post may contain affiliate links. Read my disclosure policy.