This Chocolate Mayonnaise Cake recipe uses mayo in place of oil and eggs, so you only need 7 ingredients! Top it off with sweet whipped chocolate frosting!
Looking for more chocolate cake recipes? I highly recommend my Chocolate and Peanut Butter Dream Cake! It's an epic cake recipe that's easy to make and always a crowd pleaser!
Chocolate Mayonnaise Cake
I know those three words may send some of you running, but don't! Trust me!! Stick around, because this chocolate cake is absolutely divine and so easy to make.
What is Mayonnaise Cake?
This is a classic mayonnaise cake recipe using mayonnaise in place of the eggs and oil in a traditional chocolate cake recipe.
The cake itself only uses 7 ingredients and is both fluffy and moist, all at the same time. It has a delicious rich chocolate flavor that can be enhanced with an optional pinch of instant espresso powder.
To top it off, we make my favorite whipped chocolate frosting to generously spread on top in nice thick chocolate-y swirls.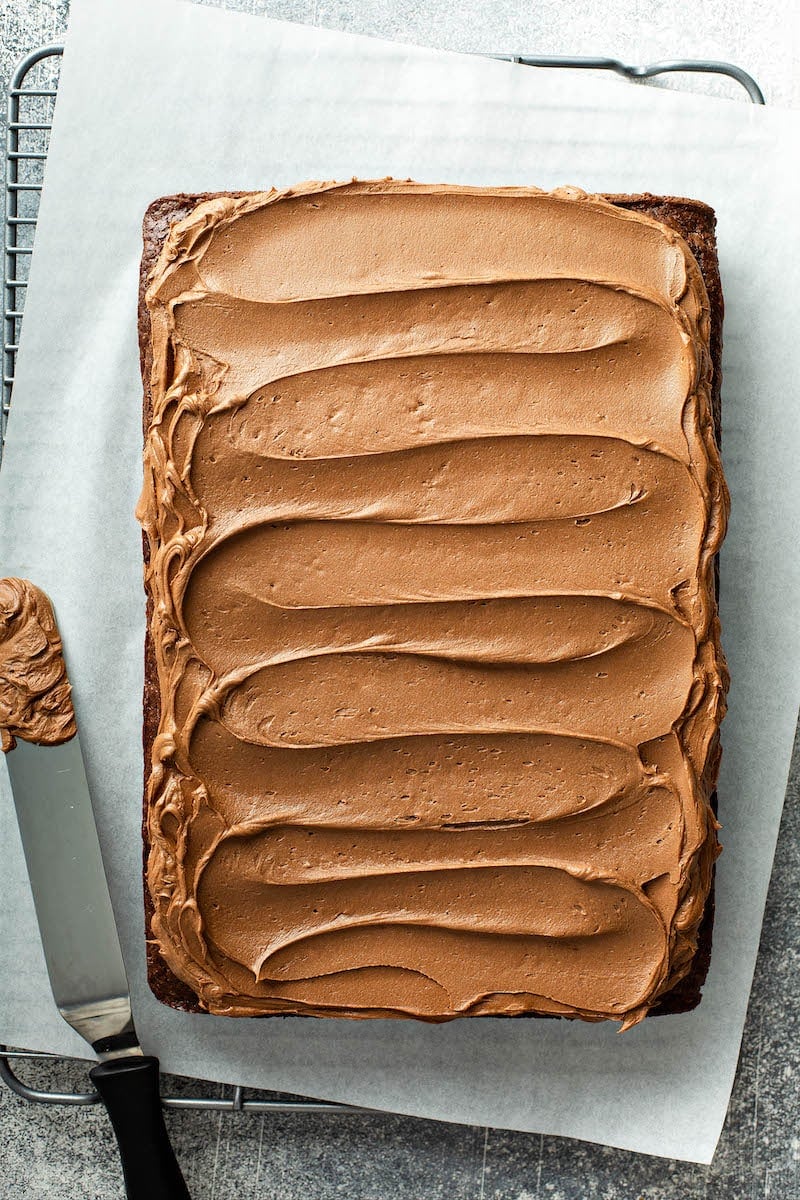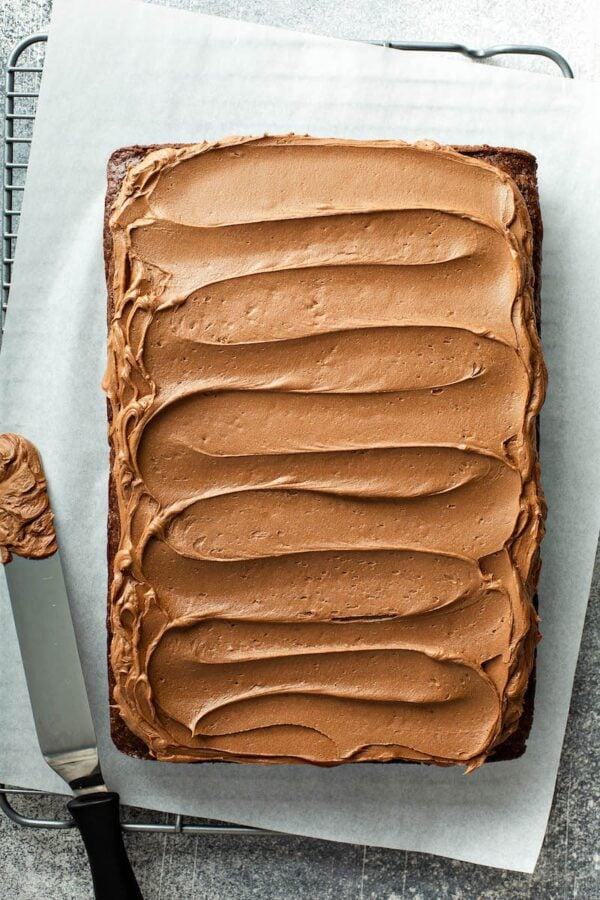 An Old Fashioned Chocolate Cake from the Great Depression Era
If you are wondering where the idea ever came from for a mayonnaise cake recipe, just ask your grandparents…or anyone who lived though the Great Depression.
The classic chocolate mayonnaise cake was born during the Great Depression when many fresh ingredients were harder to come by and also harder to afford for cakes.
Mayonnaise is made from two main ingredients – oil and eggs. So, thus the mayonnaise cake was born using mayonnaise in place of the eggs and oil in the chocolate cake recipe.
This recipe has stood the test of time because the mayonnaise actually produces a wonderful cake crumb that is both moist and fluffy at the same time. So this is definitely one of those times where I say, don't knock it 'till you try it!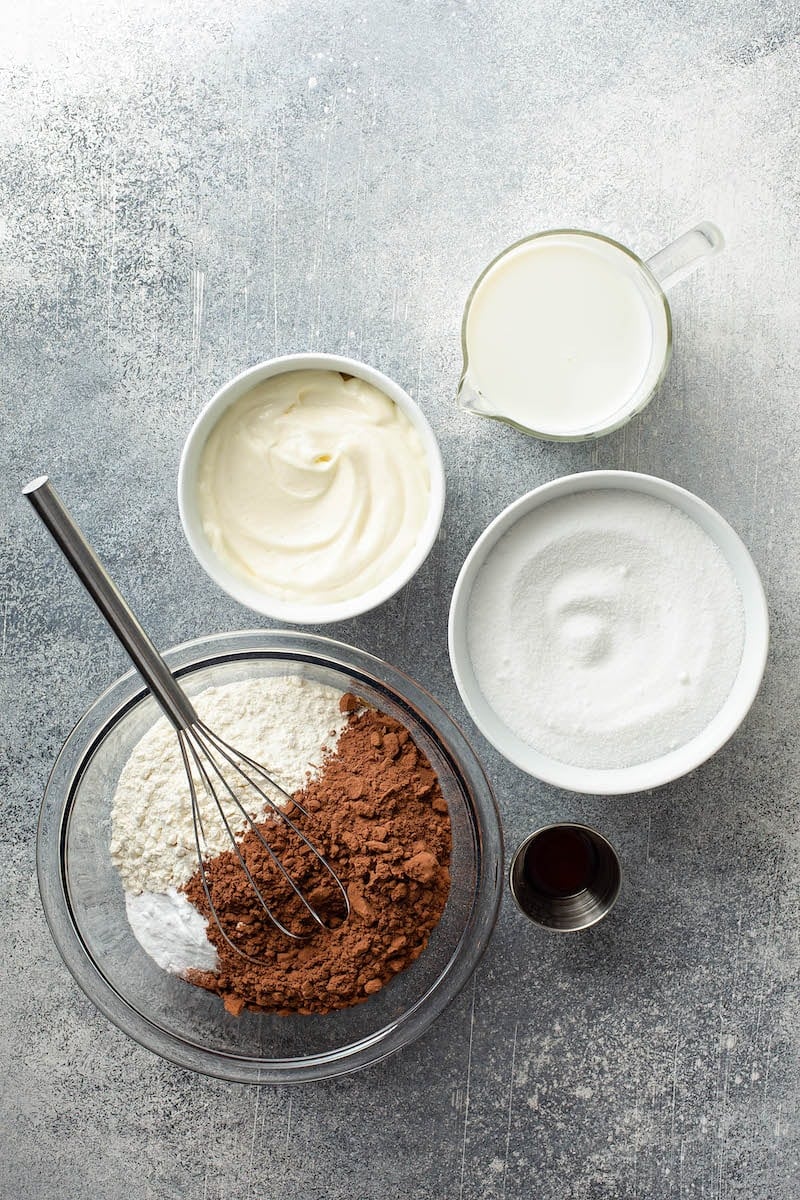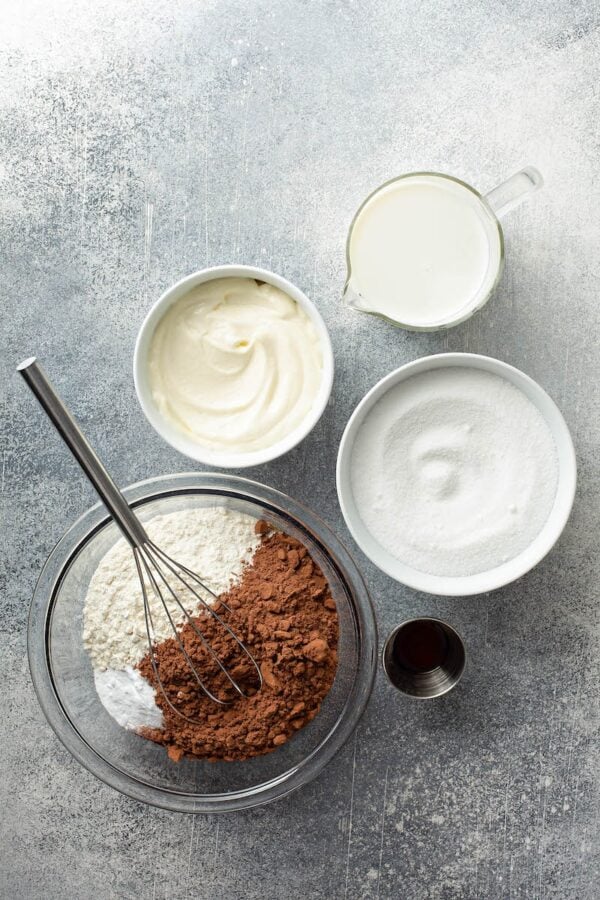 Chocolate Mayonnaise Cake Ingredients
You only need SEVEN easy ingredients for this Chocolate Mayonnaise Cake recipe. Plus, one bonus optional ingredient.
Flour
Sugar
Cocoa Powder
Baking Soda
Whole Milk
Mayonnaise
Vanilla Extract
Then, if you have it on hand and are feeling fancy, I like to add a teaspoon of instant espresso powder. It doesn't add a coffee flavor to the finished chocolate cake recipe, but it does boost the chocolate intensity flavor!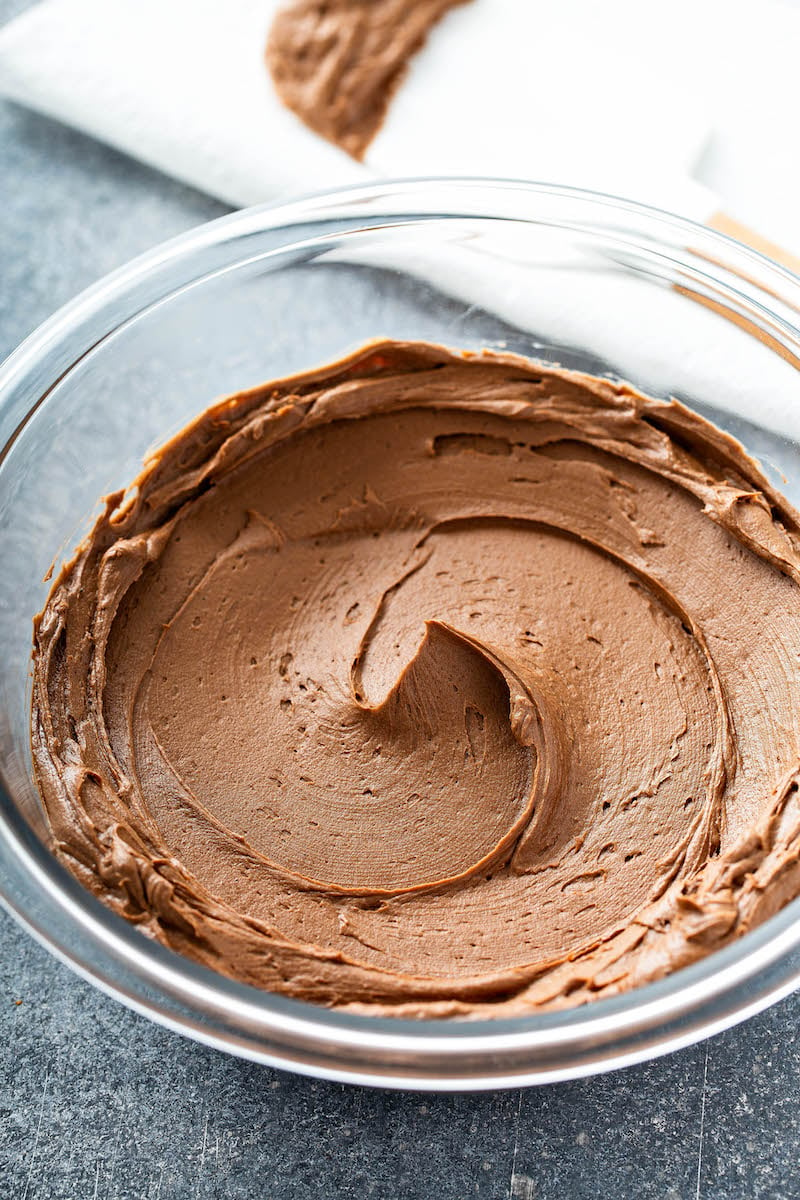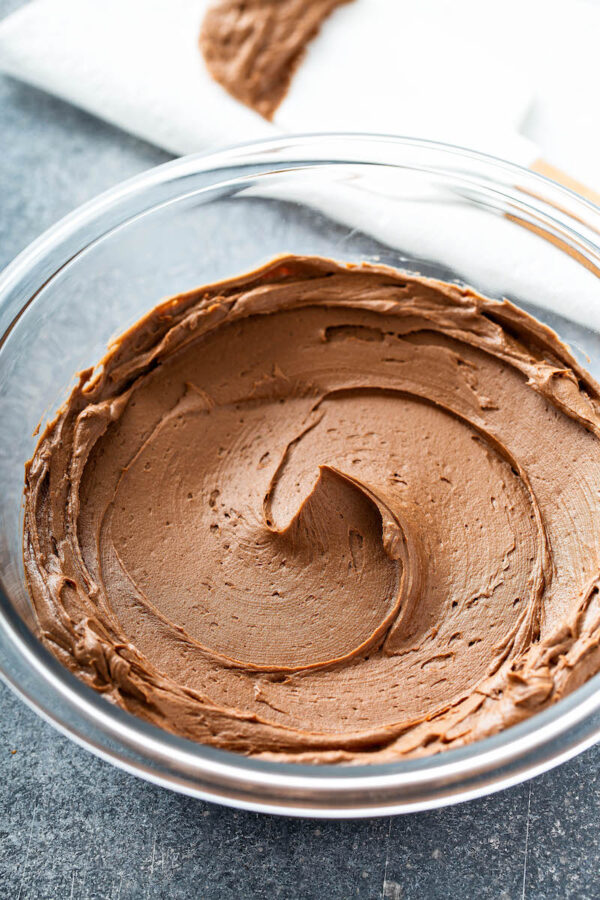 Top Your Cake With the Best Chocolate Frosting
Below are the ingredients you will need to make my favorite Chocolate Buttercream recipe:
unsalted butter
cocoa powder
vanilla extract
salt
powdered sugar
milk (or evaporated milk)
To finish off your cake in a grand and delicious fashion, I recommend generously icing it with my favorite chocolate buttercream frosting recipe. It's a classic chocolate buttercream recipe using cocoa powder for the chocolate addition and evaporated milk.
You can use regular milk, however if you use evaporated milk the entire cake can be stored at room temperature. I personally think this cake is best served and stored at room temp, so I recommend using evaporated milk over regular milk in the chocolate frosting.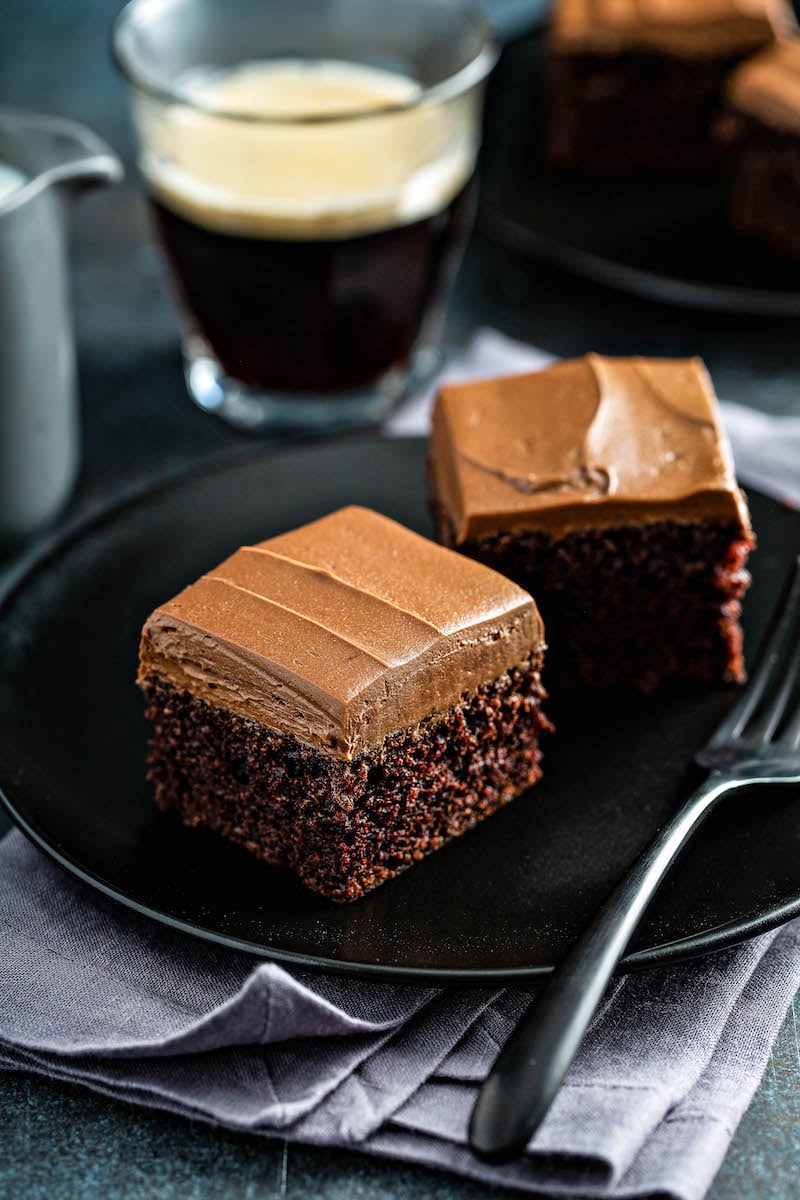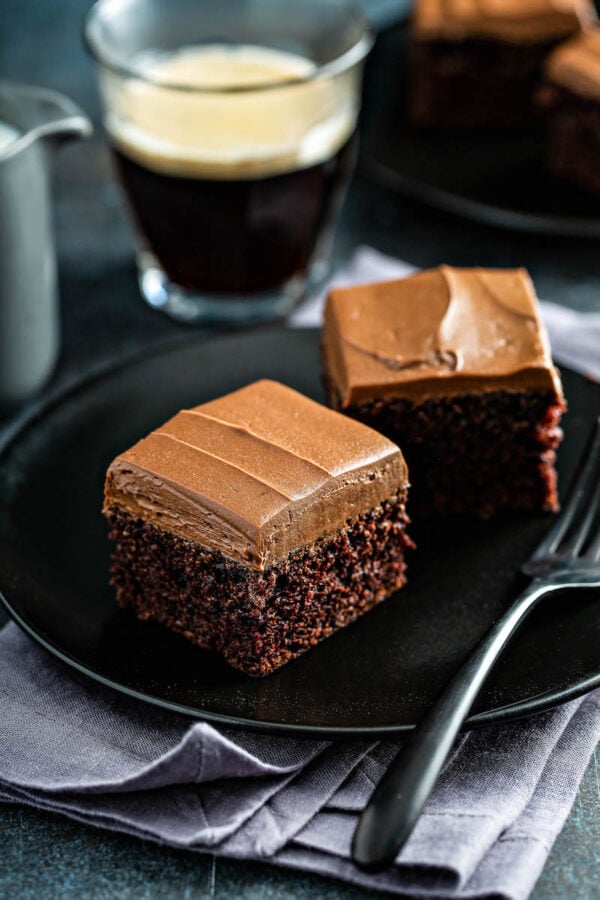 I dare you to try this easy chocolate cake recipe with a thick layer of my favorite chocolate frosting on top and tell me you aren't in love.
It is absolutely one of my favorite chocolate cakes and it is such an easy dessert to whip together.
Head on over to Dixie Crystals to get the full recipe I developed for them by clicking the button below:
This post may contain affiliate links. Read my disclosure policy.