This bakery-style Chocolate Buttercream Frosting is extra rich, smooth, fluffy, and perfect for frosting on top of cakes, cupcakes and cookies! Use it to frost my easy Chocolate Mayonnaise Cake for a simple yet decadent dessert.
Homemade Chocolate Buttercream Frosting
When it comes to classic buttercream frosting, it's hard to choose between vanilla and chocolate. They are both such a perfect addition to everything from cupcakes to cakes! But I think if I HAD to choose, chocolate buttercream would be my pick.
There's just something about the rich, chocolatey cocoa flavor that hits all the right notes. I love chocolate so much I'll even go chocolate-on-chocolate and pipe this fluffy homemade buttercream on top of chocolate cupcakes!
What is Buttercream Frosting?
Buttercream is made of a combination of butter and powdered sugar. Typically twice as much sugar as butter is used (by weight), and then you add in flavorings like vanilla or chocolate. You can also add food coloring for an extra decorative kick.
When it comes to using buttercream, you can put it on everything from cupcakes to cakes, or sandwich it between cookies. Or if you are a frosting addict like my mom, you could just eat it with a spoon! Between the colors, flavors and all the piping tips you can use to create patterns, the possibilities are truly endless with buttercream.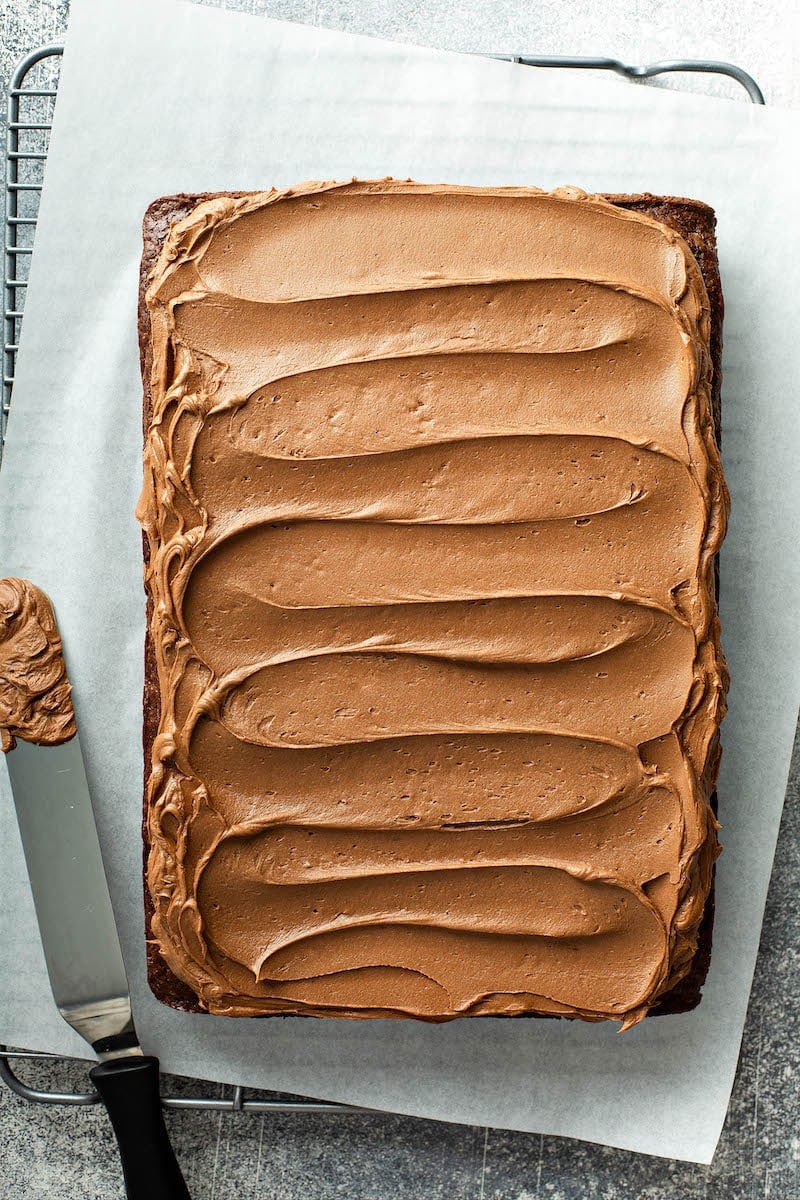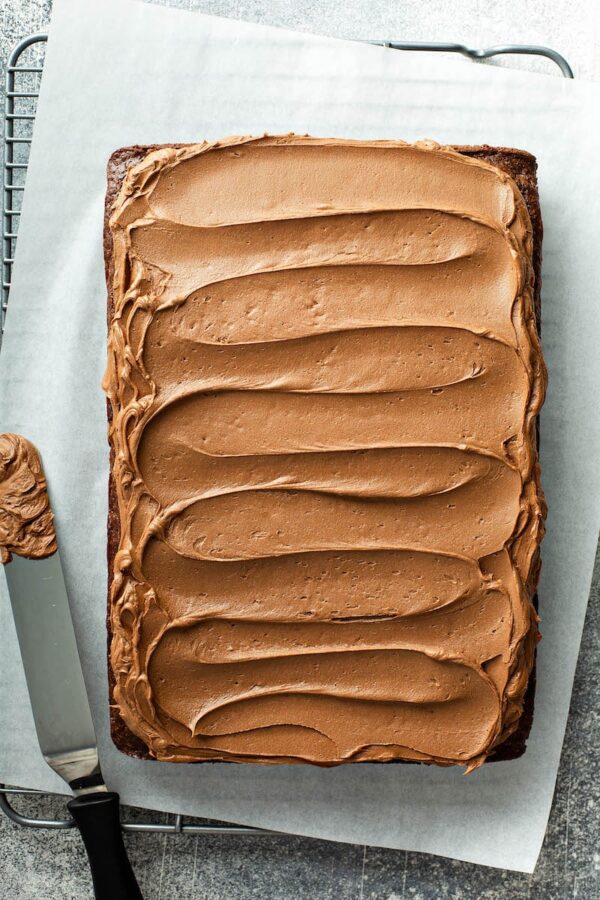 What You'll Need
This frosting is made with simple ingredients. Butter and evaporated milk make this frosting extra creamy, while the vanilla and powdered sugar give it the perfect amount of sweetness.
Here are all the ingredients you'll need:
Unsalted butter – I don't recommend using salted butter because then you won't be able to control the flavor by adding salt to taste separately.
Cocoa powder
Vanilla extract
Salt
Powdered sugar
Evaporated milk – This makes the frosting extra creamy. You can use whole milk in place of the evaporated milk, however you will need to refrigerate the frosting if you are not eating it immediately.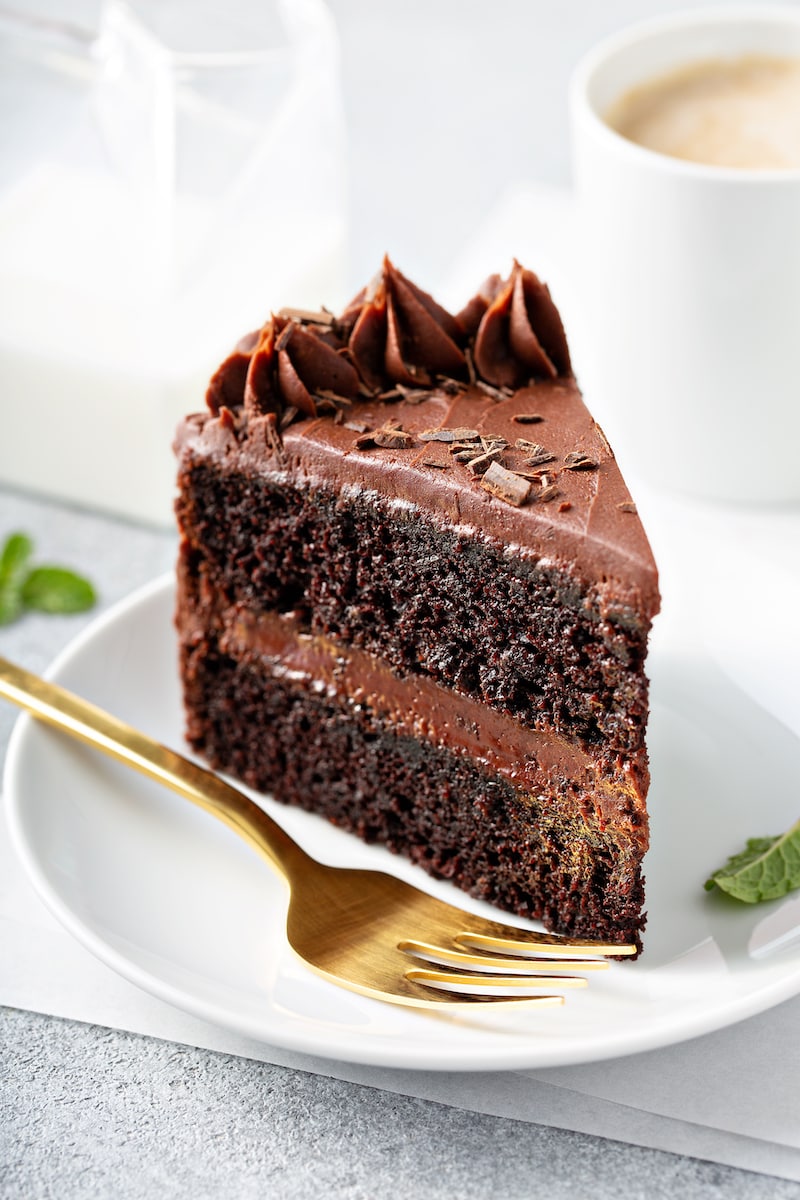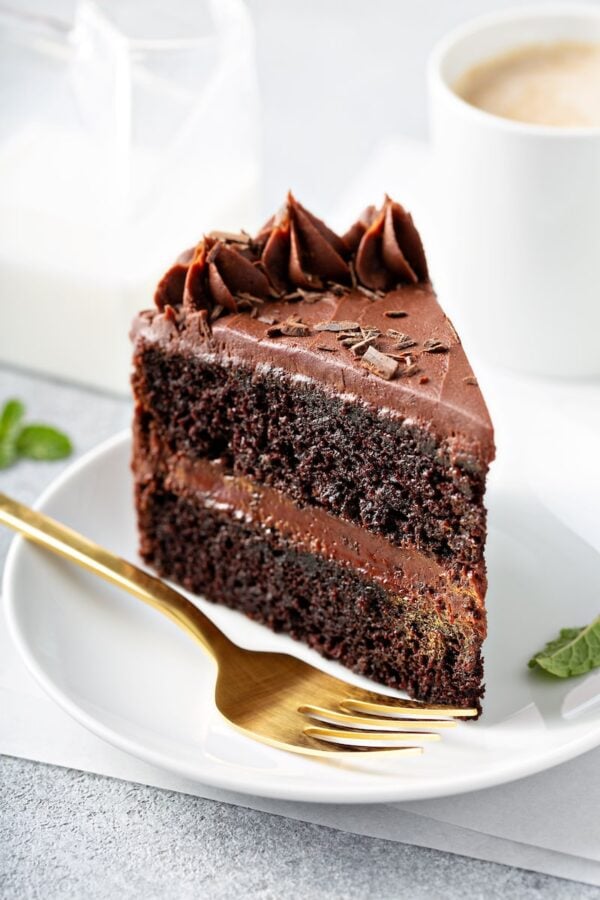 How to Make Chocolate Buttercream Frosting
Making chocolate buttercream frosting at home only takes 3 steps. Before you know it, you'll be ready to frost your favorite cake or cupcakes. If you are lucky, you'll have a spoonful leftover for yourself too!
Beat the butter, cocoa powder, vanilla and salt together using a stand mixer or hand mixer until smooth.
Add in half of the powdered sugar and beat until smooth. Then add in the remaining powdered sugar and beat until smooth.
Slowly beat in the milk a tablespoon or two at a time, until the frosting is light and fluffy and easily spreadable.
Frost on top of your favorite cakes or cupcakes!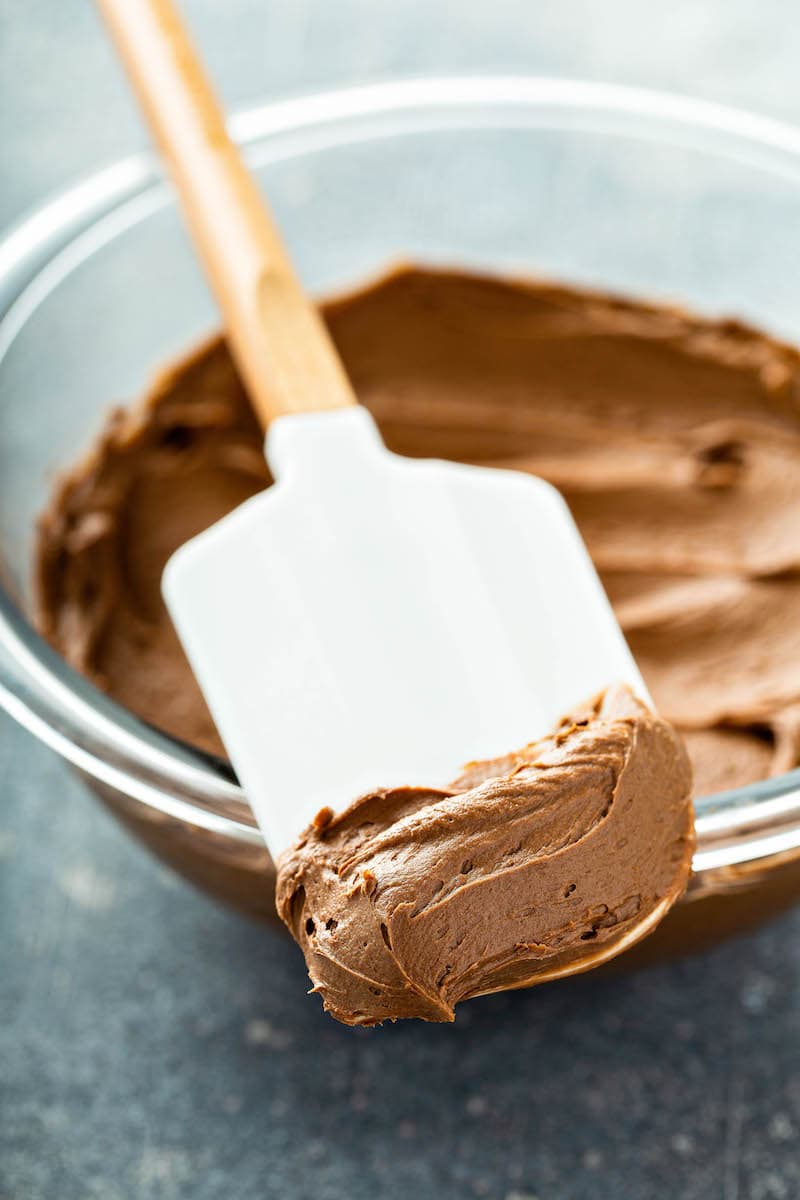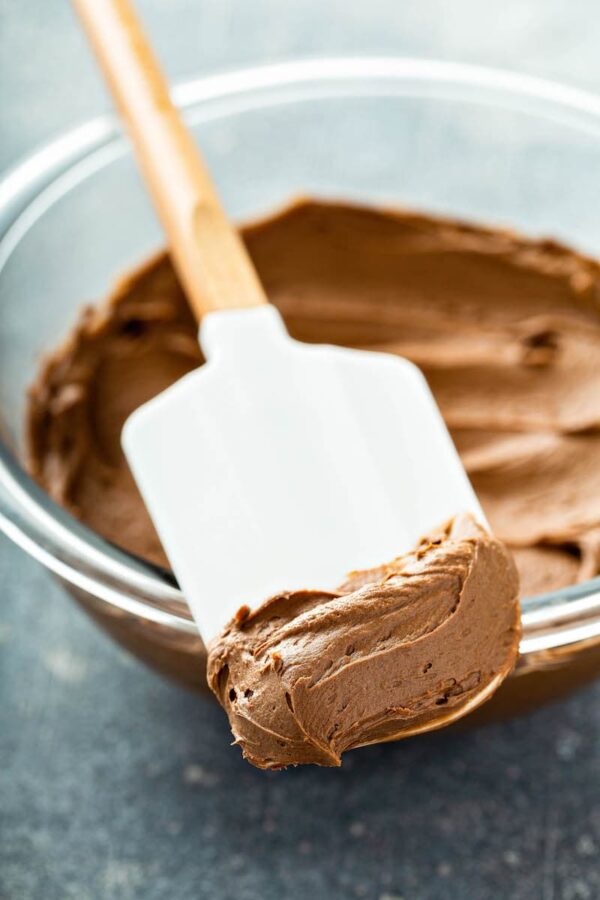 Tips for Success!
Sometimes, it's the simplest steps that can make all the difference in a recipe. If you follow these tips, you'll be sure to get flawless frosting every time!
Don't skip sifting your cocoa. Sifting the cocoa powder is an important step because it makes sure you get all the clumps out. The last thing you want when you are enjoying for favorite dessert is to bite into a lump of unseewetend cocoa powder!
Only use powdered sugar for frosting. Sometimes called confectioners sugar, powdered sugar is used in this recipe instead of regular sugar to give the frosting a smooth, silky texture. Regular sugar will not work.
When your frosting is ready, make sure it is at room temperature for decorating. The frosting will be too stiff if it's too cold. And if you try to warm it in a microwave it will melt unevenly.
Use evaporated milk, instead of whole milk. If you use evaporated milk the frosting can be stored at room temperature instead of in the fridge.
Can I Make this Ahead?
You sure can! This frosting can be made up to four days in advance. Simply prepare it as directed and store it in an airtight container in the refrigerator. Before you want to use it, let it sit out on the counter for a bit to help bring it up to room temperature. When it is ready, fluff it up by stirring it with a fork or whisk and start frosting!
Can I Freeze it?
If you want to make this way ahead of time, you can freeze it in a freezer-safe container for up to three months. Thaw it overnight in the refrigerator and then bring it to room temperature on the counter. Beat it again, with a hand mixer or stand mixer, before frosting your favorite treats.
Do I Need to Refrigerate a Frosted Cake?
You don't have to with this recipe if you use evaporated milk. According to the FDA, butter is shelf-stable at room temperature for a couple of days. Evaporated milk is also shelf-stable at room temperature. So if you've frosted a cake or a bunch of cupcakes that just can't fit into the fridge, it's OK for them to sit on the counter for up to 3 days.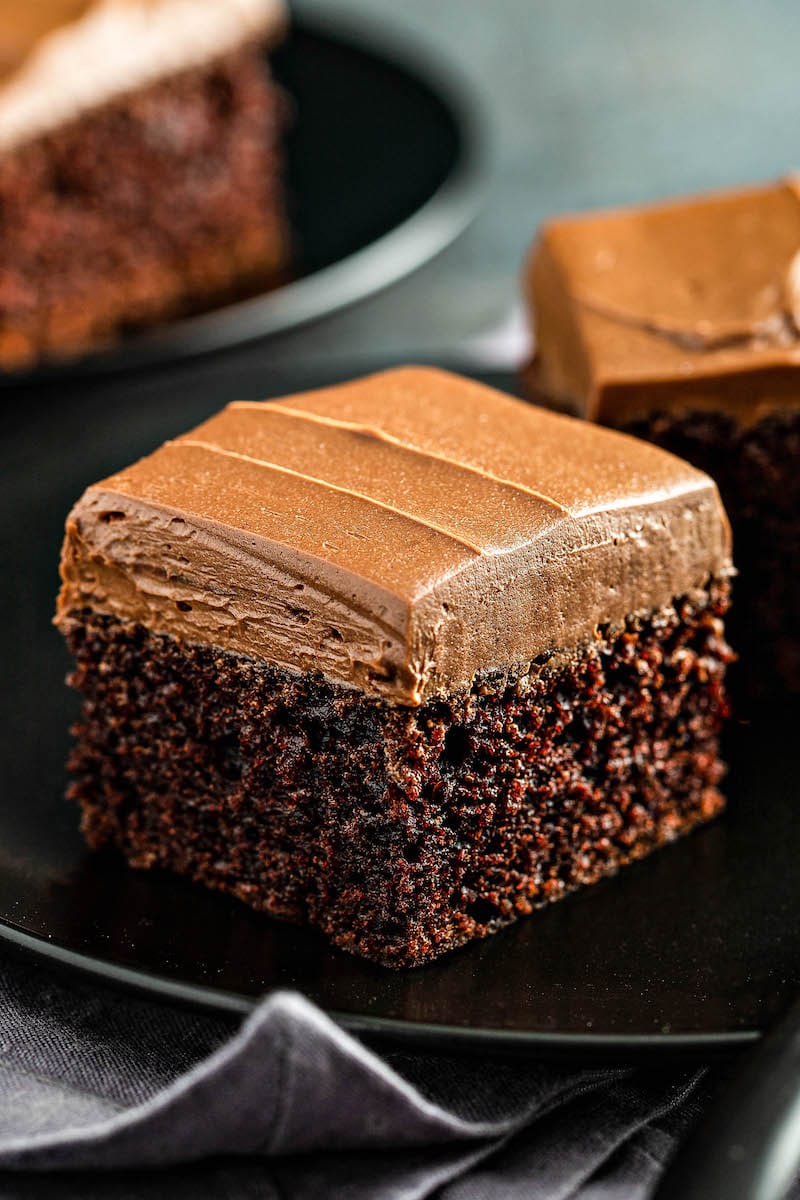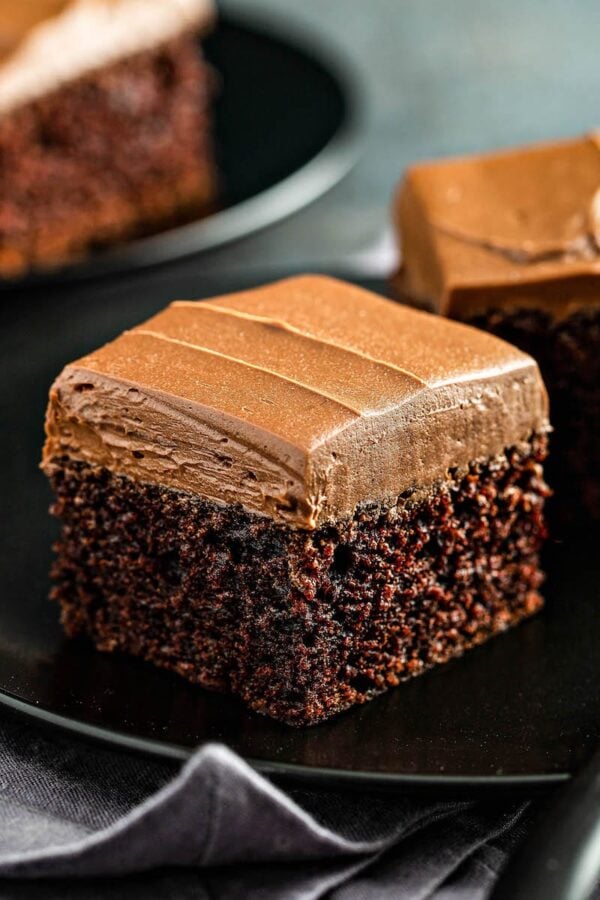 What Can I do with this Frosting Recipe?
Well, if you ask me chocolate buttercream frosting. Use it as a topping, as a filling, or even as a dip. It will add the perfect finishing touch to all your desserts. I may or may not have been known to spread it on graham crackers as a little afternoon pick me up.
Here are a few ideas:
Cakes & cupcakes
Brownies
Sandwiched between cookies
Spread on graham crackers
Pipped into hulled strawberries
Blend it into a milkshake!
Stir it into oatmeal for a hint of morning sweetness!
The options are endless!
Please leave a comment or review below letting me know how this recipe turns out for you!
Chocolate Buttercream Frosting
This easy chocolate buttercream frosting is smooth, fluffy and perfect for cupcakes, cakes and more!
Ingredients
1

cup

2 sticks unsalted butter, softened

⅓

cup

unsweetened cocoa powder

,

sifted

1

teaspoon

vanilla extract

pinch

of salt

5

cups

powdered sugar

4-7

tablespoons

evaporated milk,

or whole milk
Instructions
Using a stand mixer or hand mixer, beat butter, cocoa powder, vanilla and salt together until smooth in a large bowl. Add powdered sugar in two additions, beating until smooth each time, scraping the sides of the bowl as needed.

Slowly beat in milk, a tablespoon or two at at a time, until frosting reaches desired consistency. Frosting should be light and fluffy and easily spreadable.

Use frosting as desired!
Notes
If you use evpaorated milk, you can store this buttercream at room tempearture for 3 days. If you use whole milk, refridgerate any leftover buttercream.
Nutrition
Serving:
1
,
Calories:
209
kcal
,
Carbohydrates:
48
g
,
Protein:
1
g
,
Fat:
2
g
,
Saturated Fat:
1
g
,
Polyunsaturated Fat:
1
g
,
Cholesterol:
5
mg
,
Sodium:
29
mg
,
Sugar:
46
g
This post may contain affiliate links. Read my disclosure policy.