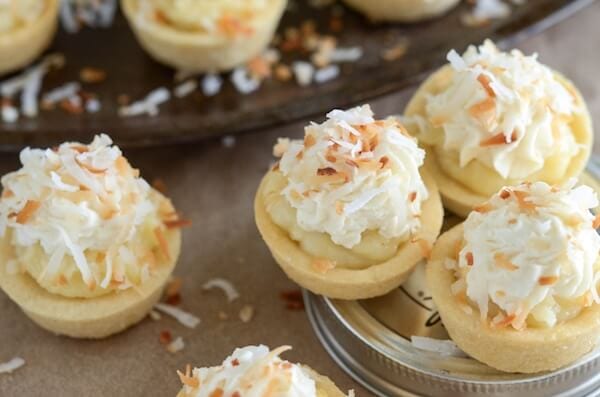 My husband has been watching the Olympics the last few nights so I have been trying to keep myself busy.
Don't get me wrong, I enjoy parts of it — like gymnastics, I could watch them all day long — but I am perfectly happy to not watch swimming again.
So to keep myself busy, I have been baking. First up? Pumpkin Cream Cheese Swirl Muffins…because I absolutely can not wait any longer to start eating everything Pumpkin.
Then today, I used up some extra coconut I had stashed away and made these Coconut Cream Pie Cookie Cups. And they are SO DANG GOOD.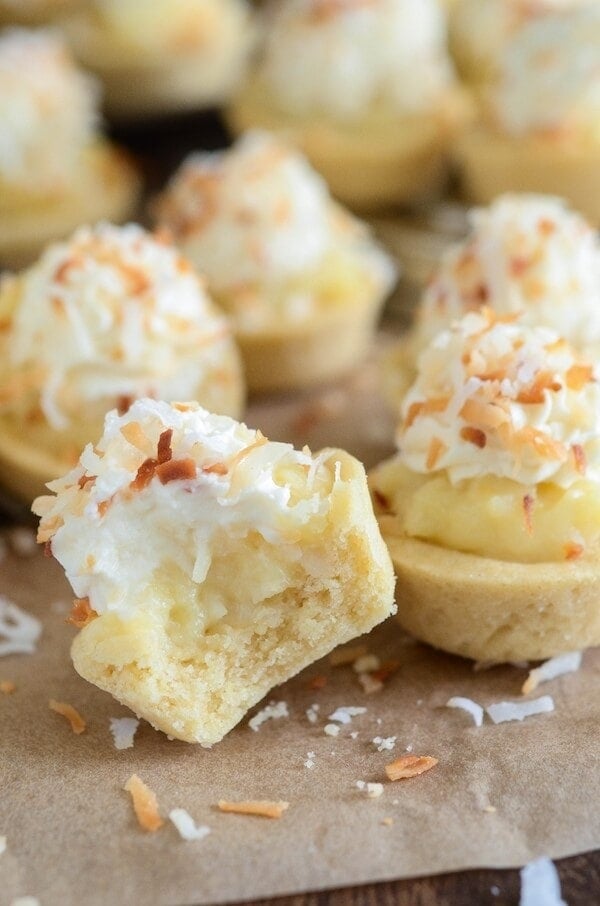 Y'all know how obsessed I have been with everything coconut lately.
These bite size Coconut Cream Pie Cookie cups are just a continuation of that obsession.
First you make a sugar cookie cup, which is really easy if you use a mini muffin tin.
All you have to do is whip up the dough and press it into the mini muffin indent.
Bake them for 8 minutes and they are ready for cooling!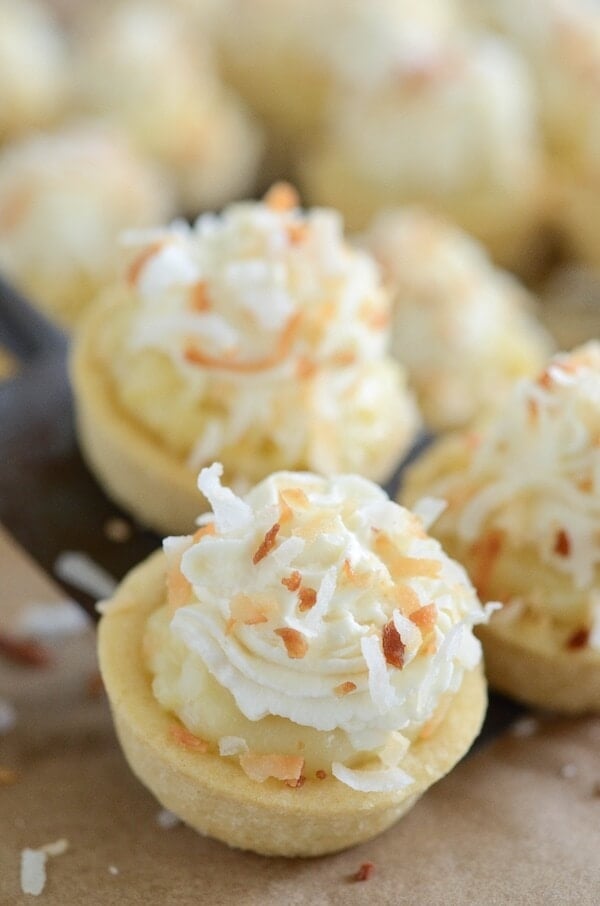 The pie filling is a family recipe that I love so very much.
It takes about 10 minutes to make and has the perfect coconut flavor with bites of actual coconut mixed in.
Recipe Tip: If you are looking to make a traditional coconut cream pie, double the filling for this recipe and pour it into a baked pie crust.
Top it with fresh whipped cream and toasted coconut and you have the best coconut cream pie ever!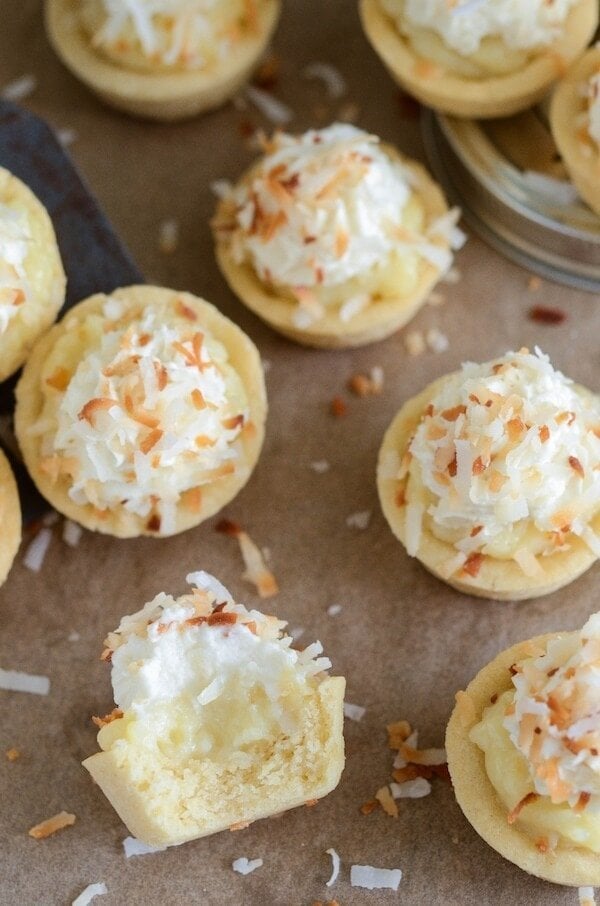 These Coconut Cream Pie Cookie Cups are the perfect bite size combination of two classic desserts — coconut cream pie and sugar cookies.
They are topped with fresh whipped cream and toasted shredded coconut and are perfect to take to a party.
If you are a coconut pie lover, you must try these!
Head over to Dixie Crystals for the RECIPE: Coconut Cream Pie Cookie Cups
This post may contain affiliate links. Read my disclosure policy.