If you love maraschino cherries, this sweet Cherry Cream Pie is the perfect summer pie for you! It's loaded with cherry flavor and it comes together in just minutes – no oven required!
Cherry Cream Pie
The warmer Summer months are already upon us here in Florida, which means no-bake desserts are about to reign supreme. This Cherry Cream Pie is going to be the queen of Summer and star of any backyard bash.
This Cherry Cream Pie is a no-bake pie, using cherry jello and a jar of maraschino cherries to give it that gorgeous color and a ton of cherry flavor. It's served chilled, straight from the fridge, making it a perfect dessert for when it is extra hot out.
Grab that pre-baked graham cracker pie shell, or make your own homemade graham cracker crust, and let's get started! You will be enjoying this sweet cherry pie in no time!
Alternative Flavors – Make It Your Own
This recipe is a great base recipe for many different flavors of pie. You can easily switch the flavor of Jello and the fruit added to create many different flavors of no-bake pies. Here are a few other favorites we make often:
Pineapple Cream Pie: use pineapple jello and add freshly cubed pineapple.
Strawberry Cream Pie: use strawberry jello and add freshly diced or sliced strawberries.
Lemon Cream Pie: use lemon jello, but instead of adding fruit, I add a layer of lemon curd to the top of the pie.
Want an Almond Cherry Cream Pie instead?
This Cherry Cream Pie is flavored with a little splash of almond extract. Maraschino cherries are made with almond extract, so a little splash of almond extract will help to boost the flavor of the maraschino cherries.
However, if you want a pie that has lots of almond and cherry flavor, I would 1 full teaspoon of almond extract to the pie. This will make the almond flavor much more pronounced. Taste the pie before pouring it in the shell to ensure it has enough almond flavor for you. If it doesn't, add up to 1/2 teaspoon more almond extract!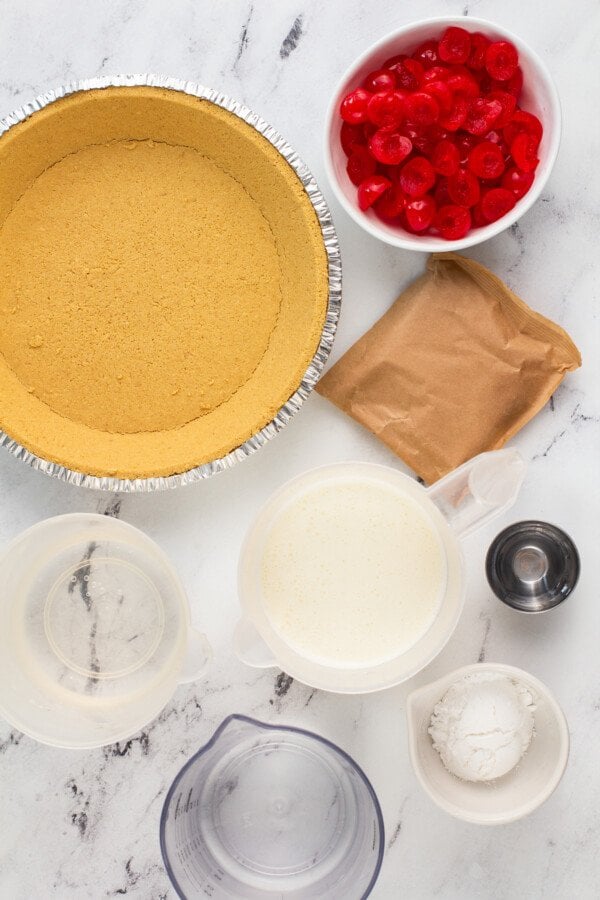 Ingredients
You only need a few ingredients to make this easy Cherry Cream Pie:
Instant Cherry Jello: or whatever flavor jello pie you want to make.
Boiling Water
Iced Water
Heavy Cream
Powdered Sugar
Almond Extract: optional, but helps bring the flavor out of the maraschino cherries!
Maraschino Cherries: drained and sliced in half
Graham Cracker Pie Crust: you can use a homemade graham cracker crust or a store bought one.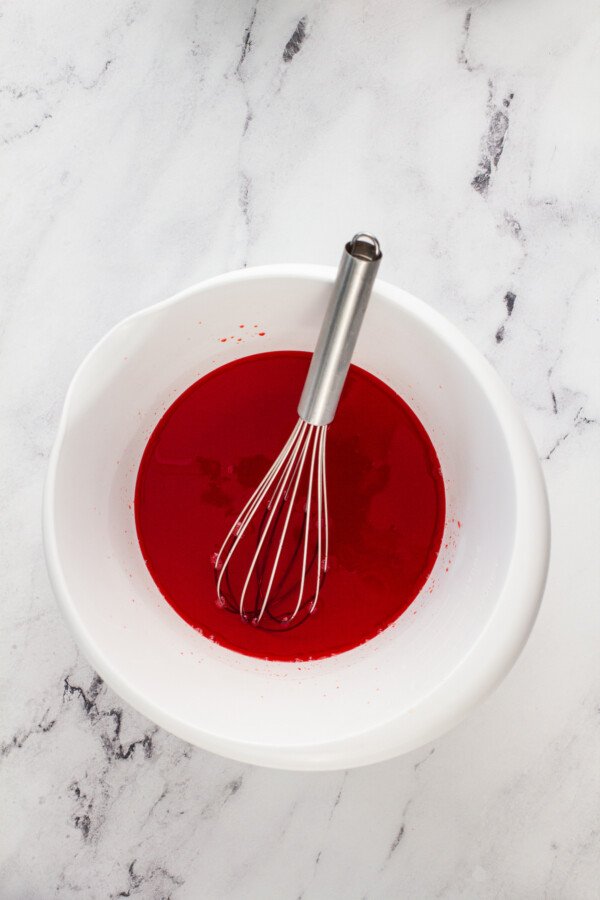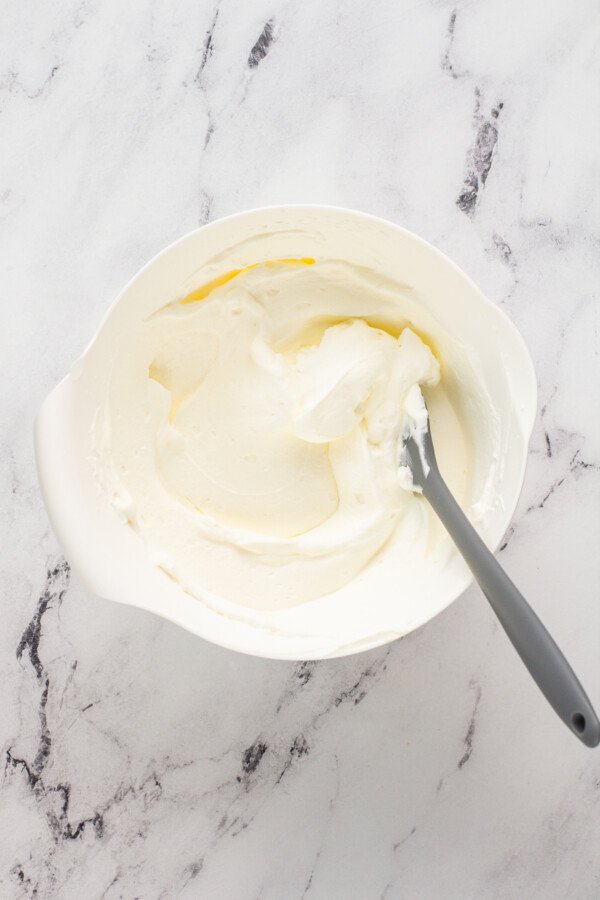 How To Make Cherry Cream Pie:
Jello. In a large bowl, stir together gelatin and boiling water until gelatin is dissolved.
Add. Add cold water and stir until gelatin is starting to thicken. Set aside.
Whisk. Using a whisk or hand mixer, whip heavy cream, confectioners sugar, and almond extract until stiff peaks are formed.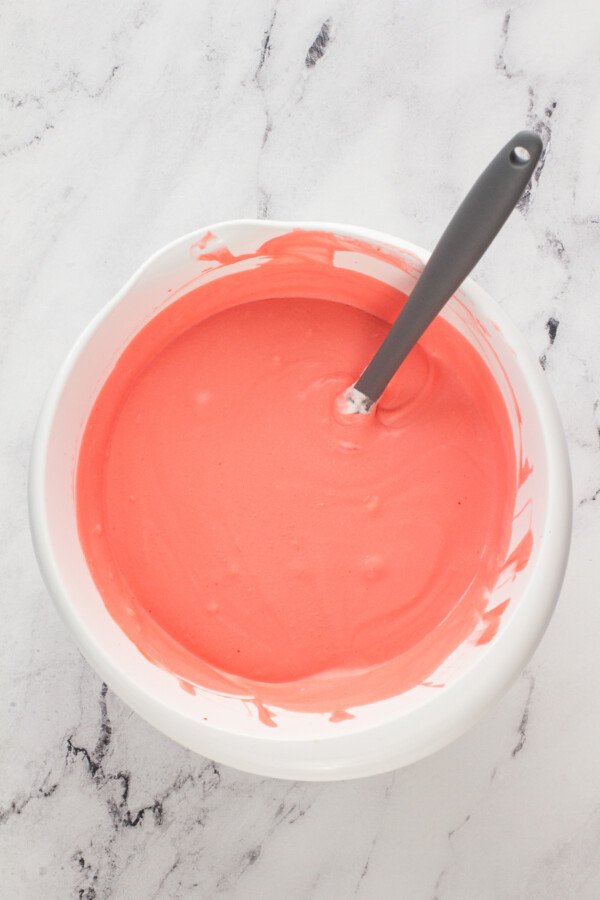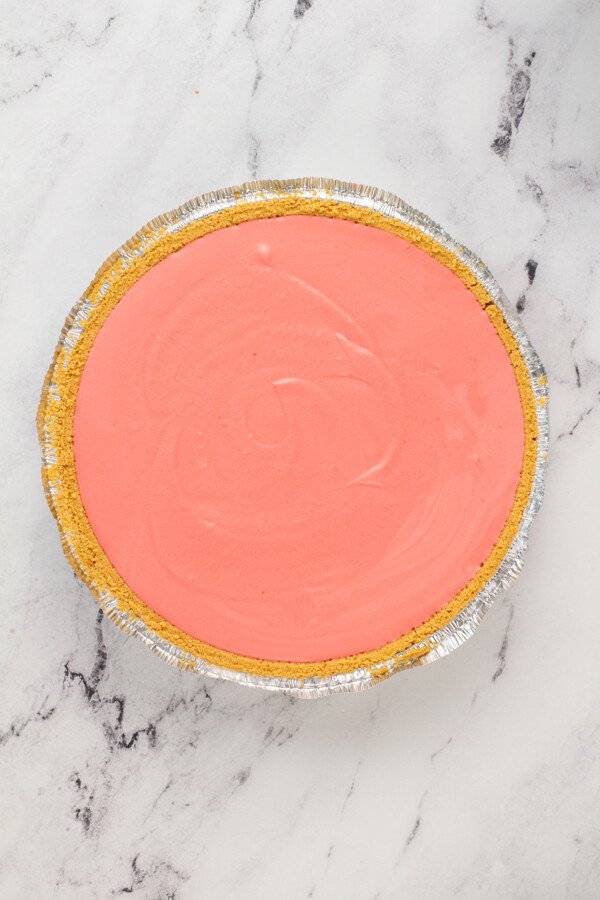 Fold. Gently fold whipped cream into strawberry gelatin, mixing well. Fold in halved maraschino cherries.
Pour. Pour into pie crust. Cover and chill in refrigerator for 4 hours or overnight.
Decorate. Top chilled pie with extra whip cream and maraschino cherries on top for decoration, if desired, and serve!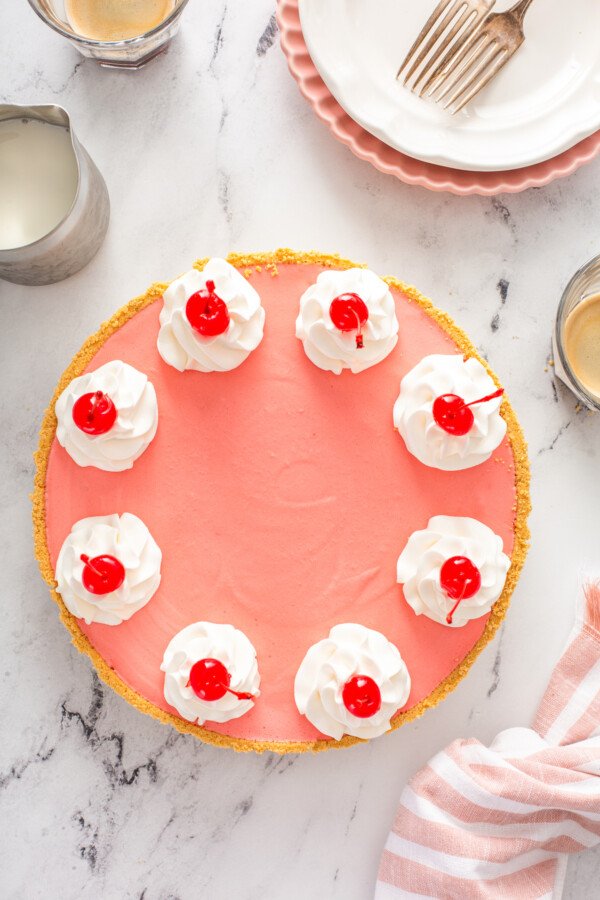 Tips For Best Cherry Cream Pie
Maraschino Cherries: the cherries will sink to the bottom of the pie when folded in and poured into the pie. If you want a few cherries towards the top, you can place them in gently and press them into the top of the pie before chilling.
Let The Jello Thicken: You want to let the jello start to set up and thicken slightly before combining it with the whipped cream. You don't want to let it set fully, but give it about 5 minutes before you start folding them together.
Chill Time: You will need the full chill time for the pie to fully set up. This makes a great make ahead dessert because it needs at least 4 hours to chill before serving, but can be made up to a few days ahead!
Looking for more cherry recipes?
Here are a few more of my favorite cherry centric recipes!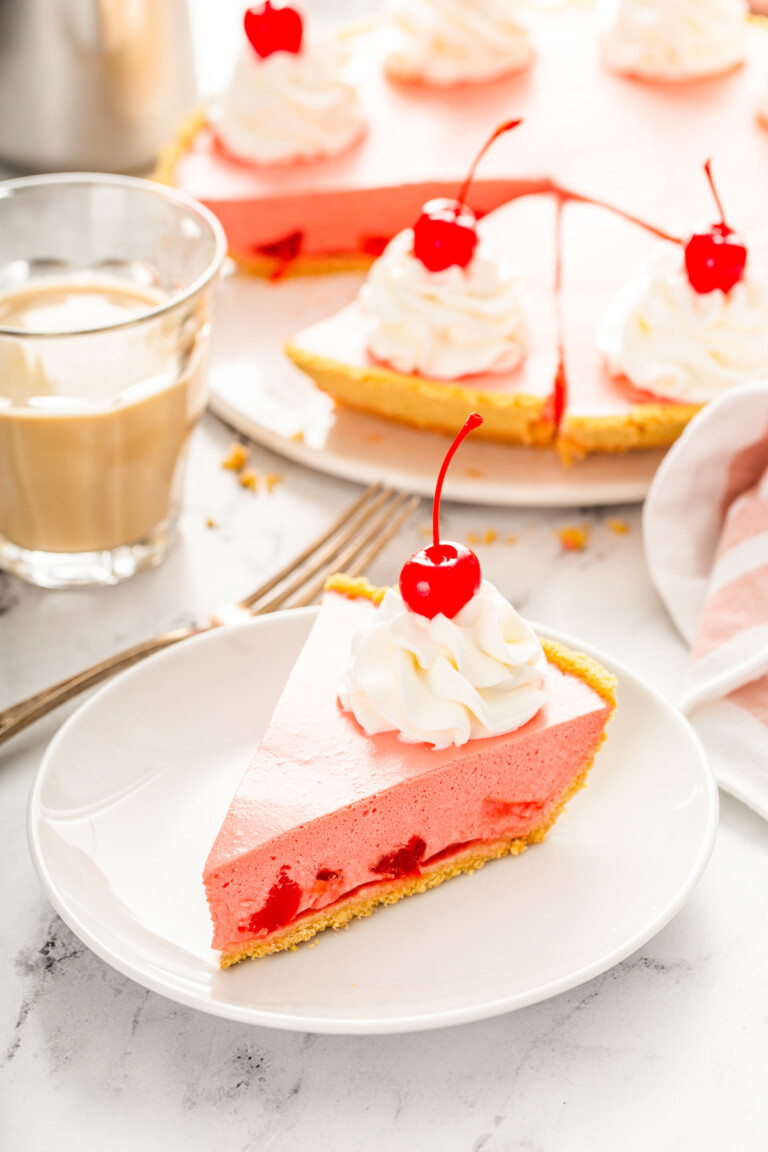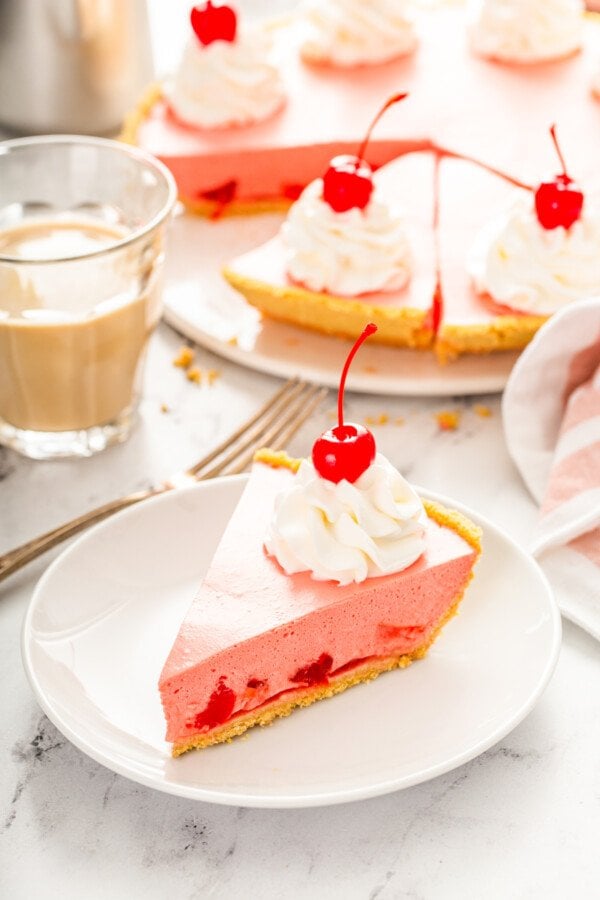 Head on over to Dixie Crystals to get the full recipe I developed for them by clicking the button below:
This post may contain affiliate links. Read my disclosure policy.