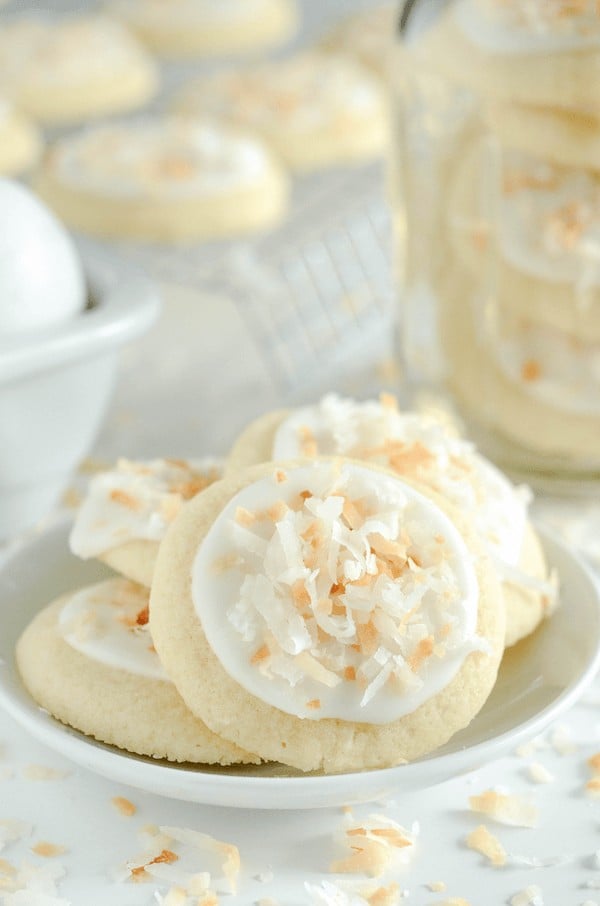 Just in case these Coconut Meltaway Cookies don't clue you in — I am on a major coconut kick lately.
Every time I make a coconut dessert, it makes me feel like I am on vacation on a tropical island.
It could be completely untrue…I could be standing in my kitchen surrounded by screaming kids and dirty dishes, but coconut cakes/pies/cookies make me feel like I am in the Bahamas.
I even bought a bottle of coconut body wash and every night during my shower I start craving a Piña Colada.
It's really not helping my diet.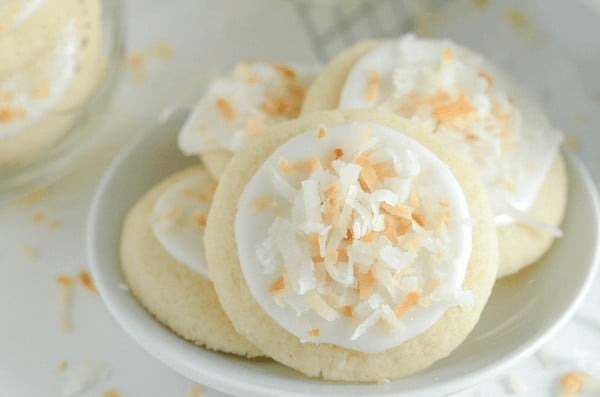 These Coconut Meltaway Cookies are another spin on my other favorite meltaway cookies: Almond Meltaway Cookies and Lemon Meltaway Cookies.
I honestly am not sure which flavor I like most since all three are all favorite flavors of mine.
The lemon is bright and zingy, the coconut looks fancy and is perfectly tropical…and the original almond flavor is almond. How can you go wrong with almond??
This sweet cookie has a buttery soft shortbread base (that is lightly coconut flavored) and it is topped with royal icing made with coconut milk and toasted coconut.
They truly melt when you bite into them and the crunchy toasted coconut on top is perfect contrast to the soft cookie.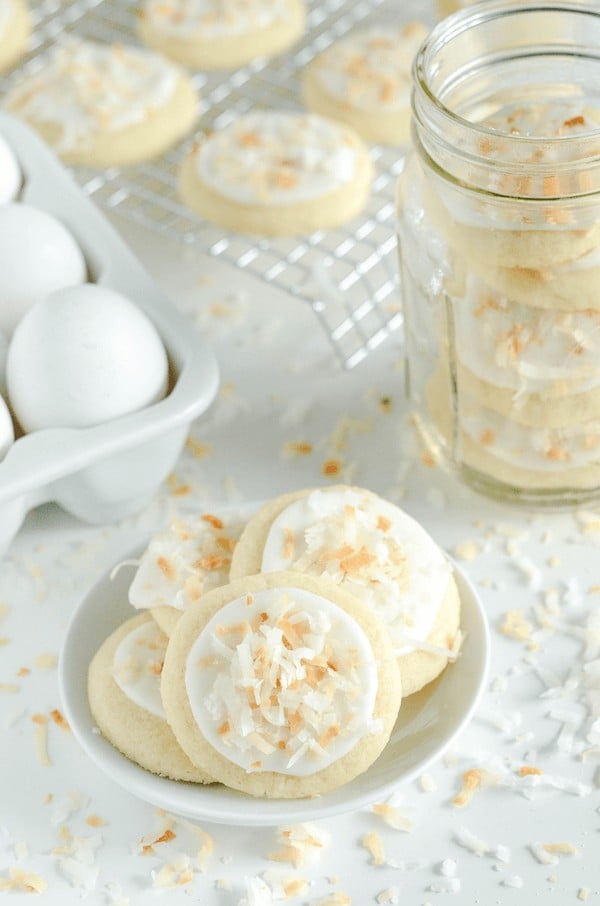 These Coconut Meltaway Cookies hold up great for a party and are easily made a few days ahead to save time.
Just store them in an airtight container, wrapped in wax paper, for up to 5 days. They will stay fresh and super soft if stored correctly.
Oh! And they take 30 minutes or less from start to finish to make.
If you are looking for a fun light tropical cookie — I promise the whole family is going to love these!
Head on over to Dixie Crystals for the RECIPE: Coconut Meltaway Cookies
This post may contain affiliate links. Read my disclosure policy.