Looking for a buttery coconut cookie? Look no further than these Coconut Whipped Shortbread Cookies. Unlike traditional shortbread cookies, these whipped shortbread cookies are lighter, softer, and have a dreamy tropical twist of coconut!
You can snack on one of these tropical delights by the pool, or bake a batch for the Christmas cookie exchange! This recipe is so incredible, I find myself coming up with reasons all year to whip it up. Whether it's Easter, Christmas, or even the Fourth of July, these coconut whipped treats will bring a big smile to everyone's face.
One of my favorite things about this recipe is how delectably buttery these cookies turn out. These whipped shortbread cookies are softer than traditional shortbreads and lightly sweetened with the perfect amount of coconut.
While I also love richer desserts, sometimes something sweet on the lighter side just hits the spot. These buttery whipped shortbread cookies do just that!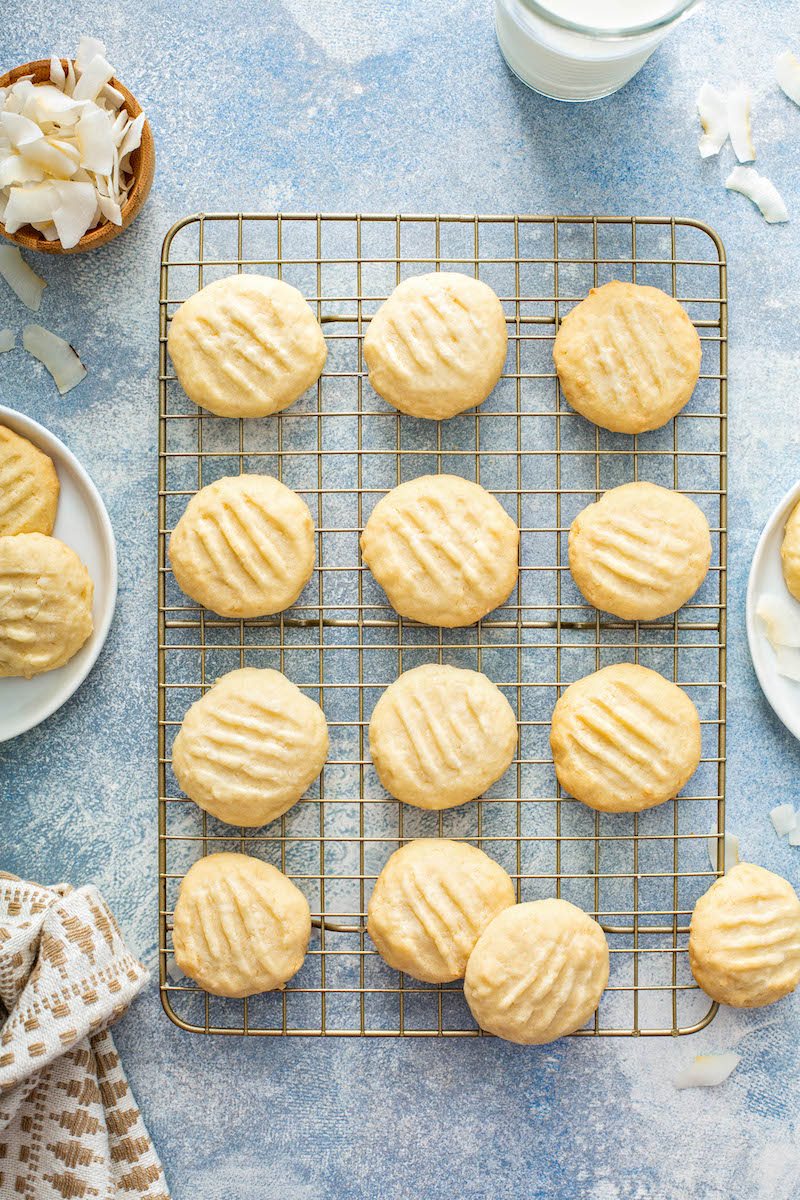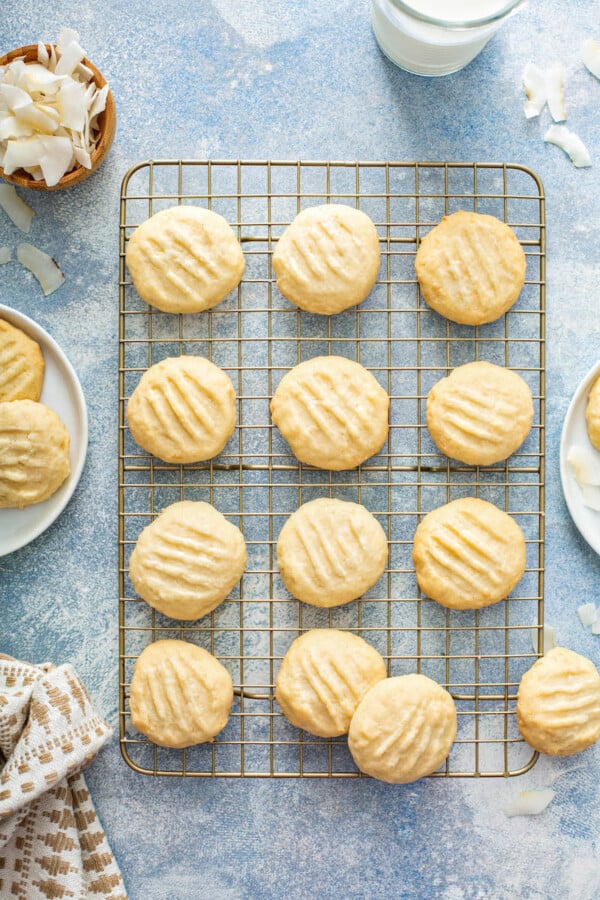 While both cookies are similar in ingredients, they differ in both look and taste.
Because of the ingredients used and their size, sugar cookies tend to have crispier edges and a softer center. However, they can also be made softer, too! It just depends which recipe you follow.
Made with more flour, shortbread cookies are a much denser dessert. They have a mouthwatering buttery taste and are a thicker cookie. Also, while sugar cookies are typically served with icing or sprinkles on top, shortbread cookies are traditionally more plain.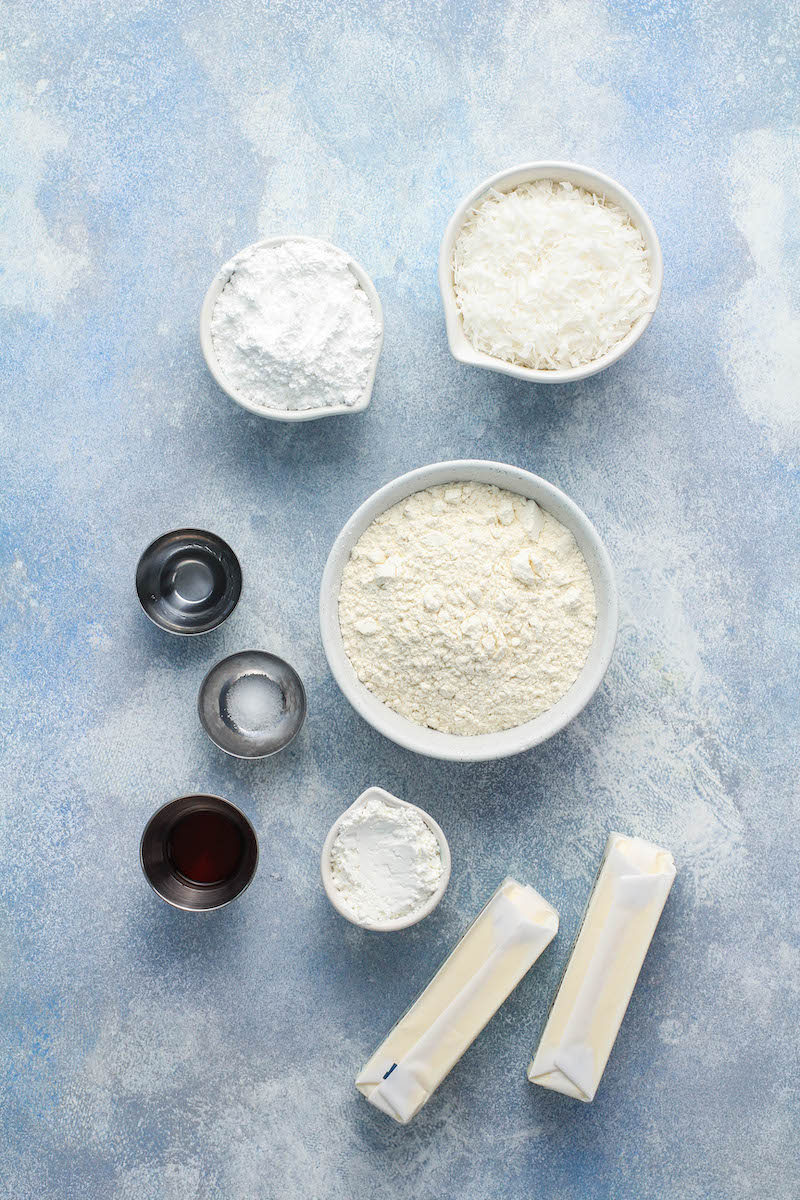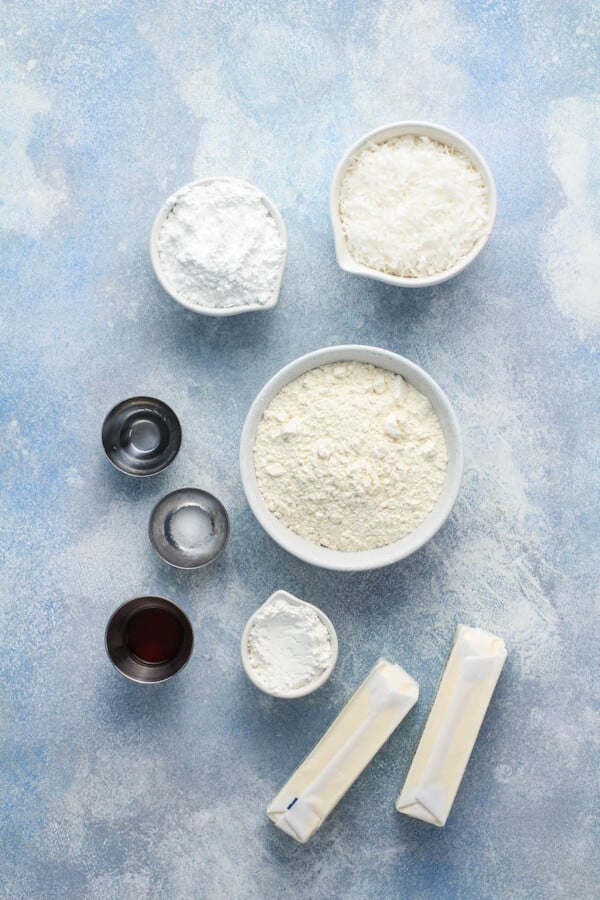 Ingredients Needed
You only need 8 simple ingredients to make your new favorite cookies!
Butter
Powdered Sugar
All Purpose Flour
Cornstarch
Salt
Vanilla Extract
Coconut Extract
Shredded Coconut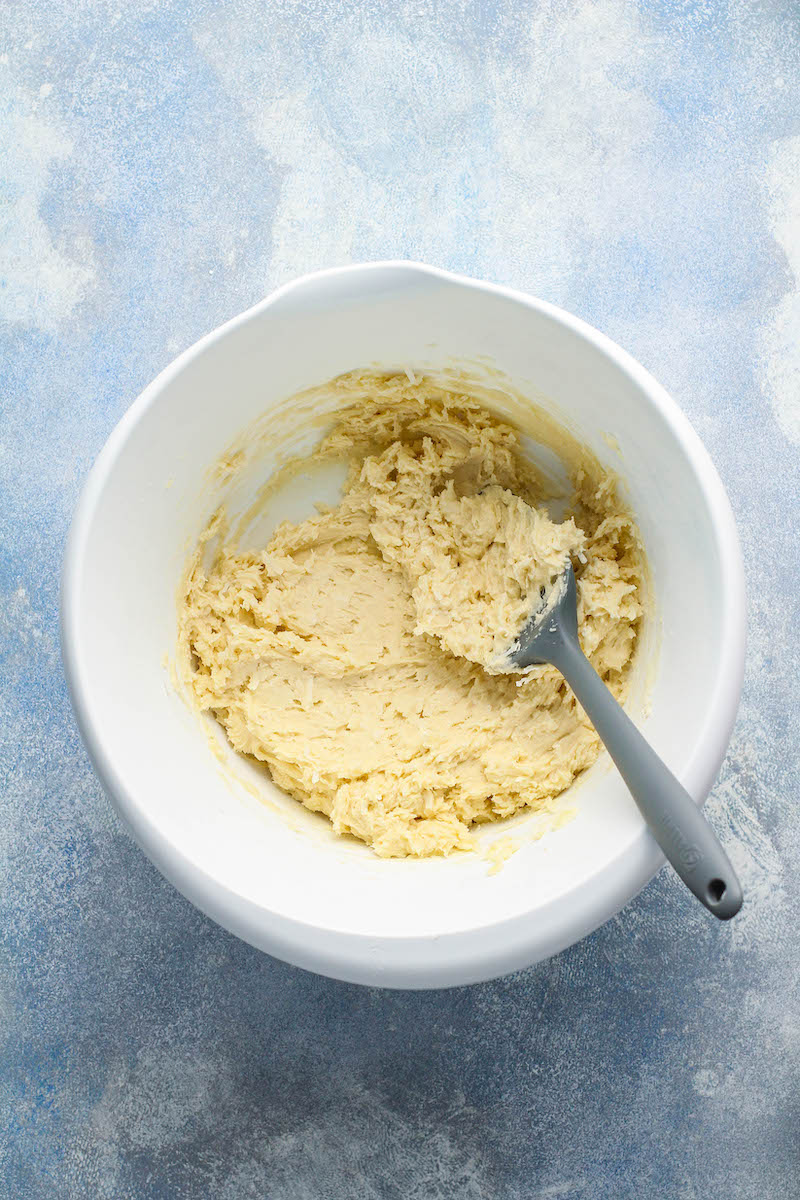 Preheat: Preheat your oven to 350 degrees. While that's heating up, line two cookie sheets with parchment paper or silicone baking mats. Set aside.
Mix: In a large bowl, beat the butter and powdered sugar for about 3 minutes, until the dough is light and airy.
Then, beat in flour, cornstarch, salt, vanilla extract and coconut extract until well combined. Once combined, fold in the shredded coconut. Your dough should be nice and soft!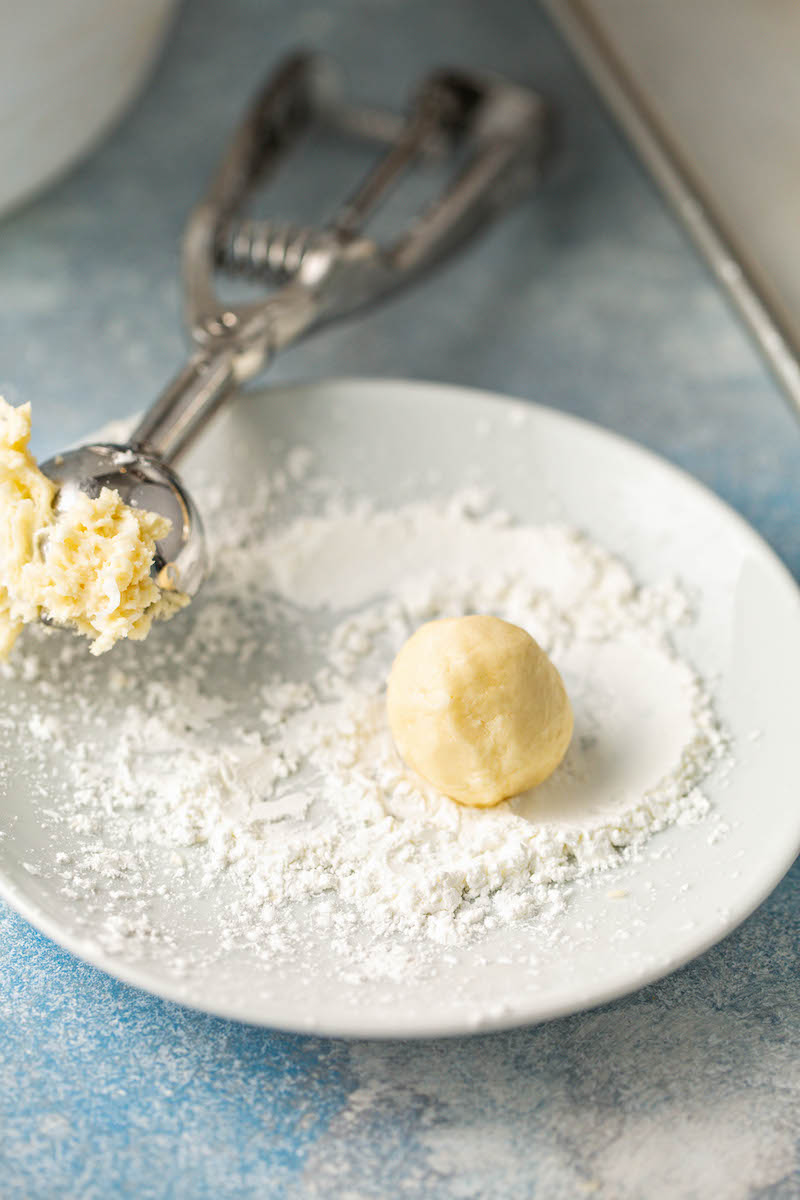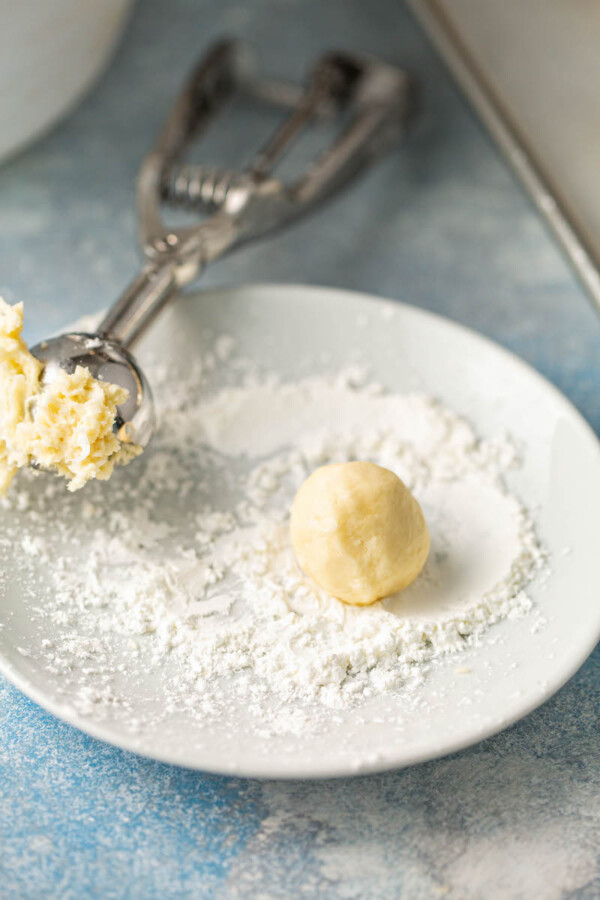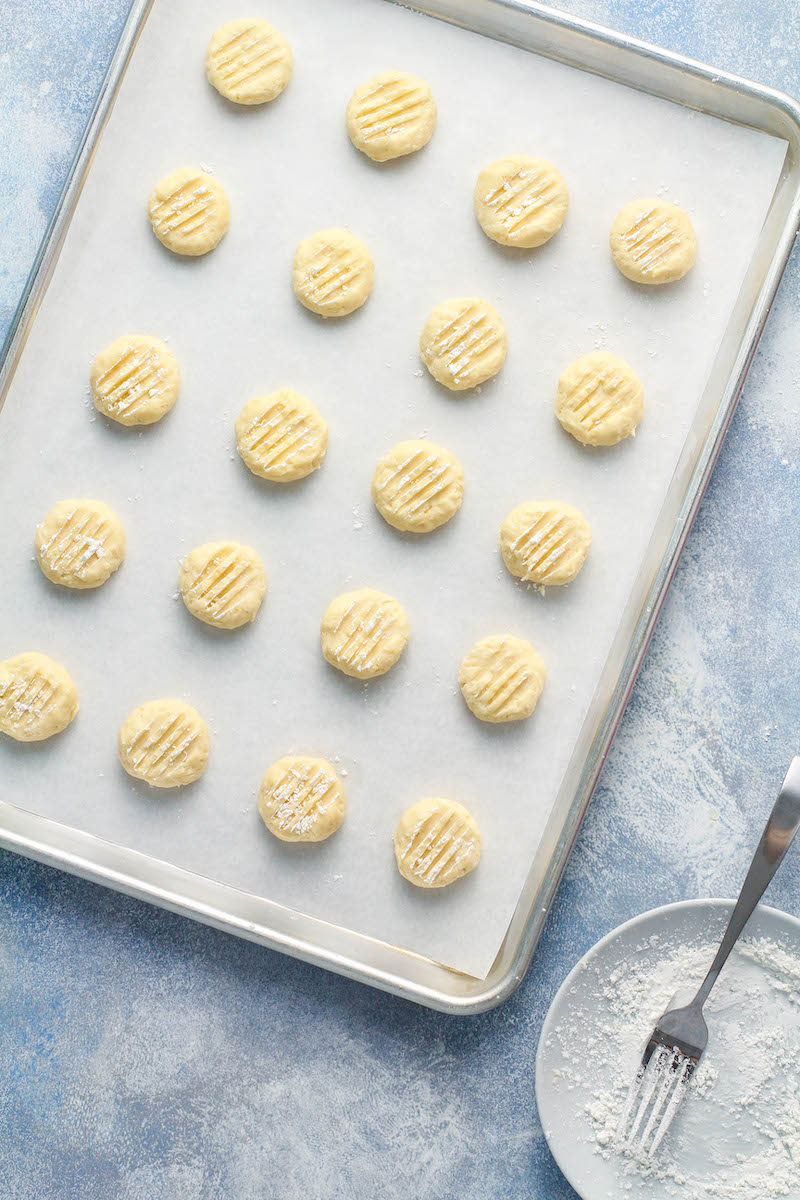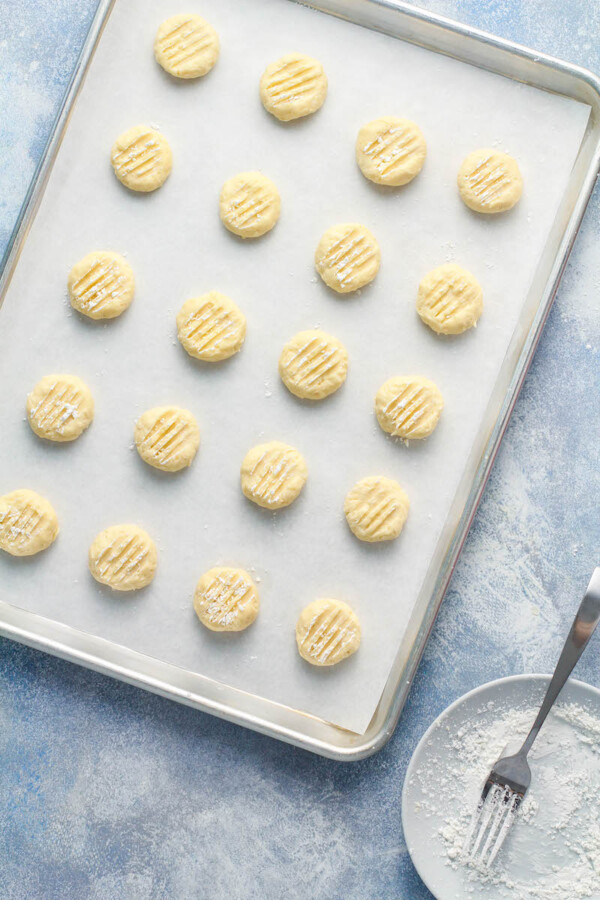 Roll: Start with dusting your hands with cornstarch, that way the dough doesn't stick to your skin. Then, form dough balls about 1 tablespoon in size and roll them into balls.
Flatten: Place the dough balls on the prepared baking sheets, leaving a little room for spreading.
These cookies won't spread too much as they bake, so I'd recommend just keeping them about an inch and a half to 2 inches apart. Then, flatten the cookies with a fork dusted with cornstarch (to prevent sticking.)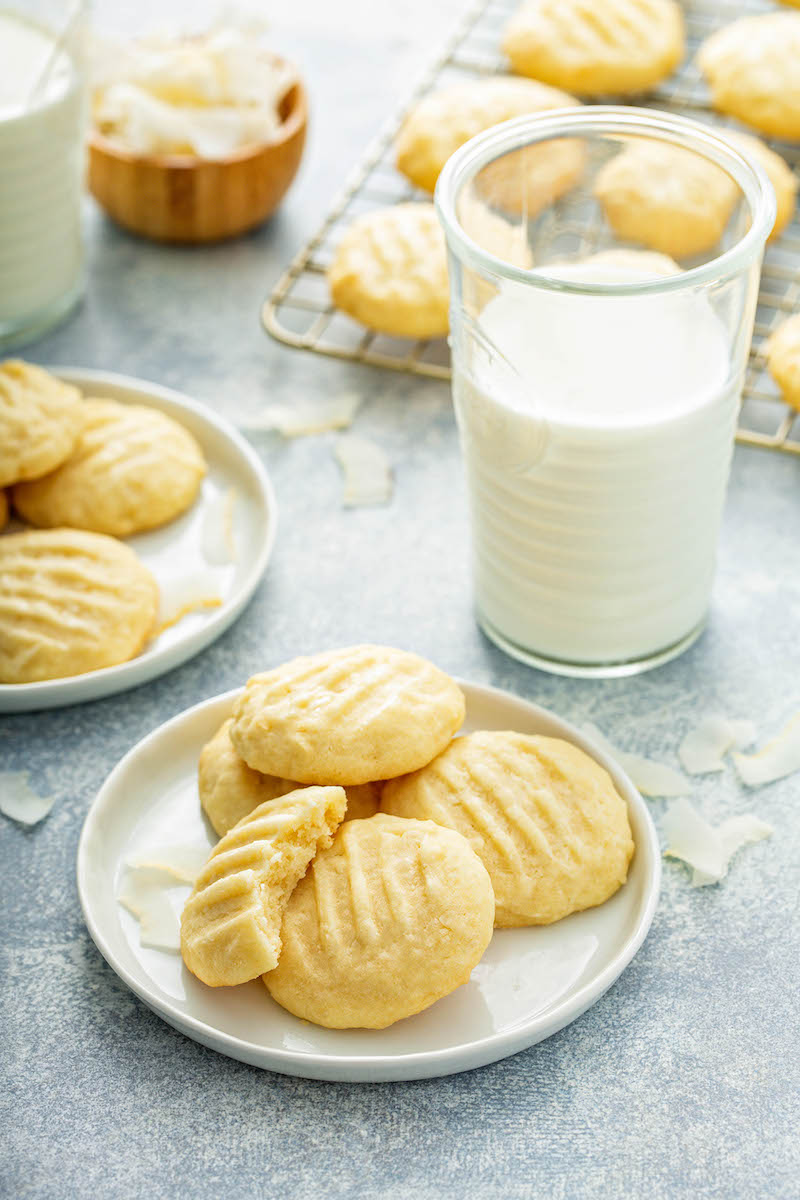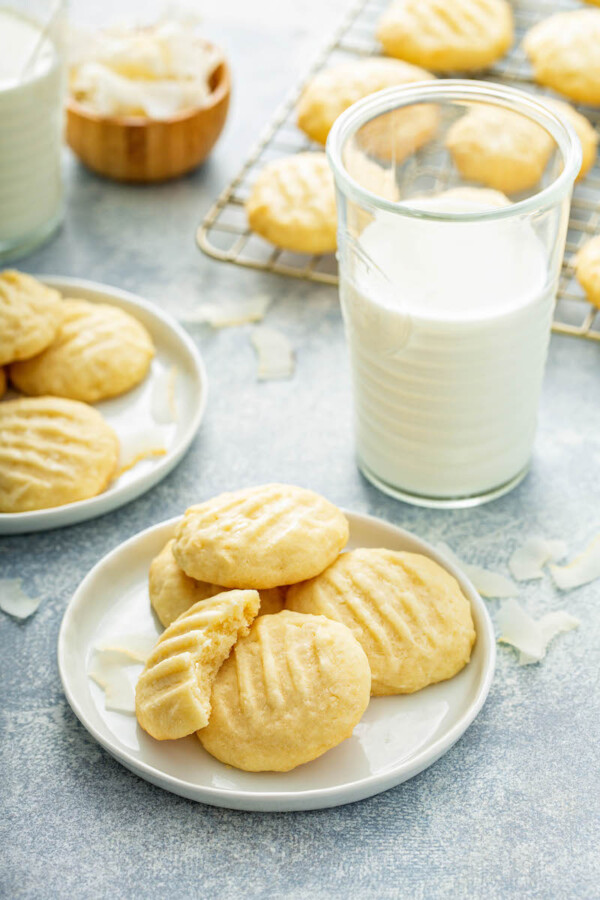 Bake: Bake the cookies for about 14-16 minutes, or until the tops look just set. The cookies will not brown, so be careful not to over bake!
Remove them from the oven and allow them to cool on a baking sheet for about 10 minutes. After that, move them to a cooling rack to finish cooling.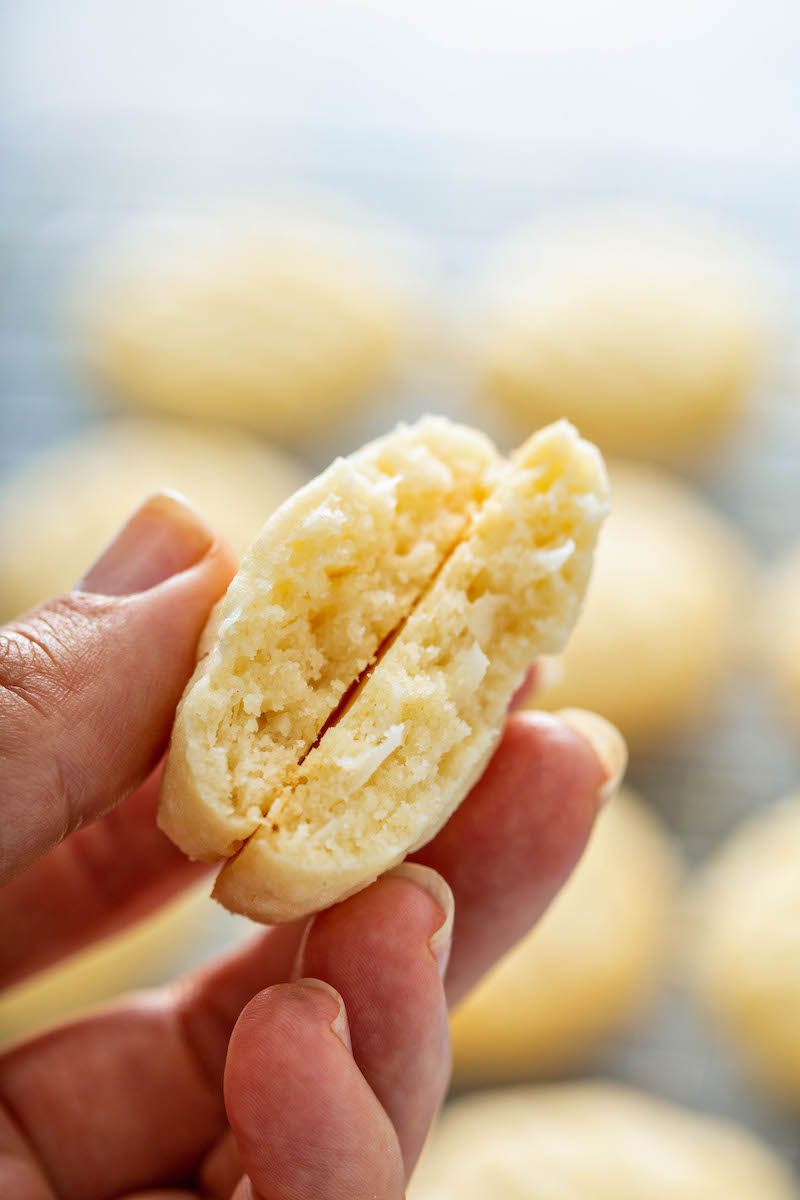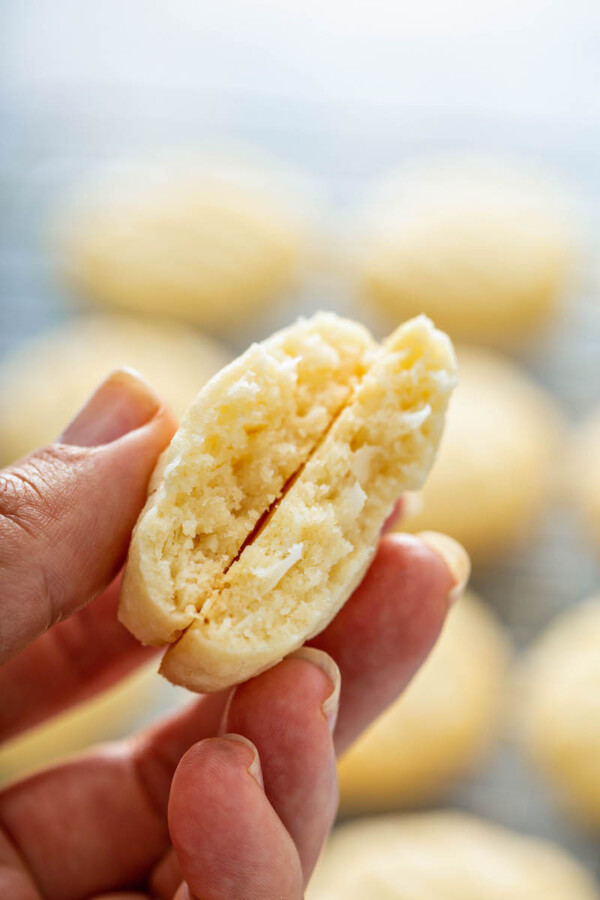 Once they're fully baked, you can store these delicious treats in an airtight container at room temperature for about a week. There's no need to refrigerate them!
If your life is anything like mine, then I recommend hiding them somewhere your kids can't sneak all of them.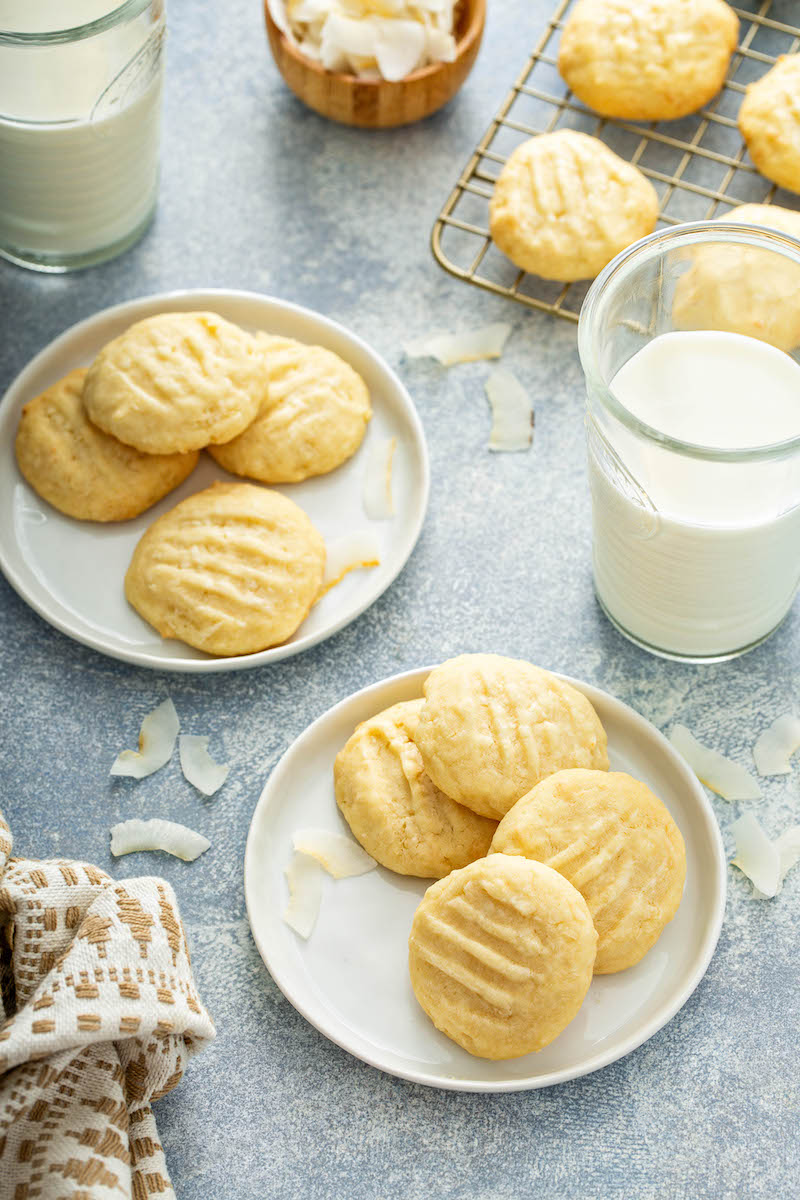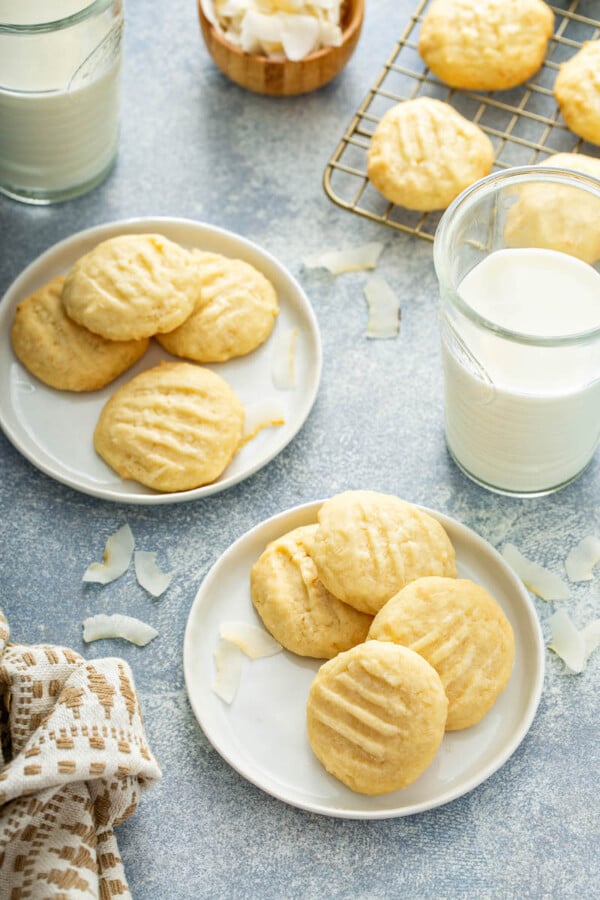 Once you try these coconut whipped shortbread cookies, you're going to fall quickly in love! Between the sweet coconut flavor and the lighter texture, they're downright addicting. I can guarantee you won't be able to have just one!
So next time you have a potluck, party or cookie exchange, consider making a batch of these bad boys. They're delicious all year round, and my friends and family just can't seem to get enough.
Looking for more shortbread cookie recipes? Check out these reader favorites:
Head on over to Dixie Crystals to get the full recipe I developed for them by clicking the recipe button below:
This post may contain affiliate links. Read my disclosure policy.