These Almond Shortbread Tea Cookies are soft, buttery cookies filled with almonds & tossed in powdered sugar. They're a delicious treat to enjoy with a hot cup of tea!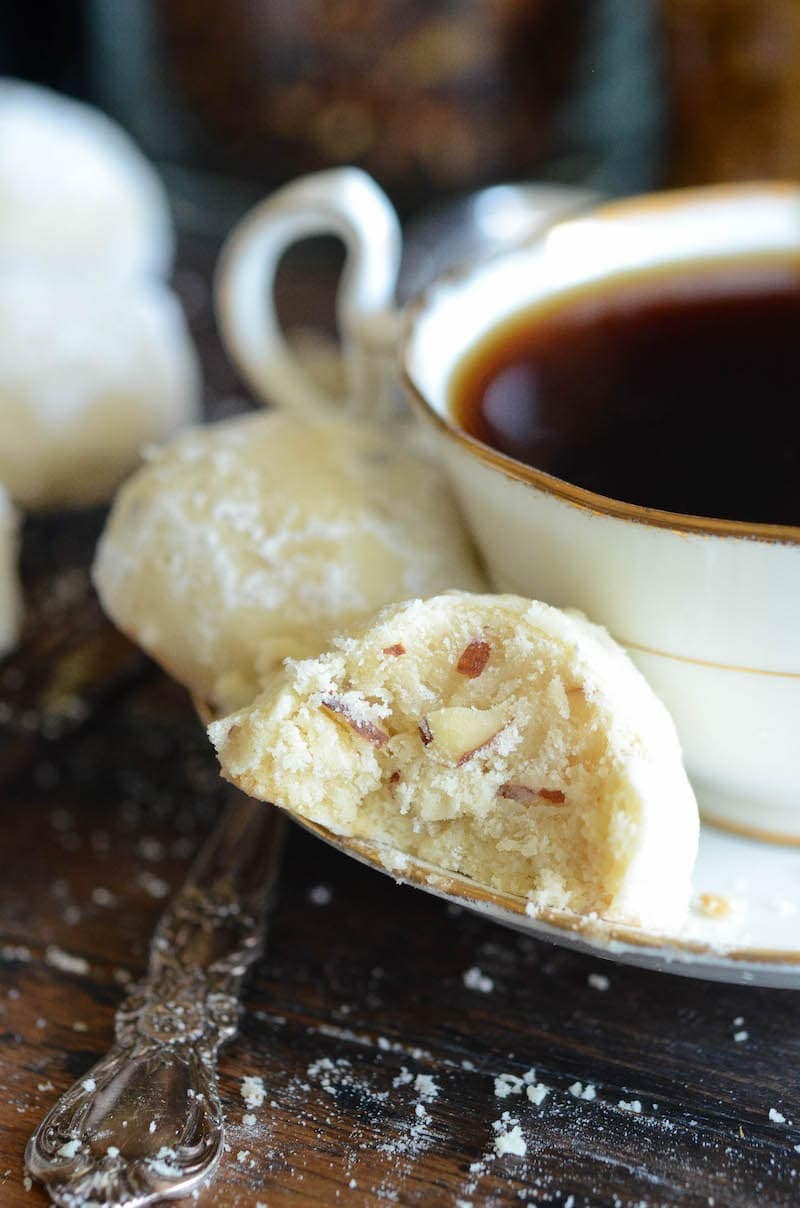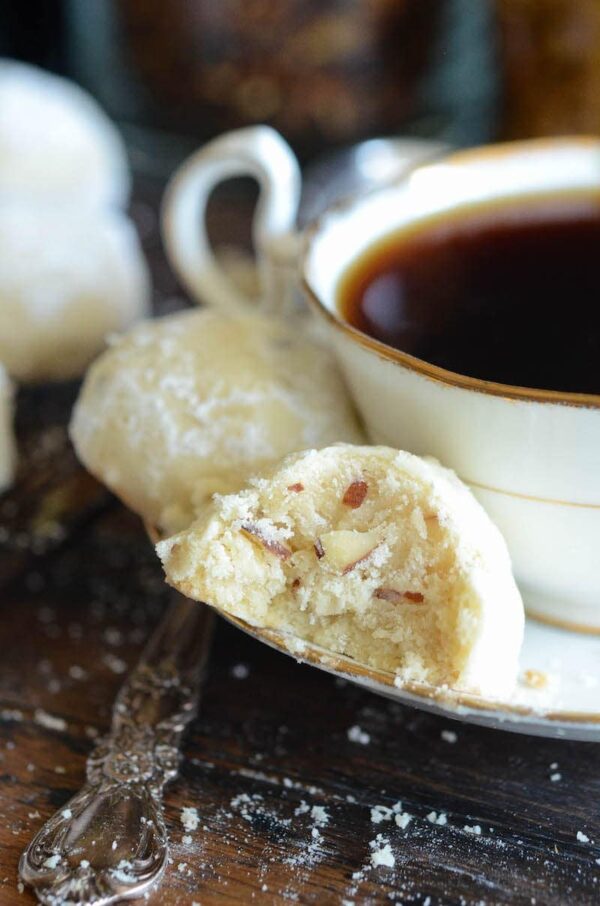 Almond Shortbread Tea Cookies
Y'all know my supreme love of everything almond flavored, so these Almond Shortbread Tea Cookies should come as no surprise.
I whipped up three different versions of this cookie and this recipe won by a long shot. Of course I still ate the rejects, but none turned out as soft or as flavorful as these.
The sweet outside, soft buttery shortbread inside and crunchy almond pieces combine to make one amazing little cookie!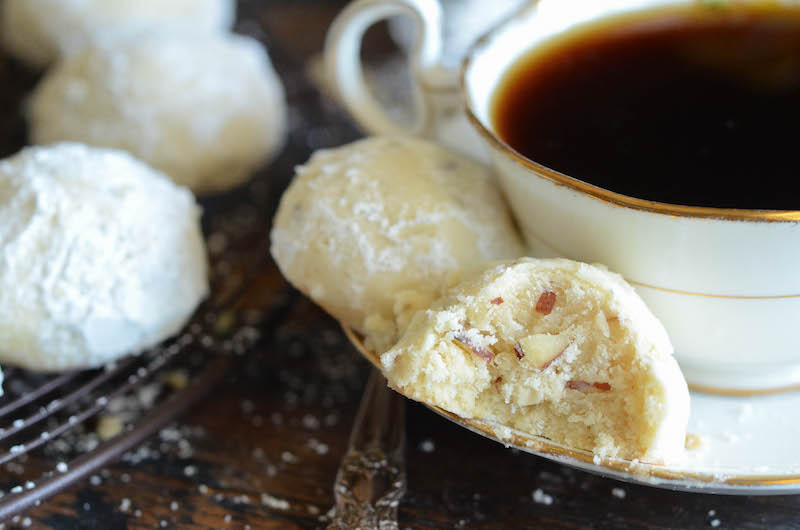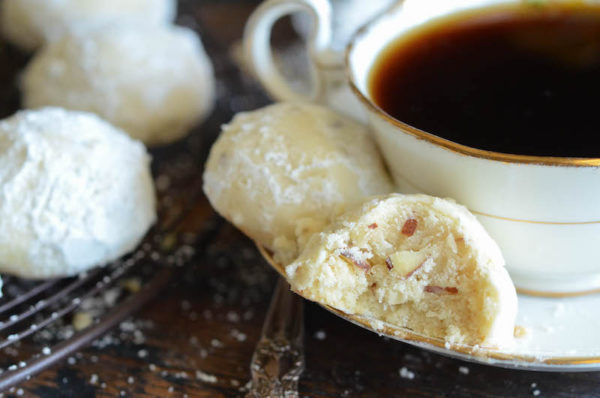 While I love everything almond flavored, I don't love to just eat almonds. I wish I did since they are such a healthy nut, but they just don't do it for me in their natural state.
But something about almonds and sugar being combined together — always with a splash of almond extract to boost the flavor — makes me fall in love.
Just like my absolute favorite 30 minute White Texas Almond Sheet Cake. I made it again this weekend and it was just as good as I remember. Bonus: it was the first dessert to disappear at the party!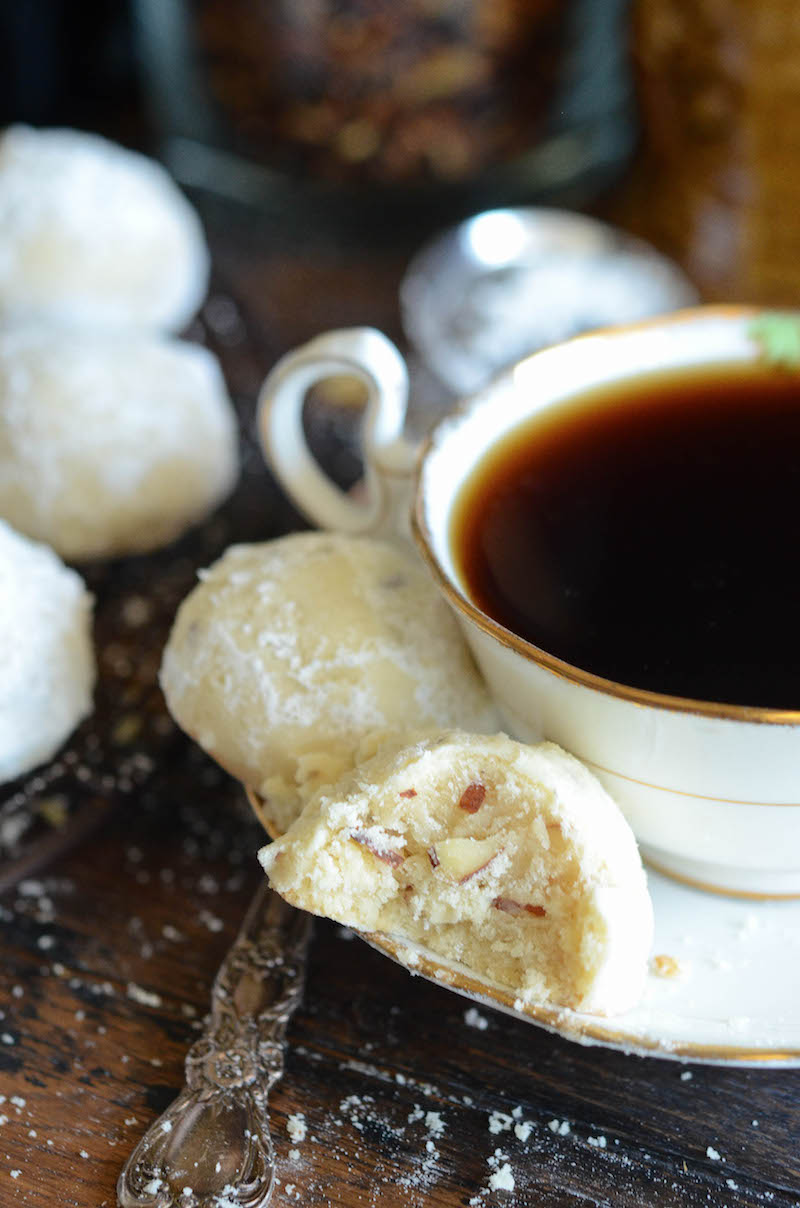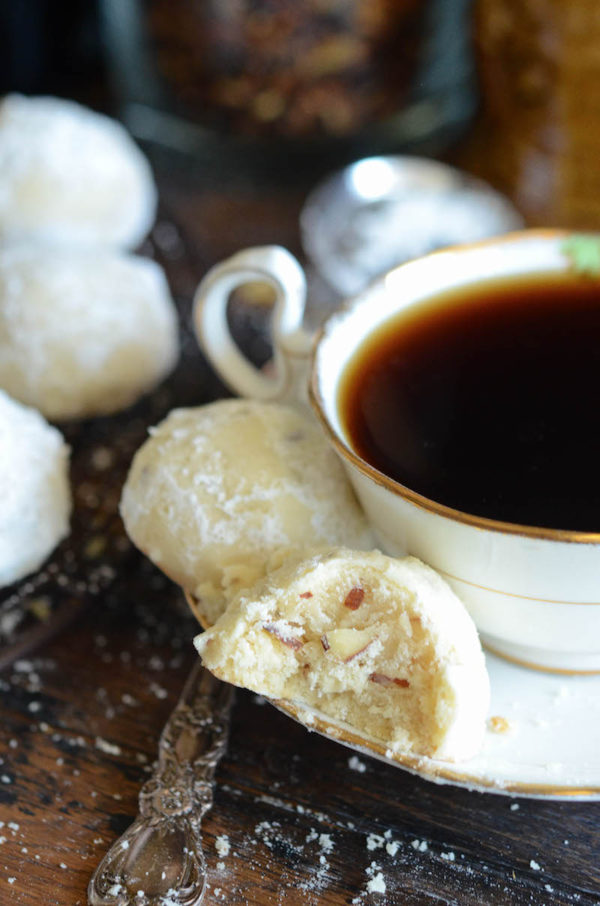 These almond cookies are super easy to make and only need a few ingredients that you probably already have on hand.
I used a traditional shortbread for the base of the cookie and added almond extract and chopped almonds. While still warm from the oven, I tossed them in powdered sugar.
I immediately inhaled two of them standing over the sink. Then made a cup of tea to have the next two with. Hey, what can I say, they are SO GOOD.
The Recipe
I made a video showing how easy these cookies are to whip up. Serve them with a hot cup of tea or coffee for the perfect pairing!
Head on over to Dixie Crystals for the full RECIPE: Almond Shortbread Tea Cookies
P.S. If you like almond desserts, make sure and check out my two other favorites and most popular almond recipes: Almond Meltaway Cookies and Almond Amaretto Pound Cake!


This post may contain affiliate links. Read my disclosure policy.