Malted Shortbread Cookies: malted milk powder is added to a classic buttery shortbread cookie that is baked till golden and then dipped in dark chocolate!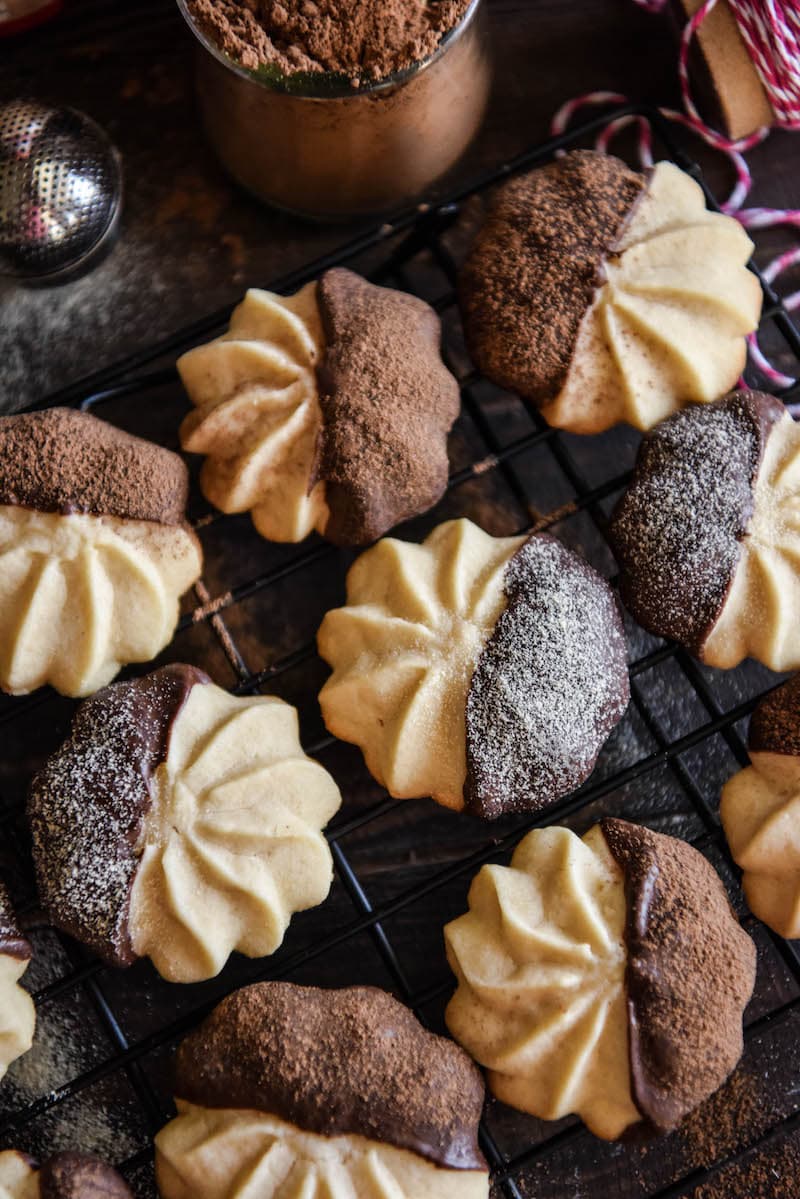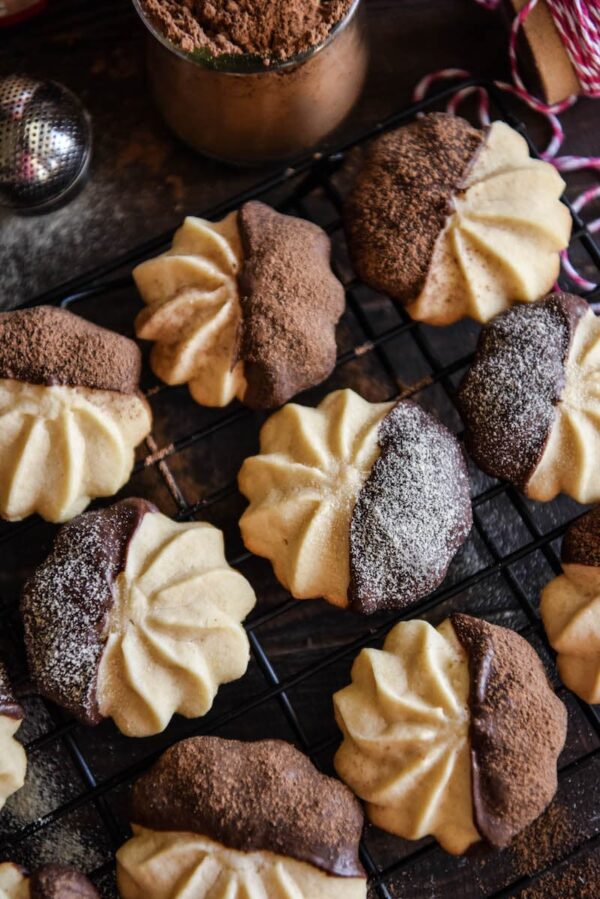 These Malted Shortbread Cookies remind me of one of my favorite candies – whoppers!
The main flavor ingredient inside of a whopper is the malted milk center and then it is dipped in milk chocolate.
These cookies have the same idea: a malted milk shortbread cookie that is dipped in dark chocolate!
You can use milk chocolate so it is more like a whopper flavor, but I prefer semi-sweet chocolate for dipping.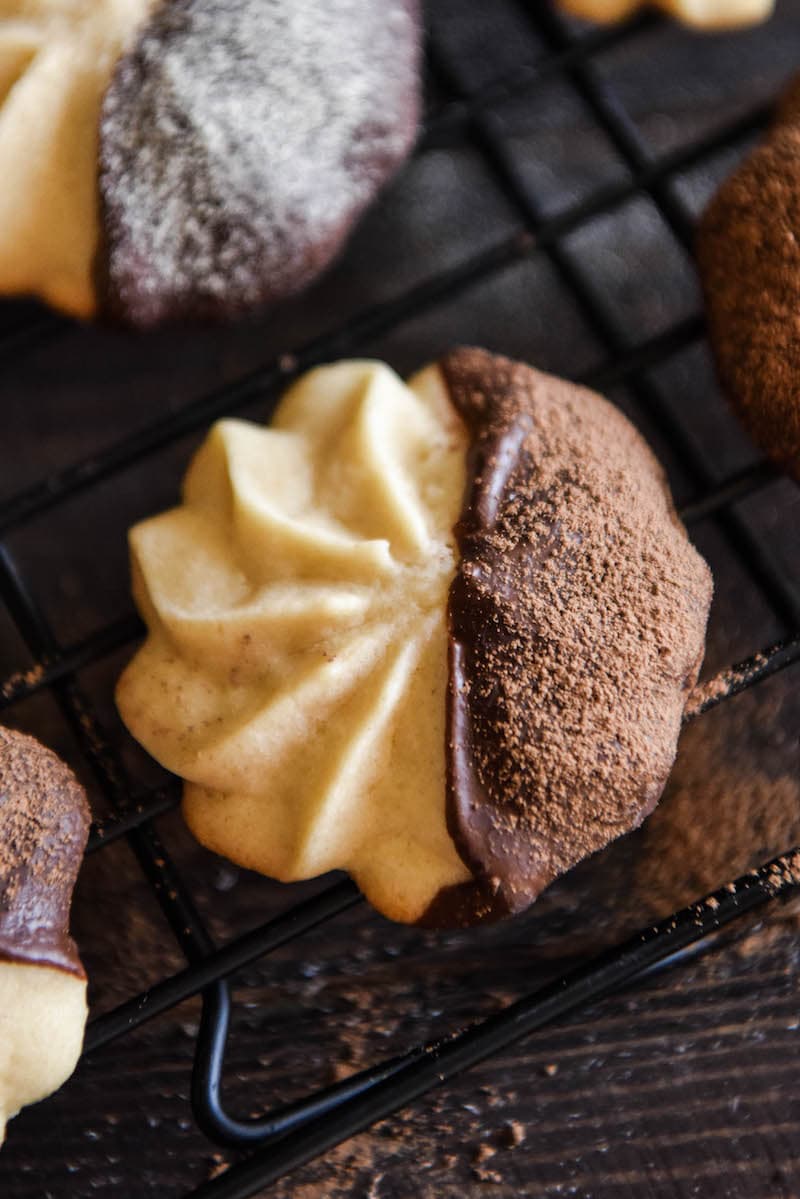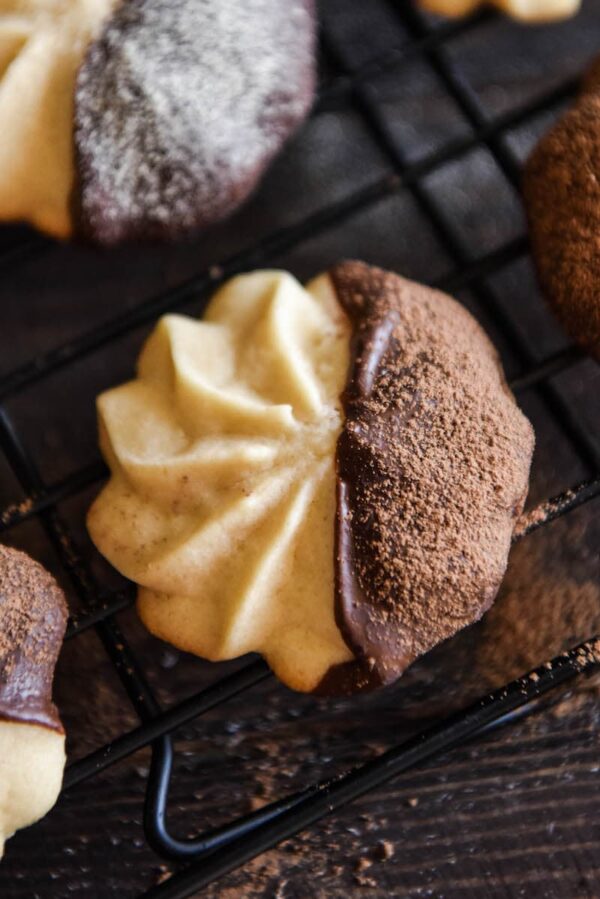 I dusted half of my cookies with cocoa powder and malted milk on the other half.
It is totally optional, but I think it makes them look extra fancy.
Make sure and wait for your chocolate to harden completely or the chocolate will dissolve the cocoa powder/malted milk.
When I delivered these cookies to the neighbors, they were all impressed by how fancy they looked!
These would make the perfect addition to a holiday cookie exchange.
Besides looking adorable, they are also super tasty and they store great for up to 5 days.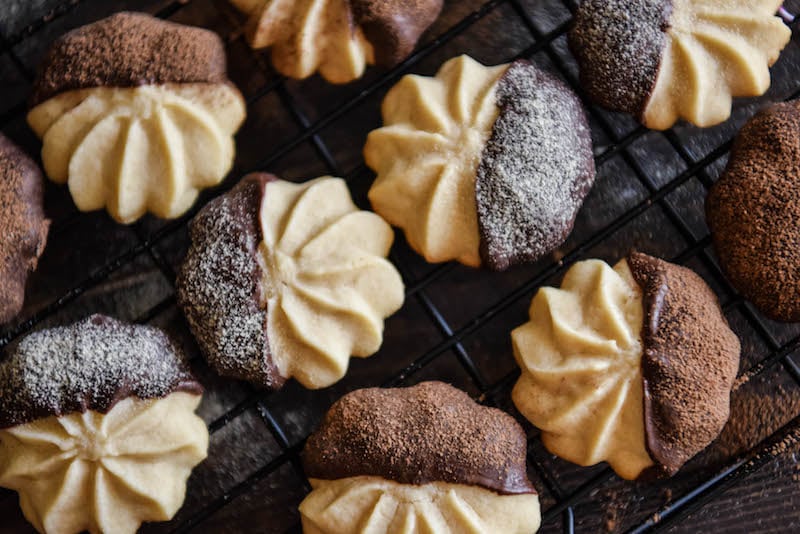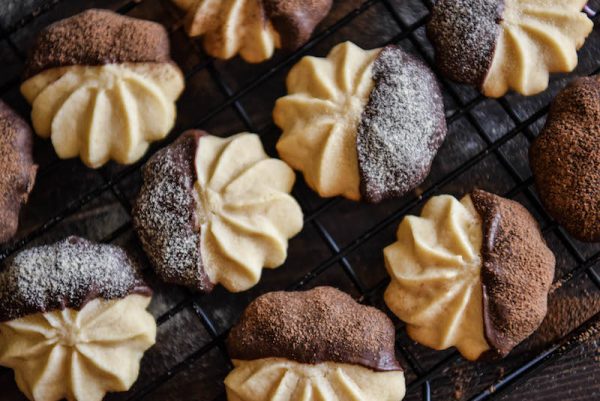 I wrangled the girls into helping me make these Malted Shortbread Cookies thinking it would be a good idea for us to do together.
Bad idea. Very bad idea.
The cookie dough went fine, but pipping the cookies meant Ellie wanted to help squeeze the bag and half of it ended up on the floor and then she slipped in it.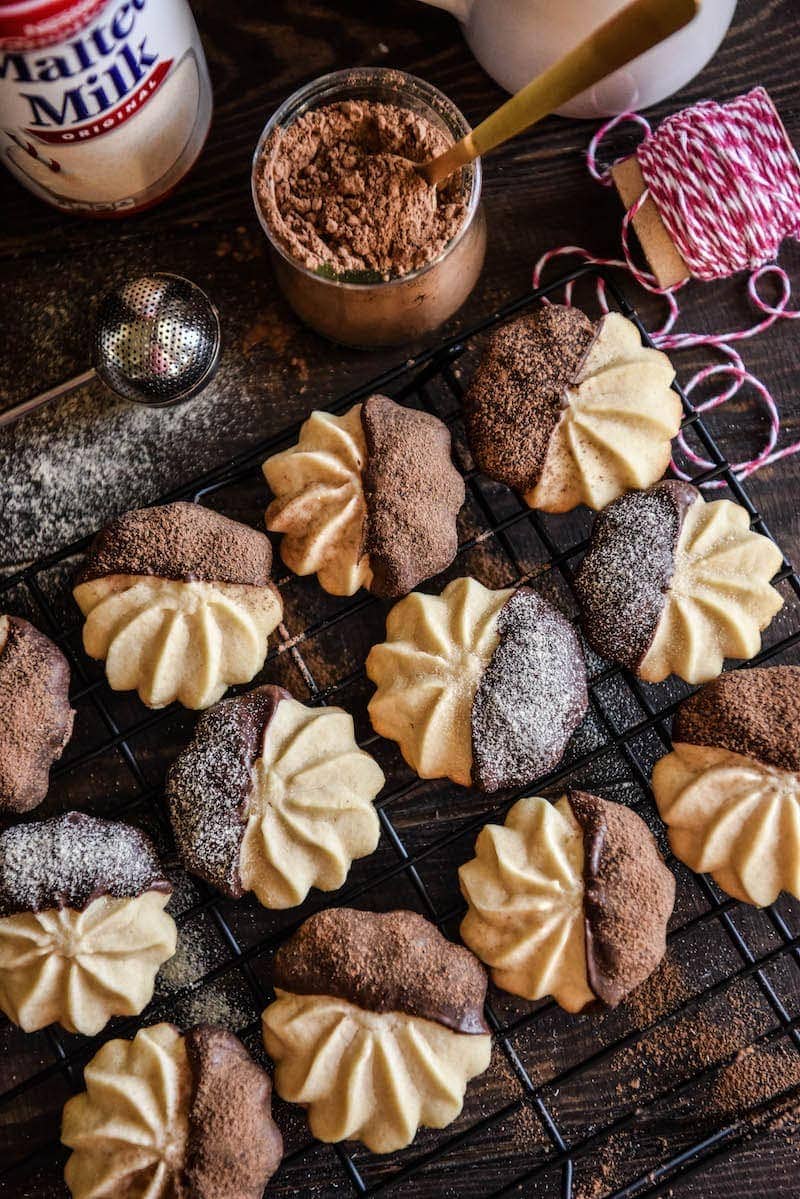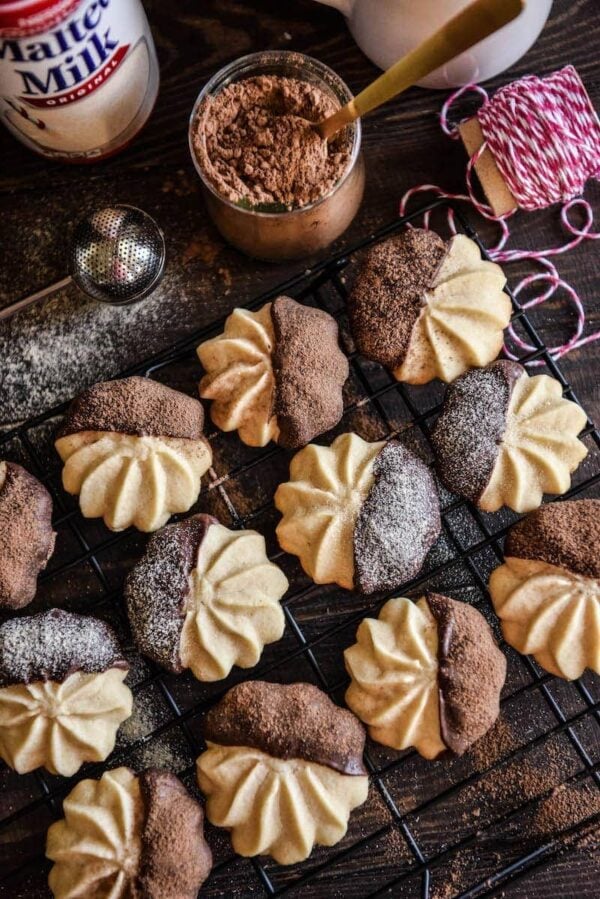 Then Lyla got involved with the chocolate dipping. One cookie was kind of dipped…and then suddenly her entire arm was dipped a second later.
Then she was off to the couch laughing manically at me.
So what I'm saying is, if you have twin 3 year olds, make these cookies after they are in bed. 😂
Head on over to Dixie Crystals for the full recipe!
RECIPE: Malted Shortbread Cookies
SaveSave
This post may contain affiliate links. Read my disclosure policy.