These Chocolate Chunk Cookies are thick, buttery, loaded with chocolate chunks and topped with a sprinkle of sea salt to create your new favorite cookie recipe!
Chocolate Chunk Cookies are essentially the best Chocolate Chip Cookies. No really, they are!
You take the base of an amazing chocolate chip cookie, but instead of little chocolate chips you add massive hunks of chocolate.
How could that not be better? Just look at all those melted chocolate chunks in that cookie.
And to really raise these Chocolate Chunk Cookies to the next level, I generously sprinkle on some flaky sea salt.
Adding sea salt on top of a classic chocolate chip cookies deepens and brings out the chocolate flavor, but also helps to keep the sweetness in check.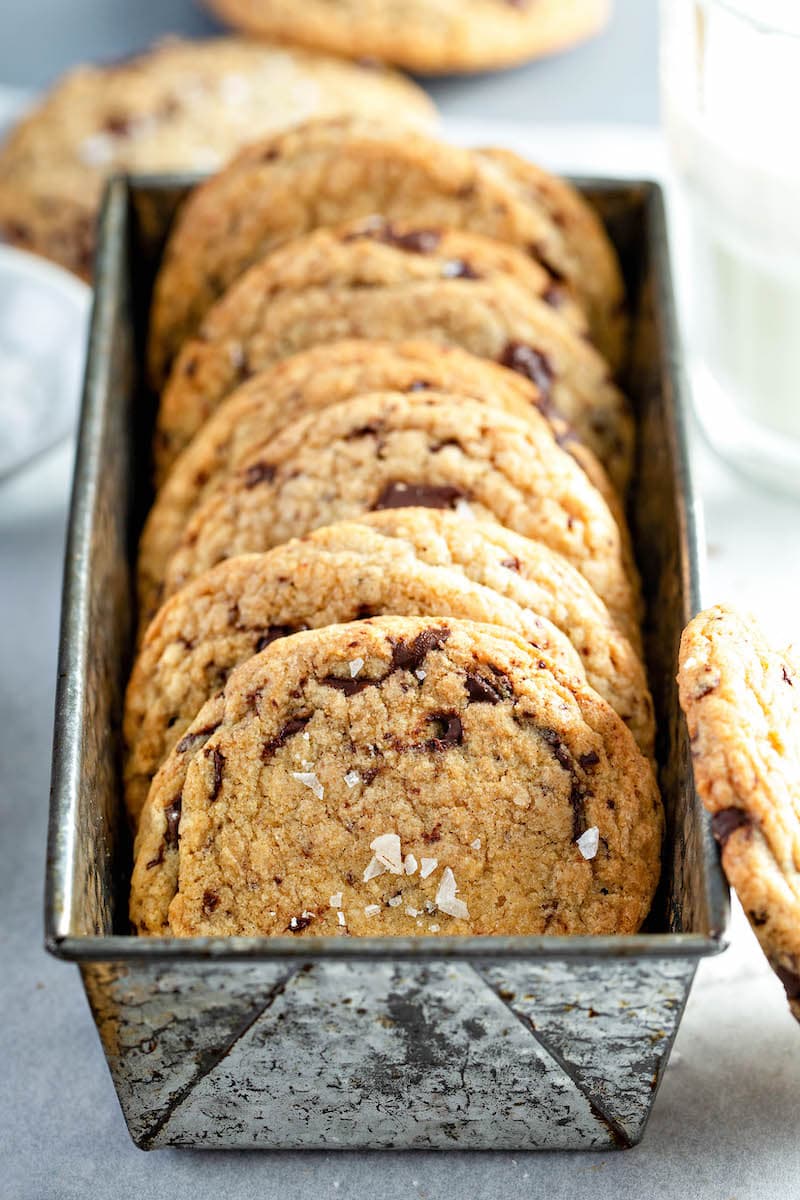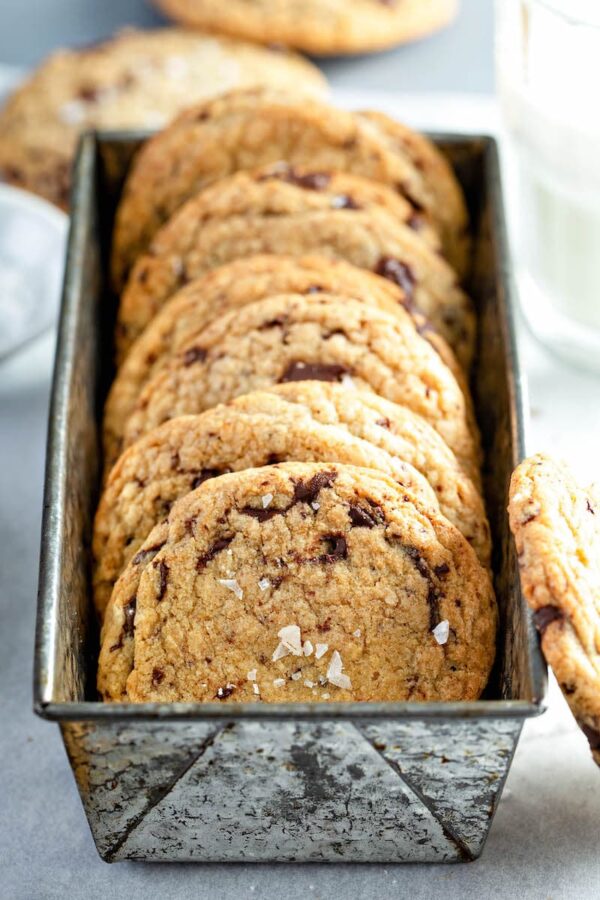 One Pound of Chocolate
These Chocolate Chunk Cookies use one whole pound of a rich chocolate bar.
While I am normally a milk chocolate girl, in chocolate chip cookies I like to use semi sweet chocolate.
However, you can use semi sweet, extra dark, milk chocolate or even a mixture in this recipe!
Just whatever you do, chop it up roughly so you have nice sized chunks spread throughout your cookies.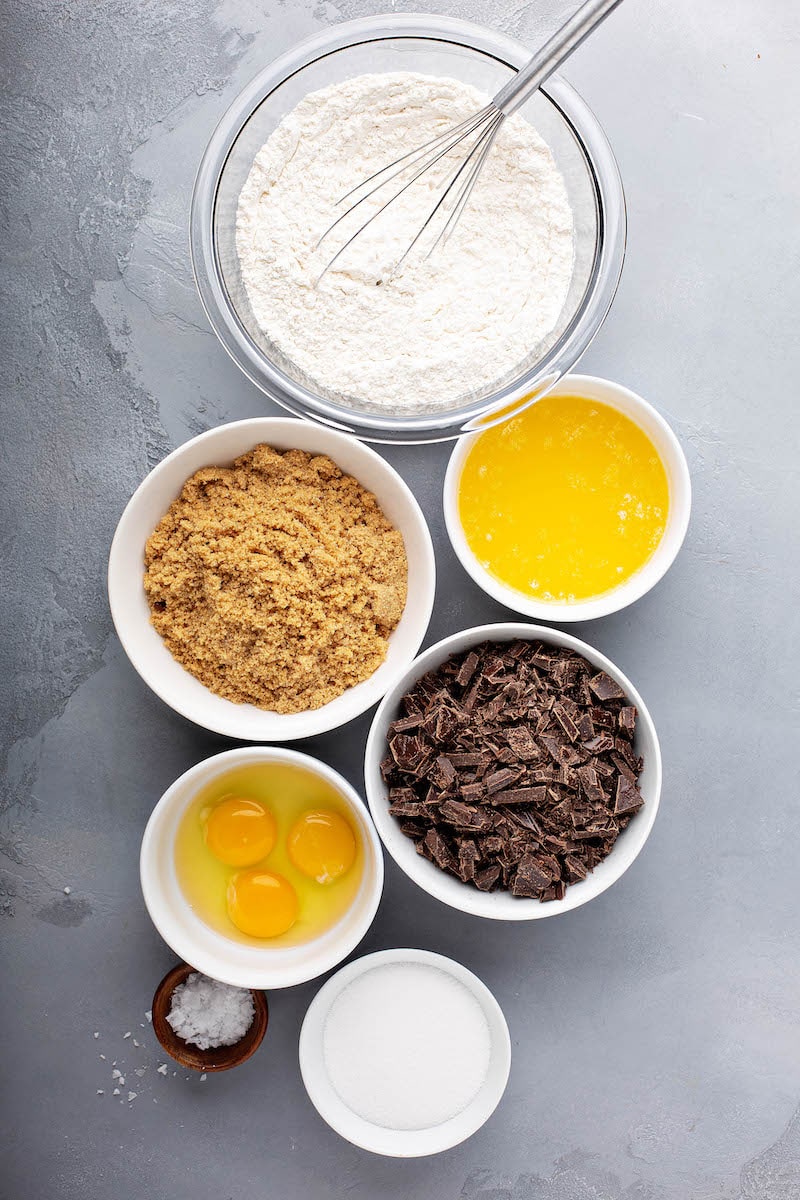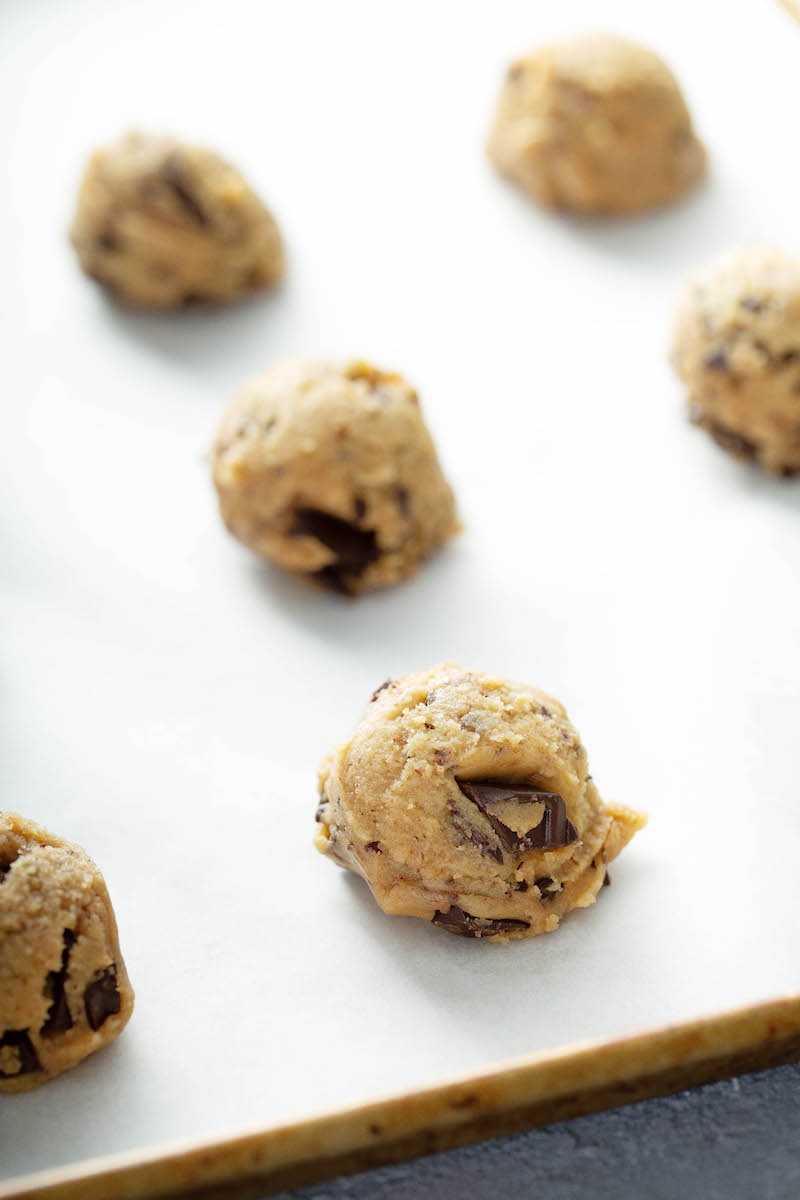 Don't skip that extra egg yolk in the recipe for these cookies. It's important!
Heck, add an extra egg yolk to your favorite chocolate chip cookies recipe and tell me what it does! I'll be here waiting!
Just kidding, but in all seriousness, adding an extra egg yolk to cookie recipes like this is an awesome tip.
Egg yolks are where all the fat and richness in an egg comes from.
The fat content from an added egg yolk can increase richness, tenderness and moistness to your cookies.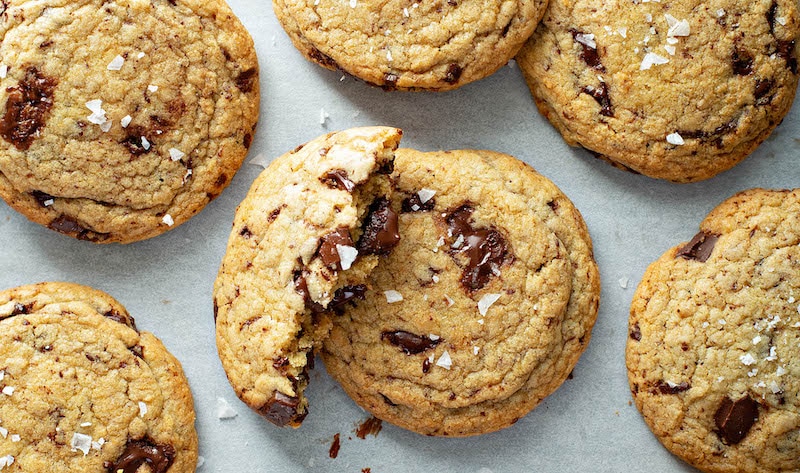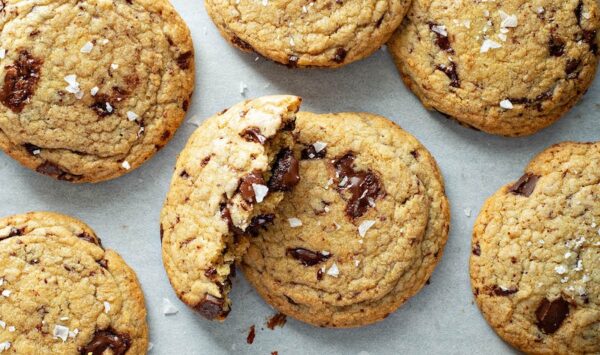 Melt that butter!
Like most of the recipes around here, I like to keep it super easy when I can. That way we can have cookies everyday! ;-)
So for these Chocolate Chunk Cookies, we use melted butter in the dough.
That way you don't have to wait around for butter to get to room temperature or play the game of trying to soften it quickly.
Anytime you want these cookies, just melt that butter and you will have a warm cookie and a glass of milk in about 20 minutes.
Or if you are feeling extra crazy, brown the butter and then let it cool. It will give the cookies an added layer of depth and a slightly nutty flavor!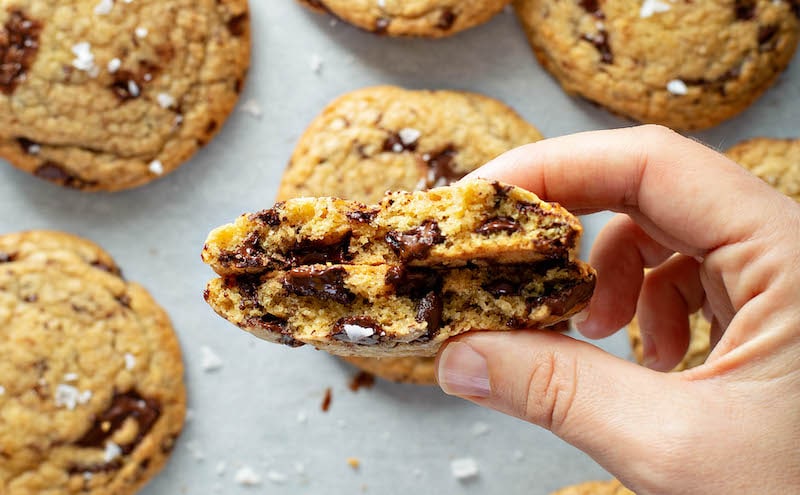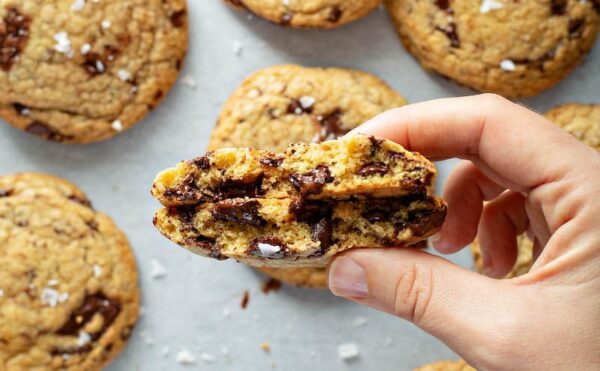 Make sure and catch the video for these Chocolate Chunk Cookies to see how simple the recipe is to make.
But don't worry, while the recipe may be simple, they do not taste simple.
The buttery tender cookies are filled with big rich chocolate chunks and topped with flaky sea salt. (affiliate link)
The flaky sea salt on top deepens and brings out the chocolate flavor and keeps the sweetness in check.
Head on over to Dixie Crystals for the full recipe that I developed for them.
RECIPE: Chocolate Chunk Cookies
This post may contain affiliate links. Read my disclosure policy.