If you follow along on Facebook, you have been seeing all my #CookiesForChristmas posts.
There are just so many amazing cookie recipes out there and I want to make them all of my cookie exchanges.
I don't know how I am going to whittle down the list to just one cookie!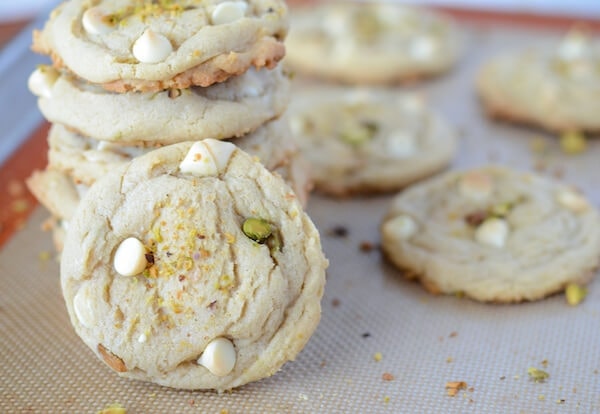 After finally figuring out the perfect recipe for White Chocolate Macadamia Nut Cookies, I have been wanting to explore more white chocolate/nut combos.
I tried white chocolate and pecan cookies…and well there is a good reason pecans are usually only paired with dark or milk chocolate.
Then I tried my second favorite nut – Pistachios! These little babies were surprising hits and everyone was begging for the recipe.
Lucky for them (and me and you), it's a super easy classic cookie recipe. Got 30 minutes? You can have fresh baked cookies. :-)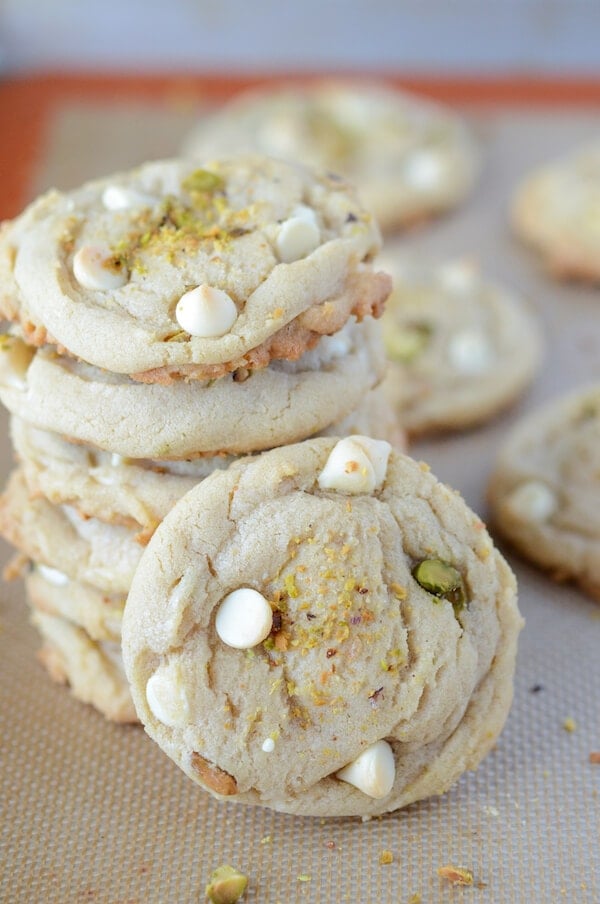 These soft cookies are filled with bites of sweet white chocolate and crunchy pistachios.
Head on over to Dixie Crystals to check out the recipe for White Chocolate Pistachio Cookies!
This post may contain affiliate links. Read my disclosure policy.