These soft and chewy Strawberry Chocolate Chip Cookies come together with only 5 ingredients thanks to strawberry cake mix! Like a chocolate covered strawberry, but in cookie form!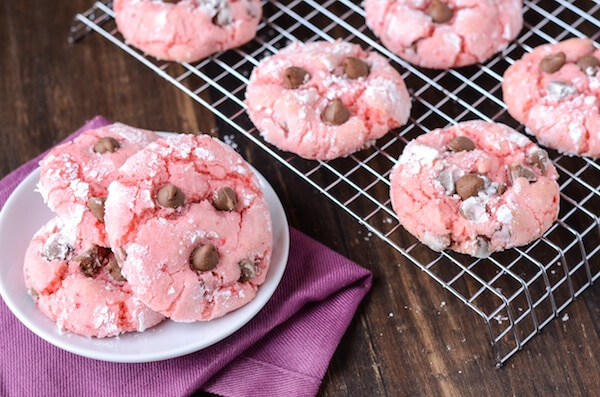 Things have been absolutely NUTS at our house this week. Jorge had to travel to Denver for work.
Then we closed on our new home (which I can't wait to show pictures of next week after we actually move in!!).
Today we moved my entire kitchen in one afternoon…and tomorrow morning I take off for a 5 day trip to visit family.
There is so much going on I can't even remember my own name anymore.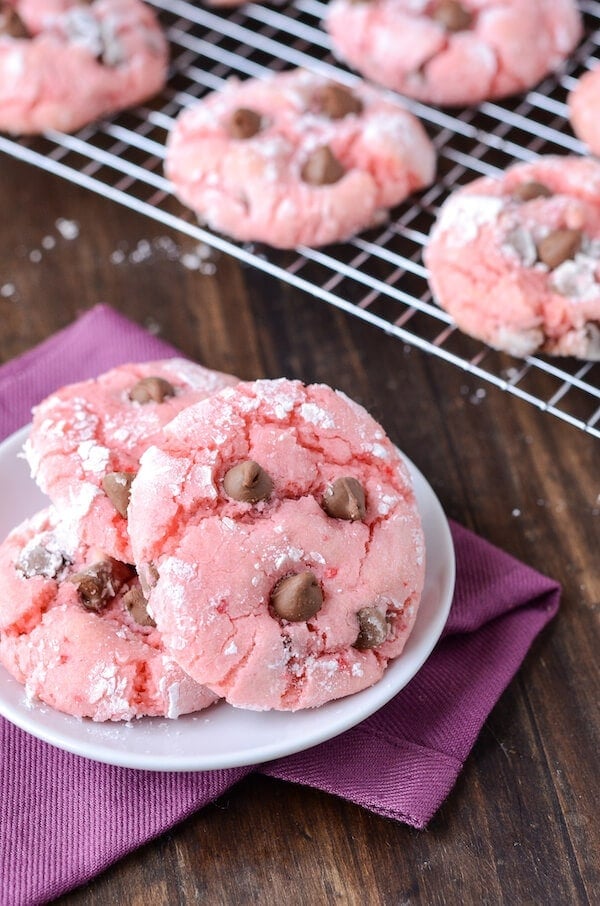 Somehow the babies didn't think I was busy enough and had me craving cookies and chocolate covered strawberries.
In an effort to save time, I decided to combine the two into a cookie!
I think I succeeded, since the first thing my Mom mentioned was how they reminded her of a chocolate covered strawberry. ;-)
Head on over to Dixie Cyrstals to check out this recipe I developed for these Strawberry Chocolate Chip Cookies!
This post may contain affiliate links. Read my disclosure policy.