These Orange Whipped Shortbread Cookies are crumbly, buttery, melt in your mouth shortbread cookies with a surprise lightness from added orange zest! They're not only perfect for the holidays, but they're a great cookie to have on hand all year long.
The bright citrus flavor combined with the buttery shortbread and the way that these cookies just melt in your mouth is pure perfection. While I tell my brain to just eat one, my hands tend to have a mind of their own and always grab for one more.
Since these whipped shortbread cookies are easy enough to whip up, I have no problem making a batch of these to leave on the counter for a quick and sweet snack during the week. We switch it up with different extracts or citrus zests, but the overall recipe stays the same.
If you are an orange dessert fan, make sure to check out these other reader favorites: Southern Orange Coconut Cake, Cranberry Orange Bread and this chocolate orange Cannoli Dip!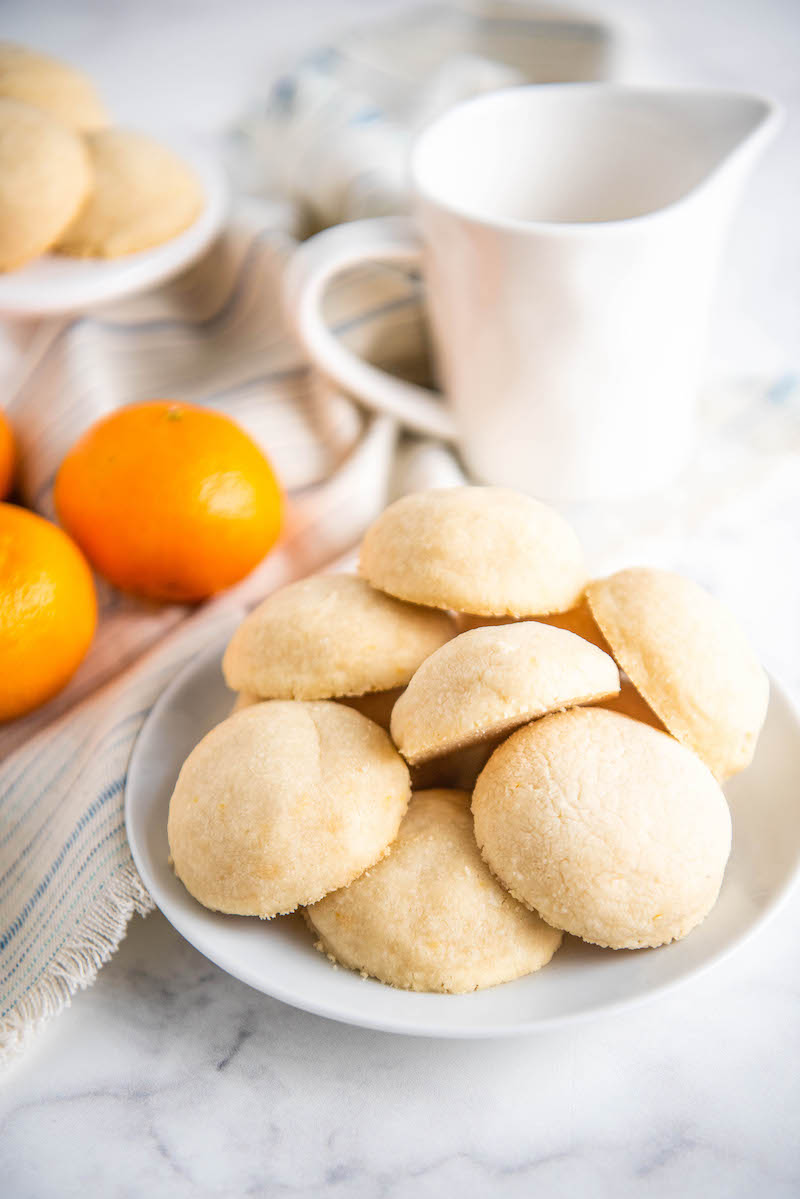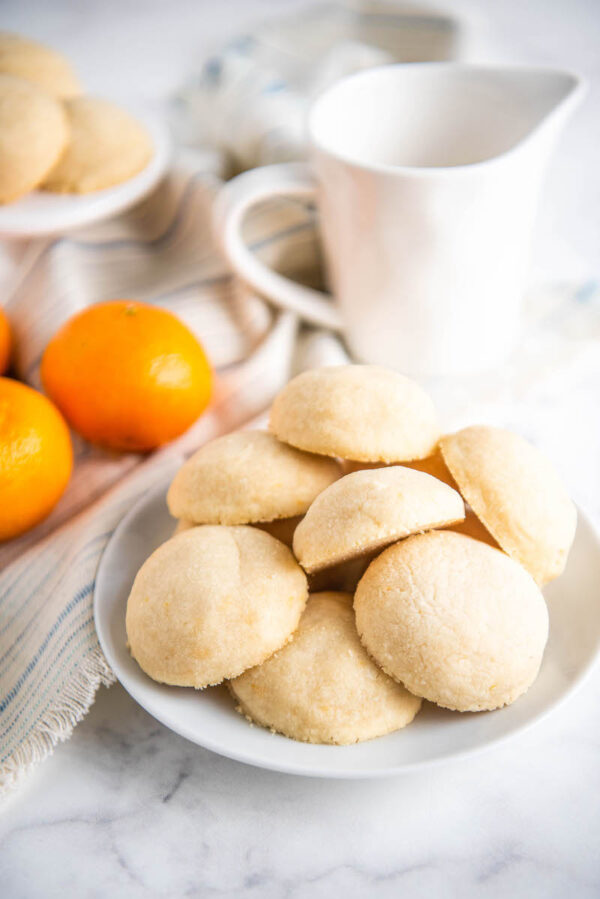 Why do they call it shortbread?
Shortbread cookies got their name because of their crumbly texture from the high fat content from the butter. The word crumbly is actually derived from an old meaning of the word "short,". So thus, shortbread was named "short" bread because it was crumbly!
Sugar cookies not only look different than shortbread cookies (they're typically larger in size and flatter) but they also have a different texture. Sugar cookies are going to be crispier when cooked and this can be partly because of the ingredients used and partly because of the size.
Sugar cookies can also be made soft and chewy, like my favorite Soft Sugar Cookies. Sugar cookies tend to also taste a bit sweeter and can be found with toppings and decorations on top as well. Both versions are very different from shortbread with a denser, dryer and crumbly texture.
If you are looking for more shortbread ideas, try out my Almond Tea Shortbread Cookies, Malted Shortbread or Lemon Rosemary Shortbread Cookies.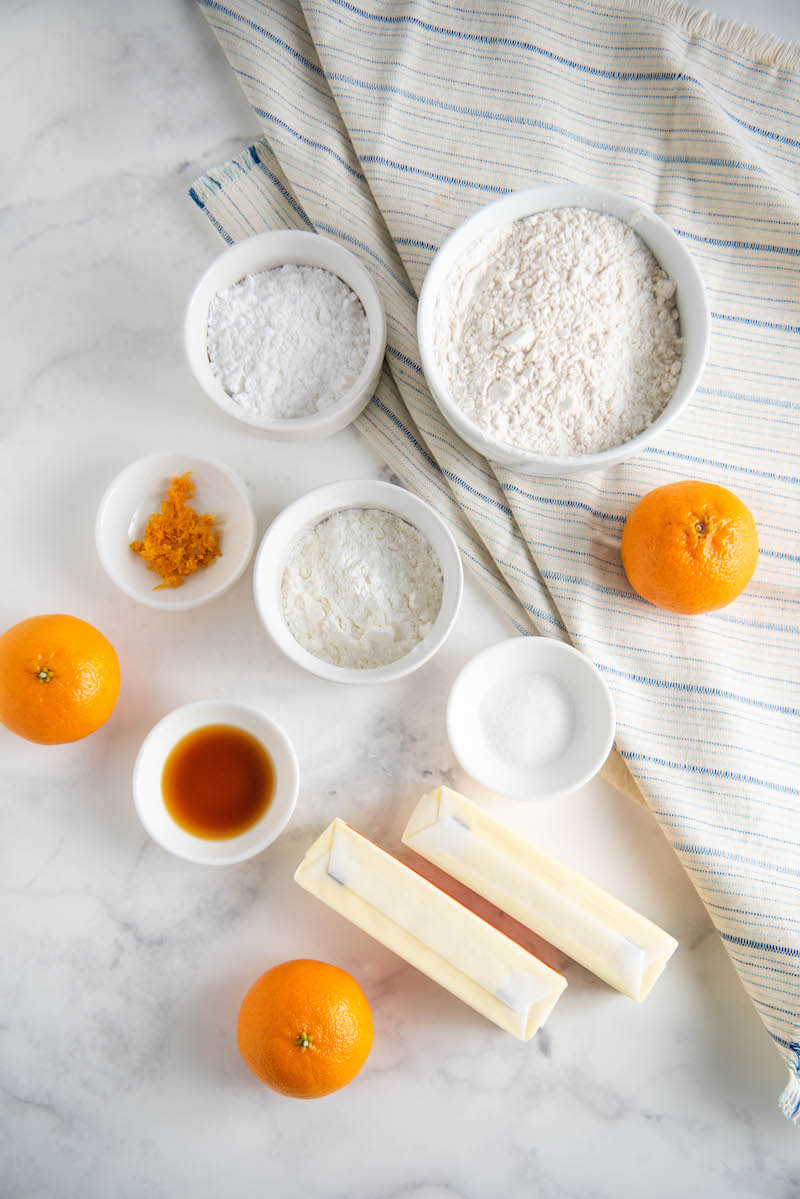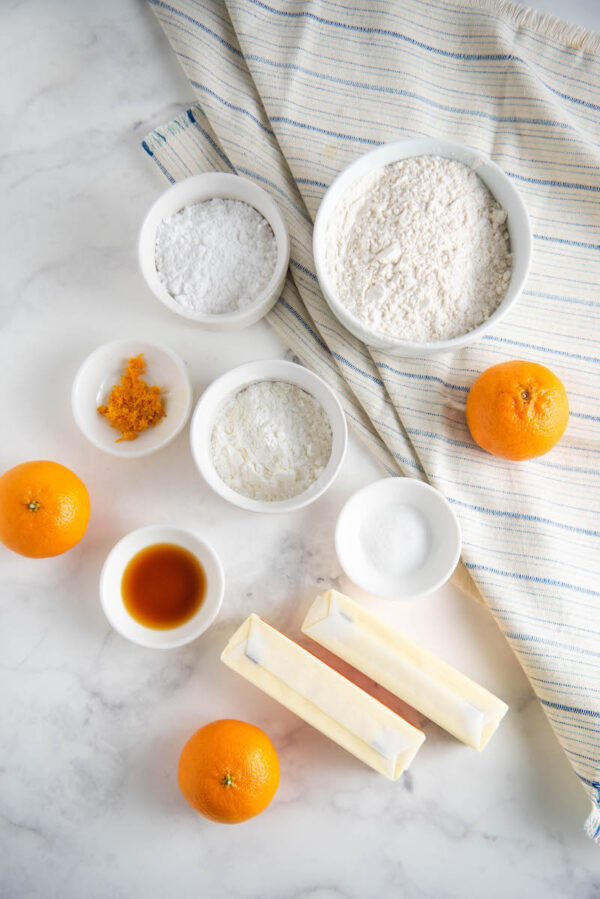 Ingredients
Ready to get started? Gather up the list of ingredients and get organized because this recipe goes quickly!
Unsalted Butter
Powdered Sugar
All-Purpose Flour
Cornstarch
Salt
Vanilla Extract
Orange Zest
It's just a few simple ingredients, most of which you probably already have on hand! I know the two ingredients that will have questions, so let me share why they are important:
Powdered Sugar: This is essential to the overall texture. Whipped Shortbreads are a very soft dough and granulated sugar would be too grainy in these cookies.
Cornstarch: Yes, you need it! Whipped Shortbreads are lighter than traditional shortbreads and also a much softer dough. To keep that texture perfect, you need cornstarch in the dough. Then you will need cornstarch again to roll the cookies because the dough is too soft otherwise to roll into balls!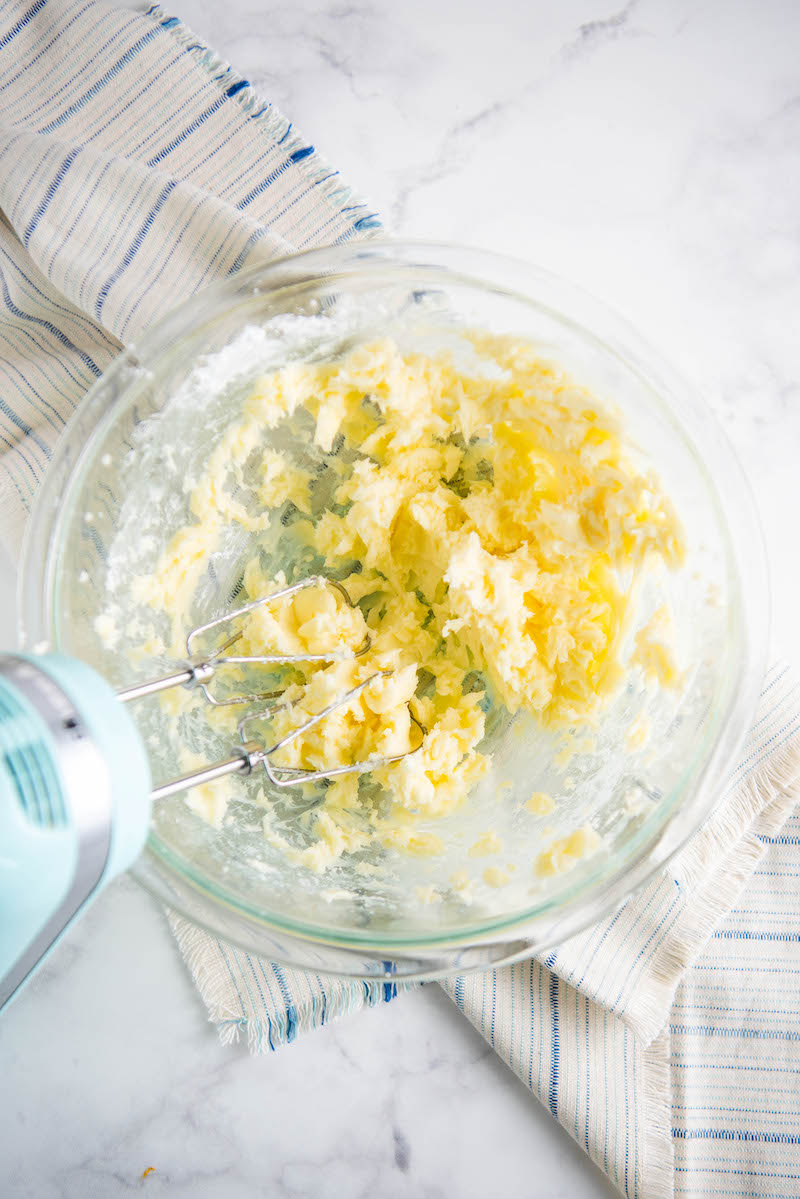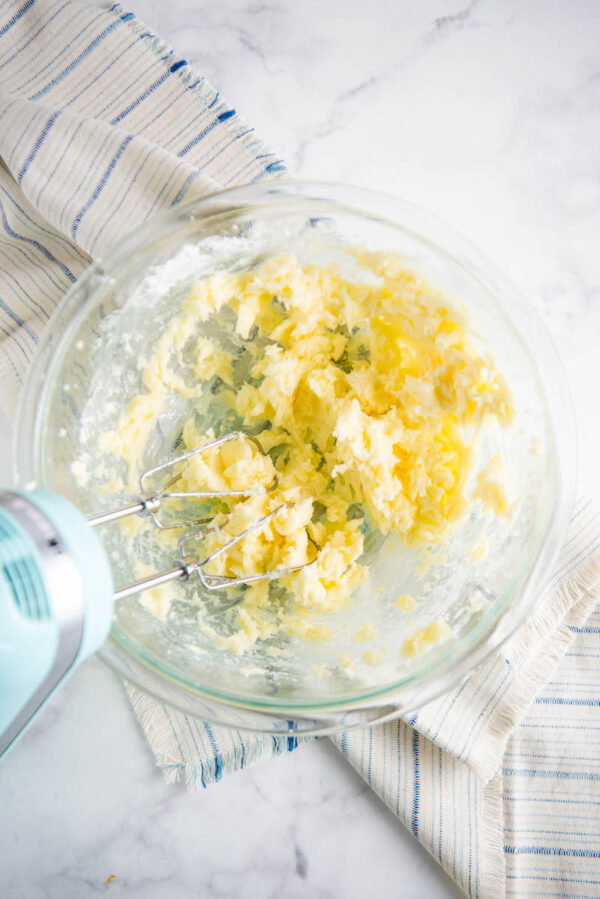 Preheat: Preheat the oven to 325°F and line two cookie sheets with parchment paper or silicone baking mats.
Mix: In a large bowl beat the butter and powdered sugar for 3 minutes, until light and airy. Beat in the flour, cornstarch, salt, and vanilla extract, until well combined. The dough will be very soft.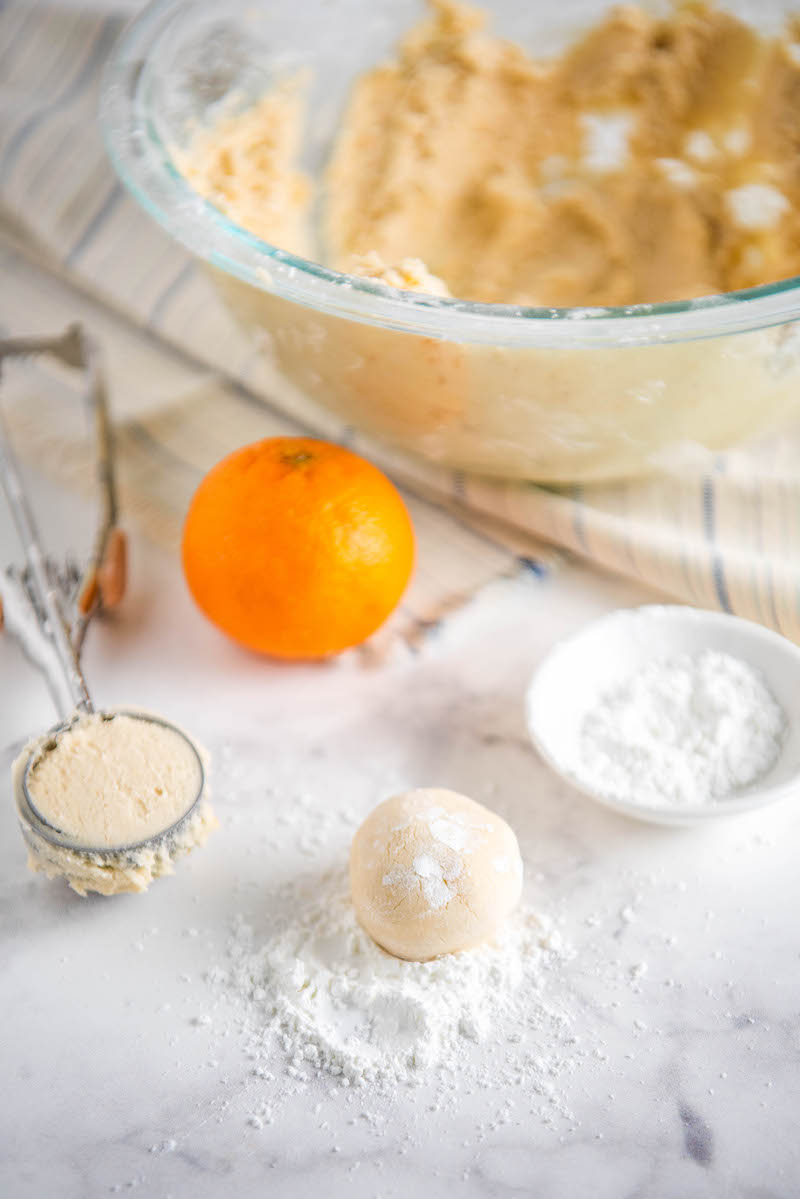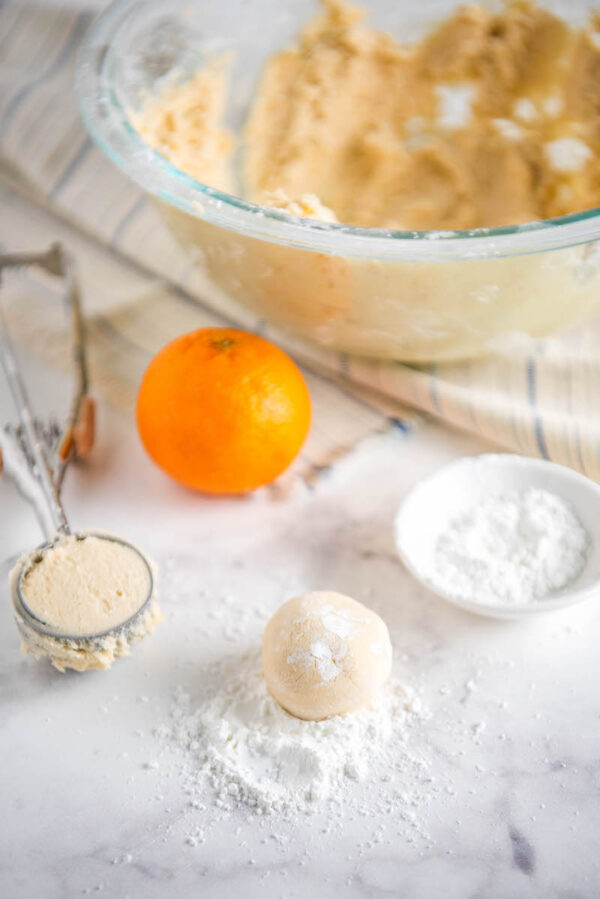 Create: Dust your hands with cornstarch, then form the dough into balls about 1 tablespoon in size and roll into a ball.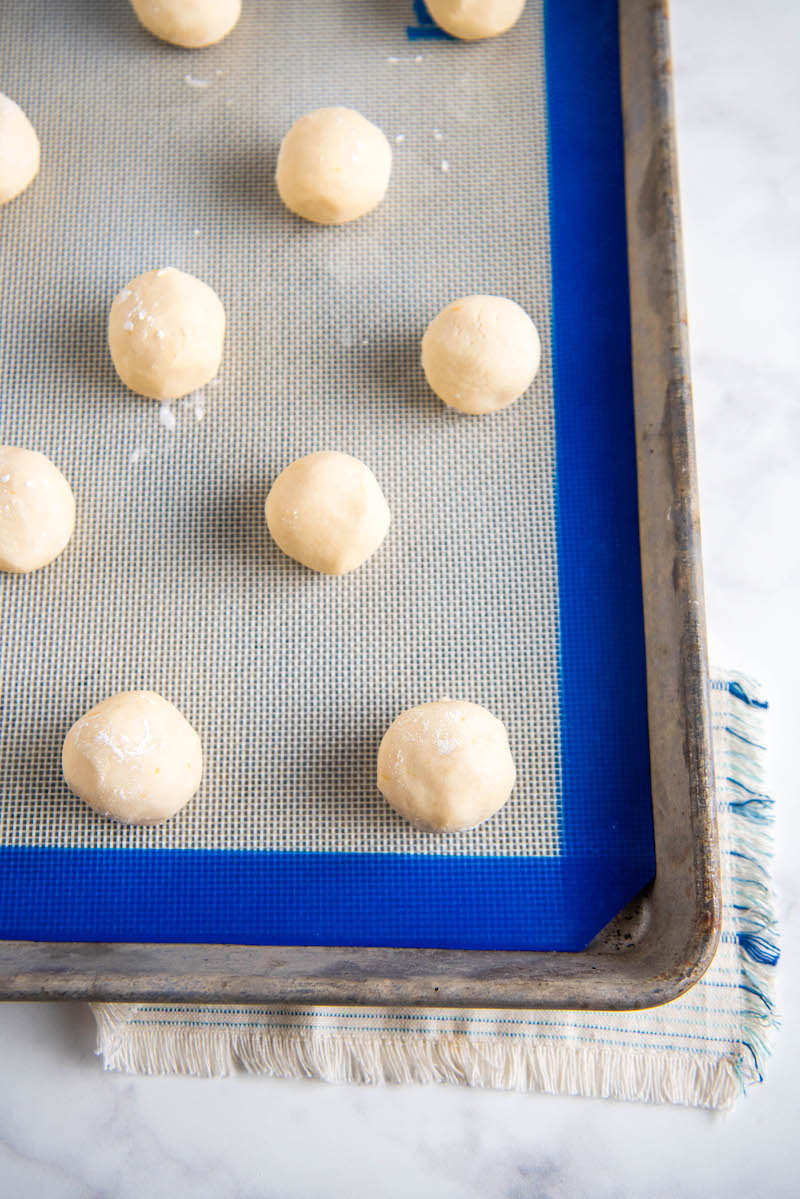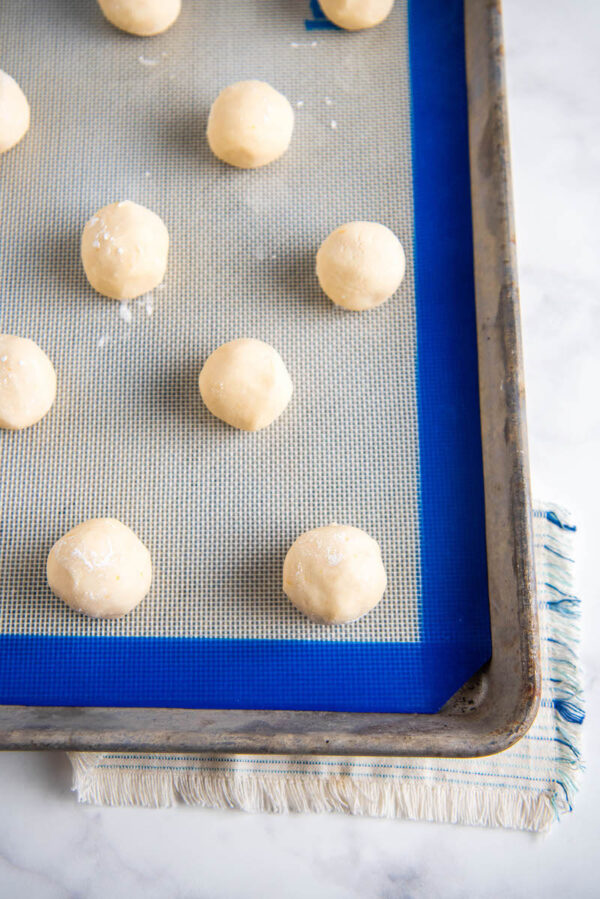 Prepare: Place on the lined cookie sheets, leaving a little room for spreading. Cookies will not spread much as they bake. Optional: you can also press down the top of each dough ball with a fork that has been dipped in cornstarch (to prevent sticking) for a flatter final cookie.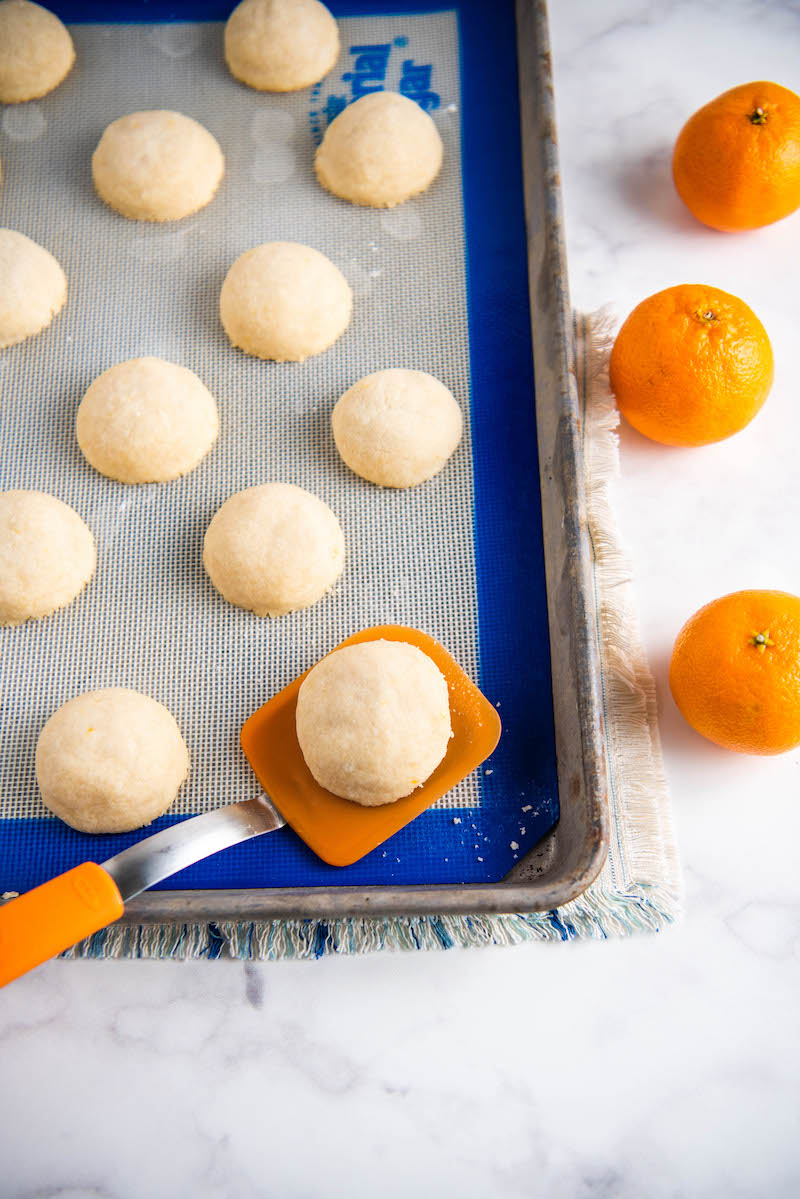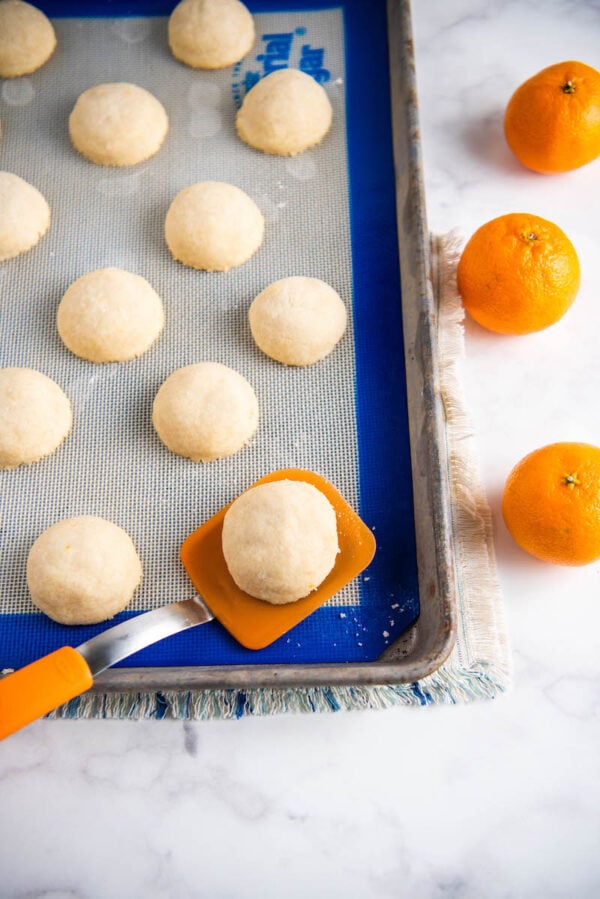 Bake: Bake for 14-16 minutes, or until the tops look just set. The cookies will not brown but will be done. Remove from oven and allow to cool on the baking sheet for 10 minutes before moving to a cookie cooling rack to finish cooling.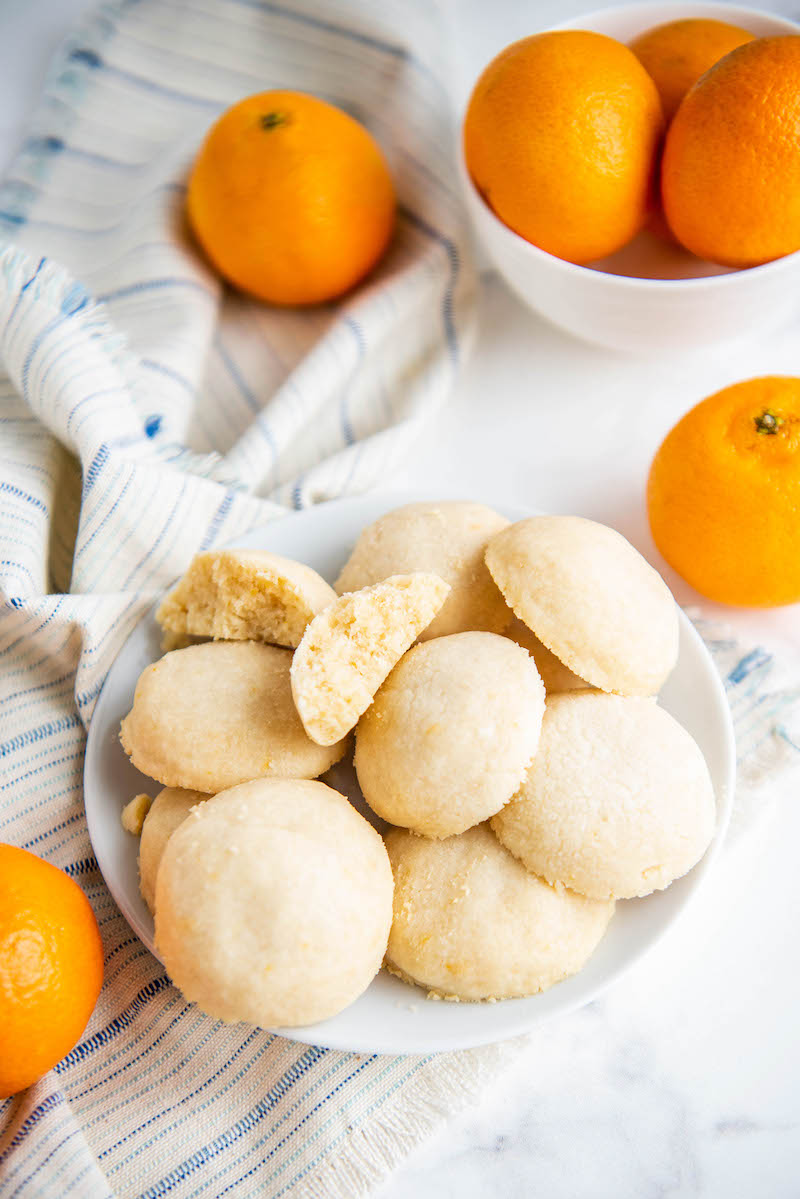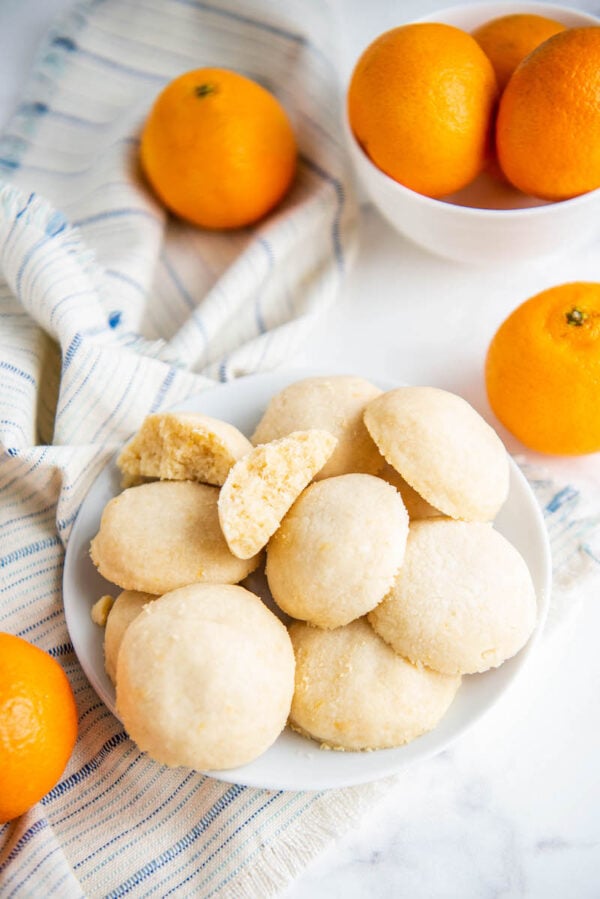 Tips for The best whipped shortbread cookies
Don't skip the cornstarch. The added cornstarch makes these cookies have the perfect lighter texture of whipped shortbreads versus the traditional, very dense shortbread cookie.
This is a soft dough! The dough will be very soft and you will need to add cornstarch onto your hands to roll the cookies into balls. Do not add more flour thinking they are too soft.
Switch it up. You can use any zest or extracts you want to flavor your whipped shortbread cookies. Other ideas: almond extract, lemon zest, or lime zest.
Do not over bake. Do not overbake these cookies. They will not look "done" like a traditional cookie, but they will be finished cooking.
Allow them to cool. You have to let these cookies cool on the cookie sheet for 5 minutes before moving. If you move them too soon, they will fall apart and crumble!
Once they are baked and cooled down completely, you're going to want to store them in an airtight container at room temperature for up to a week. This will keep their texture and taste sealed up nicely and give you and your family a tasty treat for the entire week…if they last that long!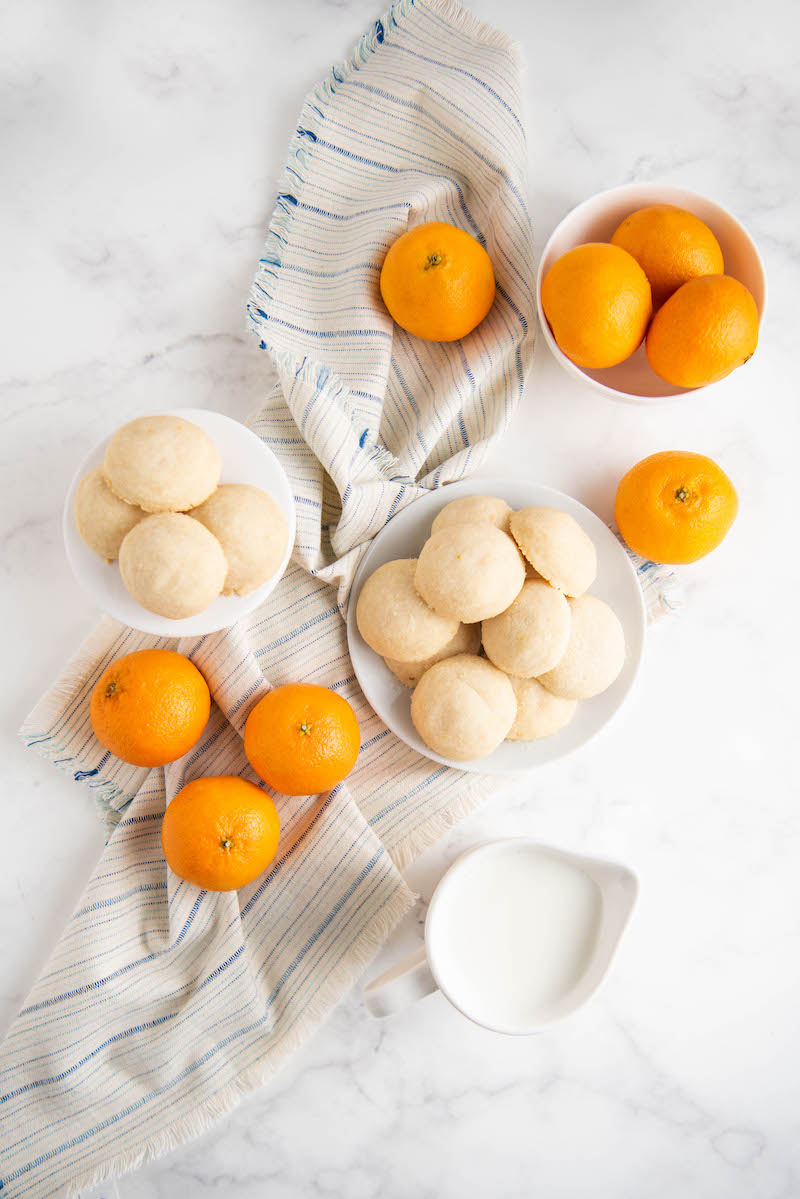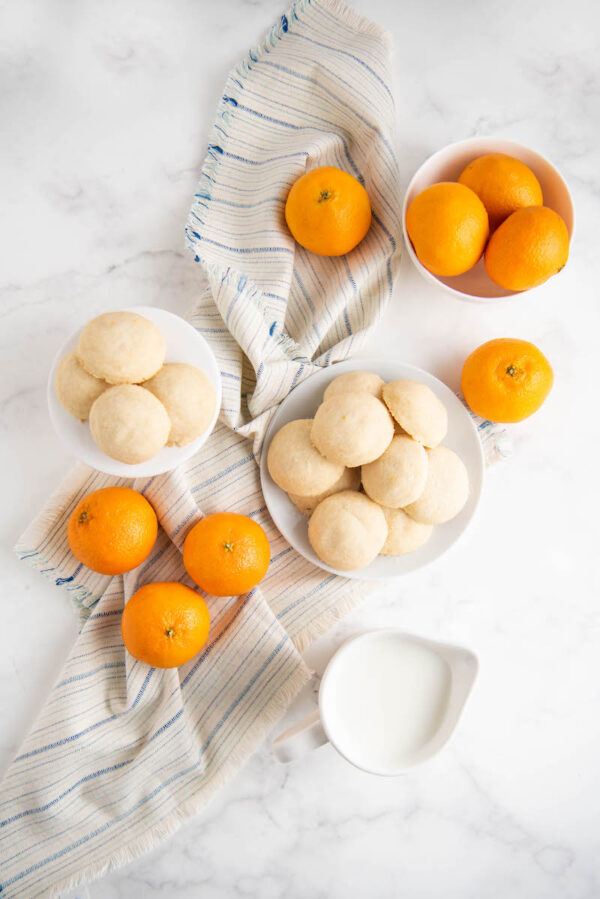 These crumbly, buttery shortbread cookies have a surprise lightness from a sprinkle of orange zest. They are bound to be one of your new favorites that you can switch the flavors and customize to your favorite combinations!
These Orange Whipped Shortbread Cookies are completely addicting and one of our favorite cookie recipes. They are easy and use ingredients you most likely already have on hand.
Head on over to Dixie Crystals for the full recipe I developed for them!
This post may contain affiliate links. Read my disclosure policy.