Creamy Ham Casserole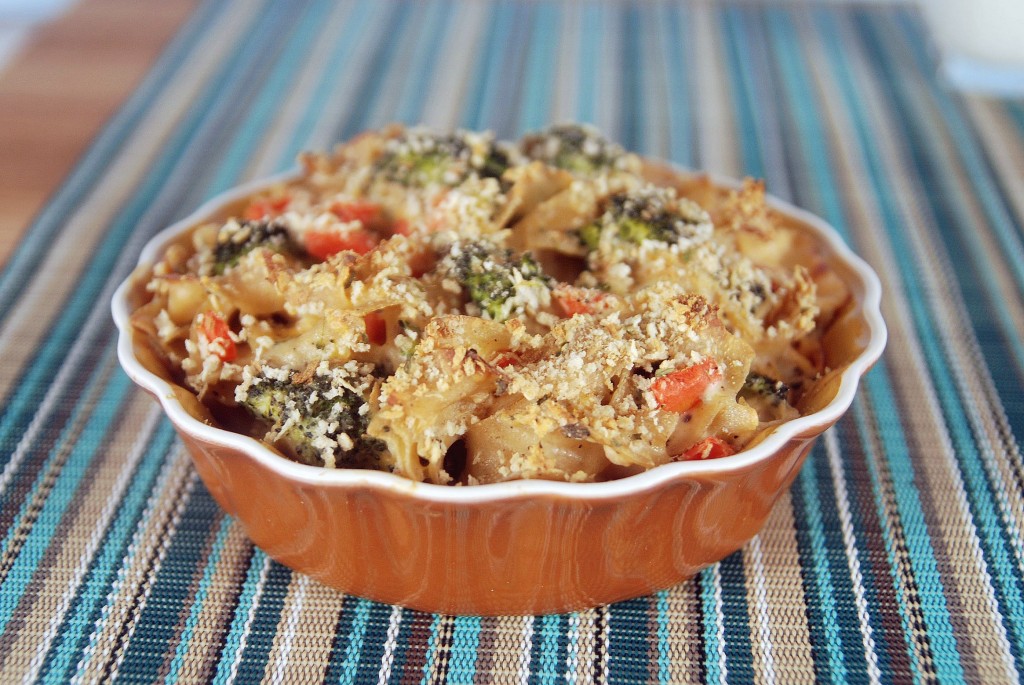 It is January 3rd…which means that the holidays are officially over and reality is setting back in. For most this means that they have to go back to work. For me, this means that I have 24 days left in Tampa. That's right…I'm moving. On January 27th, all of my belongings will be packed up and shipped north to Jacksonville, Florida. And to be honest, I am not thrilled. I have considered staging a protest and chaining myself to a palm tree, but then I remembered that Jorge pays the bills and he totally will leave my whiny ass behind and I have become very accustomed to indoor plumbing. So seeing as I have no other choice, I have put on my big girl panties and have decided to be positive about it deal with it.
But, thanks to my decision to deal with it, our house is starting to look like a hoarders house. Since we are moving in 24 days, there is no reason for me to open all of my Christmas presents (except for the beautiful new pot my Granny gave me, I am human after all). So all of our new gadgets and house items have remained in their packages…stacked in the dining room. And recently there have been some amazing 'Day After Christmas' and 'New Years' sales that I couldn't resist…and so the stacks of what we can not touch have grown. And now every night at dinner they are there looming over us reminding us of the ever impending move. And after a rather self pitying day of looking at all the cool gifts I can't open, I decided that the only way to get over it was to make a big casserole, because in case you didn't know, casserole = comfort.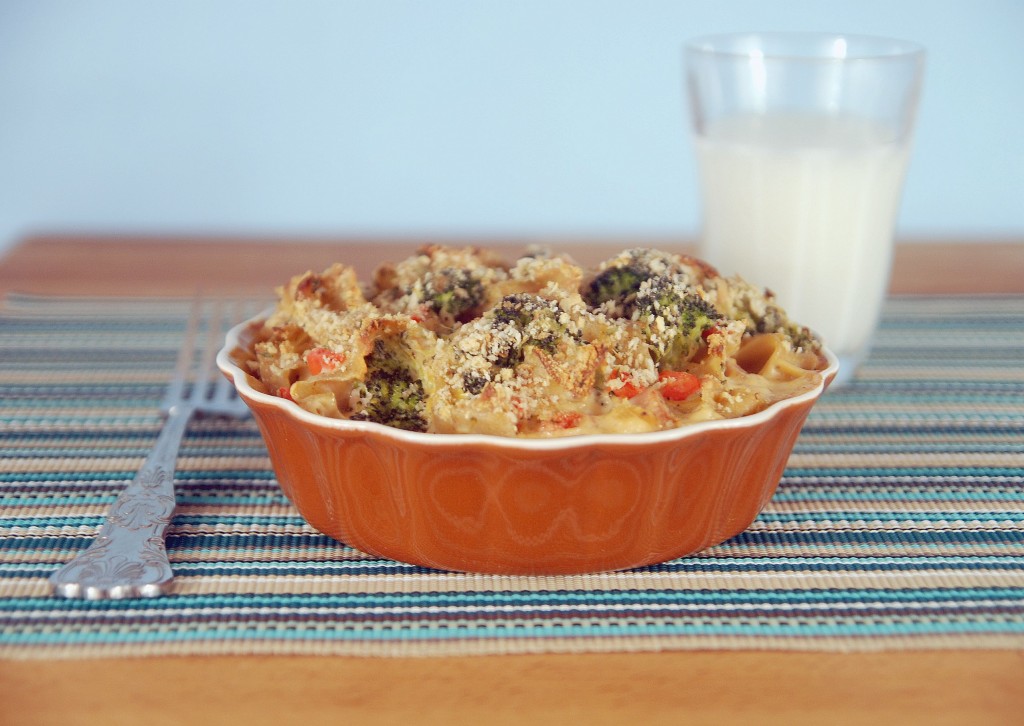 This recipe was surprisingly delicious. I am normally not a ham lover, but thanks to Christmas leftovers I had to get creative. And I stumbled upon this recipe in one of my Cooking Light cookbooks and thought it sounded great. And it  was a huge bonus that I already had everything I needed to make it! Yes, I even had the Chive & Onion cream cheese…it is my favorite cream cheese, ever. And if you are curious, no I don't even mind that I have onion breath before 8am most days.
Creamy Ham Casserole
Ingredients:
4 1/2 cups uncooked whole wheat egg noodles
2 quarts boiling water
2 cups broccoli florets
1 cup chopped carrot
1 cup fat free milk
1 10oz can reduced-fat, reduced sodium, cream of mushroom soup
2 cups (8 oz) reduced-fat shredded cheddar cheese
1 (6 oz) tub light cream cheese with chives and onions, softened
2 cups chopped lean ham
1/2 cup bread crumbs
Directions:
Cook noodles in 2 quarts boiling water for 2 minutes. Add broccoli and carrots and cook 3 minutes more. Drain immediately. You do not want to over cook your noodles, otherwise you will end up with a soggy casserole.
Combine milk, soup, cheddar cheese, and cream cheese in a large bowl; mix well with a whisk. Add noodle mixture and ham and stir well.
Spread the noodle mixture evenly in a 9×13 baking dish that has been coated with olive oil (or Pam). Sprinkle the bread crumbs evenly over casserole.
At this point you can choose to freeze the casserole to eat at a later date or you may cook it immediately:
To freeze: Wrap unbaked Casserole with heavy duty foil. Freeze up to 3 months. When ready to eat, remove casserole from freezer and let rest on the counter for 30 minutes (this ensures your baking dish will not crack while baking from the heat). Then bake, covered, at 350 degrees, for 1 hour. Uncover and bake an additional 15 minutes, or until topping is lightly browned.
To bake immediately: Cover casserole with foil and bake at 350 degrees for 30 minutes. Uncover and bake an additional 10 minutes, or until topping is lightly browned.