Turkey!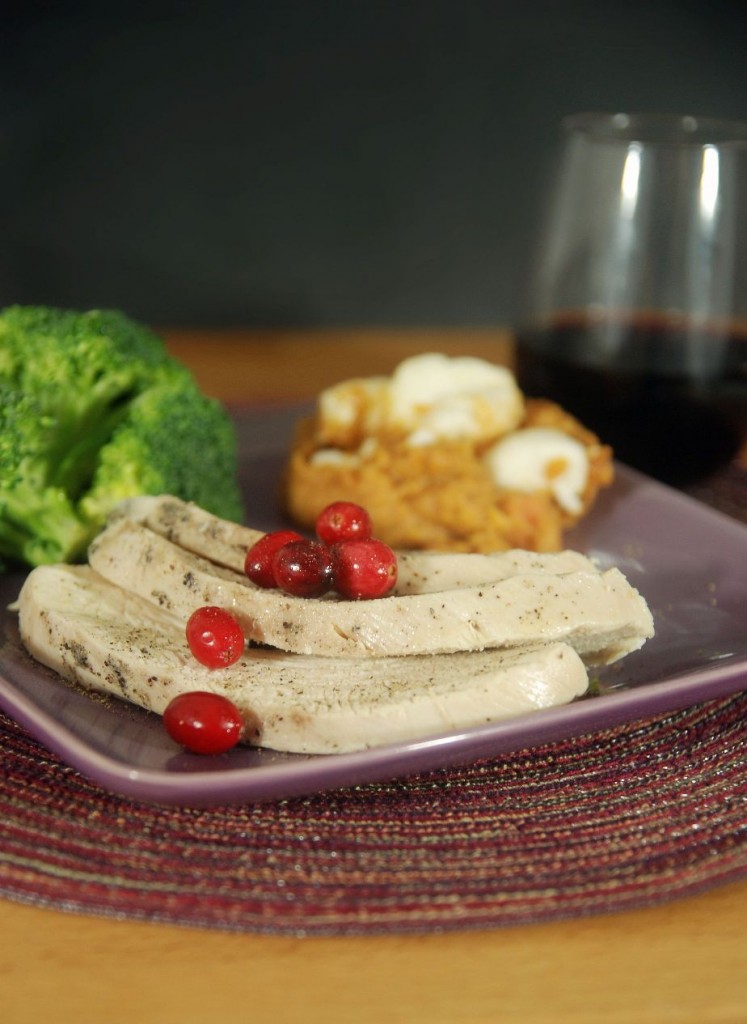 In my family, we have always had our Turkey prepared the exact same way at both Thanksgiving and Christmas. Only difference was on Christmas we would serve both Ham and Turkey…you know to mix it up a little. Our turkey has always been the classic stuffed turkey and to be honest…I always thought there must be more to turkey. It was always all family members please look away slightly dry. This year when my Mom was asking what I wanted to be in charge of for Christmas, I told her the turkey. And surprisingly she was completely ok with it! I did a ton of research, studied lots of recipes, and really put in the time to make sure I wouldn't make a stupid mistake and waste a 20lb turkey.
For the first time ever we brined our turkey. And instead of stuffing it with traditional stuffing, we did aromatics. I bought a really nice meat thermometer for the oven so we would never have to open the oven door…and I cooked the turkey exactly as God Alton Brown said to. And it was perfect. It was moist, delicious, and perfectly golden. Everyone at dinner thought it was great and even 3 days later I reheated the leftovers for my girlfriend and she asked if the turkey was fried because it was so juicy. Definitely the ONLY way I will be making a Turkey from now on!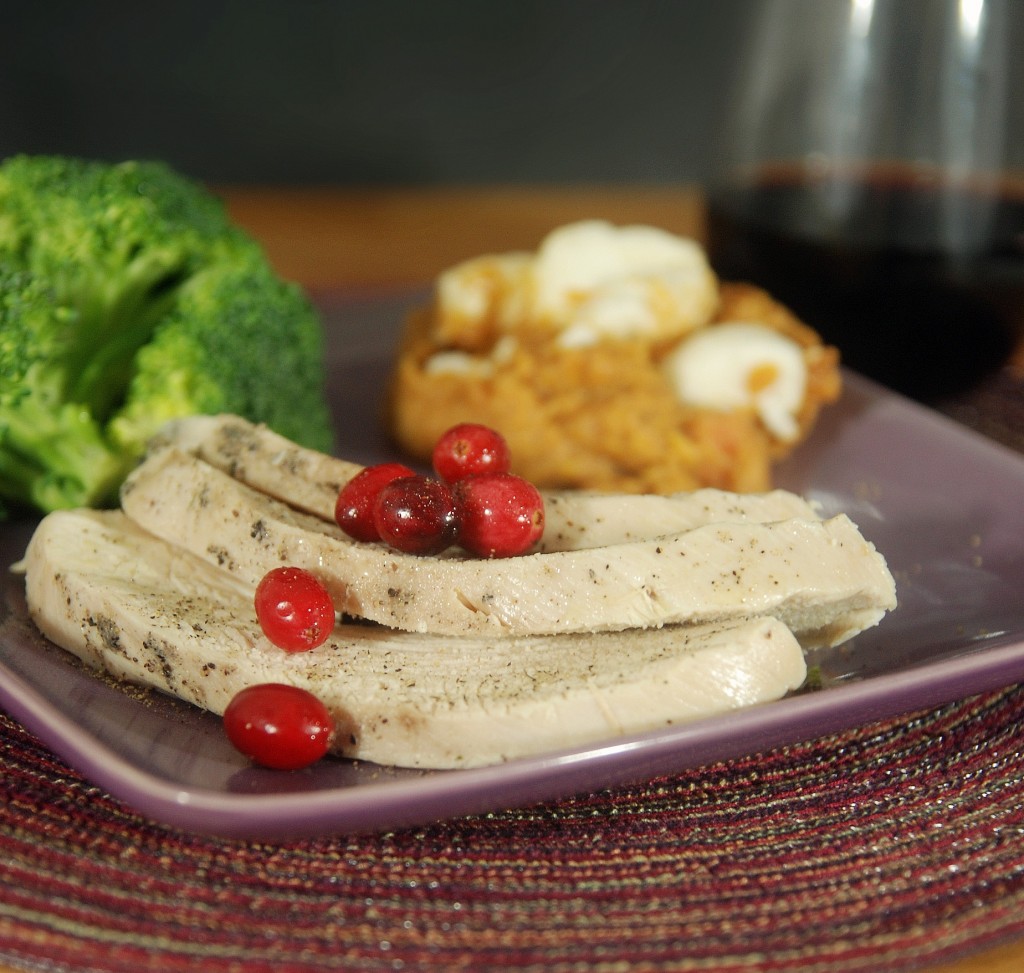 Turkey!!
Ingredients:
1 (14 to 16 pound) frozen young turkey
For the brine:
1 cup kosher salt
1/2 cup light brown sugar
1 gallon vegetable stock
1 tablespoon black peppercorns
1 1/2 teaspoons allspice berries
1 1/2 teaspoons chopped candied ginger
1 gallon heavily iced water
For the aromatics:
1 red apple, sliced
1/2 onion, sliced
1 cinnamon stick
1 cup water
1 lemon
1 orange
4 sprigs rosemary
6 leaves sage
For the turkey:
canola oil
black pepper
garlic salt
Directions:
2 to 3 days before roasting:
Begin thawing the turkey in the refrigerator or in a cooler kept at 38 degrees F.
Combine the vegetable stock, salt, brown sugar, peppercorns, allspice berries, and candied ginger in a large stockpot over medium-high heat. Stir occasionally to dissolve solids and bring to a boil. Then remove the brine from the heat, cool to room temperature, and refrigerate.
Night before you'd like to eat:
Combine the brine, water and ice in the 5-gallon bucket. Place the thawed turkey (with innards removed) breast side down in brine. If necessary, weigh down the bird to ensure it is fully immersed, cover, and refrigerate or set in cool area for 8 to 16 hours, turning the bird once half way through brining.
Day of:
Preheat the oven to 500 degrees F. Remove the bird from brine and rinse inside and out with cold water. Discard the brine.
Place the bird on roasting rack inside a half sheet pan and pat dry with paper towels. Allow turkey to rest for 15 minutes to warm up a little.
Tuck the wings underneath the bird and coat the skin liberally with canola oil. Then using your hands, rub canola oil, pepper, and garlic salt UNDER the skin of the turkey. It works best if you have someone pouring the oil, pepper and garlic salt into your hands as you do this.
Combine the apple, onion, cinnamon stick, and 1 cup of water in a microwave safe dish and microwave on high for 5 minutes. Add steeped aromatics to the turkey's cavity along with the orange, lemon, rosemary and sage.
Roast the turkey on lowest level of the oven at 500 degrees F for 30 minutes. Insert a probe thermometer into thickest part of the breast and reduce the oven temperature to 350 degrees F. Set the thermometer alarm (if available) to 161 degrees F. A 14 to 16 pound bird should require a total of 2 to 2 1/2 hours of roasting. Let the turkey rest, loosely covered with foil or a large bowl for 30 minutes before carving.