This festive Turkey Cheese Ball recipe made with goat cheese, cranberry and candied pecans is perfect as a Thanksgiving appetizer, ready in minutes!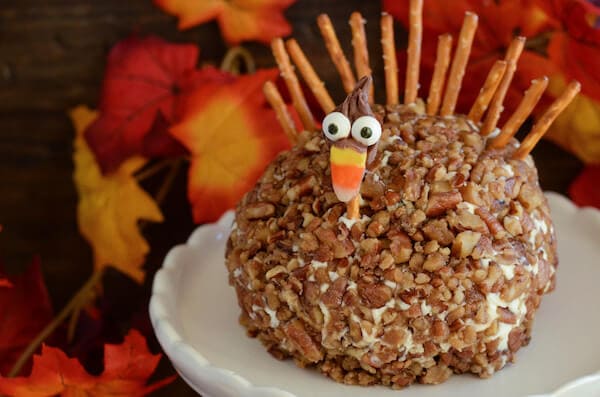 Gobble Gobble! That's right, I made y'all a Turkey Cheese Ball. This is an easy cheese ball recipe made with goat cheese, cranberry and candied pecans that you can whip up in just a few minutes.
But if you really don't have time, you can also use a store bought cheeseball.
Watch the video to see how easy it is to dress up a cheeseball like a Turkey for Thanksgiving!
The girls were SO excited when they saw the turkey. Then Lyla promptly ate the turkey's eyeballs and beak.
The twins are two, can't expect much more than that. ;-)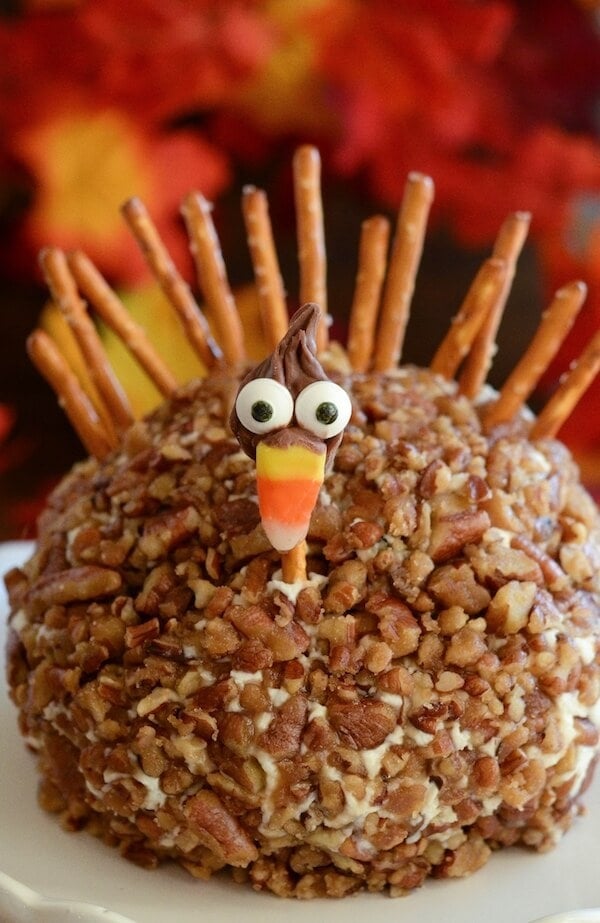 The inside of this turkey-themed outside is a delicious Goat Cheese, Cranberry and Candied Pecan Cheese Ball.
I made the candied pecans quickly in the microwave and let them cool on parchment paper.
Then you beat together goat cheese, cream cheese, honey and fold in craisins. Roll it in the chopped candied pecans and let it chill. That's it!
You can then decorate it like a
Turkey
if you are feeling festive, or serve it as is the rest of the year.
This goat cheese cheeseball was so good that Jorge ate half of it for lunch!
It was seriously tasty and all the flavors really stand out. I served it with ritz crackers, but it would also be great with pretzels.
If you love this Turkey Cheese Ball recipe, make sure and and also check out my other family favorite Thanksgiving recipes: Best Green Bean Casserole, Corn Casserole, Sweet Potato Casserole and Cranberry Relish!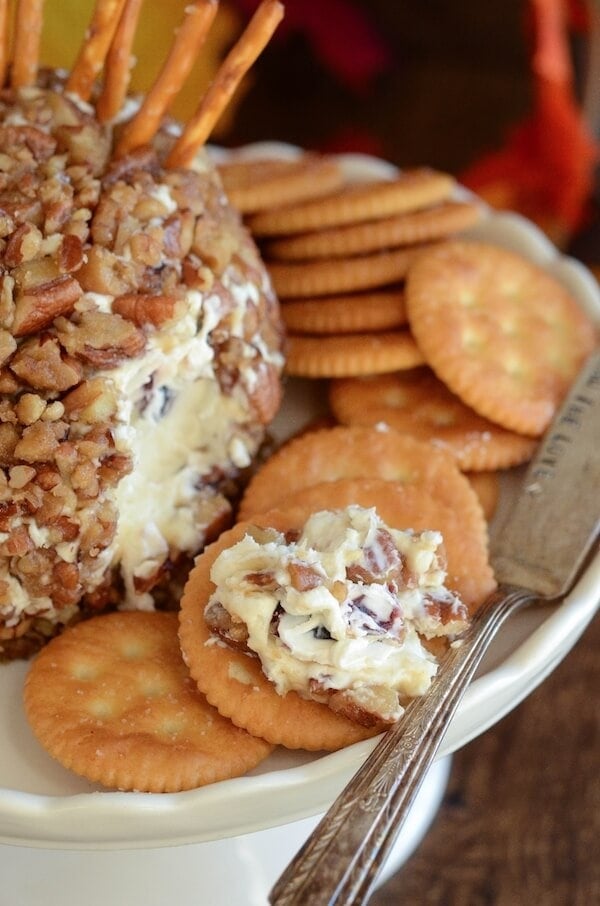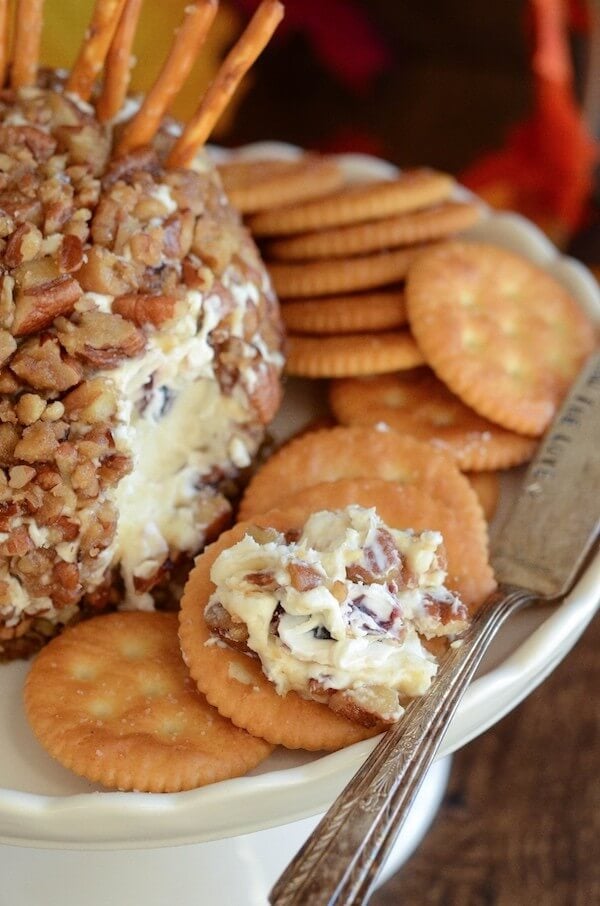 Head on over to Dixie Crystals for the full recipe: Goat Cheese, Cranberry and Pecan Cheese Ball
This post may contain affiliate links. Read my disclosure policy.