Cranberry Orange Relish: the best homemade fresh cranberry relish recipe for your Thanksgiving dinner is made with orange zest and Cointreau in just 20 minutes!
If you ask me to come to your Thanksgiving, and you only ask me to bring one Thanksgiving side dish, I am absolutely bringing this homemade Cranberry Relish.
Why? Well, first off this recipe is totally knock your socks off delicious and everyone always says it's the best they have ever had.
But in all honesty, I am bringing it because it is so EASY to make and I can prepare it days ahead of time and you will have no idea!
Cranberry Relish is the only Thanksgiving side dish that gets better over a couple of days as it sits and the flavors meld.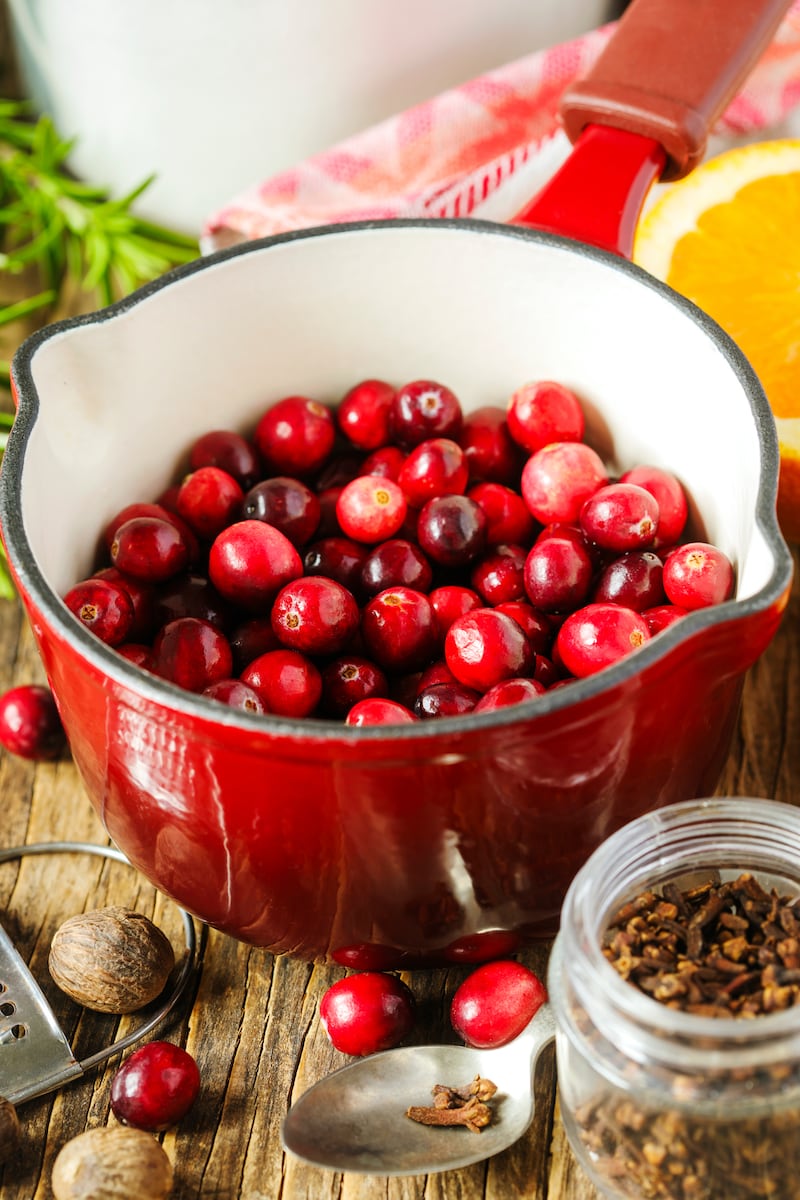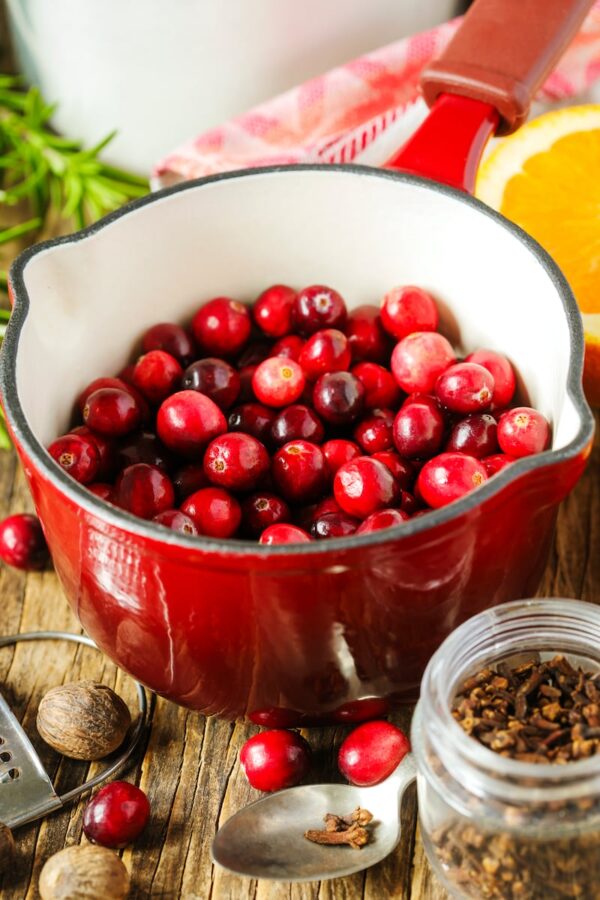 Cranberry Relish Ingredients
For this homemade cranberry relish recipe, you need a handful of fresh ingredients and some ingredients you probably already have in your pantry:
fresh cranberries (or frozen, but not dried)
fresh ginger
oranges, for the zest
pure 100% cranberry juice
cinnamon
salt
granulated sugar
Cointreau or Grand Marnier (optional!)
A few of these ingredients are optional and you can leave out depending on your tastes.
You can skip the orange zest and cinnamon if you want a completely straight Cranberry Relish, but even just a little orange zest will really brighten it up!
I recommend 1 1/3 cups granulated sugar. Cranberries naturally are very tart and this amount of sugar makes the perfectly sweetened relish for me. However, you can always add more or less sugar depending on your personal tastes.
The Contreau or Grand Marnier are optional and can be replaced with additional cranberry juice instead.
If you do choose to use one of the liquors, don't worry about the alcohol with kids. Any alcohol content will burn off while boiling. It is just to add a depth of flavor.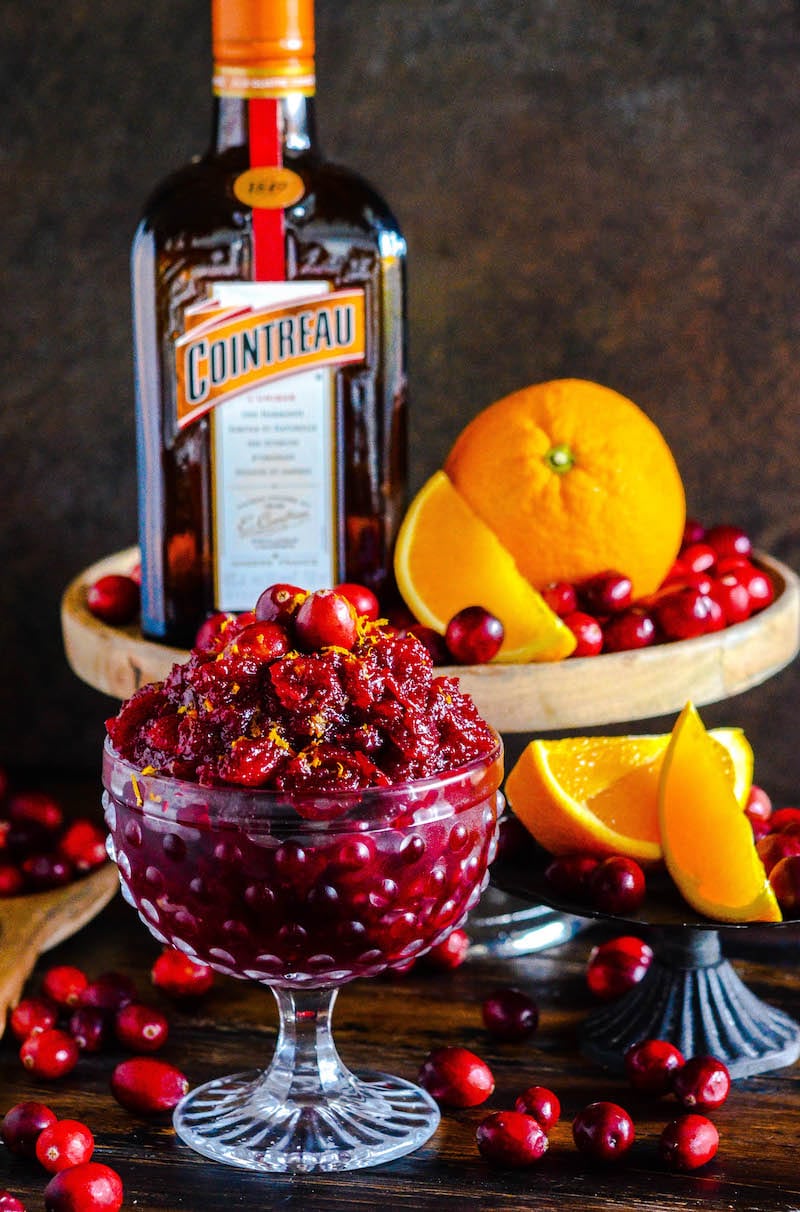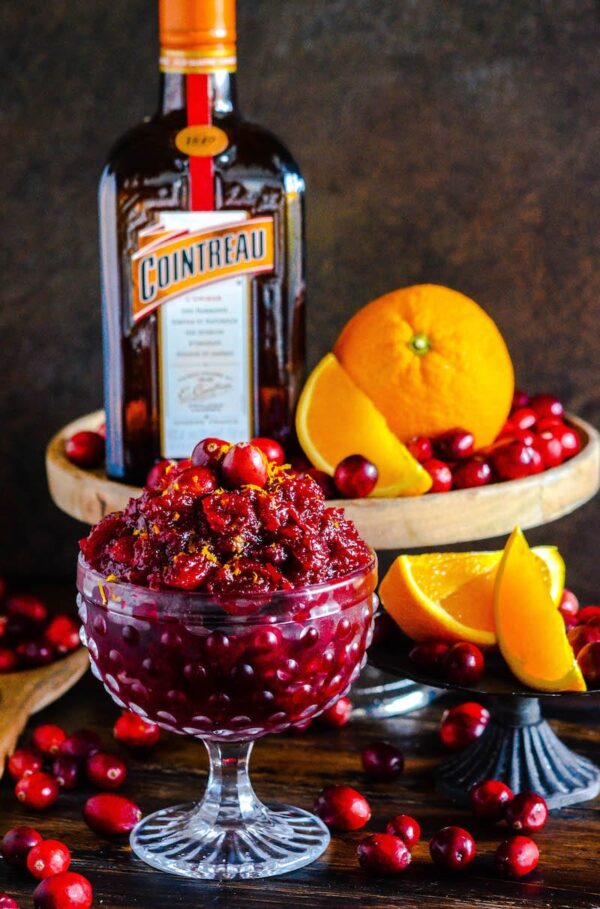 How to make Cranberry Relish?
Making this cranberry relish is very easy and only takes about 20 minutes total active cooking time.
In a large sauce pan, we boil most of the ingredients with the fresh cranberries until the cranberries start to pop.
Then we pull the sauce off the stove, stir in our optional orange zest, and pop it into the refrigerator.
The cranberries will break down even more as you stir and turn into the perfect Cranberry Relish texture!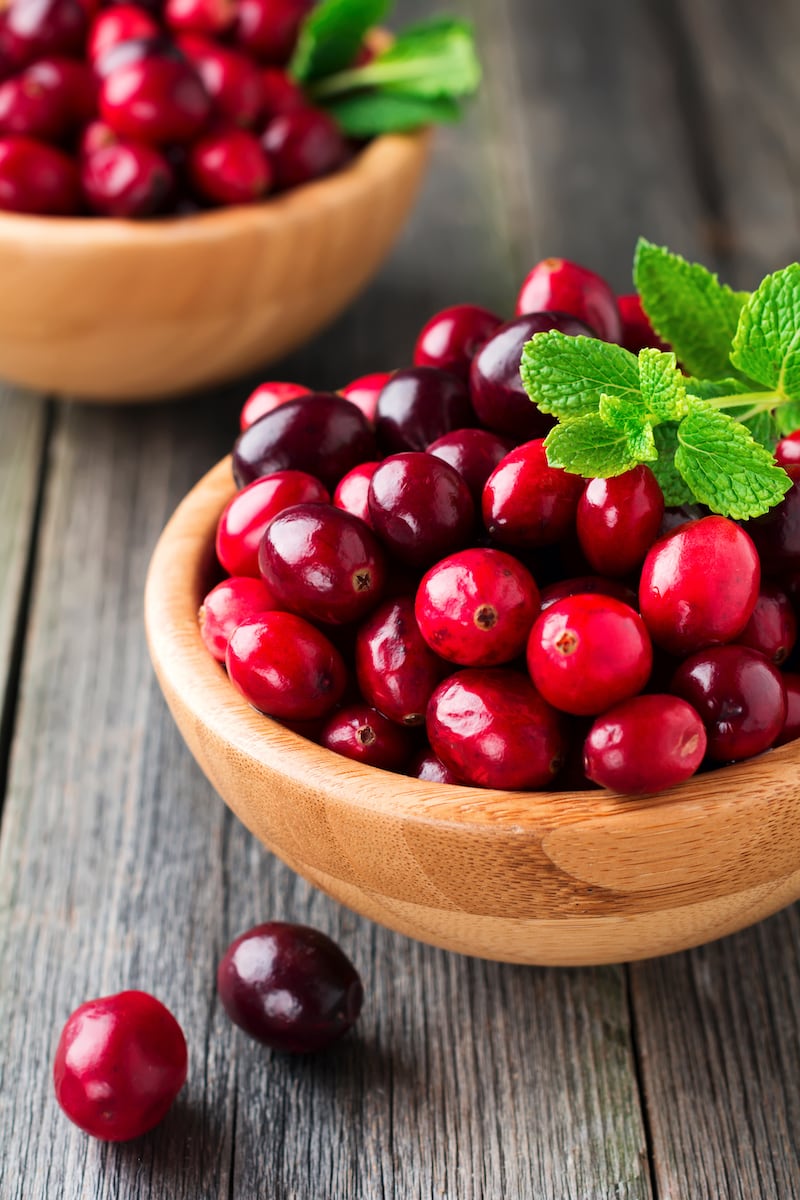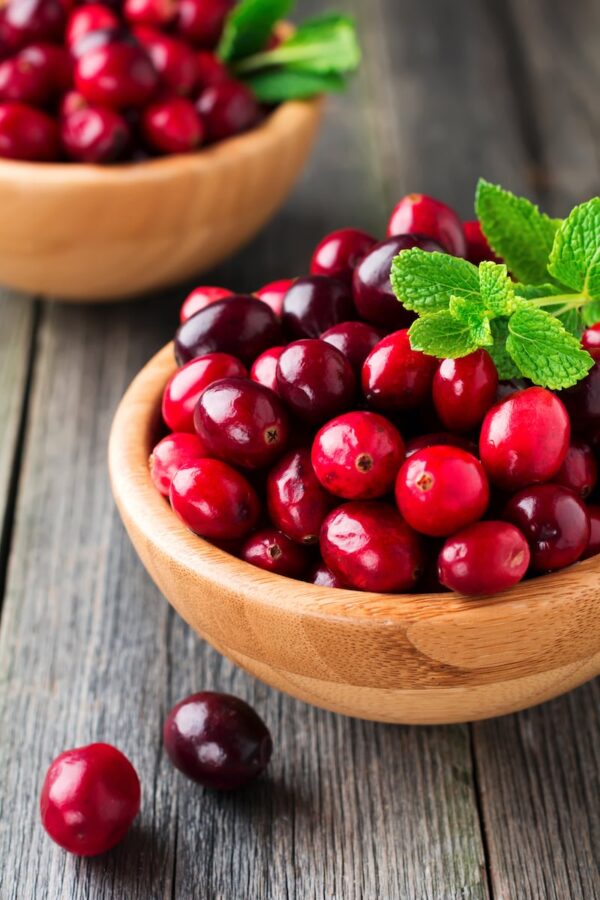 Can you make Cranberry Relish ahead of time?
This Cranberry Orange Relish only takes twenty minutes to make, but it does take a while to cool, so plan ahead.
I know some families who like it warm, but we personally like ours served chilled. So if you likes yours cold as well, plan for about 2 hours of chilling time in the fridge.
However, this Cranberry Relish is honestly best made days before you are ready to serve it! You can whip it up a few days before your event and store it in the fridge in an airtight container for up to a week!
The flavors meld together — the tartness and sugar both level out as it cools — and it's just wonderful. Plus, making it ahead saves you extra prep the day of the big meal!
Yay for EASY make ahead Thanksgiving side dishes!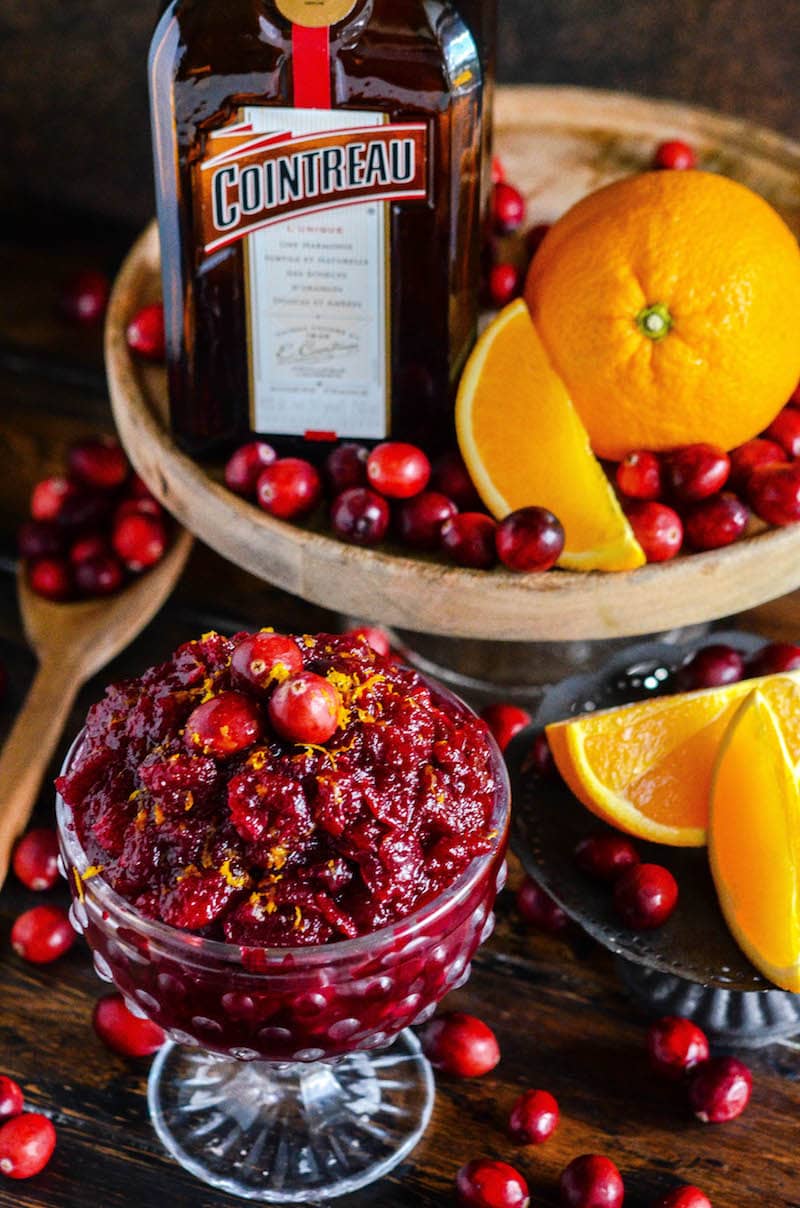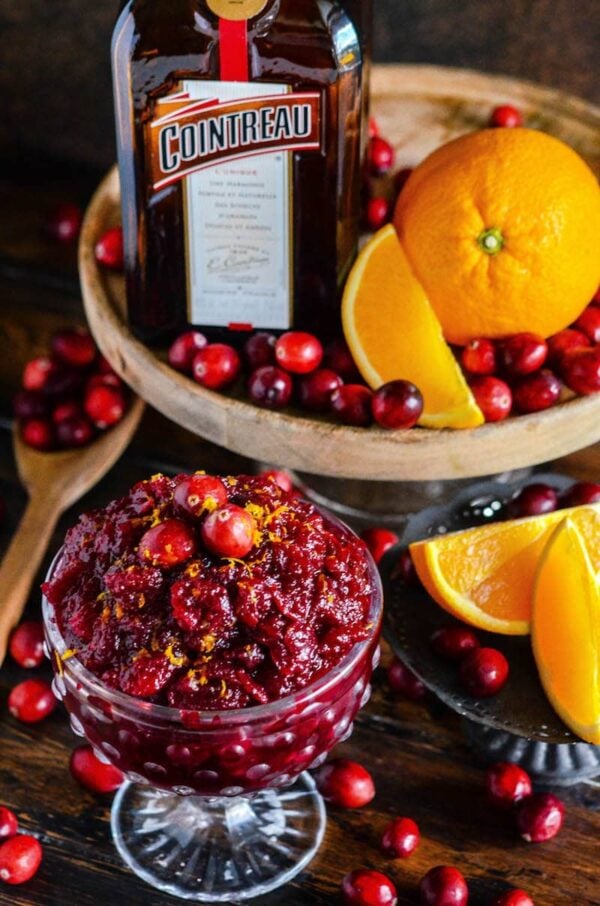 If you love this Cranberry Relish recipe, make sure and and also check out my other family favorite Thanksgiving recipes: Best Thanksgiving Turkey Recipe, Best Green Bean Casserole, Corn Casserole, Cranberry Relish, Fried Apples and Sweet Potato Casserole!
For
dessert
, I have so many favorites…but I will recommend these top three Thanksgiving desserts:
Pumpkin Pie Cheesecake
,
Best Pumpkin Cake
,
Pumpkin Pie Crisp
and
Sweet Potato Pie
!
I hope you give this Cranberry Relish recipe a try at your families holiday dinner table! I promise it will be a new instant family favorite!
Yield: serves 10 - 12
Cranberry Orange Relish Recipe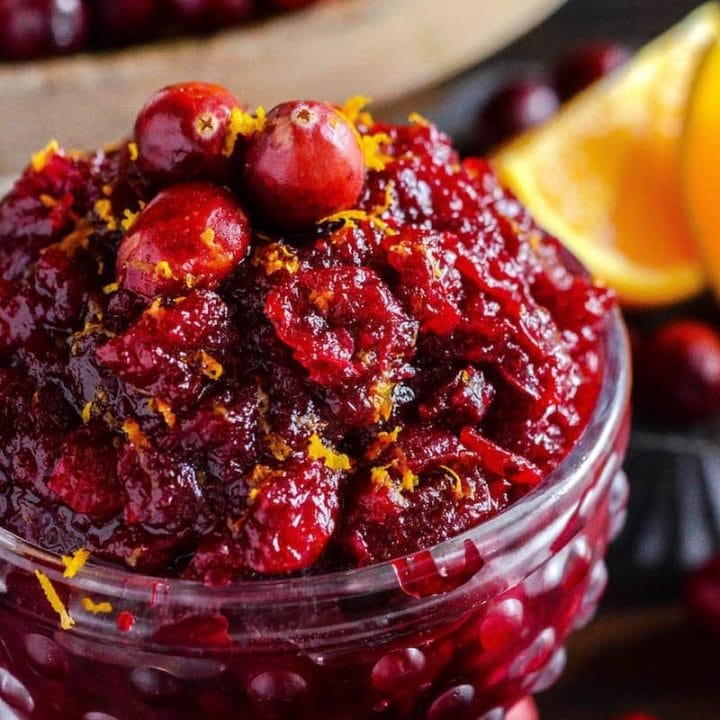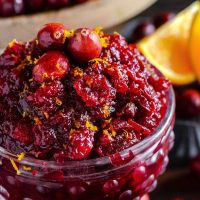 Cranberry Orange Relish: the best homemade fresh cranberry relish for your Thanksgiving dinner is made with orange zest and Cointreau in just 20 minutes!
Ingredients
1 1/3 cups granulated sugar
1 tablespoon grated fresh ginger
1/2 teaspoon cinnamon
1/2 teaspoon salt
3/4 cup pure cranberry juice
1/3 cup Cointreau (or Grand Marnier or extra cranberry juice)
12 oz fresh cranberries
zest of 2 large oranges
Instructions
In a large saucepan over medium high heat, combine sugar, ginger, cinnamon, salt and cranberry juice. Bring to a boil.
Add cointreau and cranberries, return to a boil.
Bring to a boil, then reduce the heat and simmer until the berries start to pop, about 10 minutes.
Remove from heat. Add orange zest and stir.
Serve warm or refrigerate until cold and serve chilled. Can be made up to a week ahead and stored in fridge.
Nutrition Information:
Yield:
12 servings
Serving Size:
1
Amount Per Serving:
Calories:

140
Total Fat:

0g
Saturated Fat:

0g
Trans Fat:

0g
Unsaturated Fat:

0g
Cholesterol:

0mg
Sodium:

90mg
Carbohydrates:

33g
Fiber:

2g
Sugar:

29g
Protein:

0g
Categories
This post may contain affiliate links. Read my disclosure policy.