Dark Chocolate Guinness Cake with Bailey's Buttercream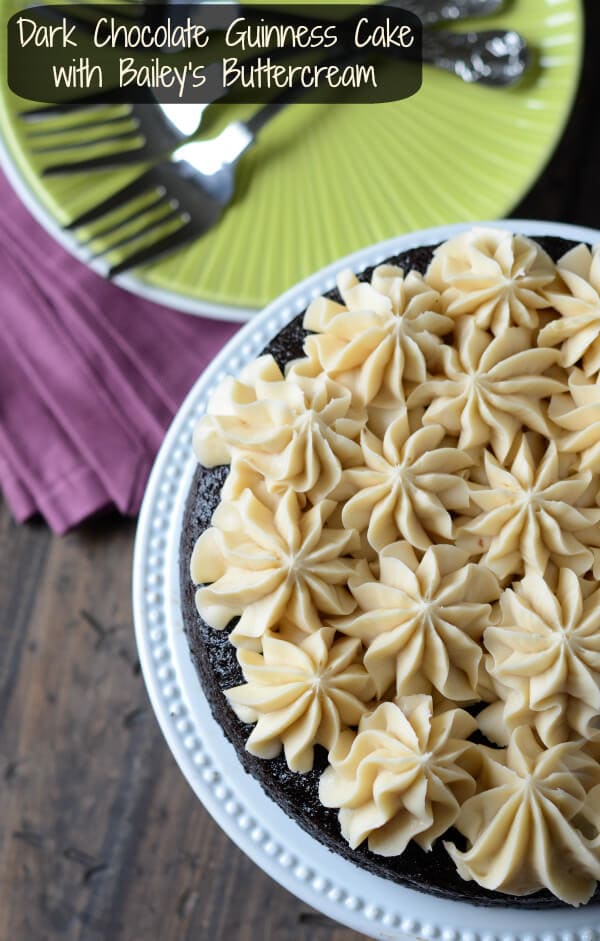 Since moving I have baked 3 cakes and we have only been here two weeks!
And somehow, two of the three cakes start with Dark Chocolate. I obviously am not going to be ready for bathing suit season…which in Florida starts like 2 months earlier than everywhere else.
But hey, at least I will be ready for St. Patrick's Day with this Irish themed cake!
I am not really into wearing green, but I am totally down for some Irish themed desserts filled with alcohol. 🙂
This cake is kind of like an Irish Car Bomb, minus the whiskey and with a good dose of sugar added to it.
And don't worry, the alcohol in the cake with cook out…however, the Bailey's Buttercream will have a small level of alcohol in it.
But isn't that what St. Patricks Day is all about?!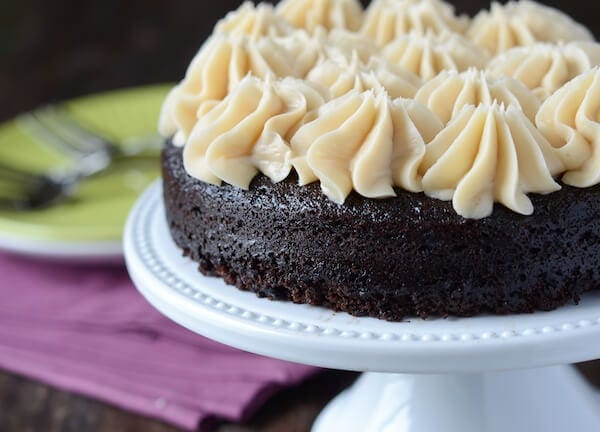 If you really wanted to take this cake to another level, you could make a Jameson Whiskey glaze to drizzle on top!
Just melt 4 tablespoons butter in the microwave and then whisk in 1 1/2 cups powdered sugar, 2 tablespoons Jameson Whiskey and a splash of vanilla extract. Then drizzle away!
But I didn't feel that this cake needed anything extra, so I skipped my original plan for a whiskey glaze. It's perfect just as it is with a deep chocolate flavor and creamy Bailey's Irish Cream frosting!
If you are serving a large group of people — or just really love cake — this recipe is easily doubled to make a two tiered cake.
Just slather some buttercream in between the two chocolate cake layers and then pipe your frosting on top. And viola, you have a super impressive two tiered cake!
Head on over to Dixie Crystals to check out this Dark Chocolate Guinness Cake with Bailey's Buttercream that I developed for them!
SaveSave
This post may contain affiliate links. Read my disclosure policy.