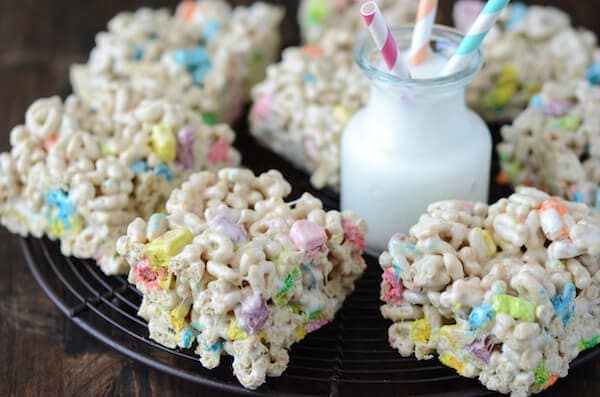 Are you surprised that I am bringing you another cereal recipe?
I mean, you would think I would have it all out of my system after the cookbook, but I don't think I will ever be over cereal desserts.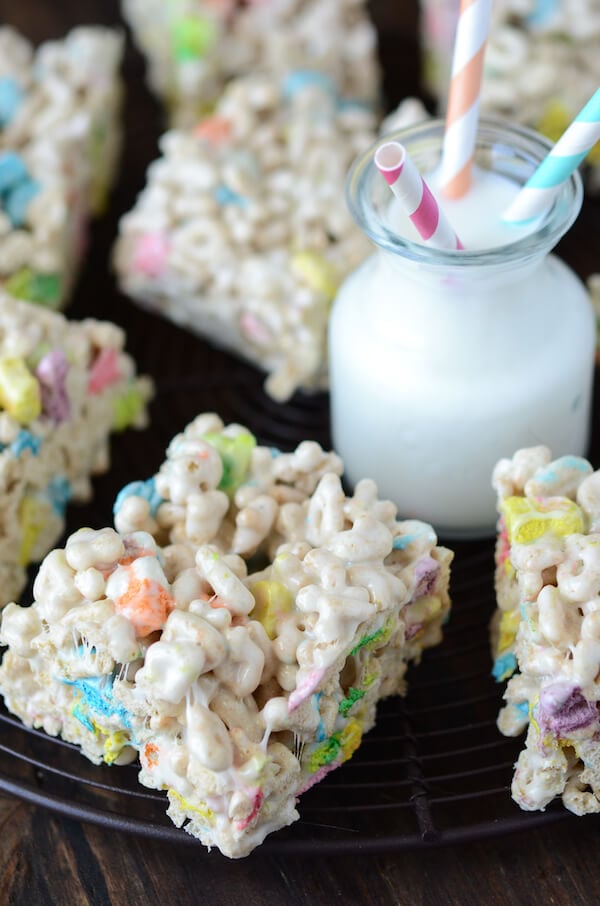 These Lucky Charm Marshmallow Treats are the perfect twist on the traditional marshmallow treats.
For starters, DOUBLE marshmallows!! …but also, I just love how festive they are for the upcoming St. Patrick's Day.
All the multi colors remind me of sprinkles — except they are delicious mini marshmallows. 😉
If you are like me and want to celebrate St. Patrick's Day with your sweet tooth this year, check out the recipe for these Lucky Charm Marshmallow Treats!
This post may contain affiliate links. Read my disclosure policy.