These amazing Heath Bar Cookies are a buttery, brown sugar cookie loaded with chocolate chips and toffee bits with thick, chewy centers and crispy edges!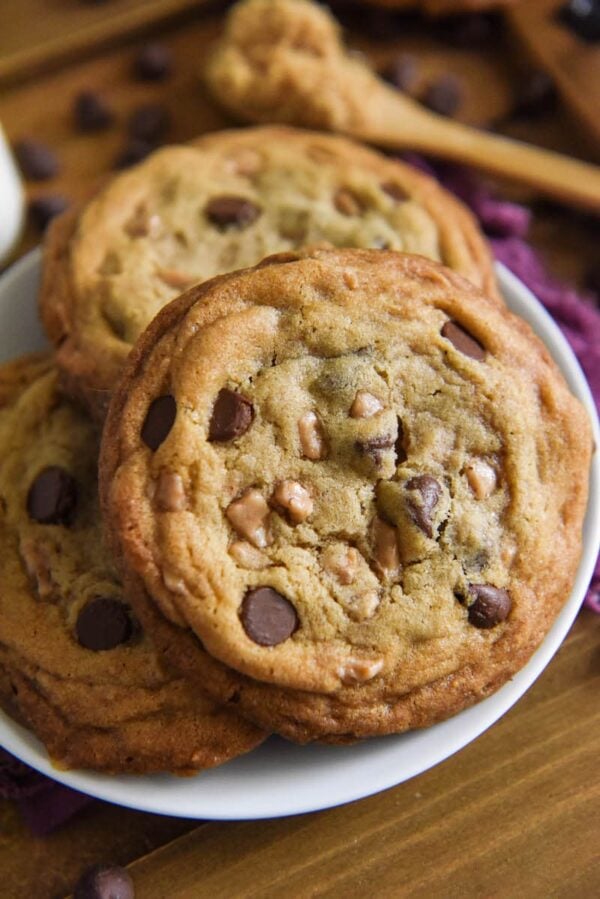 Christmas is right around the corner now, are you ready?? I'm so not ready. I'm like 75% ready.
However, now that I finalized my Christmas cookie recipe list with these Heath Bar Cookies right at the top, I am feeling much better!
Every year I make at least four or five different Christmas cookies and I am so glad I perfected this recipe just in time to include it.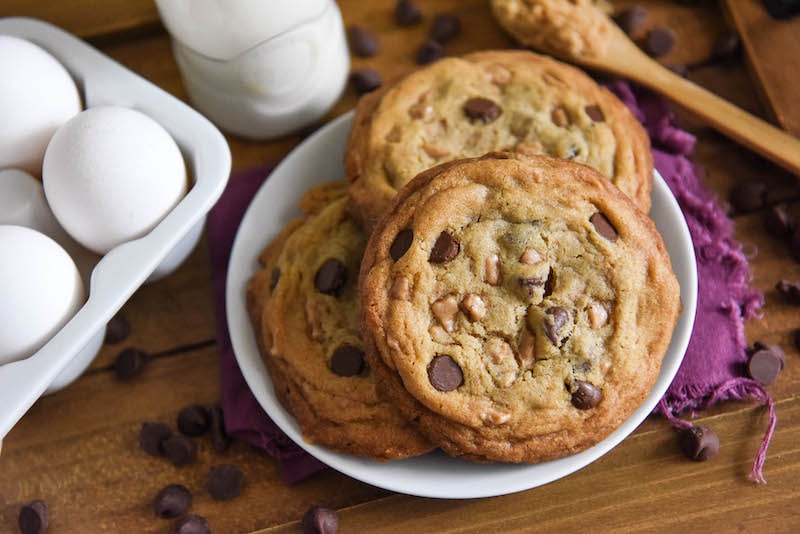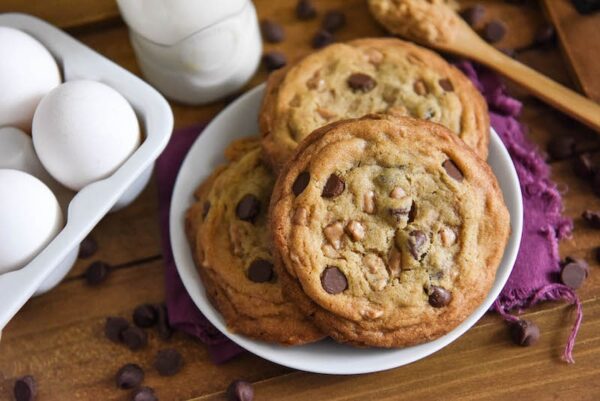 This year I have narrowed it down to just four cookies that I am making for our friends and neighbors.
It was a hard choice, but I feel I have a solid list that has something for everyone.
I am going to make a triple batch of each one so we have enough to give everyone a few of each cookie.
Of course, one of the cookies are these Heath Bar Cookies.
Then I am going to make Reese's Peanut Butter Cup Cookies, Gingerdoodle Cookies and Apple Cider Cookies.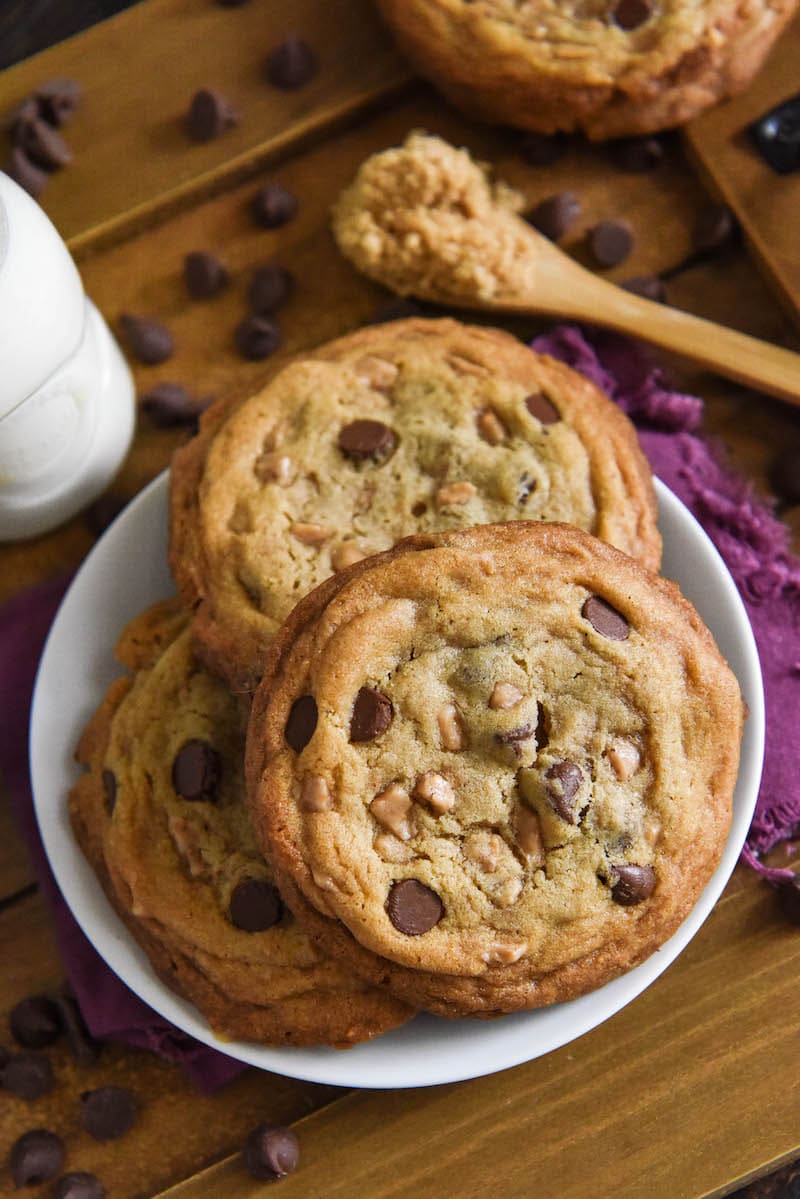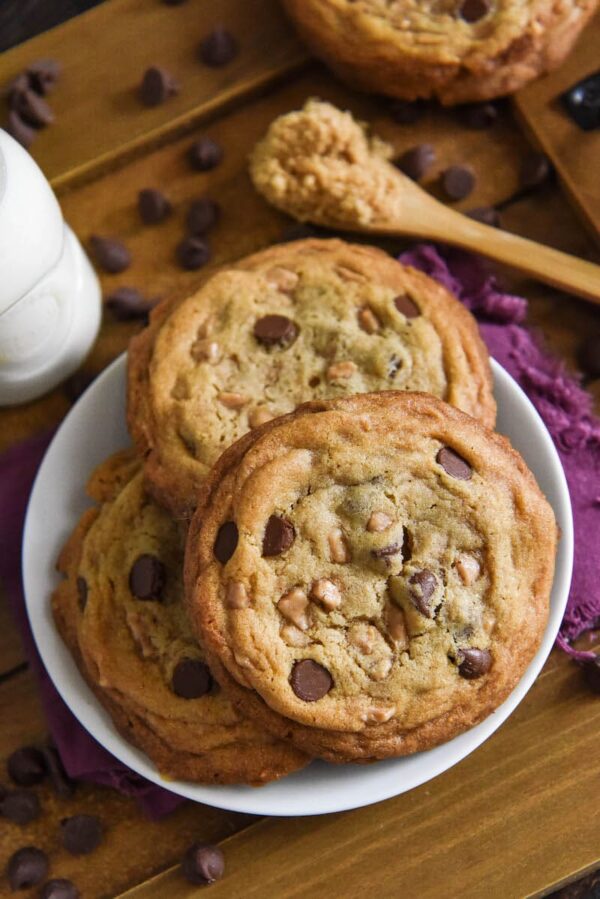 These Heath Bar Cookies are a great basic brown sugar cookie recipe loaded with chocolate chips and toffee bits.
They are a super buttery cookie with thick, chewy centers and slightly crispy browned edges.
You can add milk chocolate chips or semi-sweet chocolate chips, the choice is up to you!
Or, if you are feeling up to it, you can also chop up actual heath bars and use those instead of the chocolate chip & toffee bit combo.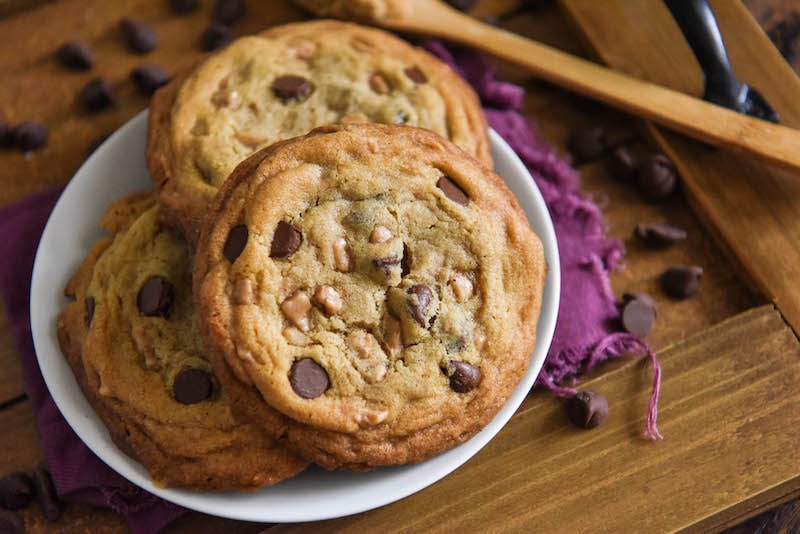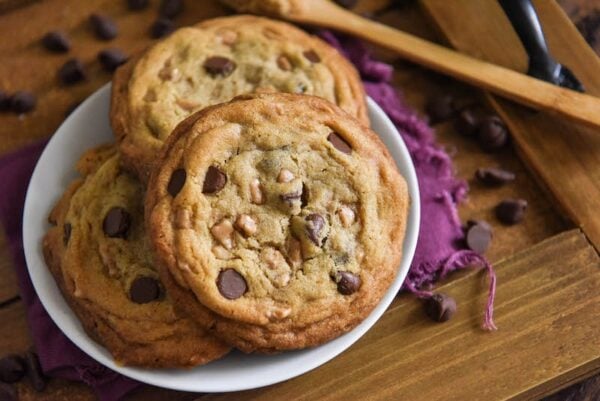 Store these cookies in an airtight container for up to a week and they will stay nice and chewy!
If you notice they are drying out, you can add a slice of bread to the container and replace it every few days.
An added slice of bread with cookies will help them stay moist and the bread will actually turn very stale in a day or two.
Head over to Dixie Crystals for the full recipe I developed for them!
RECIPE: Heath Bar Cookies
This post may contain affiliate links. Read my disclosure policy.