Pfeffernusse Cookies: These German holiday cookies are similar to American gingerbread cookies, but are filled with extra spices and tossed in powdered sugar!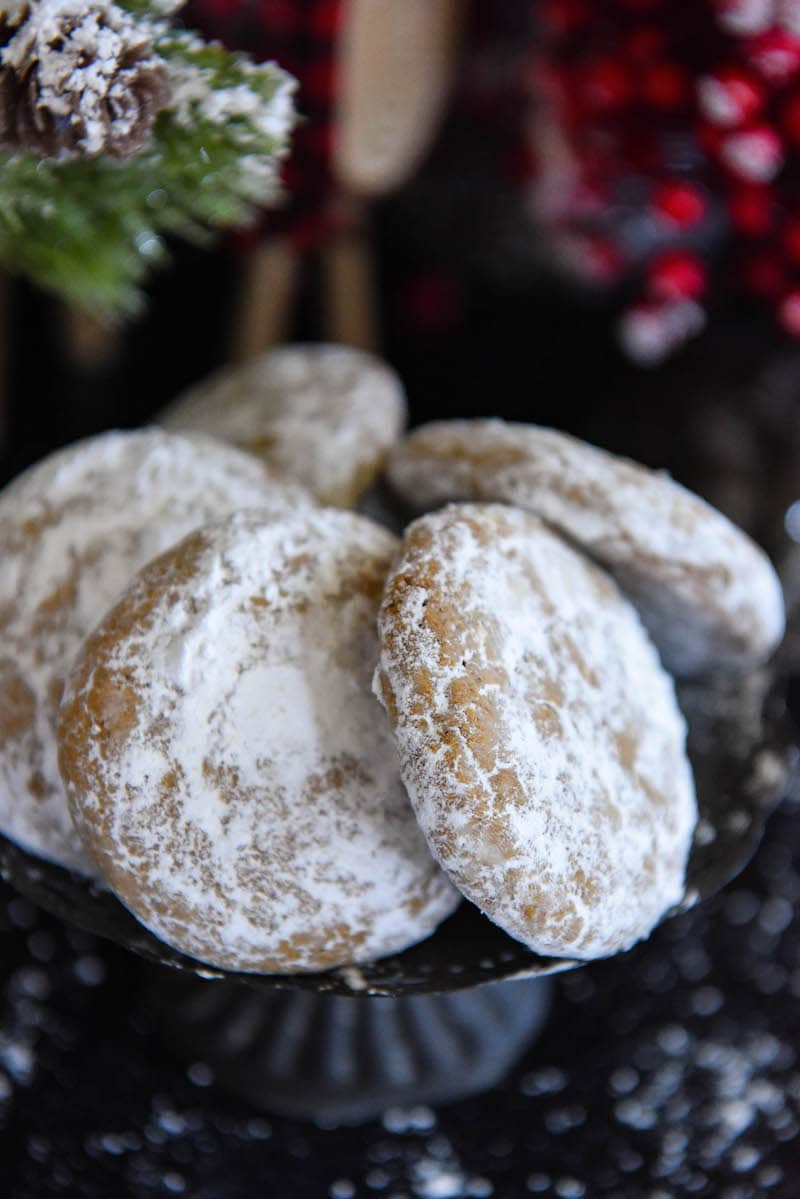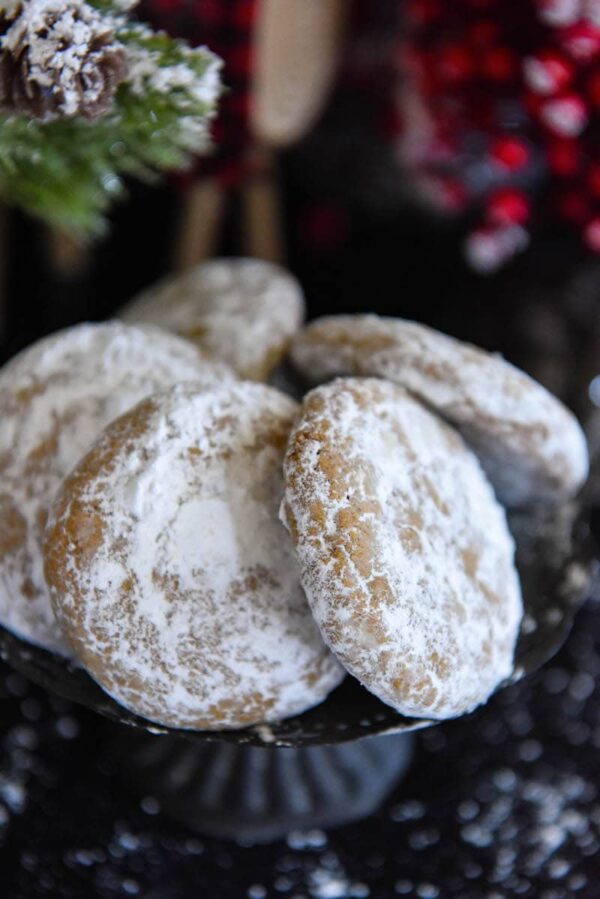 If you are looking for some fun new cookies for your cookie exchange, these Pfeffernusse Cookies are a must try!
Unlike most of the Christmas Cookies we all make every year, these cookies are a rare site at most cookie exchange parties.
These unusual holiday cookies are a popular treat in Germany, Denmark, and The Netherlands.
They are similar to gingerbread cookies or molasses cookies, however they have a lot more seasonings added and a slight bite of pepper at the end.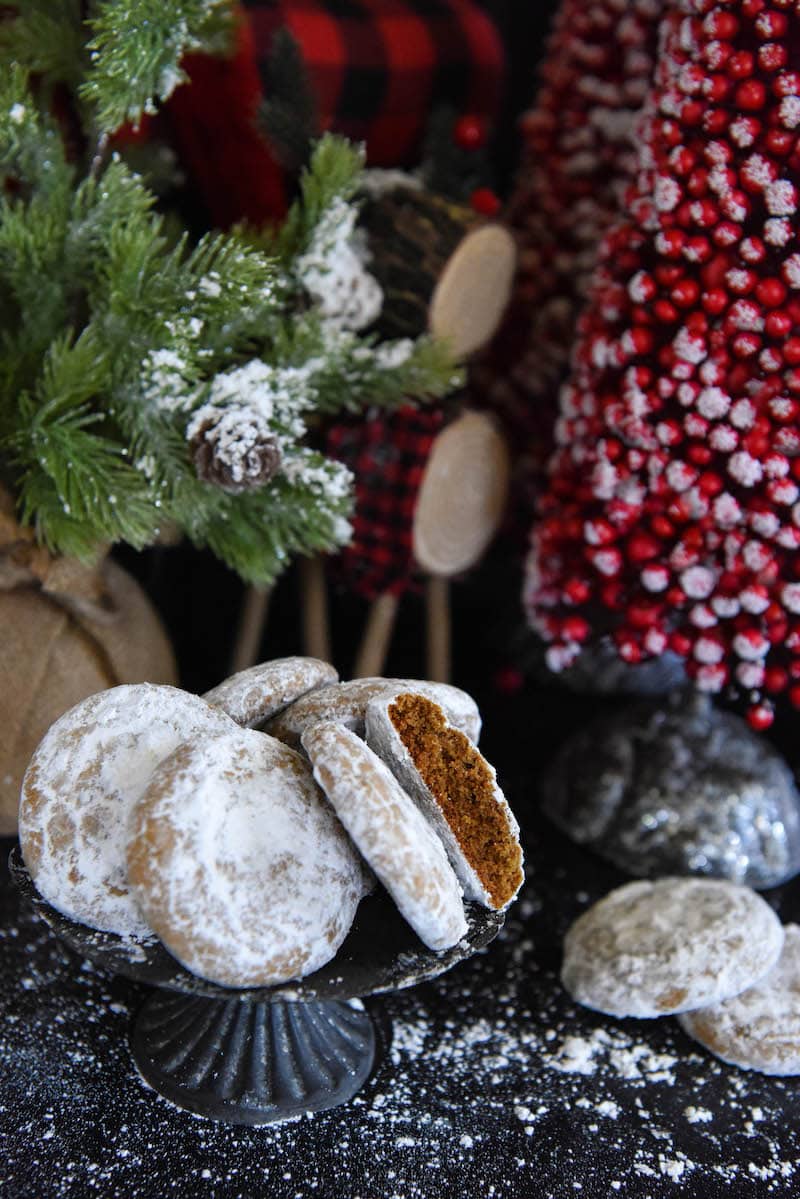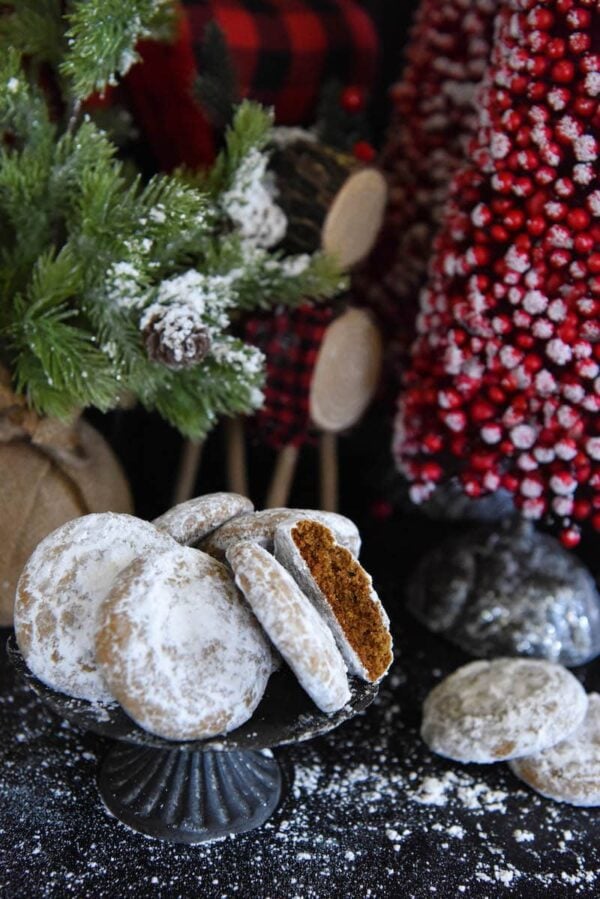 This Pfeffernusse Cookie recipe is very easy to make since it uses only one-bowl and melted butter!
If you are looking for an easy Christmas cookie recipe, this is definitely one worth trying.
You whisk together all the dry ingredients, add in the melted butter, molasses, anise extract and one egg.
Beat it all together until it's nice and combined and then roll the cookie dough into balls.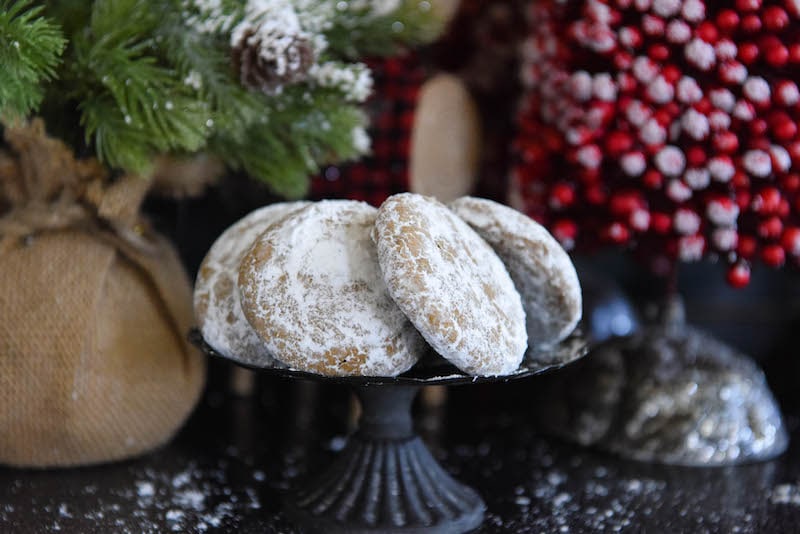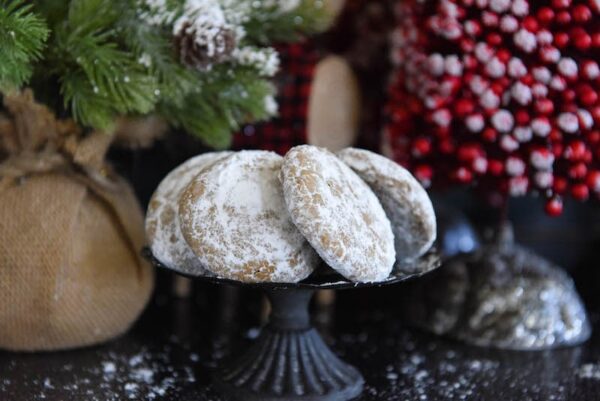 Pfeffernusse Cookies are traditionally tossed in powdered sugar or occasionally topped with a glaze/icing.
I asked my German neighbor how her grandmother would make these cookies and she said powdered sugar was the only way!
I don't mess around with grandmas, so I stuck with the traditional powdered sugar coating.
Since these Pfeffernusse Cookies are not very sweet on their own, I think the powdered sugar really pulls them together.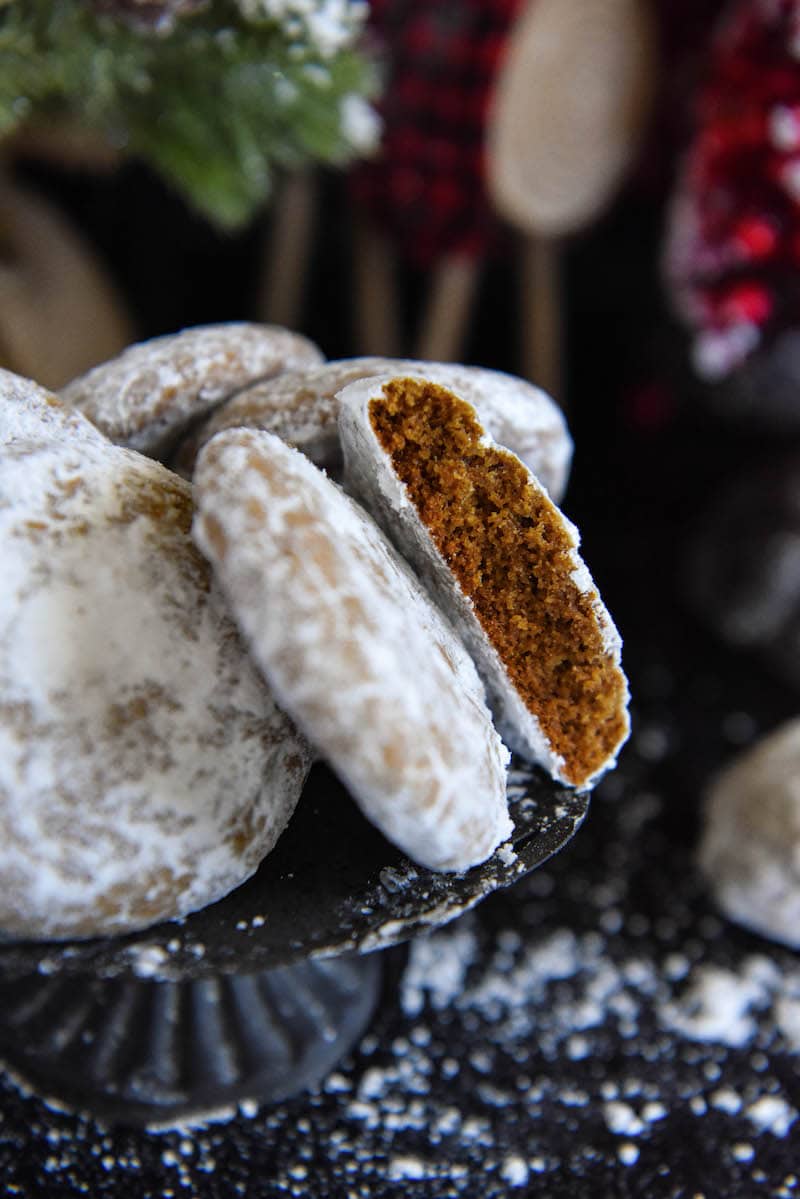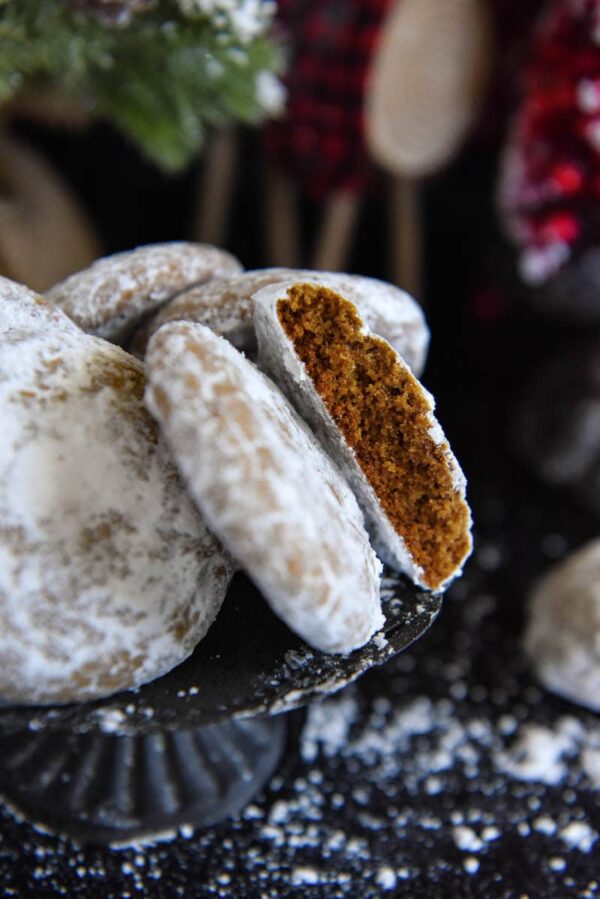 All Pfeffernusse Cookies are loaded with lots of seasonings and holiday spice flavorings.
In this recipe, I used cinnamon, white pepper, nutmeg, ginger, salt, all spice, cloves and anise extract.
We also use 1/3 cup of molasses which adds a great depth to the cookie!
The cookie itself is more of a dense cake style cookie. It's not super chewy, but the centers do stay a little chewy.
The edges firm up and have a bit more bite to them than the centers.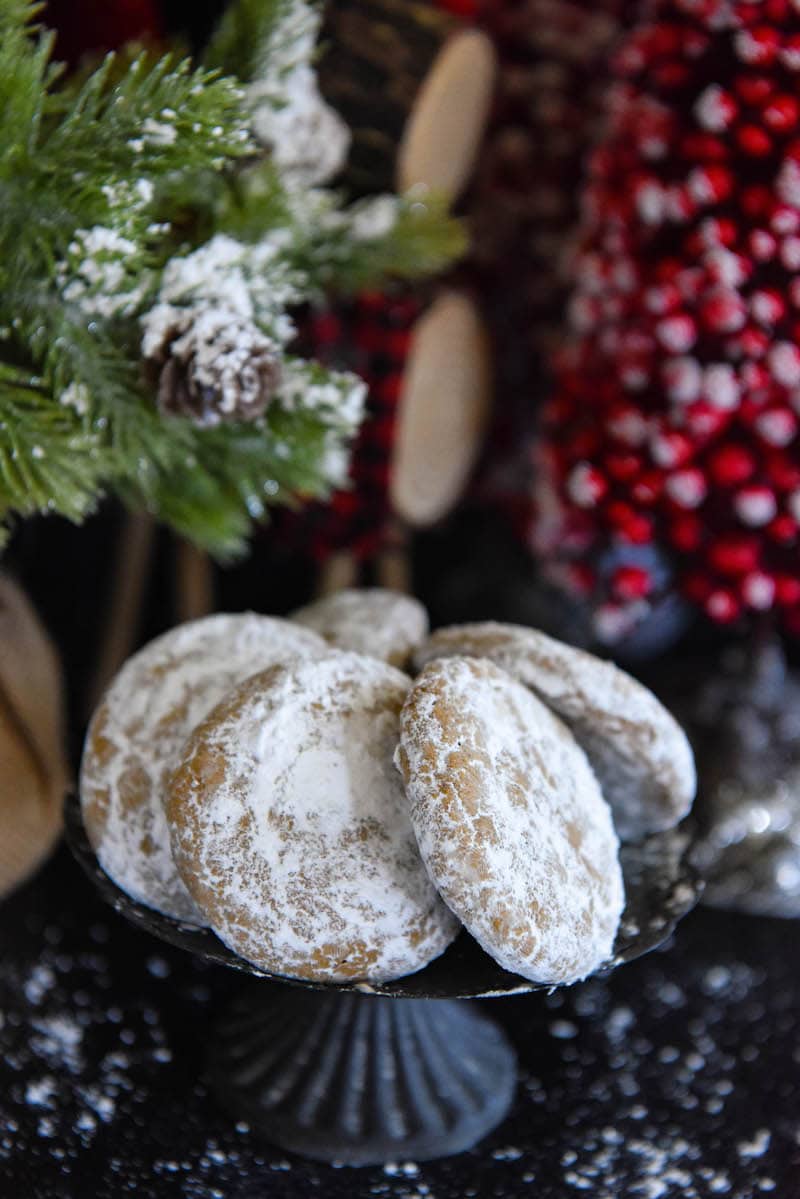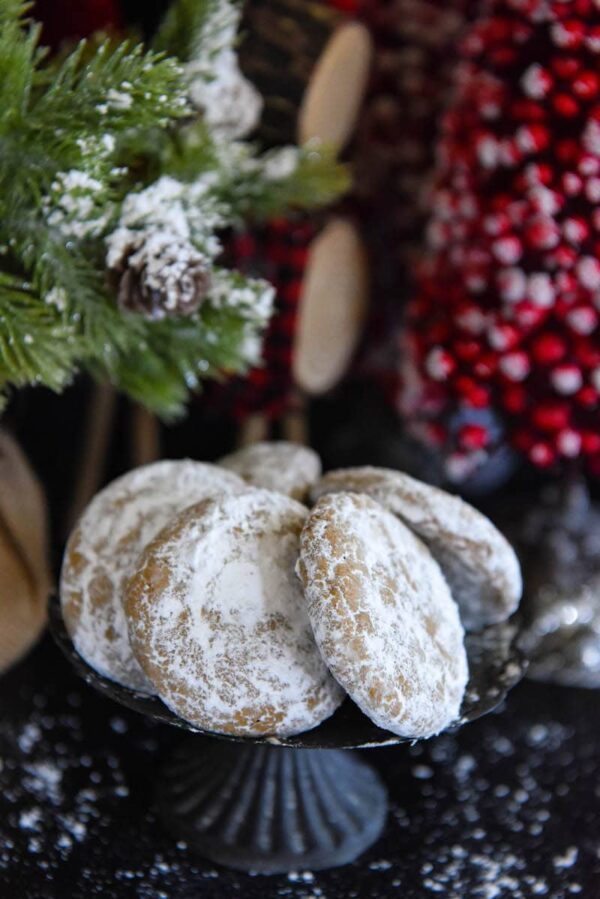 This Pfeffernusse Cookie recipe is perfect for a Christmas cookie exchange party because they can be made a couple days ahead!
Store them in an airtight container and they will stay fresh like the day you made them for almost a full week!
I am really excited to hear what you think of these German holiday cookies!
Head over to Dixie Crystals for the full recipe I developed for them!
RECIPE: Pfeffernusse Cookies
This post may contain affiliate links. Read my disclosure policy.