Pumpkin Sour Cream Coffee Cake: an extra moist pumpkin spice cake, topped with a cinnamon crumb topping, makes a perfect Fall breakfast coffee cake or dessert!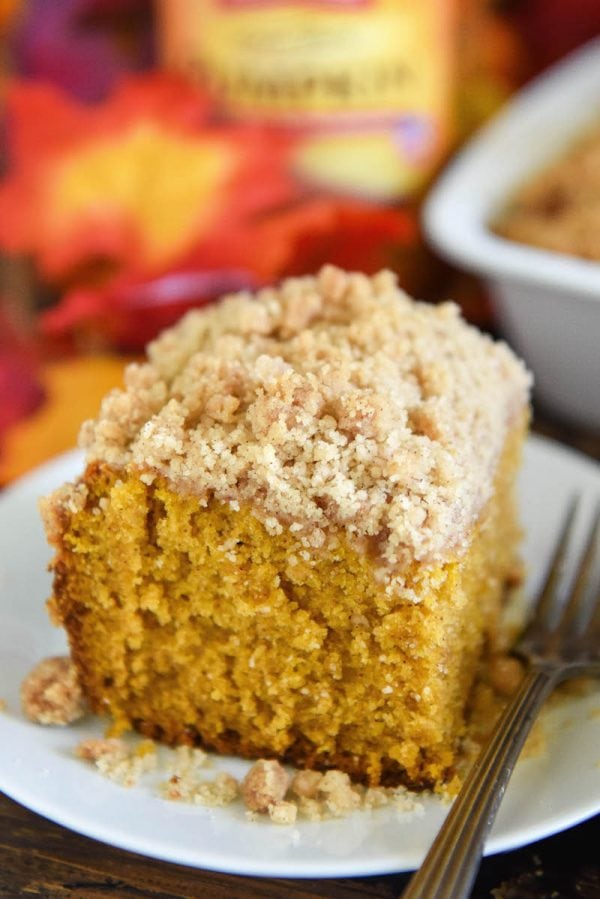 Coffee Cakes (also sometimes called Crumb Cakes) might be one of my favorite things in the world because you get to eat cake for breakfast.
Seriously, what is better than cake served in the morning with coffee? I'll tell you what, nothing.
Well, except when you make that cake pumpkin flavored, because then that is just a tiny bit better.
However, to be fair, this Pumpkin Sour Cream Coffee Cake is also amazing for dessert. Or snack. Or lunch. Or 1 am.
It's literally delicious anytime you want to eat it. It just sits on the counter calling your name when you walk by.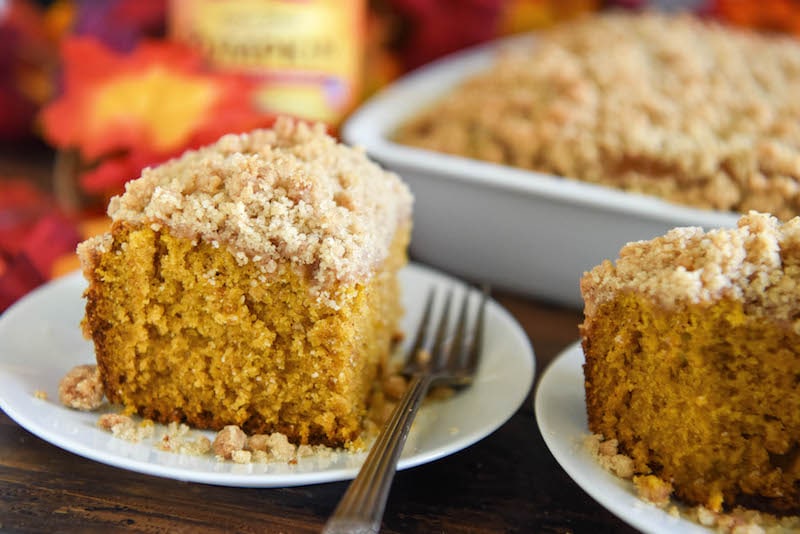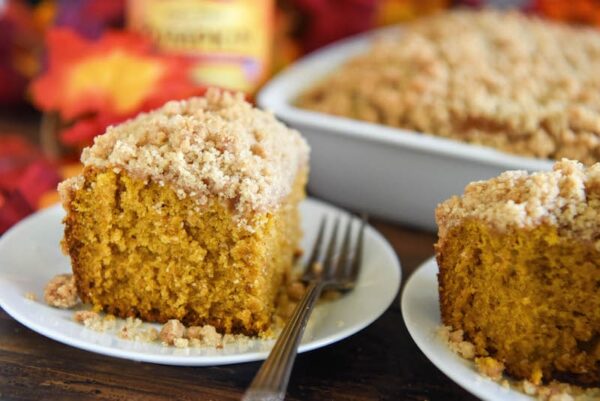 I mean, just look at that thick layer of homemade pumpkin spice cake. Take it all in.
I'll let you in on a secret, it even smells and tastes way better than it looks.
Plus, like my all time favorite Pumpkin Dream Cake, the cake itself is extra moist as well!
And the cinnamon streusel topping really sets it over the top in the best way possible.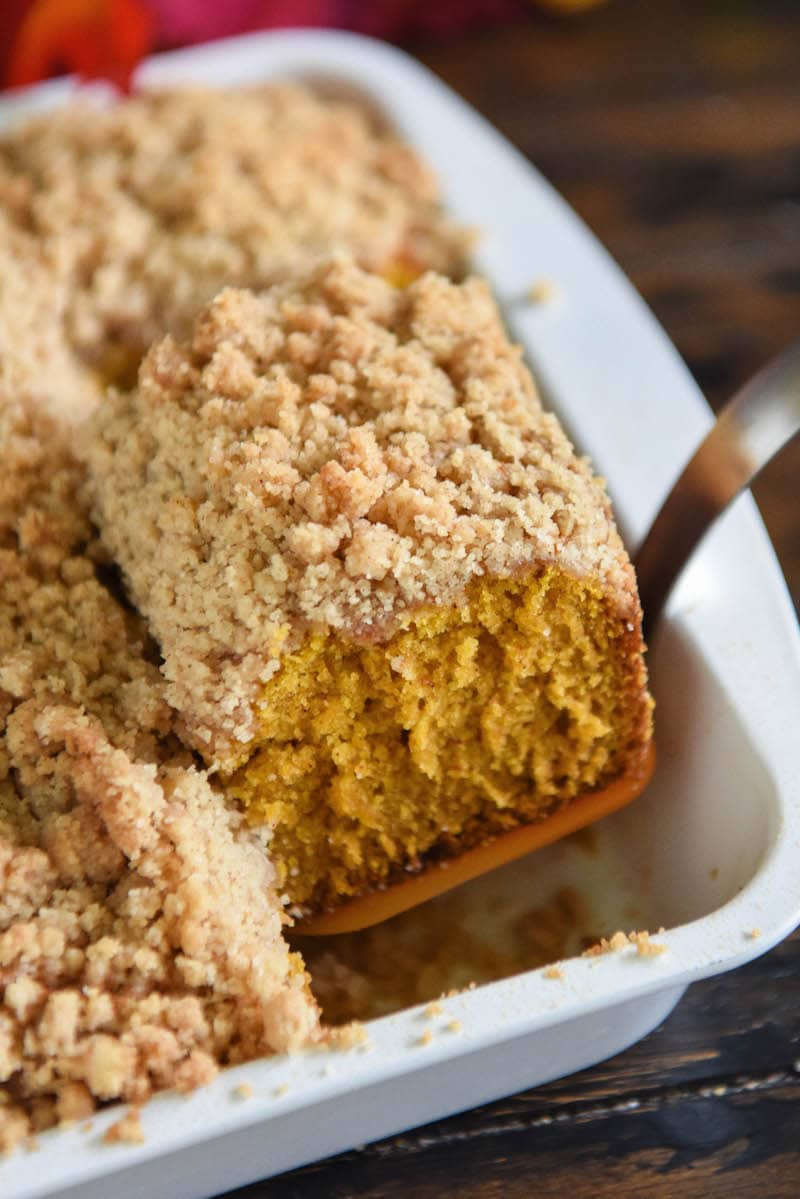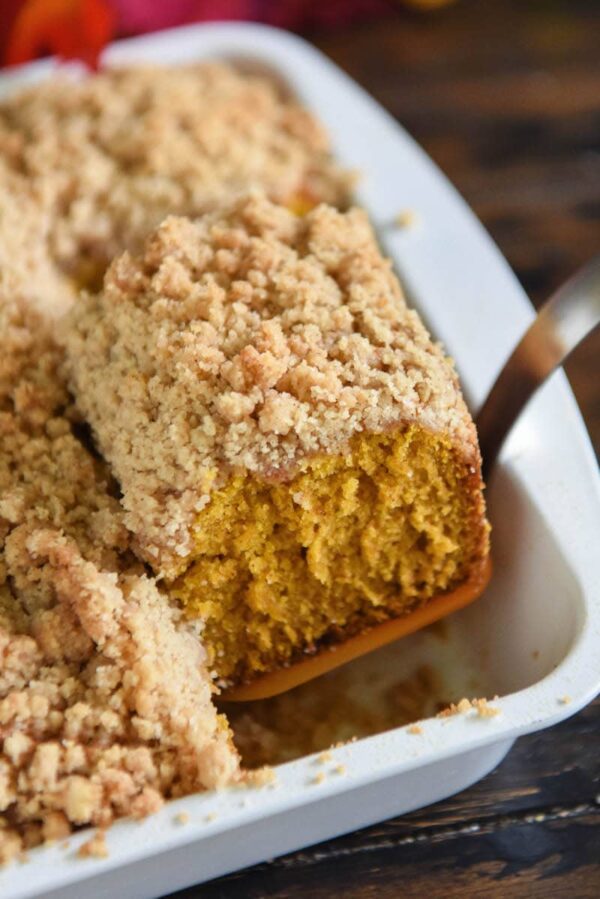 If you are feeling extra crazy, instead of just cinnamon you could use pumpkin pie spice in the crumb topping.
However, in my humble opinion, the pumpkin cake already has a whole tablespoon of pumpkin spice in it, so I think the cinnamon on top is perfect as is.
I know some of you will ask, so I want to go ahead and address the question.
YES, the cinnamon streusel topping is necessary. Ok, not 100% necessary, but it is 100% recommended.
Without it, it just doesn't have that same amazing coffee cake pizzazz we all love. It's definitely worth the few extra minutes.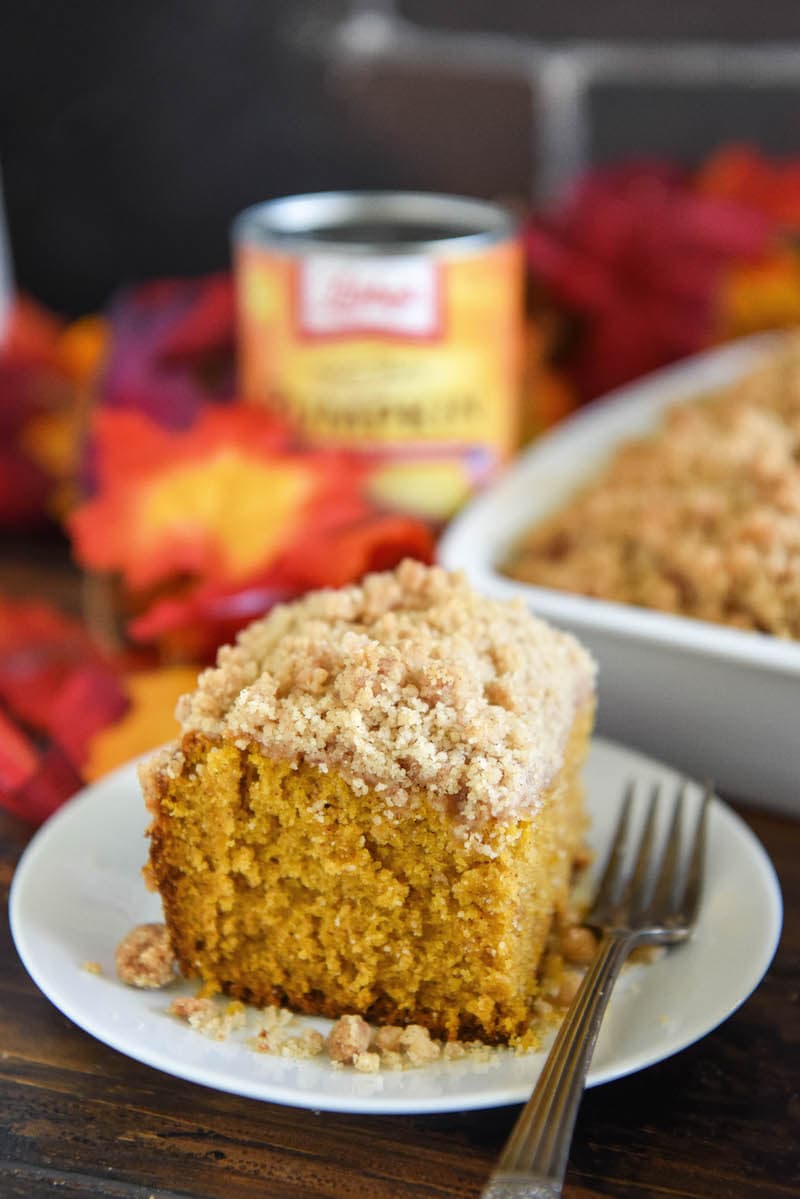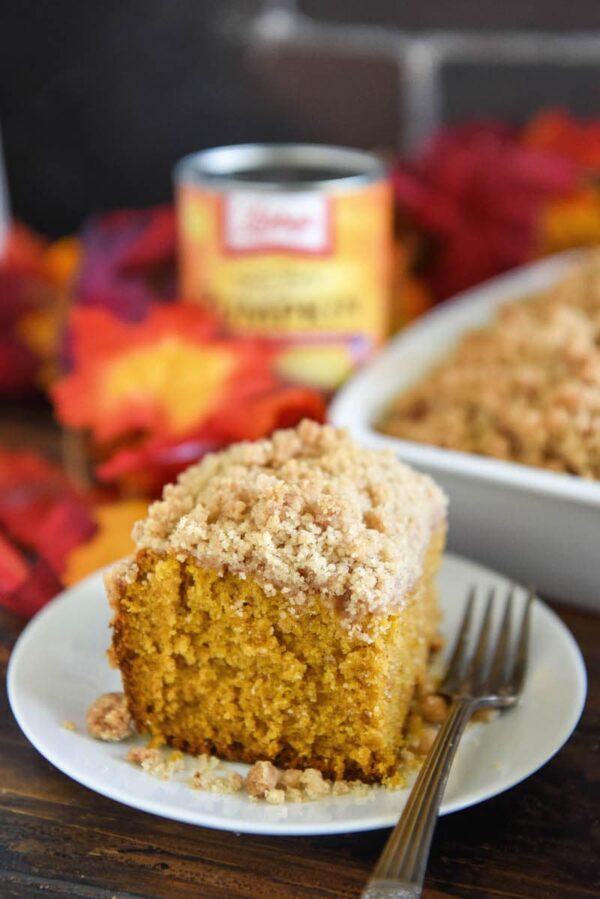 If you are not a pumpkin fan, this cake would also be amazing made with butternut squash puree or sweet potato puree.
As long as they have the same texture as canned 100% pumpkin puree (not pumpkin pie filling!) it will work just fine.
———————————————————————
Head on over to Dixie Crystals for the full recipe I developed for them.
RECIPE: Pumpkin Sour Cream Coffee Cake
———————————————————————
Want to Save This Recipe?
This post may contain affiliate links. Read my disclosure policy.