Smoked Fish Dip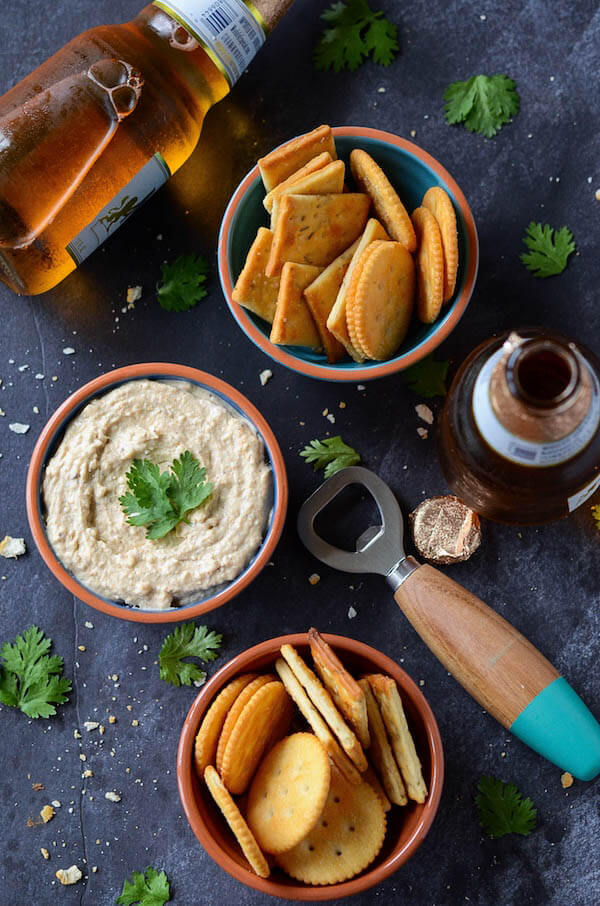 Living here in Florida, we have some of the best fresh seafood around. My parents went out in the Gulf on the boat on Friday and ended up only catching one trout. What do you do with just one trout? One fish is not near enough to make The Best Blackened Fish Tacos…but it was enough to make this glorious Smoked Fish Dip!
I made this for a Memorial Day pool party we went too and everyone was gobbling it up. Even non-fish lovers loved this dip! Heck, even Lyla and Ellie were chowing down!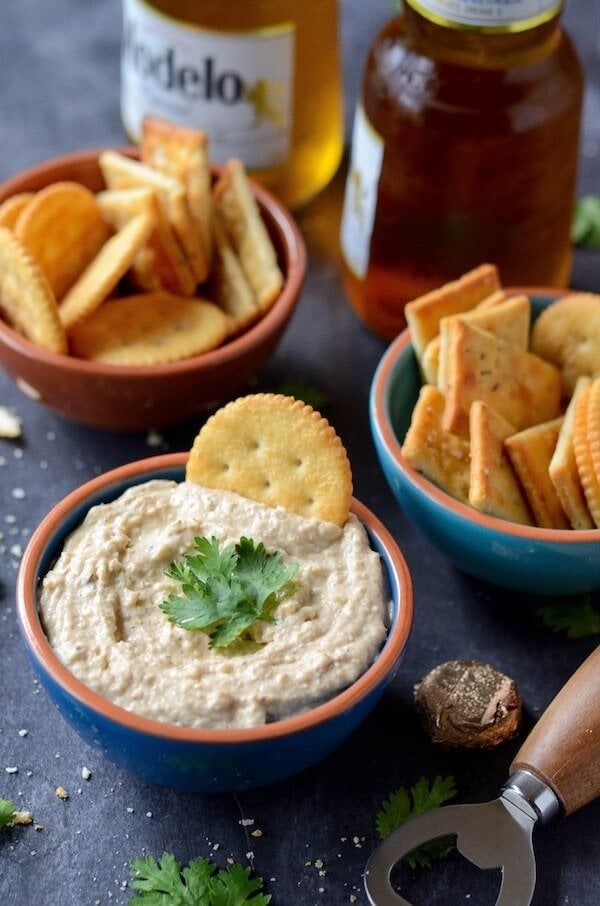 A few Christmases ago we all pitched in and bought my Dad an amazing smoker. We smoke ribs, chicken, pork, sausage and fish. There is literally no meat we won't smoke!
It's just all so delicious once he smokes it. He hysterically likes to call it his "man crockpot" since he sets it up and lets it go. If you don't have a smoker, it should definitely be on your list of things to try.
Jorge and I don't personally have a smoker, but lucky my parents live close enough that we can just borrow theirs when we want to. It's definitely on Jorge's wish list though!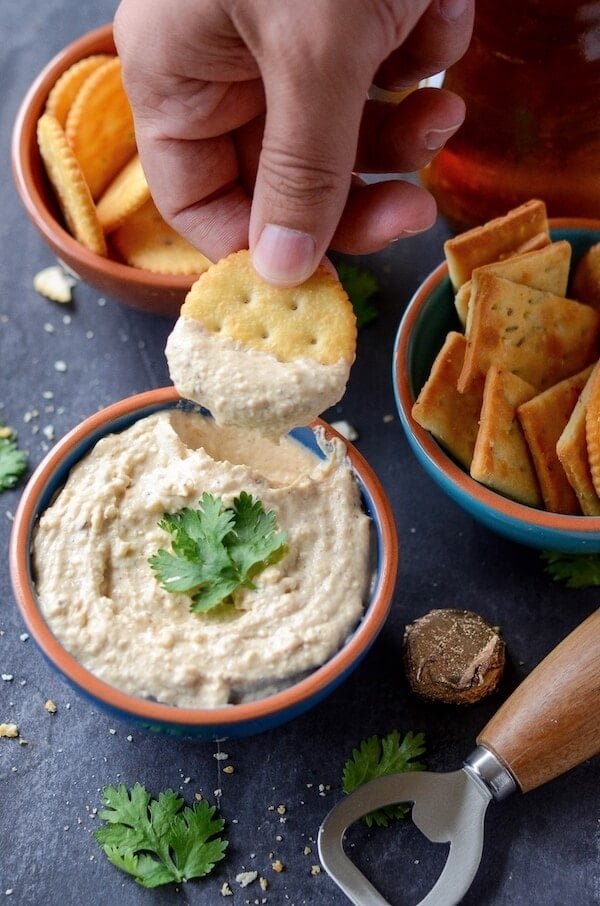 This Smoked Fish Dip is a creamy full flavor Florida party classic. 6 ingredients, 5 minutes and a quick whirl in the food processor and it's ready to go. Gotta love those 30 minutes or less dishes!
You can whip it up to a couple of days ahead of a party and it will taste just as fresh. It also makes an awesome afternoon snack.
In case you don't have an awesome Dad bringing home a fresh catch, you can also buy smoked white fish in the seafood section of most grocery stores (just ask someone to help you find it!). It is also sometimes found in the canned meat section.
If you can't find it anywhere, your last resort can be to grill a filet of white fish and then add a little liquid smoke to the dip. Just be careful as liquid smoke can be powerful — add a little and taste as you go!
Smoked Fish Dip Recipe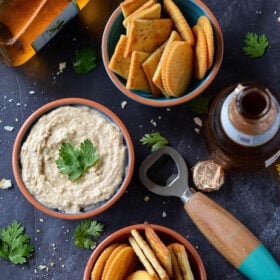 Ingredients:
6 oz smoked white fish
1/4 cup mayo
1/3 cup sour cream
2 oz shredded parmesan (about 1/3 cup)
1 teaspoon worcestershire sauce
2 teaspoons old bay seasoning
cracked black pepper & salt, to taste
Directions:
In a food processor, combine all ingredients. Puree until smooth.
Serve immediately with crackers, or store in an airtight container for up to 5 days.
You can also freeze this dip for up to 3 months. Just thaw and serve chilled!