Strawberries & Cream Hand Pies are individually glazed small pies stuffed with strawberry preserves, fresh strawberries and sweetened vanilla cream cheese.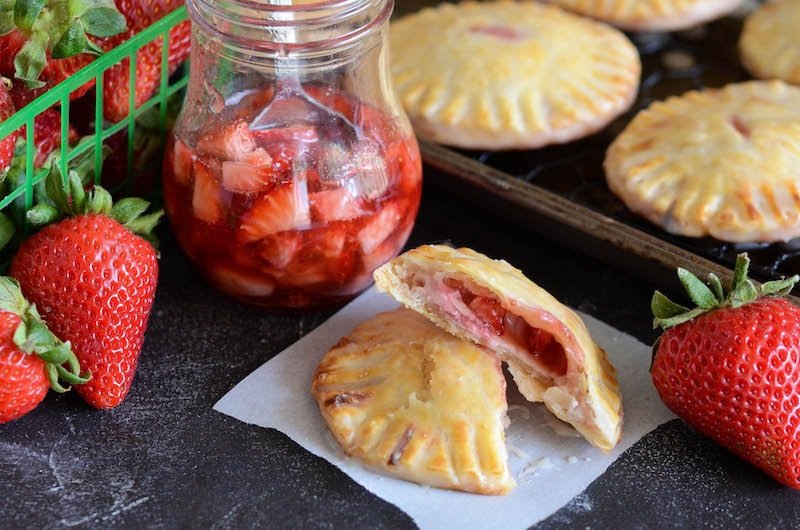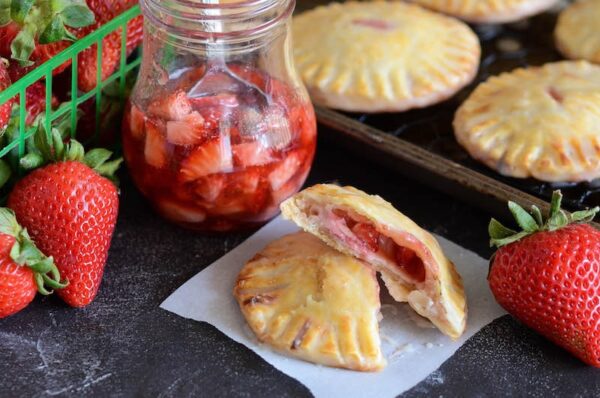 Strawberries & Cream Hand Pies are as adorable as they are tasty! You can use any fruit you prefer, but you can't beat the classic strawberry pie flavor.
I got the idea for these hand pies from McDonalds. That's right, you read that correctly, good old McDonalds.
They put a new McDonalds right in front of my neighborhood. I could lie to you like a good blogger and say that my kids NEVER eat fast food. EVER.
I make everything from scratch and they gobble up their veggies at every meal with no problems.
But that would be a giant fat stinking lie. My kids like chicken nuggets and sometimes Mom needs a little help. It's just the truth.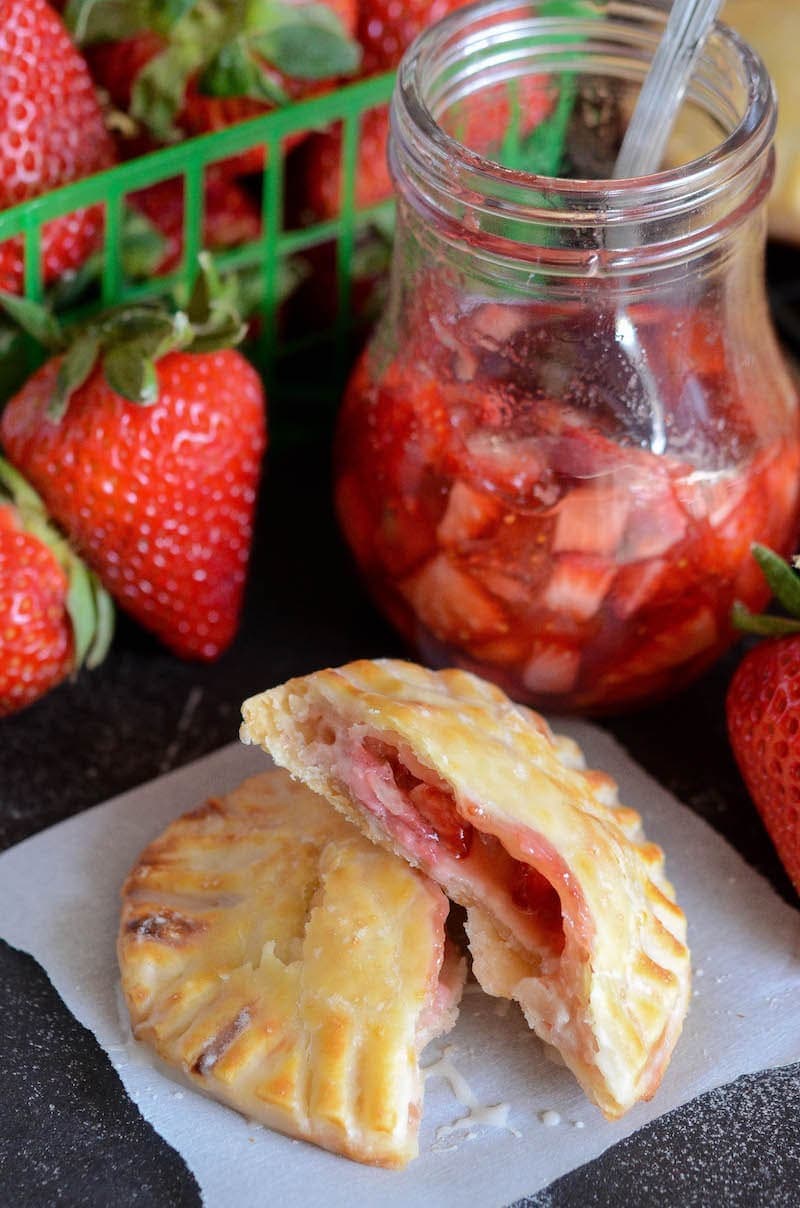 So there I am ordering their happy meal and I see a big advertisement sign for their newest pie, a strawberry cream pie. I caved and ordered one.
And I gotta tell you, for .99 cents, it was really tasty. However, it had no real strawberry bites in it…only what seems to be a strawberry jam/jelly.
So here I am, with my version of little Strawberries and Cream Hand Pies.
For a few dollars more, I was able to make 14 of them and my entire family gobbled them up!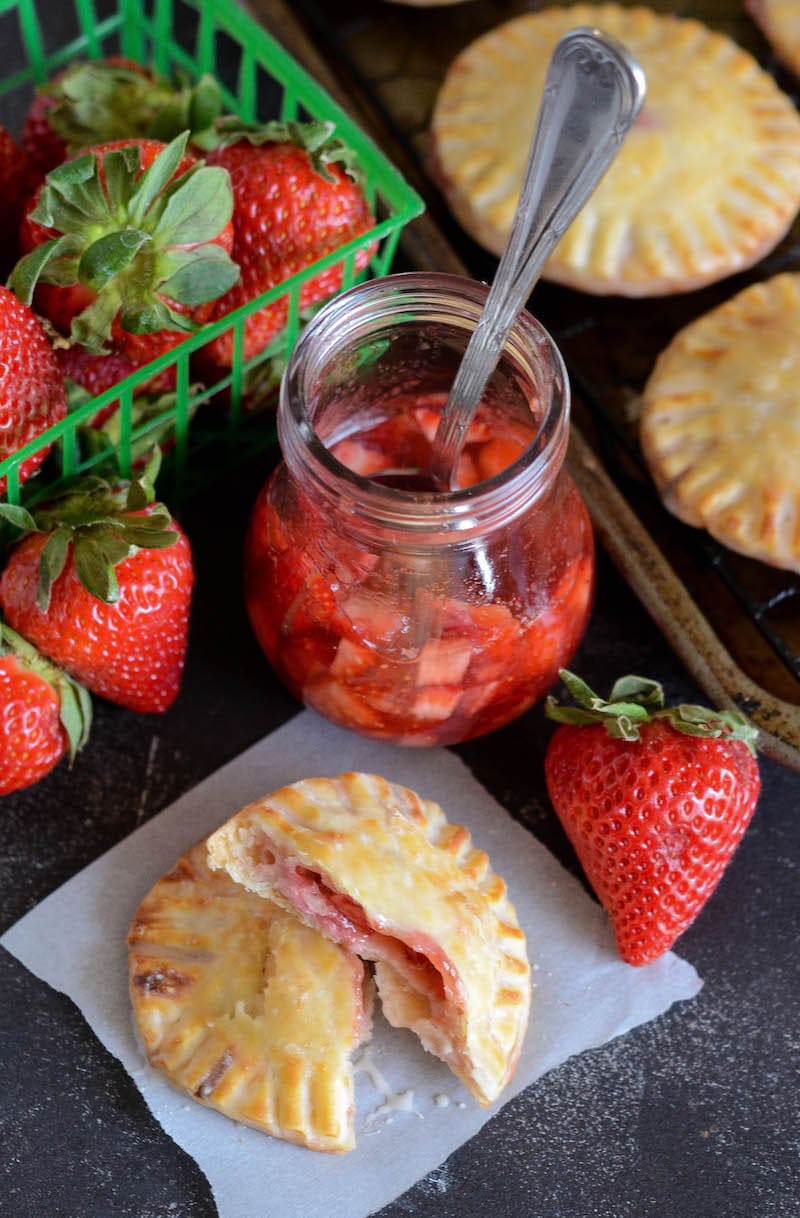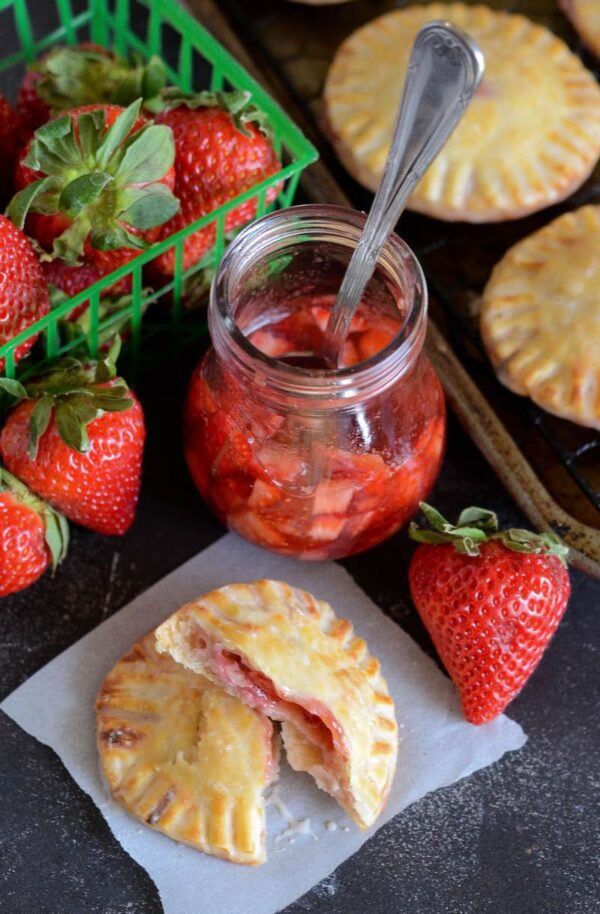 I made my Strawberries and Cream Hand Pies with store bought pie crust, but of course you can make your own if you have the extra time.
Then I filled them with a mixture of strawberry preserves and fresh chopped strawberries and a dollop of sweetened vanilla cream cheese.
After they were baked and the pie crust was all gloriously golden and crusty, I dipped each hand pie in a sweet thin glaze — very similar to a donut glaze.
You are going to flip when you get a big warm bite of these! SO GOOD!
I hope you enjoy these gorgeous little hand pies as much as we did! Make sure and watch the
video
to see how easy they are to make!
And if you are a fan of strawberries & cream, make sure and check out my favorite EASY recipe for Strawberries & Cream Cupcakes!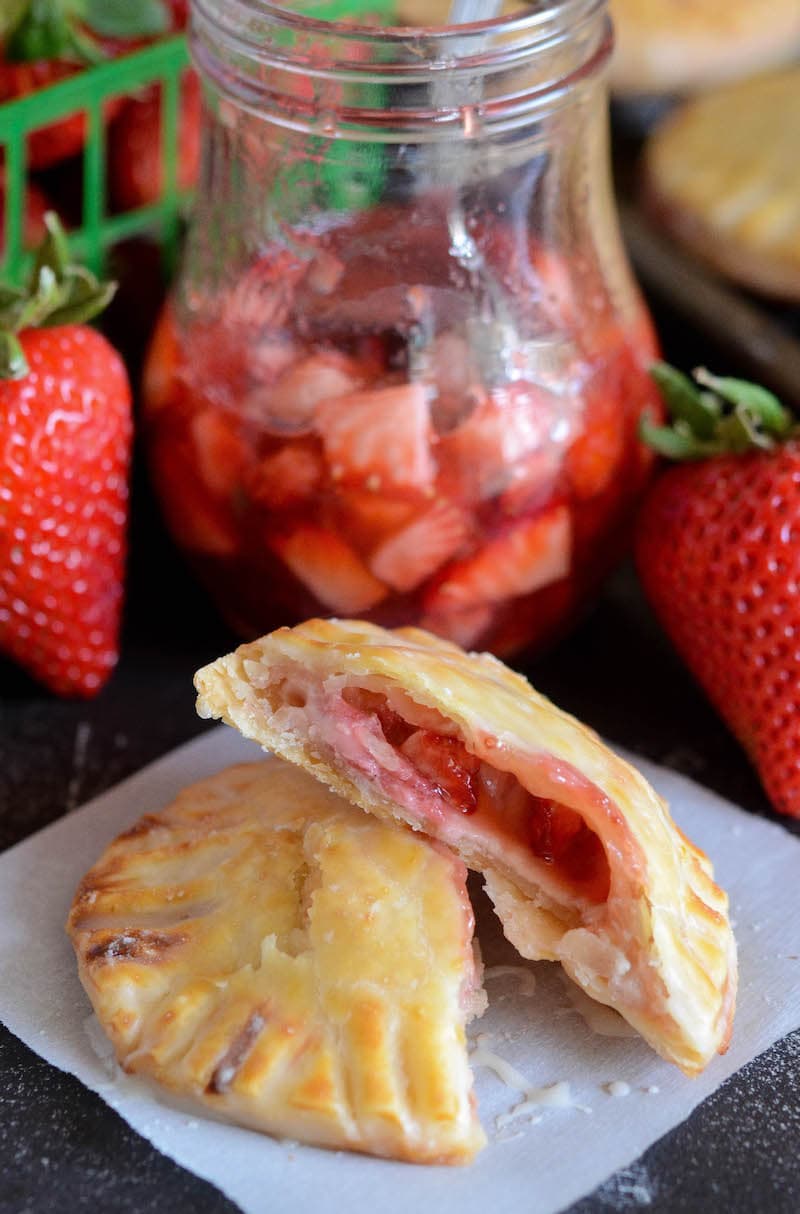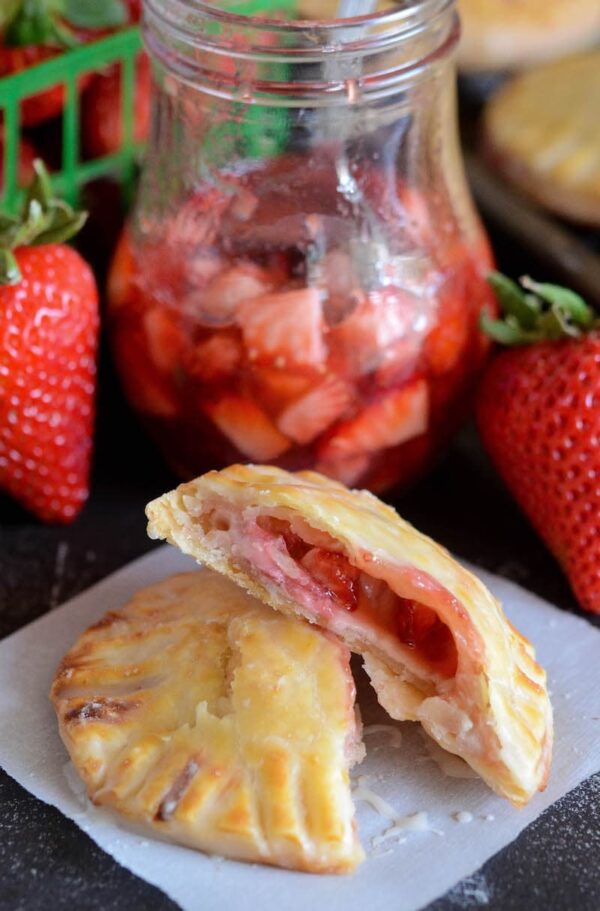 Head on over to Dixie Crystals to get the full RECIPE: Strawberries and Cream Hand Pies
This post may contain affiliate links. Read my disclosure policy.