Wondering which Christmas cookies to fill your tray up with this year? Here are 101 super fun and festive Christmas cookie recipes to inspire you!
With Christmas right around the corner, it's time to decide which cookies you're going to pile on that cookie platter! There are so many Christmas cookie recipes out there, though, that it can be a struggle to choose just a few to bake.
To help you out, I've picked 101 of my favorite Christmas cookie recipes from this year to tell you about. Some are dyed red and green, some have red and green decorations, and some are covered in sprinkles or chocolate – all together, they're a great representation of Christmas and its famous flavors. Whether you're in the mood for peppermint or just a simple sugar cookie, this collection is perfect for you!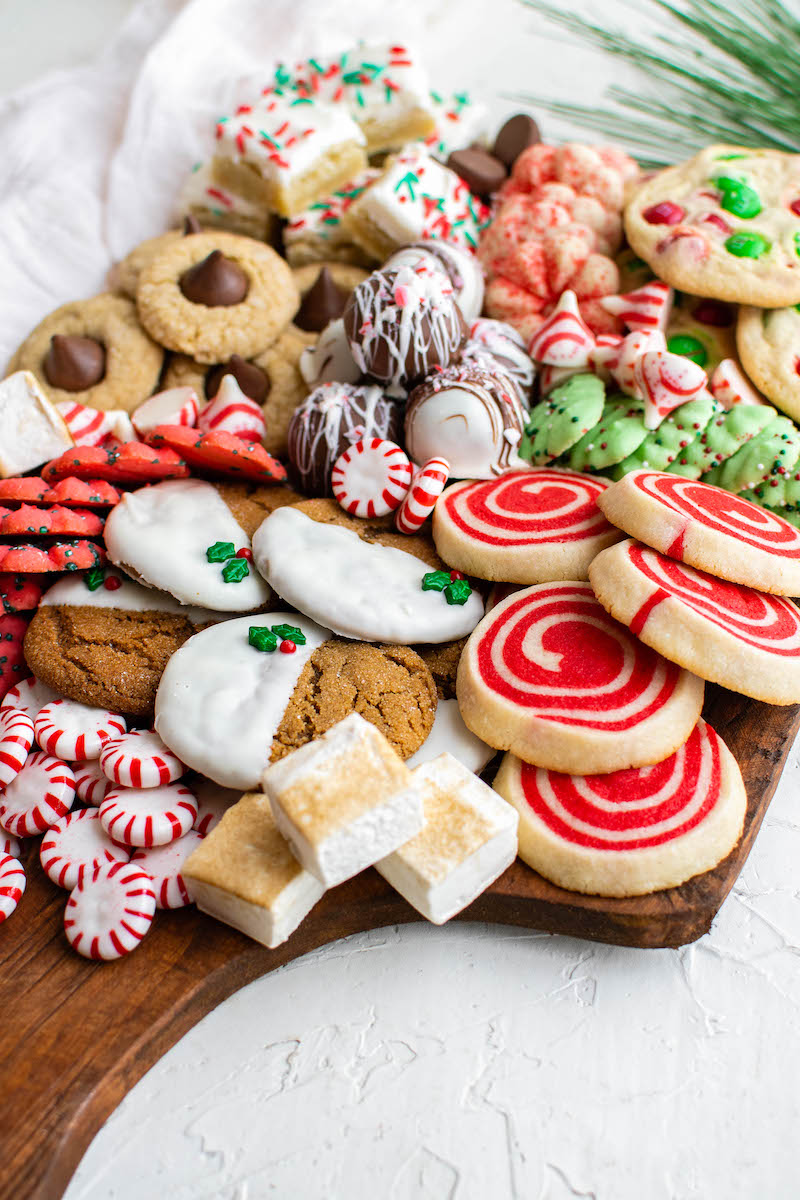 These Christmas cookie recipes are quick, easy and packed with all the feel good holiday vibes you're craving! You'll definitely want some sugary sweet treats to snack on this holiday season, but you don't want to be spending all day in the kitchen; and with these cookies, you don't have to!
They're also a diverse bunch! You've got your classic red and green cookies represented, some chocolate-covered goodness, and traditional gingersnap cookies, too. With flavors galore and Christmas spirit in each and every treat, your cookie tray will be the envy of all!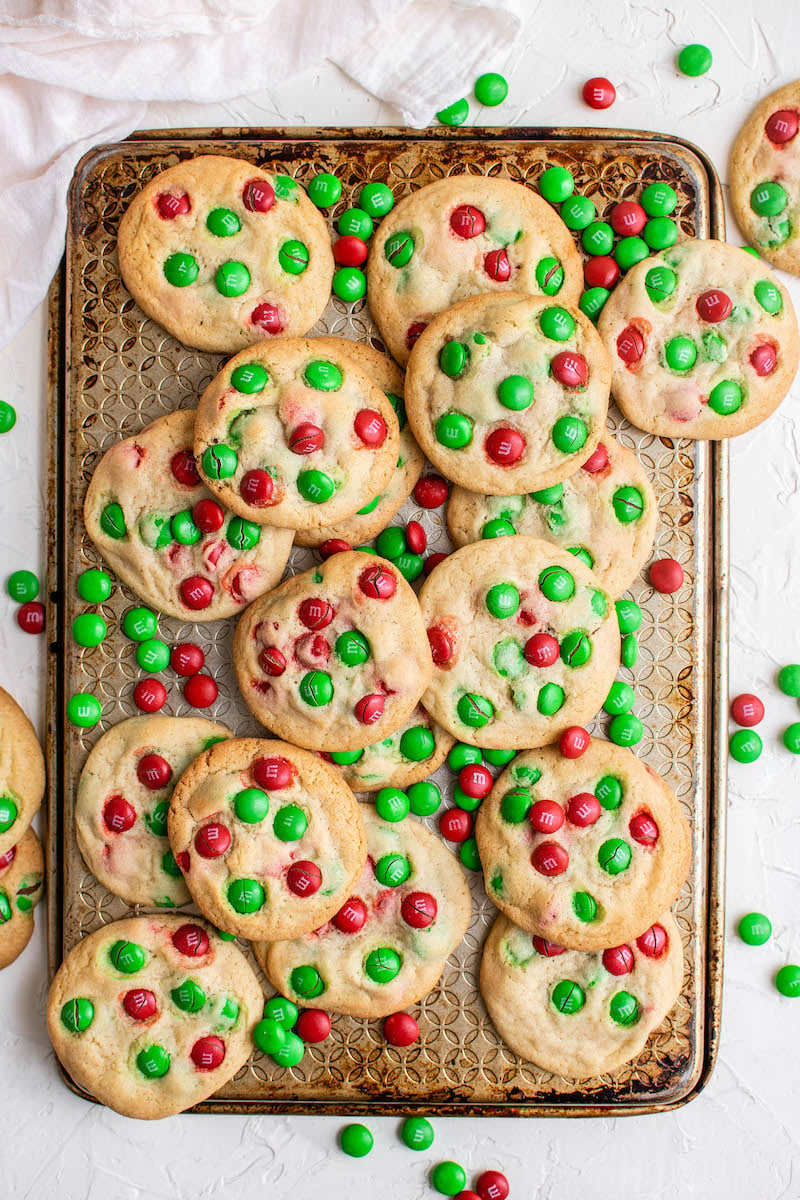 These simple Red and Green M&M Christmas Cookies are always a hit in my house – especially with kids. After all, who doesn't love an M&M cookie? Regular sugar cookies are great, but when you throw in some chocolate candy they become next-level tasty!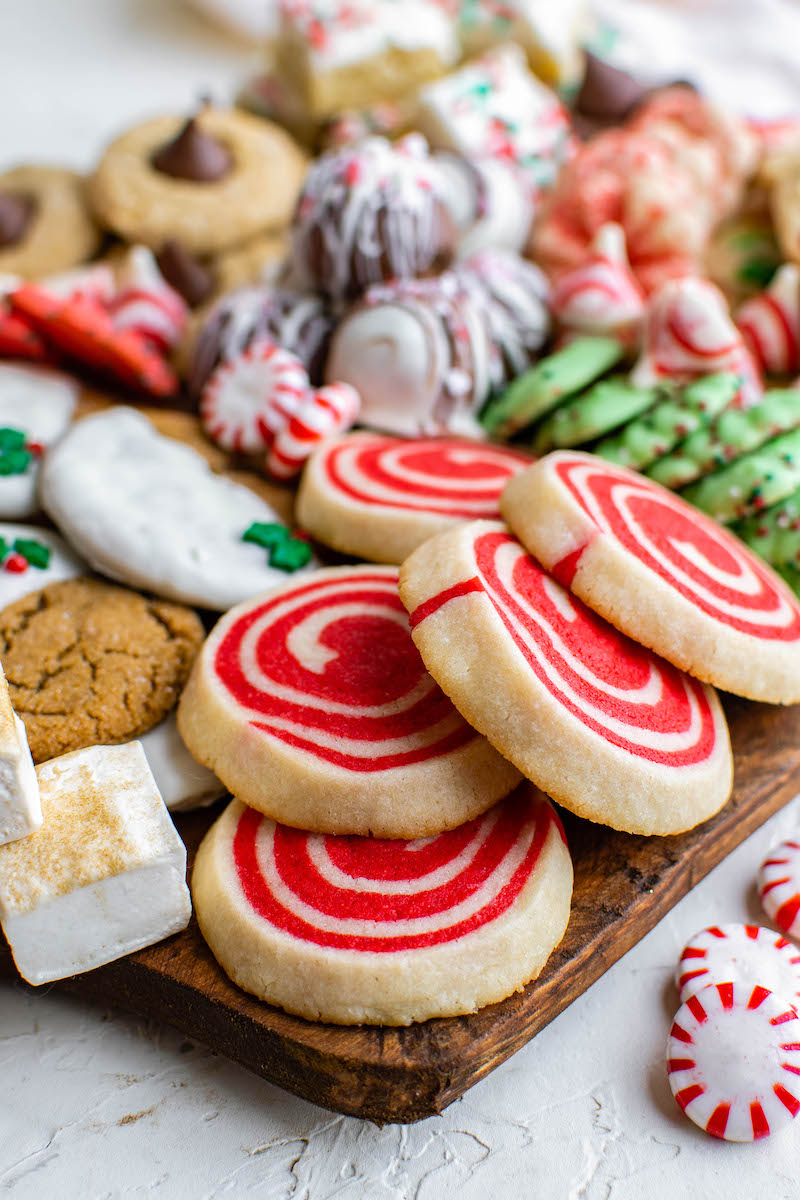 Speaking of next-level sugar cookies, check out these Old Fashioned Christmas Pinwheel Cookies! They may look kind of complicated, but they're totally not, and they add a huge dose of festive red to your cookie tray. We will definitely be making more batches of these sweet, chewy cookies in the coming weeks – they seem to disappear just hours after I take them out of the oven!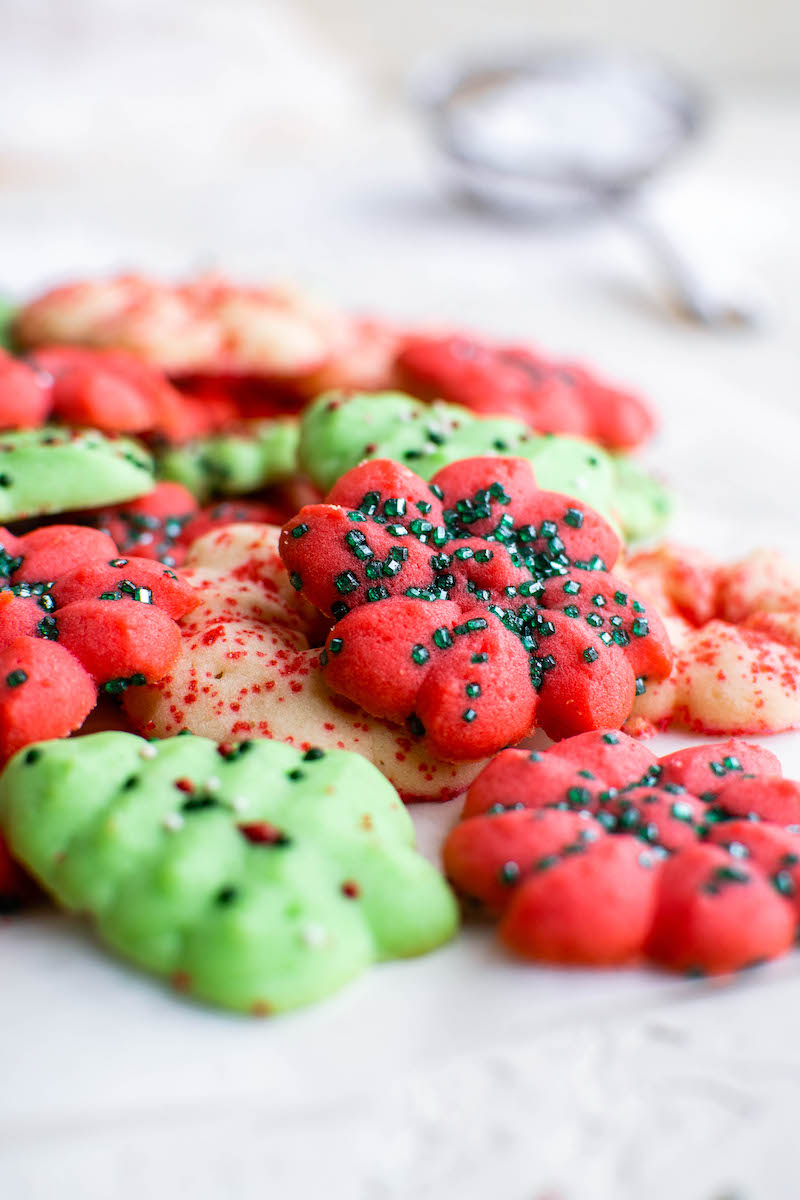 Spritz Cookies may be small, but they can totally pull a cookie tray together. With their cute sprinkles, fun shapes, and bright colors, it's impossible not to reach out and pop one in your mouth! They're the perfect cookie to snack on as you wait for Christmas dinner to be served.
Note: you will definitely want a cookie press to make these cookies!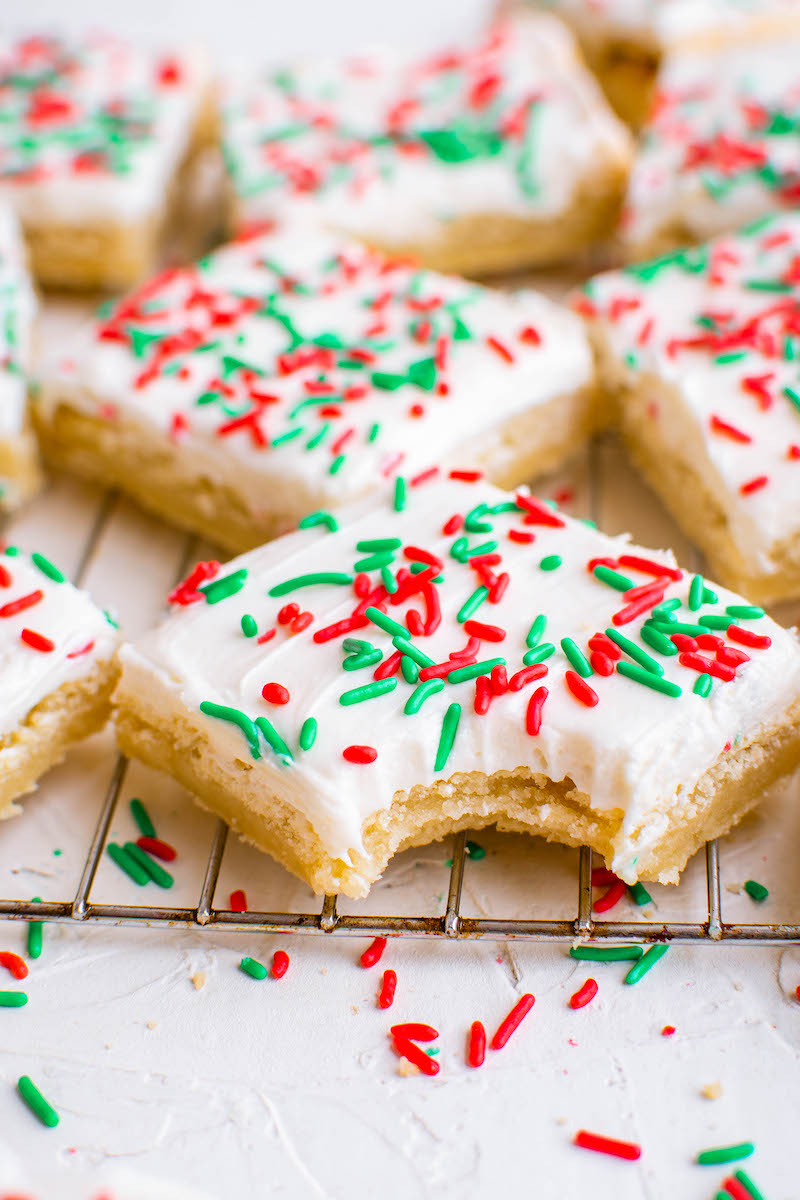 If you're looking to make sugar cookies with half of the usual work involved, these Frosted Sugar Cookie Bars are your best friends. Simply form the dough, press it into the pan, bake, and enjoy these chewy, cake-like cookie bars. No need to roll out the dough this time!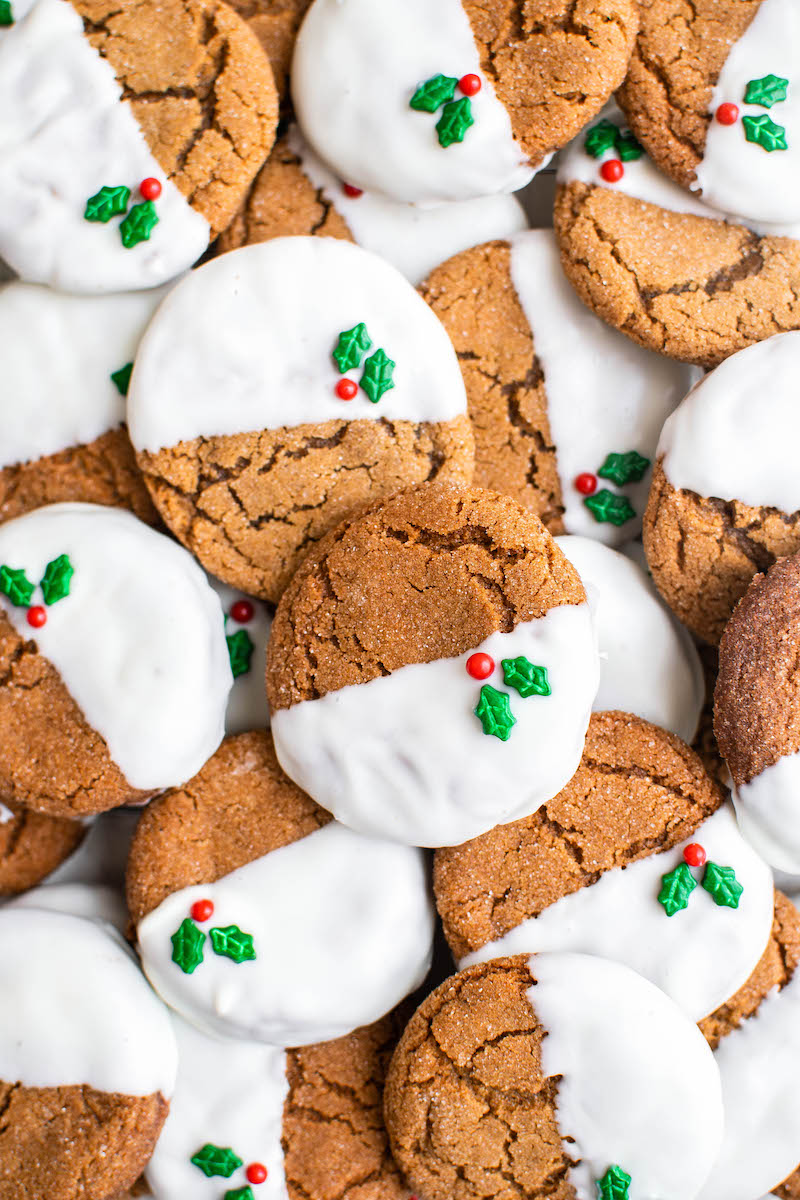 Time for a traditional Christmas cookie staple! These White Chocolate Dipped Gingersnap Cookies are full of warm ginger flavor and they're coated in sweet melted white chocolate. Decorated with a little holly and ivy, these cookies will add a sophisticated, elegant touch to your cookie platter, should you choose to include them. (I highly suggest that you do!)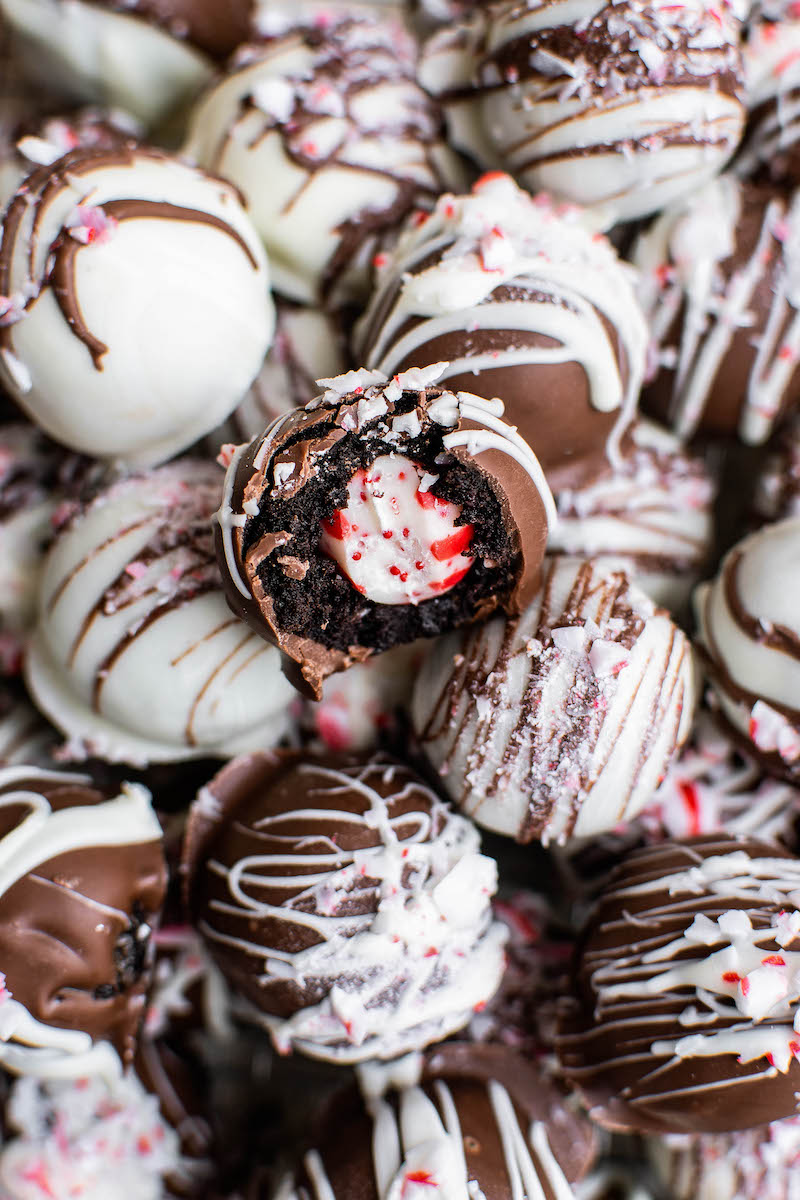 Oreo Truffle Balls
Okay, best for last. I truly love each of these cookie recipes, but these no bake Oreo Truffle Balls are SO dang good! Made with crushed Oreos, covered in milk/white chocolate, and decorated with peppermint candies, you absolutely will not believe your tastebuds when you try one. These truffles are bound to become an immediate family favorite.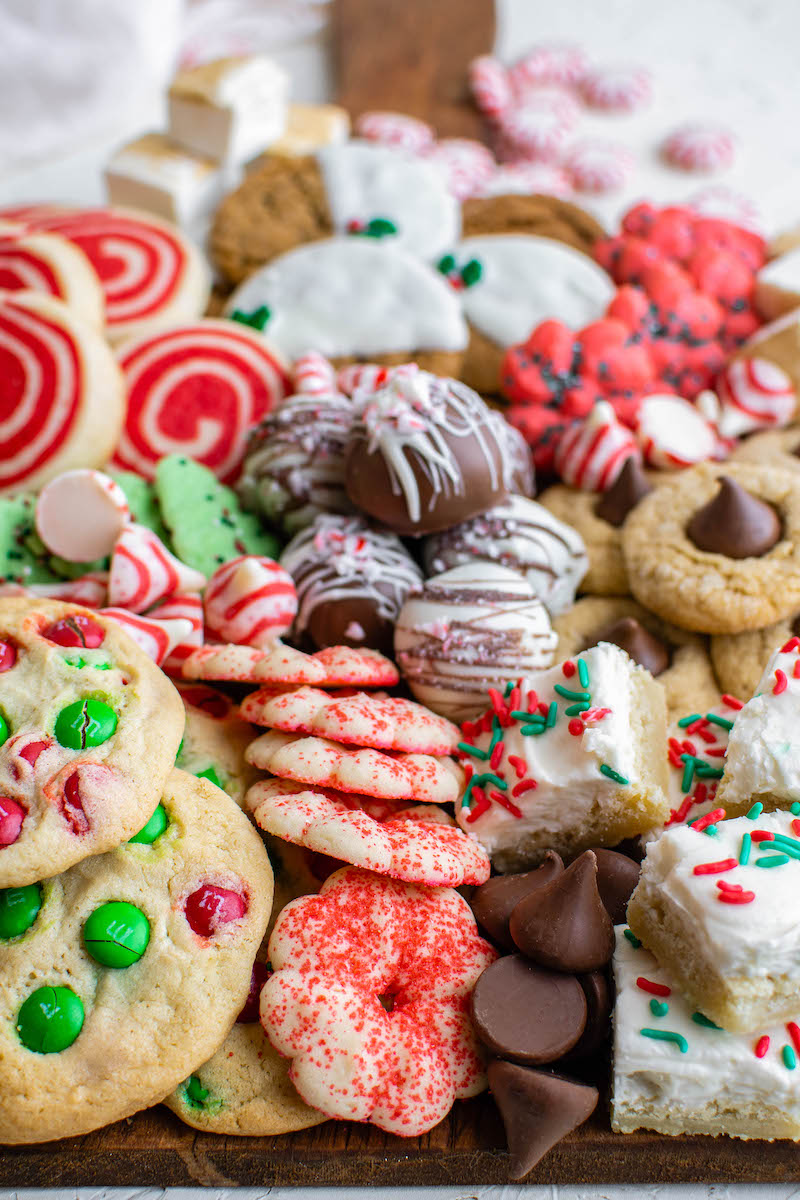 Cookies make the best gifts! If you want to send some of your cookies to friends and family, here's some tips on the best way to do that.
Use Holiday Boxes/Tins: festive boxes are so fun to open when they arrive in the mail! Line the bottom of a holiday tin with some colorful tissue paper, place the cookies inside, and then box the whole thing up to ship. Last year I purchased these cute Christmas Shipping Boxes! They were great, but this year I think I am going to try these Christmas Boxes with Tags. I love that they come with red and white string, tags, and are more festive.
Use Mason Jars: if the cookies are relatively the same size, you can stack some in a mason jar and tie a pretty bow with some ribbon on the outside! If you're going to mail the jar, you may want to line the cardboard box with some packing peanuts or something so that the glass doesn't break.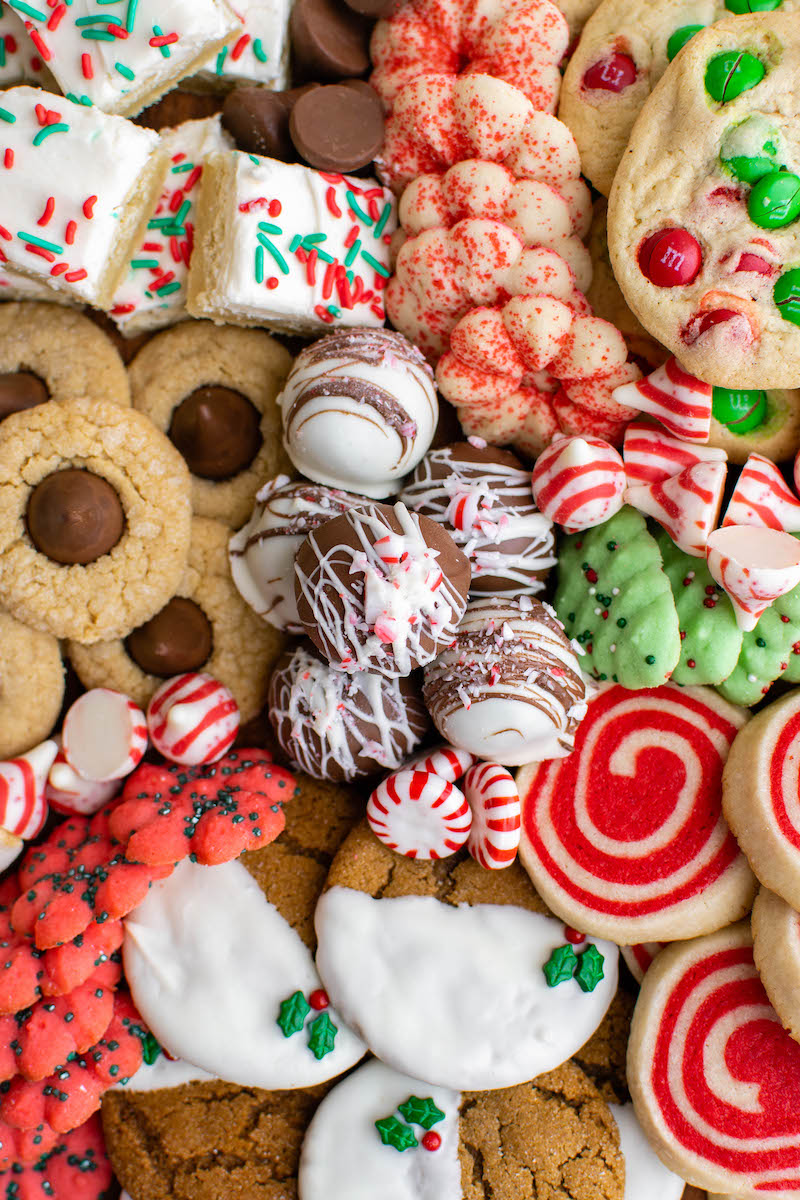 This post may contain affiliate links. Read my disclosure policy.