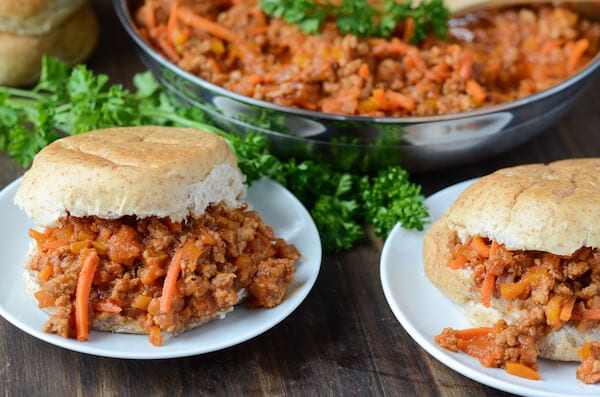 As y'all already know, I am big on comfort food. So it should come as no surprise that I love Sloppy Joes.
There is just something about them that calls to me. I think it's a mixture between all the flavor in the sauce and how quick they are to make!
Plus they remind me of that Mary Kate & Ashley Olsen movie "It Takes Two". Come on, don't pretend like I am the only one who remembers that movie. ;)
Anyways, a girlfriend of mine is famous for eating the Sloppy Joes out of a can. Last week I was at the grocery store and happened to stop by where the Sloppy Joes in a can are.
I stared at it for a few seconds and just couldn't make myself grab it. Sure – it probably would have tasted ok.
I'm sure it's perfectly good…but I just can't bring myself to eat meat that has come out of a can.
There is just something about meat that has been preserved in a can that makes me gag.
Except for tuna — it gets an exception and I have absolutely no good reason why.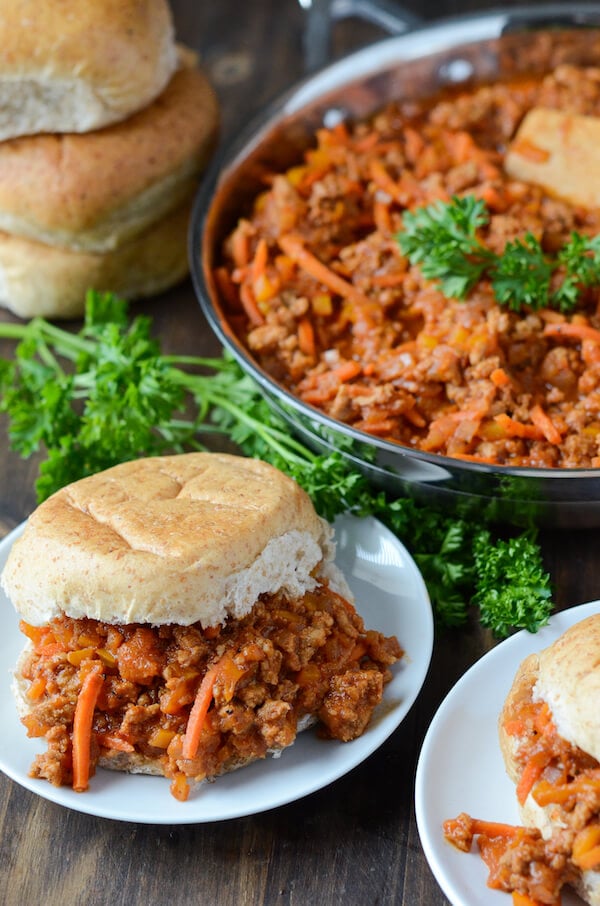 I decided that I would make some Sloppy Joes with some ground turkey I already had in my freezer.
For starters, it's healthier than ground beef…plus I already had it on hand.
Then I added in a big handful of carrots, an onion and an orange bell pepper for extra veggie goodness.
These Turkey Sloppy Joes are quick (under 30 minutes from start to finish!) and full of flavor…with an added benefit of some "hidden" veggies.
Head on over to Dixie Crystals to check out this recipe I developed for these Turkey Sloppy Joes!
This post may contain affiliate links. Read my disclosure policy.