If you're a chocolate frosty addict, this easy homemade Wendy's Frosty recipe is a must try! You only need FOUR ingredients to make this chocolate frosty.
Homemade Wendy's Chocolate Frosty
If you are looking for a way to make a Wendy's Frosty at home, then I have the exact recipe you need.
It tastes exactly like a traditional classic chocolate frosty and you only need a four ingredients and a powerful blender.
There is one key secret ingredient that you need to get the same chocolatey flavor — can you guess what it is?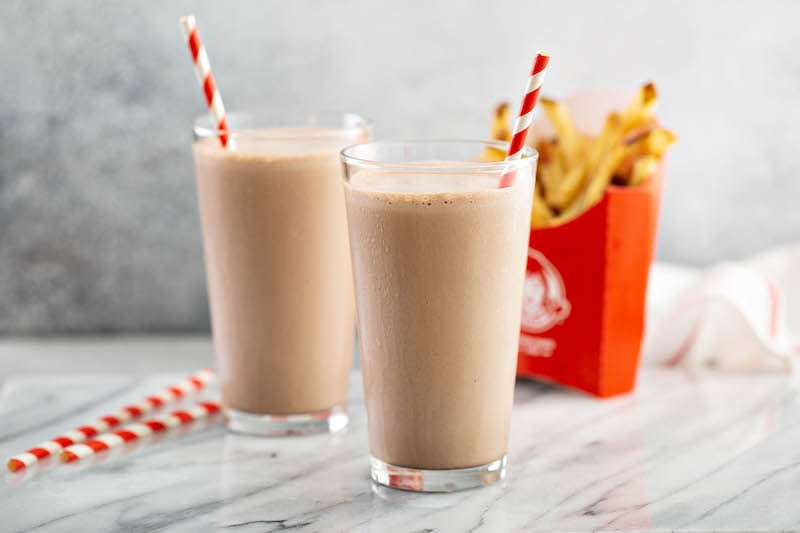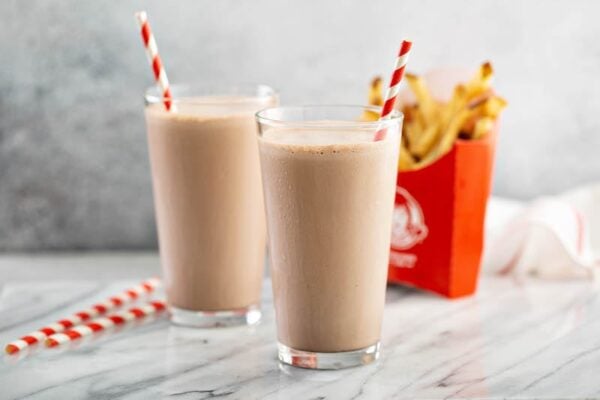 This Recipe is 100% Approved by a Wendy's Frosty Addict!
My husband is a genuine chocolate frosty fan. He picks them over any other frozen fast food treat out there.
Remember when they sold those key chains where you got a free frosty every time you went to Wendy's for a year?
Jorge had one on each of our key chains…just in case he happened to be in my car when the craving struck.
The man is a die hard fan and he 100% approved of this copycat Wendy's Frosty Recipe.
I actually developed it for him, so he could have make a homemade frosty at home!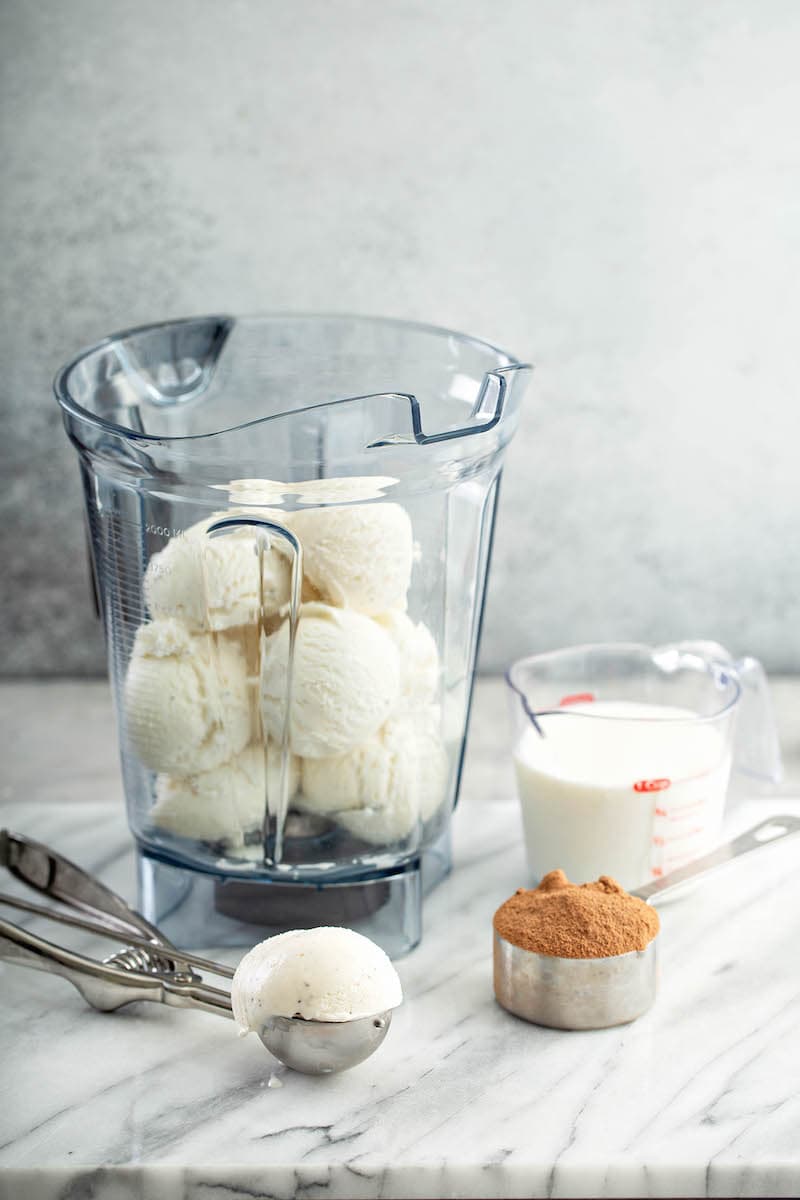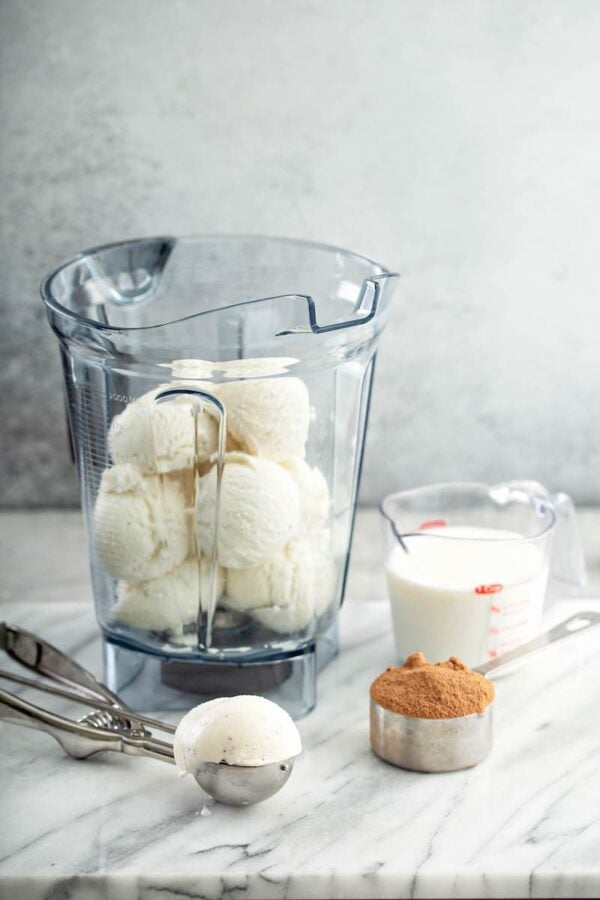 Recipe Ingredients
Here's what you need to make a DIY frosty:
Chocolate Milk Powder: This is my secret ingredient! You can use any brand, like Nesquik or Ovaltine. I personally prefer Nesquik to get the truest flavor, but both work! Alternatively, you can also use chocolate protein powder if you want to sneak a little healthy into your dessert.
Vanilla Ice Cream: The other big ingredient is vanilla ice cream (yes, vanilla, more on that in a minute). You can use homemade or store bought ice cream, both work great!
Whole Milk: You can use skim or nonfat if you like, but you're already putting ice cream in this tasty frosty so I say go all in!
Powdered Sugar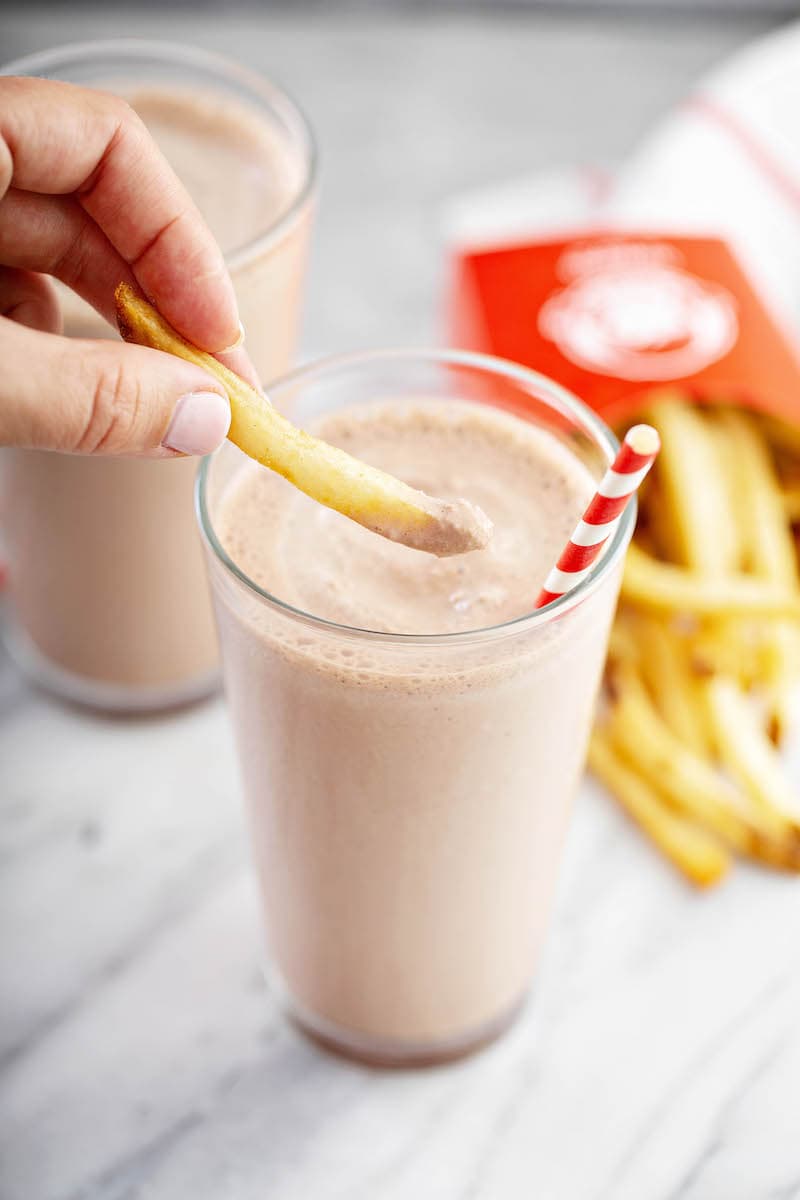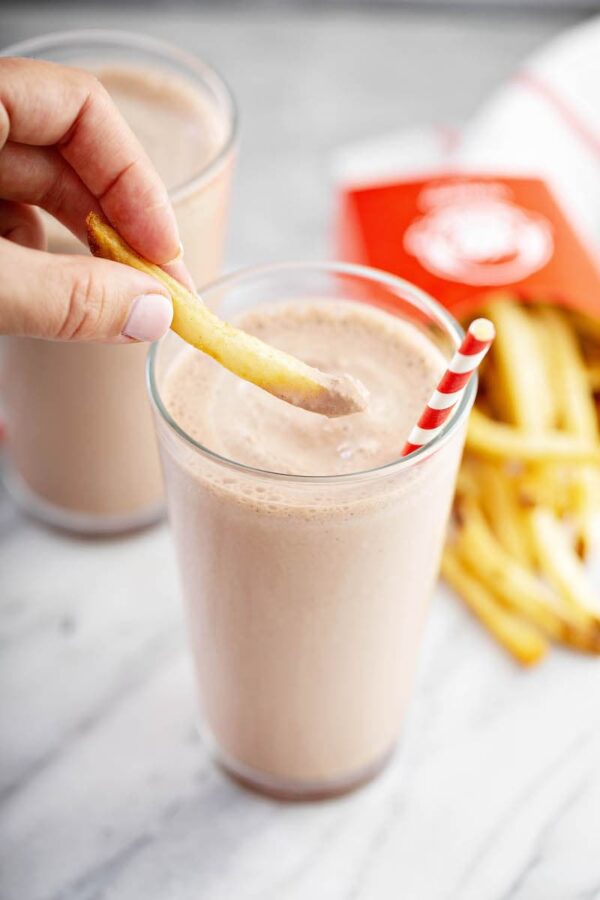 Vanilla Ice Cream?
Yup! We use vanilla ice cream to make our copycat Wendy's Chocolate Frosty!
I know that sounds strange, but I tried it a few different ways and using vanilla ice cream with chocolate milk powder gives the same flavor you get at Wendy's.
If you look into the history of the Frosty, you will actually learn that the creator of Wendy's did not want the chocolate frosty to be too chocolatey to overwhelm the rest of your meal.
SO, he purposely kept it light on chocolate flavor mixing it with the vanilla frosty version.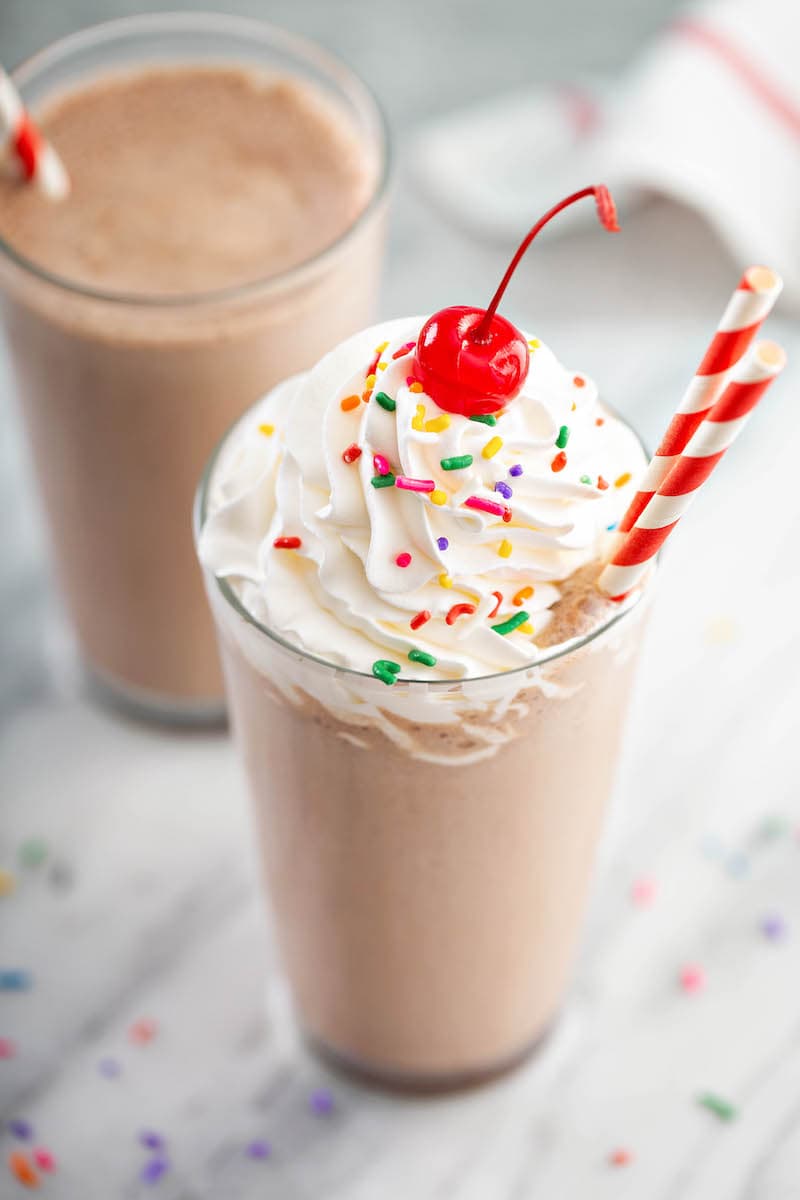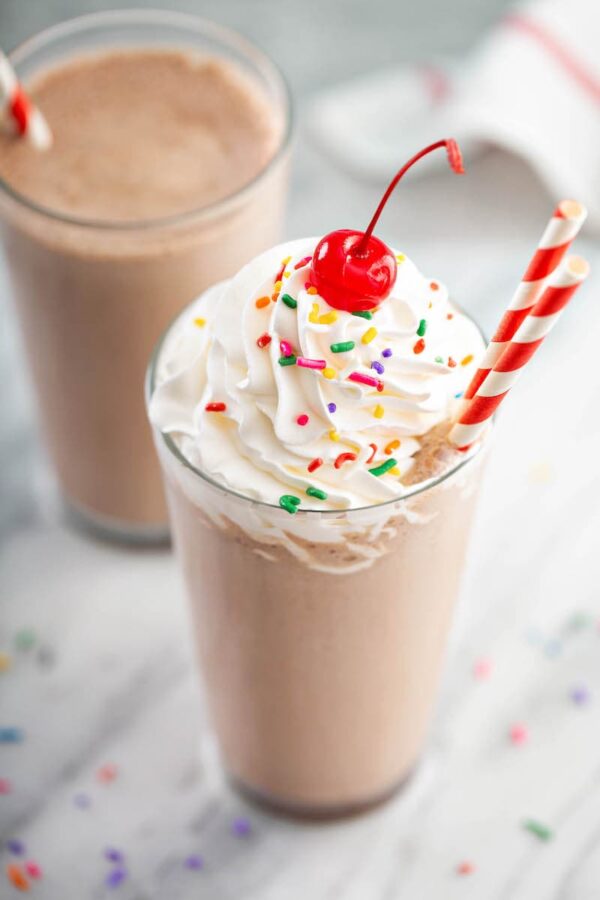 Topping Ideas
If you are feeling extra fancy, you can add some whip cream and sprinkles on top.
My girls LOVE me to dress up their Frosty this way. They get so excited!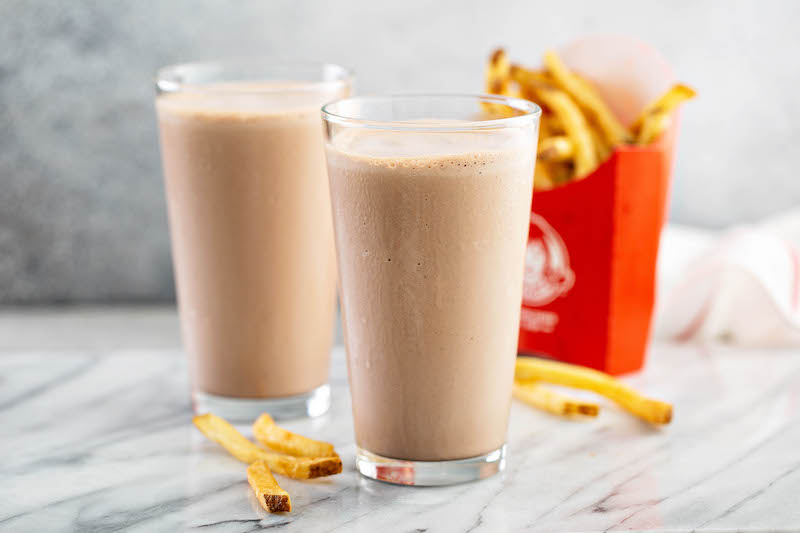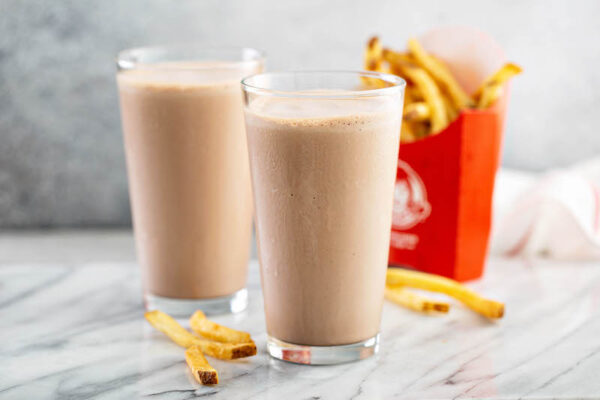 I am really excited for you to try this copycat Wendy's Chocolate Frosty Recipe!
It's got the perfect flavor and is so easy to make with just a few ingredients!
If you love this copycat Frosty recipe, make sure and check out some of my other popular copycat recipes:
Copycat Chick Fil A Cookies and Cream Milkshake, Copycat Panera Creamy Tomato Soup and Copycat Maggiano's Chopped Salad!
Head on over to Dixie Crystals for the full recipe I developed for them!
RECIPE: Copycat Wendy's Frosty
This post may contain affiliate links. Read my disclosure policy.