White Chocolate Raspberry Muffins
These White Chocolate Raspberry Muffins are an easy one bowl recipe that the whole family will love! They are filled with fresh raspberries, white chocolate chips and a hint of orange zest for a little extra brightness.
I like to top mine with a little vanilla glaze, but they are just as good without it if you are watching your sugar. Plus, they are made with greek yogurt to cut back on oil and add a little protein!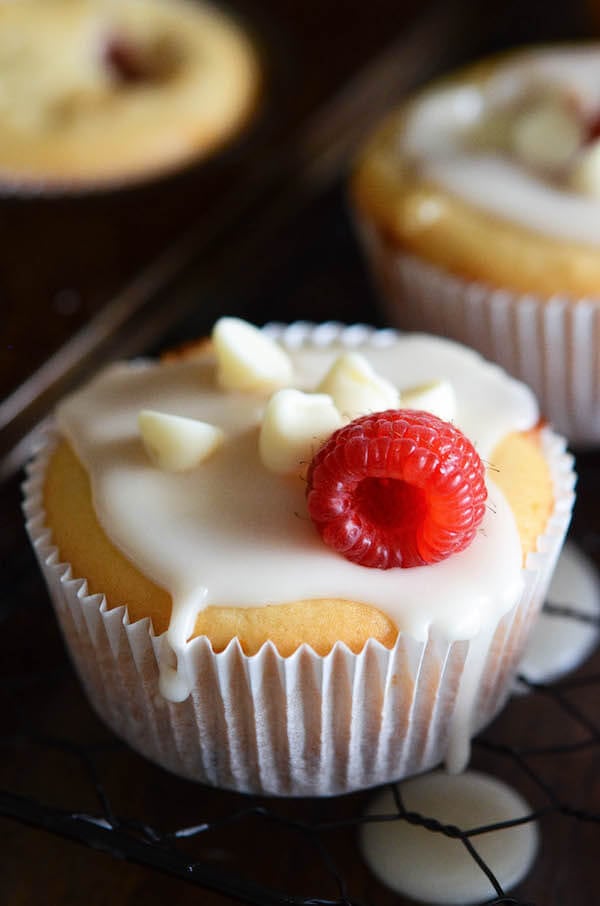 Raspberries are one of my all time favorite fruits, but you wouldn't know it from perusing my site. Sure I have a handful of recipes, but not enough to showcase my favorite berry.
But if you are like me and LOVE everything raspberries, make sure and check out my families favorite skillet berry cobbler, razzleberry cupcakes, these healthy raspberry cheesecake popsicles and my personal favorite raspberry chocolate bars.
(Ok, maybe I do have a whole lot more raspberry recipes than I thought.)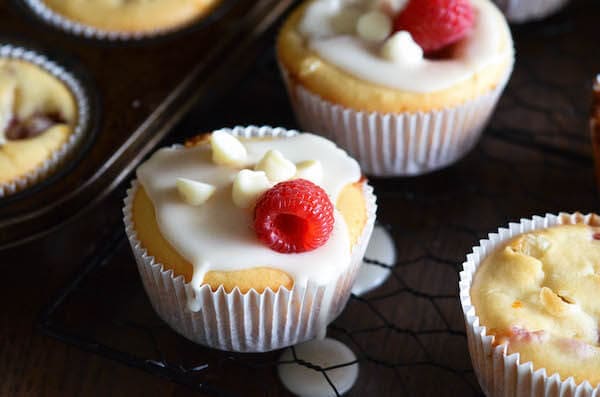 I had the girls helping me make these muffins for breakfast, which made me even more thankful that these only need one bowl to make (two bowls if you add the icing).
I am really loving this age that Ellie and Lyla are at now. They have started wanted to help me do things and I love seeing how their little minds work.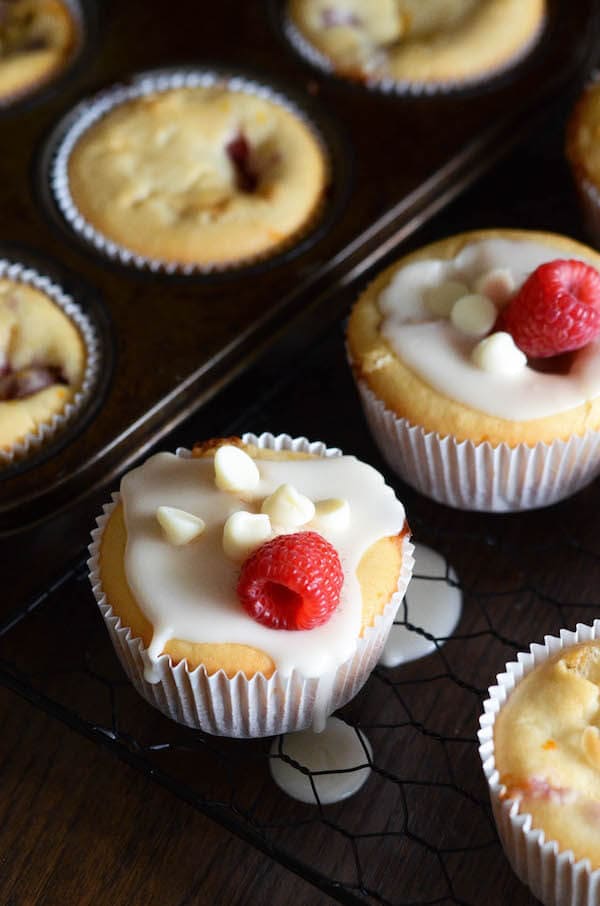 Sure, they actually end up making the job take about twice as long and make a giant mess…but it's worth it to see how excited they are to help.
Last week they learned how to open the dryer and put things in, which was cute at first, but now I keep finding hidden treasures in there. I can't wait till I miss a piece of hidden playdoh and cover all our clean clothes in it. It will happen eventually, I know it.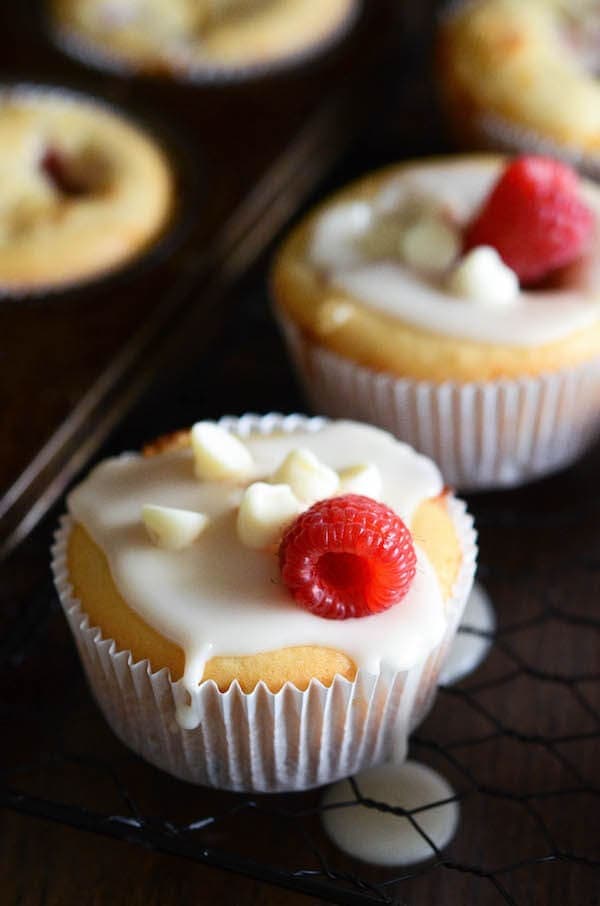 These muffins come together incredibly fast with the use of melted butter. I add fresh orange zest because it pairs perfectly with the raspberries and makes the muffins refreshingly bright.
If you aren't a fan of white chocolate, these muffins are also great with regular chocolate chips as well! Hope you all enjoy these as much as we did!
White Chocolate Raspberry Muffins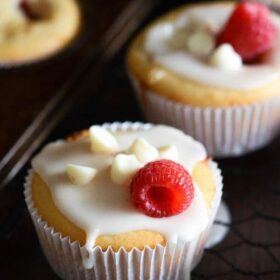 Ingredients:
1/2 cup (1 stick) unsalted butter, melted and slightly cooled
3/4 cup granulated sugar
1/3 cup plain greek yogurt
1 large egg
1 tablespoon vanilla extract
2 cups all-purpose flour
2 teaspoons baking powder
1/2 teaspoon salt
1 cup milk
1 pint fresh raspberries
1 cup white chocolate chips
1 tablespoon fresh orange zest (optional)
2 cups powdered sugar
2 tablespoons milk
2 teaspoons vanilla extract
Directions:
Preheat oven to 375°F. Place paper baking cups into muffin pan. Set aside.
In a large bowl, whisk together butter, sugar and greek yogurt until smooth. Whisk in egg and vanilla extract.
Add flour, baking powder and salt and begin to stir. Add in milk and whisk until smooth. Fold in  raspberries, white chocolate chips and orange zest.
Spoon batter evenly into prepared muffin pan, filling each cup 3/4 way full.
Bake for 20-22 minutes or until the tops begin to lightly brown.
While muffins cool, whisk together powdered sugar, milk and vanilla extract, in a small bowl, until smooth.
Glaze the top of the muffins with the icing and top with additional raspberries and white chocolate chips if desired.
Serve warm or store in an airtight container for up to 3 days.