These soft Lemon Poppy Seed Muffins are bursting with zesty flavor and topped with a sweet lemon glaze! Made in just one bowl, Greek yogurt is the secret ingredient that makes them ultra moist and fluffy.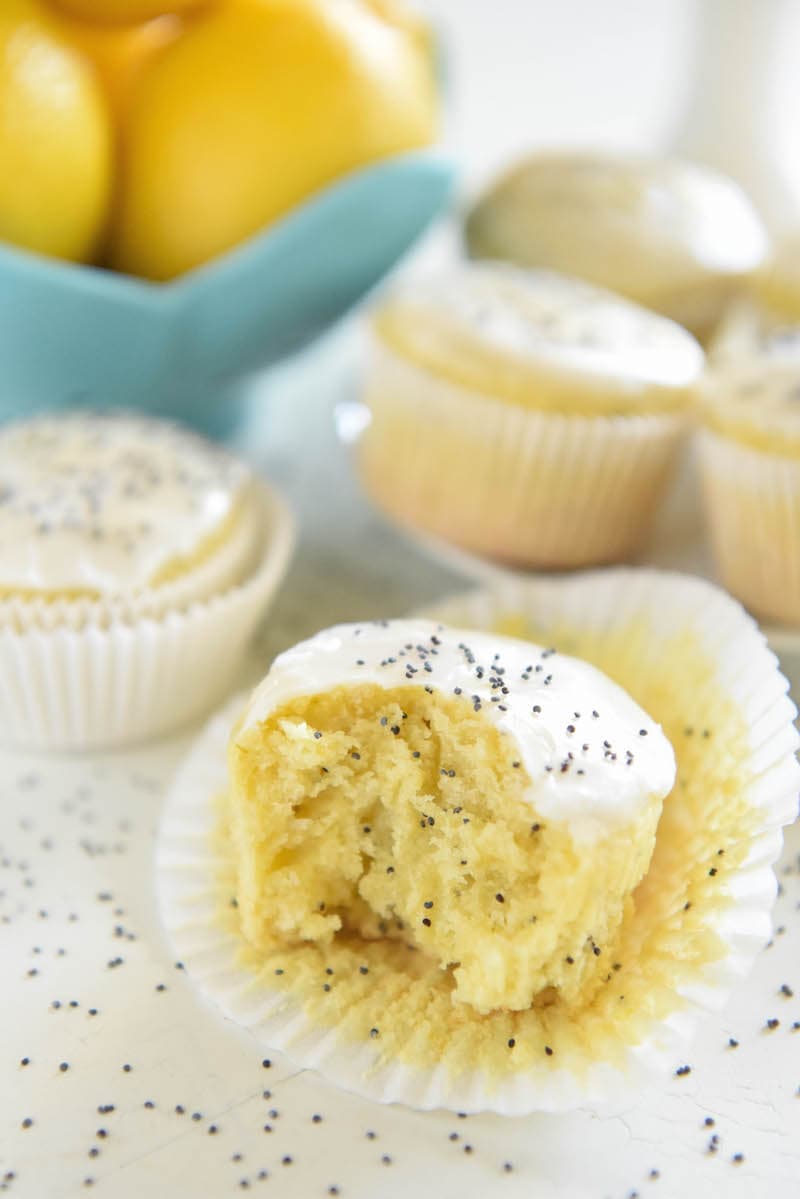 Lemon Poppy Seed Muffins with Lemon Glaze
I was cleaning out my spice cabinet this weekend and I found so many old spices that had fallen to the back. And one of those spices was a jar of adorable little McCormick Poppy Seeds.
A few others I found hidden away were McCormick Ground Mustard (my favorite to flavor salad dressings and mac and cheese!), McCormick Ground Cardamom and an almost expired jar of McCormick Celery Salt.
I have plans to whip up my favorite Tuna Pasta Salad using celery salt next weekend. Next, I had to find a way to use some of my recently rediscovered poppy seeds.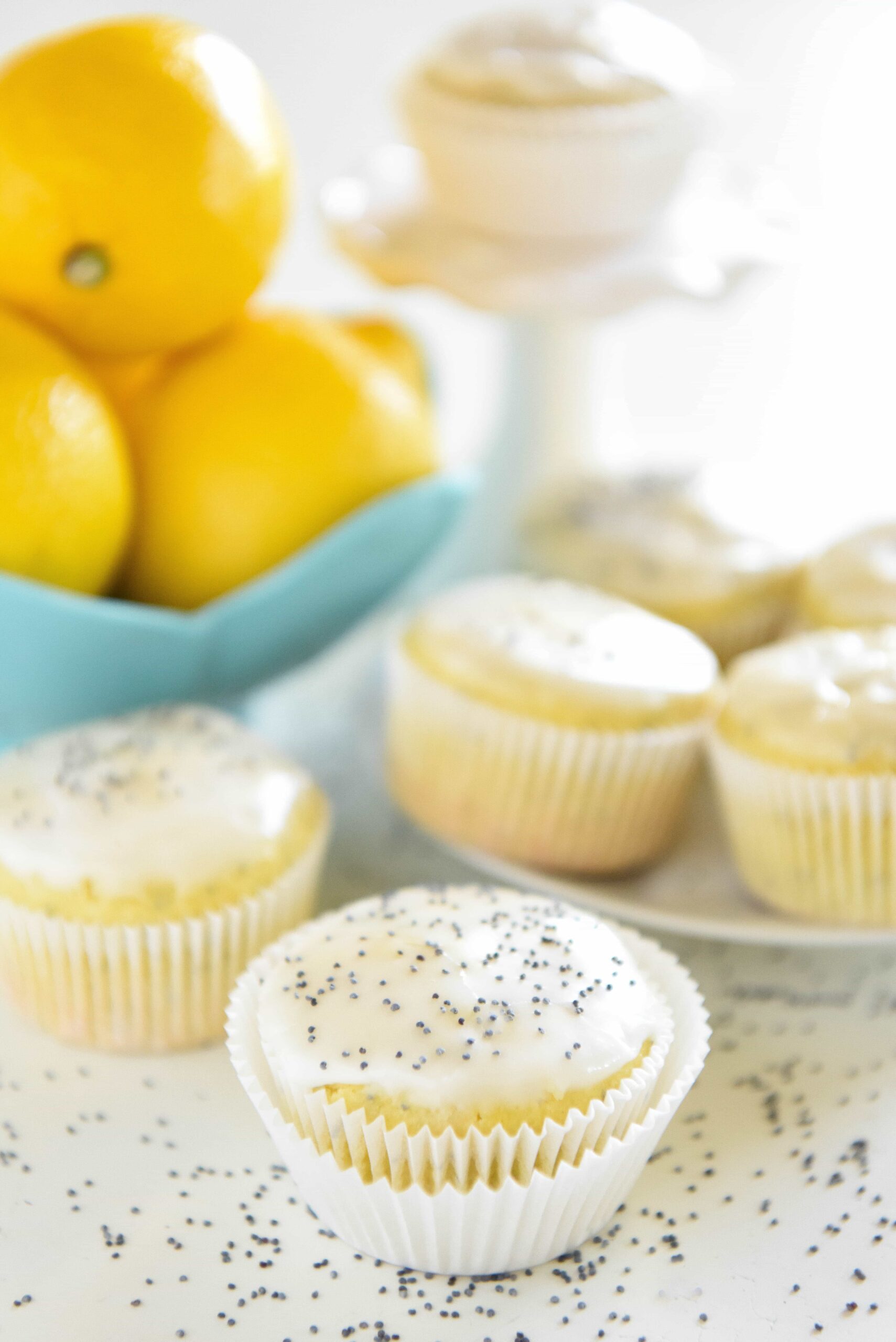 And, as you can guess, that is why you are getting this gloriously delicious recipe for these adorable little spotted Lemon Yogurt Poppy Seed Muffins!
Don't you love when recipe inspiration comes to you from your own kitchen doing something like cleaning out your spice cabinet? All the best recipes come from ingredients you already have on hand!
Once I got deep into my spice cabinet, I realized how many spices I actually had shoved to the back of the cabinet. Some I even had doubles of because I didn't realize I had them and bought more!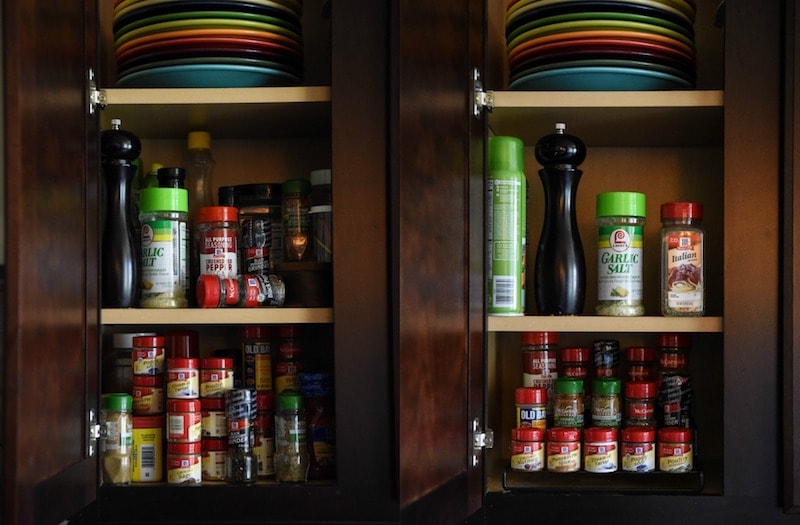 It is important to keep your spices away from heat, moisture and direct sunlight, so I store mine in two places. The most often used seasonings are stored in the spice cabinet beside my stove.
The seasonings I do not use on an almost daily/weekly basis, are stored in a wooden box in my pantry for easy access. I like to write the name of the spice on the little red cap so I can easily see what they are when looking in from the top.
Every six months or so, I like to check in on my spices and do a few quick checks. First, I make sure nothing has expired past it's "best by" date. Second, I reorganize things according to what I am currently using the most at the time.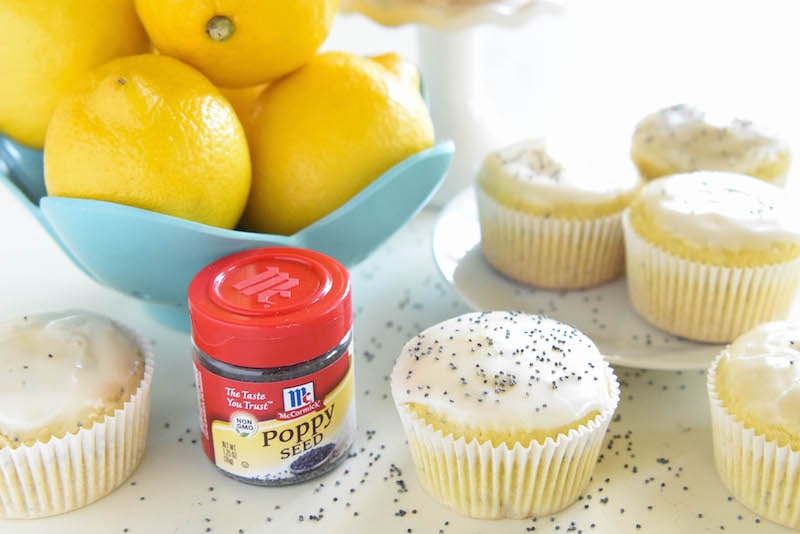 A few quick tips to test the freshness of spices
Sight: Check that the colors of your spices and herbs are bright and vibrant. If the color has faded, so has the flavor.
Aroma: Rub or crush the spice or herb in your hand. If the aroma is weak, it is time to replace it.
Taste: Give the herb or spice a simple taste test. If it lacks flavor, it is past its prime.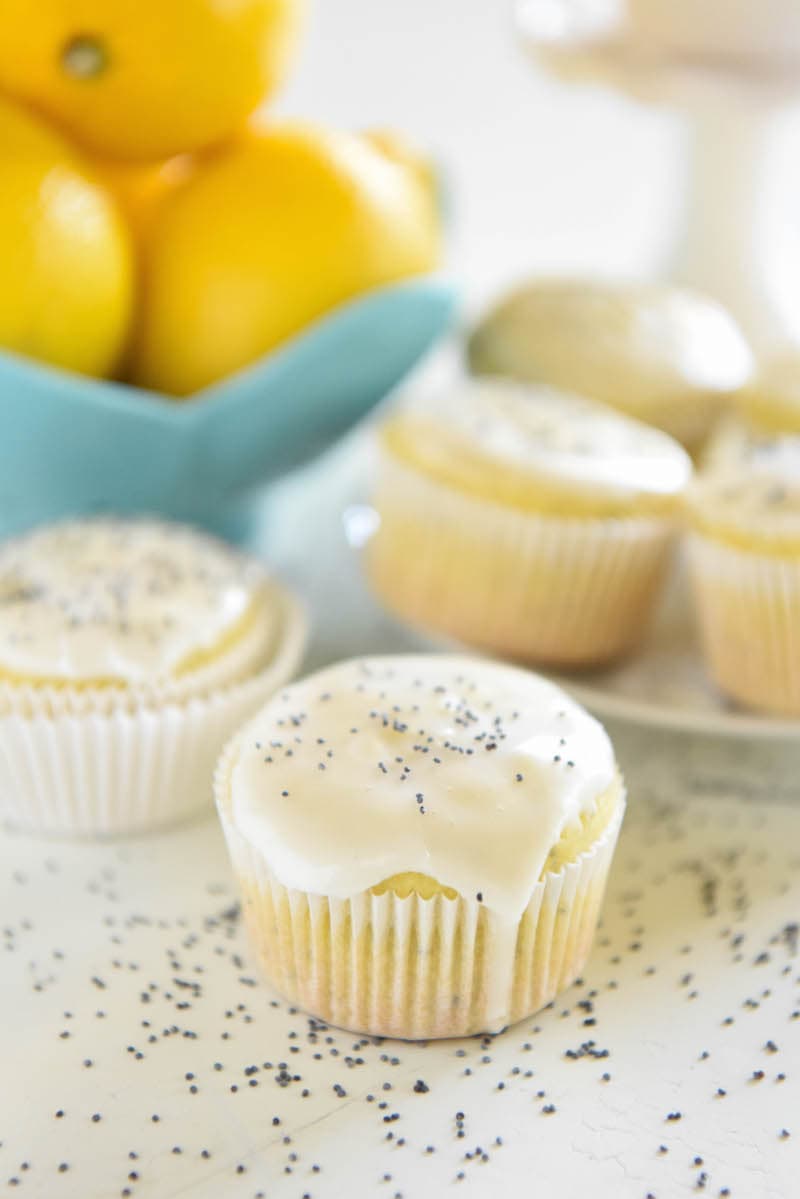 These Lemon Yogurt Poppy Seed Muffins are full of flavor and are extra moist from the addition of greek yogurt. The poppy seeds give the muffins that classic polka dot appearance and the kids just love them.
They are made in one big bowl and store wonderfully for up to 5 days at room temperature. And they make a great grab and go breakfast with a big cup of coffee!
The lemon glaze on top is optional, but adds a perfect sweetness to these muffins with an added bonus of an extra zest of lemon. Sprinkle on a few extra poppy seeds for presentation if you are feeling fancy!
These Lemon Yogurt Poppy Seed Muffins would be perfect for Easter breakfast and could be made a few days before hand. For more great Easter recipes, check out McCormick.com!
Yield: 14
Glazed Lemon Poppy Seed Muffins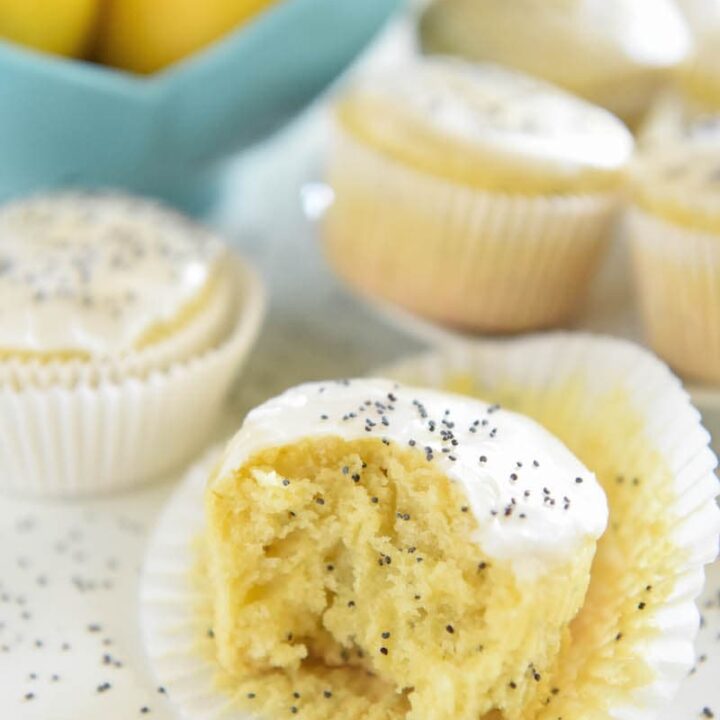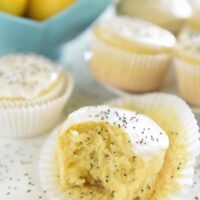 These soft Lemon Poppy Seed Muffins are bursting with zesty flavor and topped with a sweet lemon glaze! Made in just one bowl, Greek yogurt is the secret ingredient that makes them ultra moist and fluffy.
Ingredients
For the Lemon Poppy Seed Muffins
2 cups all-purpose flour
3/4 cup granulated sugar
2 teaspoons baking powder
1/2 teaspoon salt
1 stick (1/2 cup) unsalted butter, melted and cooled
1 large egg
I/4 cup lemon juice
3/4 cup whole milk
1 tablespoon McCormick Vanilla Extract
1/3 cup plain full fat Greek yogurt
Zest of two lemons
1 tablespoon McCormick Poppy Seeds
For the Optional Lemon Glaze
2 cups powdered sugar
1/4 cup lemon juice
Instructions
Preheat oven to 350°F. Place paper baking cups into muffin pan. Set aside.
In a large bowl, whisk together flour, sugar, baking powder and salt. Add butter, egg, lemon juice, milk, vanilla extra and yogurt and whisk until smooth. Fold in lemon zest and poppy seeds.
Spoon batter evenly into prepared muffin pan, filling each cup 3/4 full. Bake for 18 to 20 minutes, or until a toothpick inserted into the center comes out clean.
As soon as muffins come out of the oven, quickly whisk together powdered sugar and lemon juice in a small bowl. Dunk the tops of warm cupcakes in glaze.
Serve warm or let cool completely and store in an airtight container, at room temperature, for up to 5 days.
Nutrition Information:
Yield:
14
Serving Size:
1
Amount Per Serving:
Calories:

217
Total Fat:

2g
Saturated Fat:

1g
Trans Fat:

0g
Unsaturated Fat:

1g
Cholesterol:

17mg
Sodium:

183mg
Carbohydrates:

47g
Fiber:

2g
Sugar:

29g
Protein:

4g
Categories
This post is sponsored by McCormick. All opinions are, as always, 100% my own. Thanks for supporting the brands I love!

SaveSave
This post may contain affiliate links. Read my disclosure policy.