These easy Apple Pie Bombs are canned biscuits stuffed with apple pie filling, baked with a sweet cinnamon sugar topping and served warm with vanilla ice cream!
What is an Apple Pie Bomb? It is a sweet cinnamon topped biscuit wrapped around homemade apple pie filling.
They are served warm, fresh out of the oven, just as they are or with vanilla ice cream. A little caramel sauce is a great addition as well.
If you aren't up to making my favorite homemade apple pie filling, there are no rules saying you can't use store-bought apple pie filling!
Either way, these are going to be an instant hit with the family and expect them to disappear in seconds!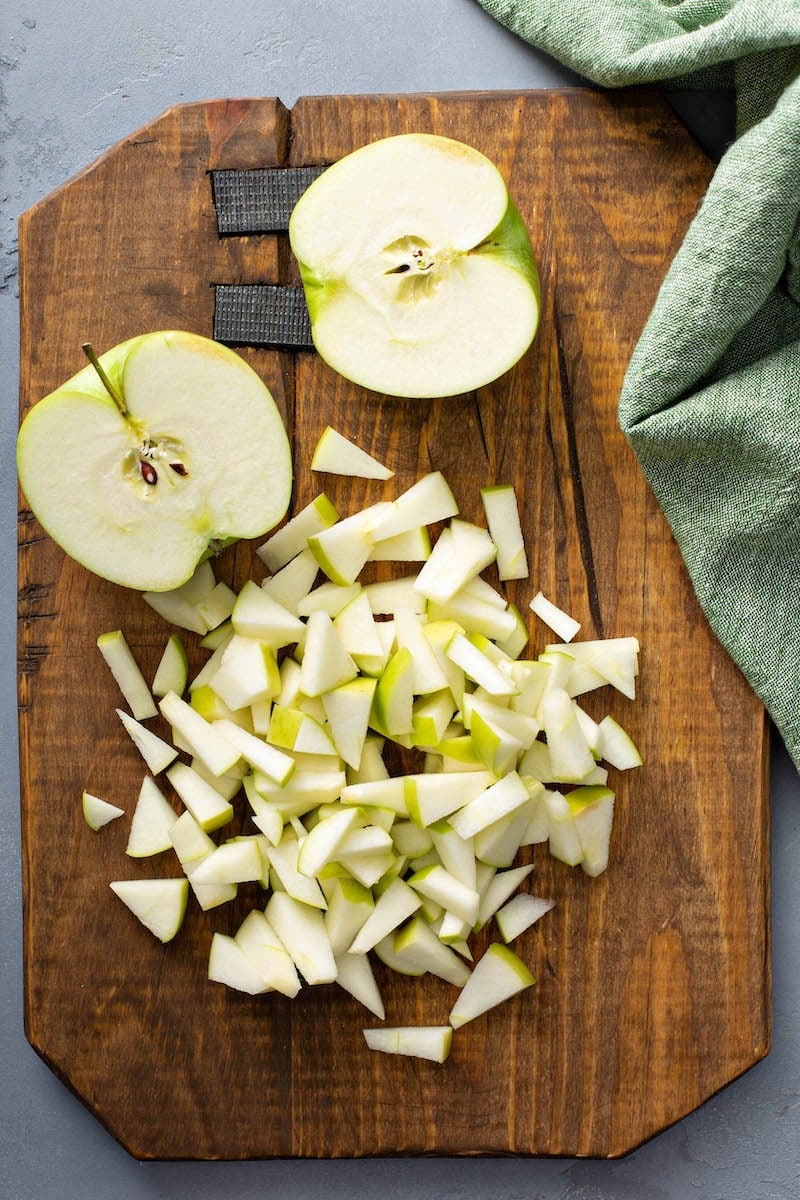 Apple Pie Bombs Ingredients
If you have the time, it's absolutely worth making your own homemade apple pie filling with fresh granny smith apples.
If you are in a pinch, you can use store bought apple pie filling instead. Tip: I like to add a little extra cinnamon to store bought apple pie filling to spice it up to taste a little fresher.
For the biscuits, I recommend a very specific canned biscuit: Pillsbury Homestyle Butter Tastin' refrigerated biscuits. 
They are just the right biscuit texture and taste to make the perfect biscuit bombs.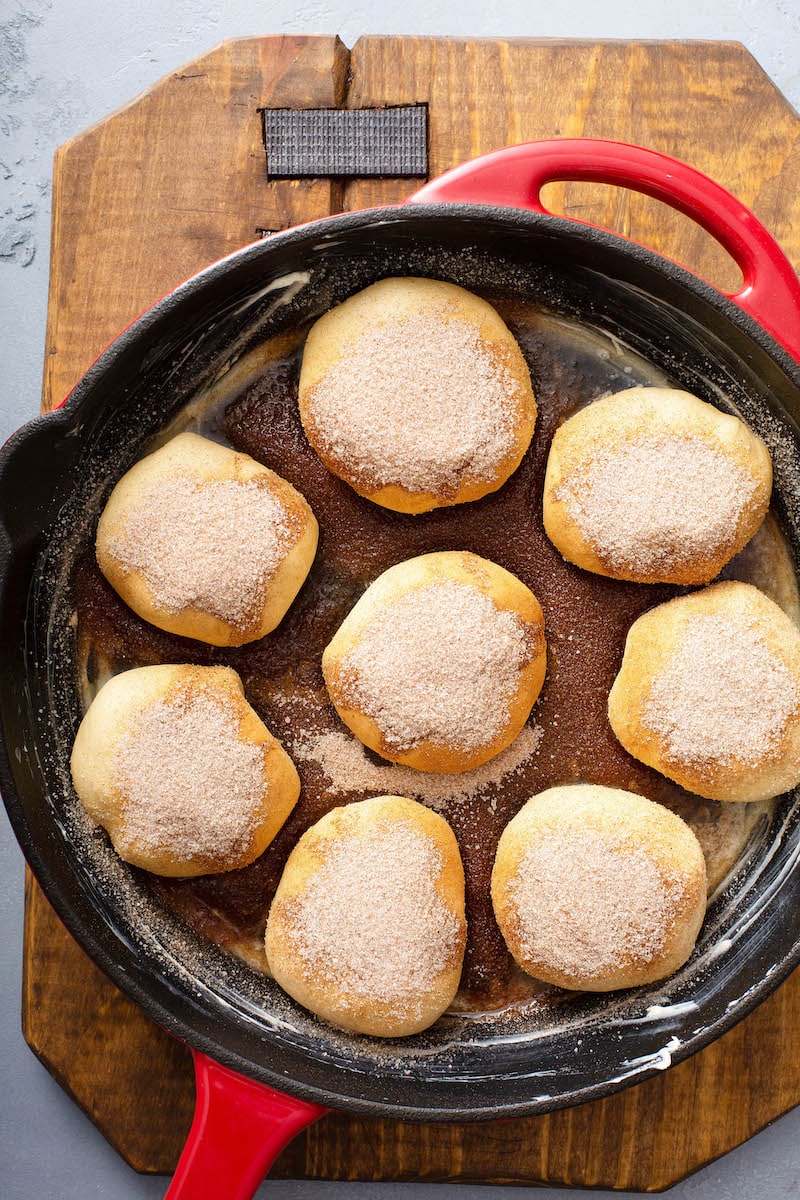 How to make Apple Pie Bombs
The first important step is flattening the biscuits. There are a couple of ways to flatten them:
Using a rolling pin, you can gently roll the biscuit into about a 4 round.
You can also just use your fingers to press the biscuit dough until it's flattened.
Lastly, if you have a tortilla press, you can gently press the biscuit dough.
Then you can fill them with a scoop of apple pie filling (store bought or homemade) and press them closed.
We arrange them with space for spreading in a buttered cast iron skillet and sprinkle them with cinnamon sugar.
And then into the oven they go, for about 16 to 18 minutes!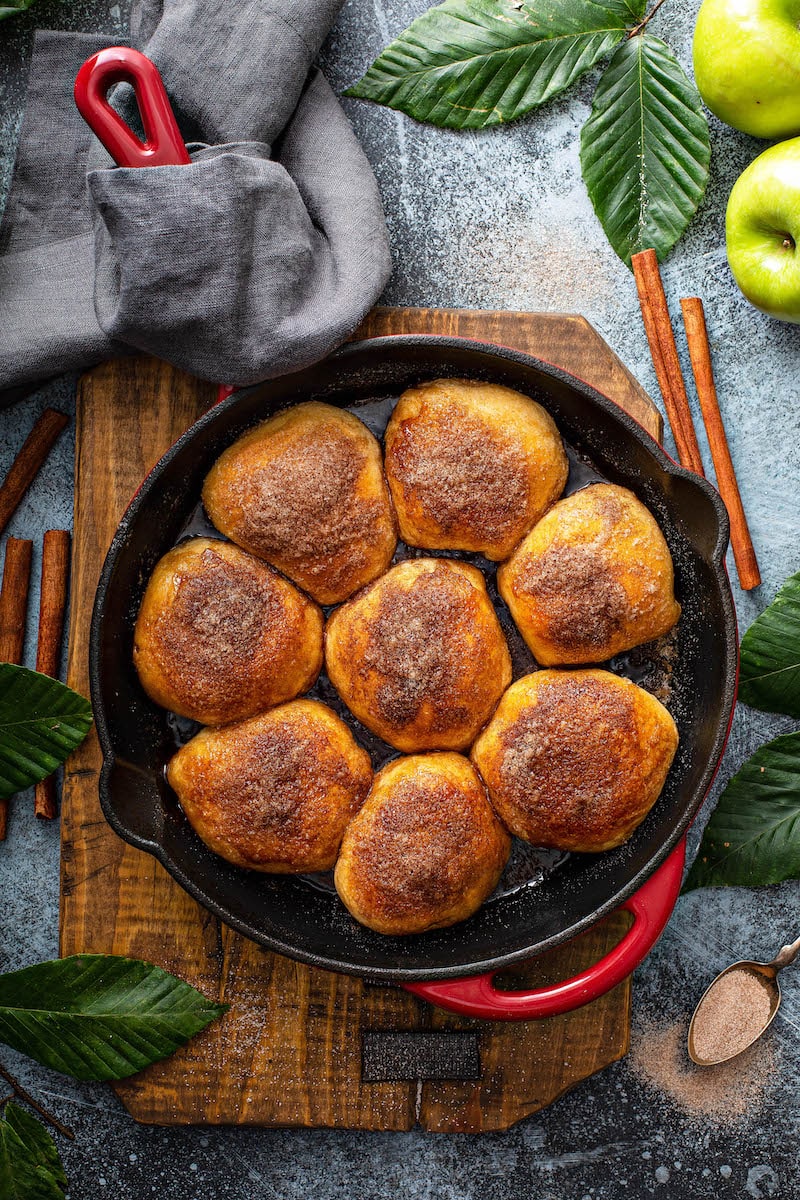 Can you prep/make these Apple Pie Bombs ahead of time?
Sadly, you can not prep these apple pie bombs very far ahead of time and they are not good reheated either.
They are best made and served fresh, but there are a couple of tips I can give you if you need some wiggle room.
You can make the homemade apple pie filling ahead of time so that's ready to go and you just have to assemble the pie bombs.
If you really need to, you can put these apple pie bombs together and then cover them with saran wrap and keep them in the fridge for an hour. Any longer and you really risk the biscuits not rising as well.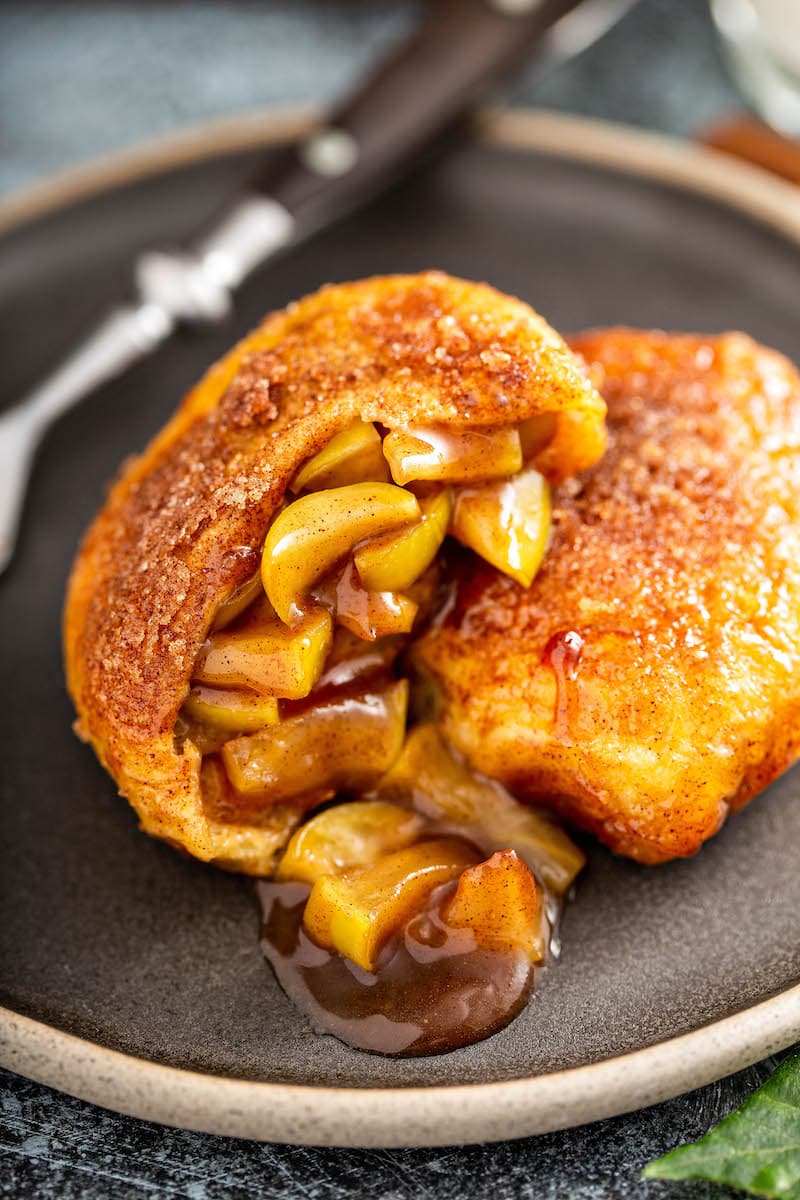 Head on over to Dixie Crystals for the full recipe that I developed for them!
RECIPE: Apple Pie Bombs
This post may contain affiliate links. Read my disclosure policy.