Apple Pie Poptarts: warm flaky poptarts are filled with a homemade brown sugar apple filling, baked till golden and topped with a sweet cinnamon frosting.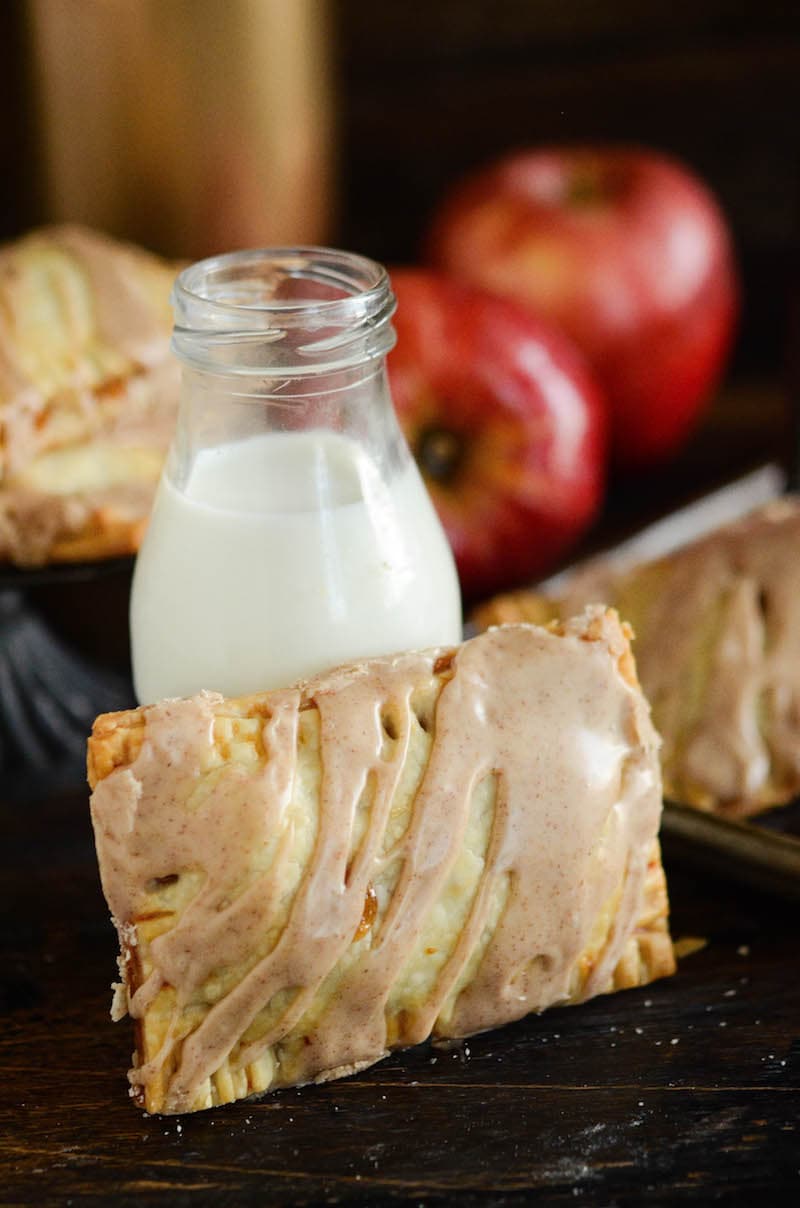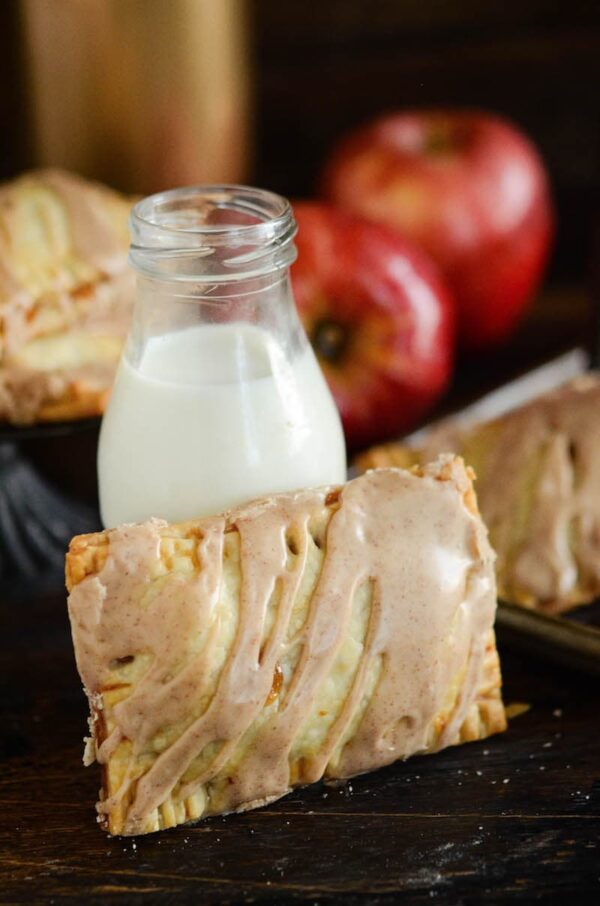 I love Poptarts. My kids love Poptarts.
I wish I could lie and tell you I am the perfect mother and we never eat junk food for breakfast, but I would be 100% the biggest liar ever.
What I can say, is that sometimes I make our own junk food from scratch with zero preservatives or weird stuff.
That's where these Apple Pie Poptarts come in. See, I'm a pretty ok mom sometimes, even if I do let my kids eat junk. 😉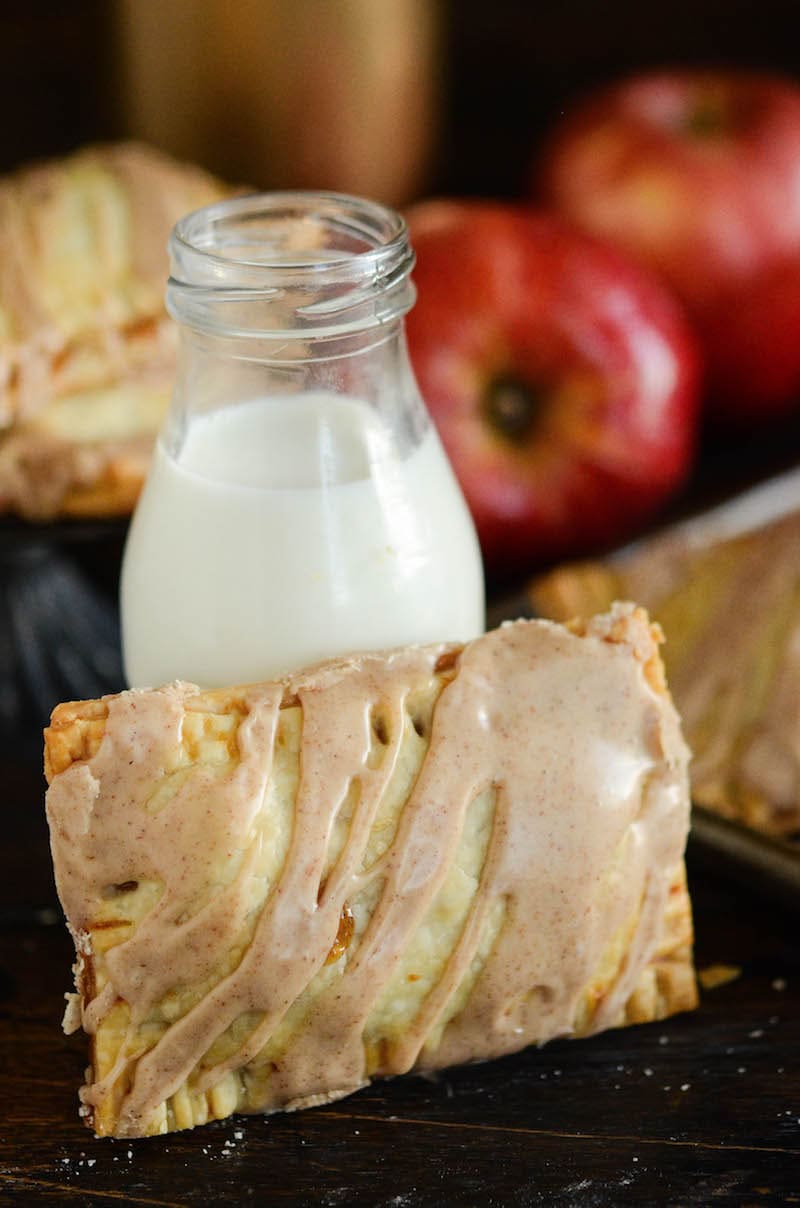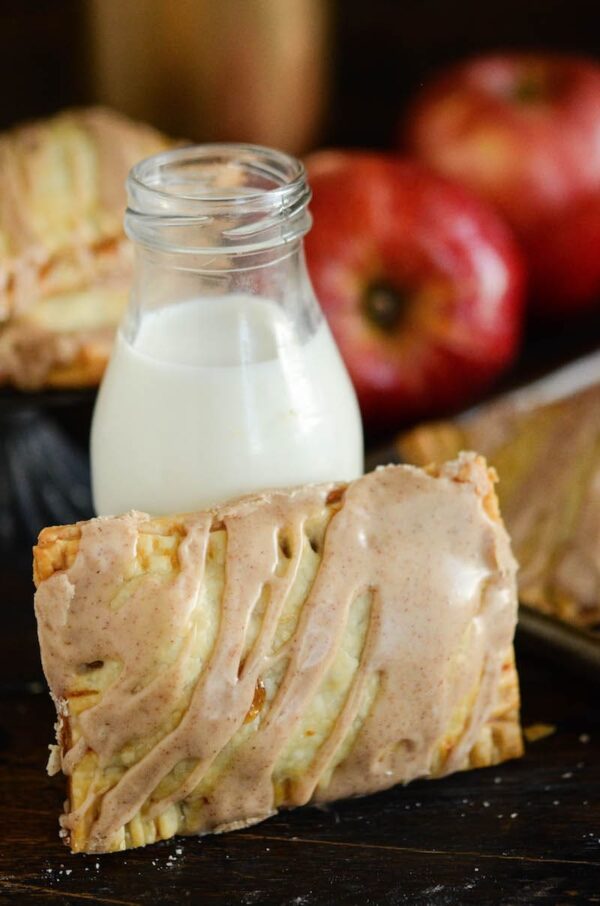 I actually have a dirty junk food secret to share with you all that my Dad taught me. (See, it started from the top and worked it's way down!)
Take a brown sugar poptart and toast it in the toaster. Then spread the top with butter and let it melt.
Seriously, straight up butter your poptart. It's pure deliciousness and I can not control myself around them.
It's why I buy other flavors of poptarts for my kids…I have next to zero willpower in the face of a brown sugar or apple flavored poptart.
I could make myself sick eating them.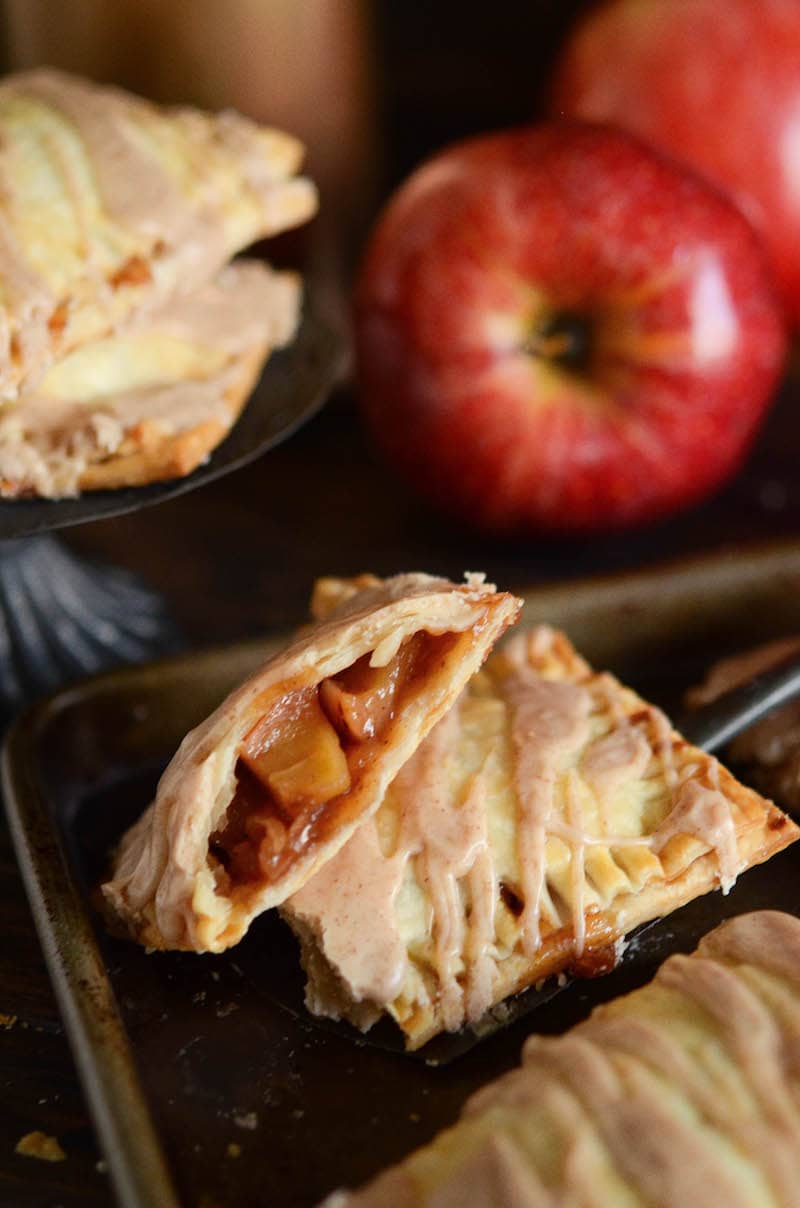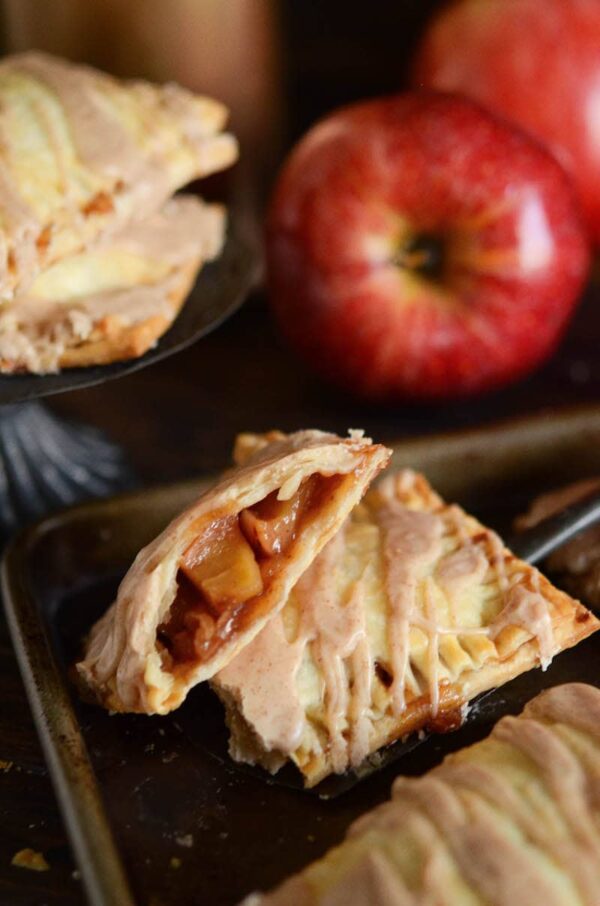 I took my two of my favorite poptart flavors, brown sugar poptart and apple, and combined them to make these Apple Pie Poptarts!
You can make your own pie crust or use store bought, either is perfectly fine.
Then you make a homemade brown sugar apple pie filling that is loaded with cinnamon.
I cored and diced my honeycrisp apples and left the peel on them.
I know others hate the peel, but it doesn't bother me and it's less work not to peel them.
Plus, that's where some of the nutrients are supposed to hide.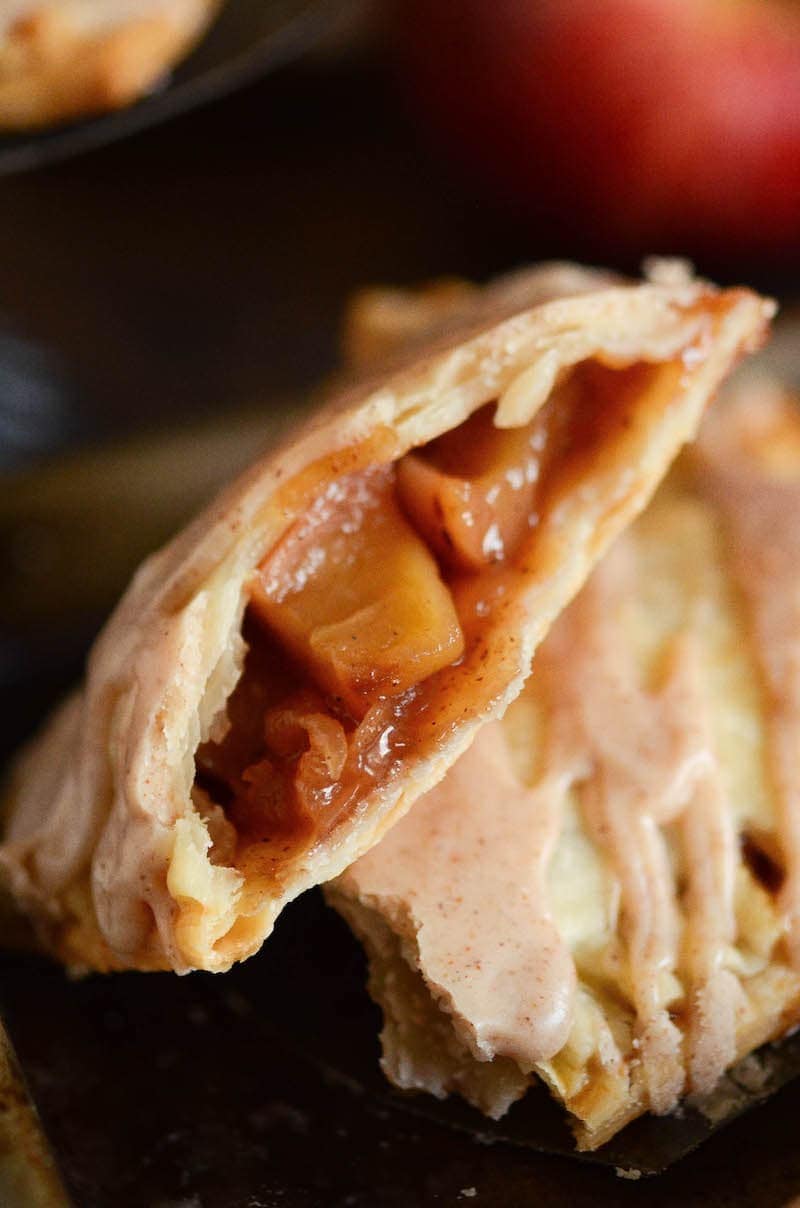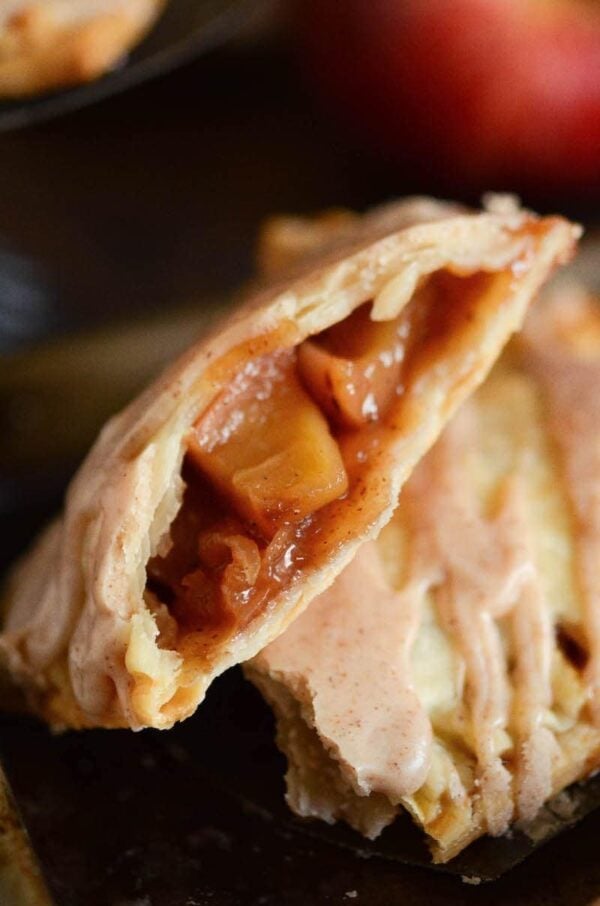 Then you stuff that homemade apple pie filling inside your pie dough, brush it with a little egg wash and into the oven they go.
12 minutes later, you are pulling out gorgeous golden flaky Apple Pie Poptarts that just need some cinnamon glaze drizzled on top.
If you are short on time, you can make the apple pie filling ahead of time and keep it in an airtight container in the fridge for up to a week.
I promise the whole family is going to LOVE these Apple Pie Poptarts! Head on over to Dixie Crystals for the recipe I developed for them!
RECIPE: Apple Pie Poptarts
This post may contain affiliate links. Read my disclosure policy.