Caramel Apple Dream Cake: features three big layers of super moist apple spiced cake, made completely from scratch, frosted with sweet caramel frosting & caramel apples! This is the best apple cake!
Love apple desserts? Also check out this Country Apple Coffee Cake and this Caramel Apple Dump Cake.
This Homemade Caramel Apple Cake Is To Die For
I feel like I shouldn't have to say anything, that picture just speaks for itself.
This Caramel Apple Dream Cake is obviously incredibly dreamy and you want to make it asap.
The base cake recipe is a spinoff of the ever famous Pumpkin Dream Cake.
Except it's made with granny smith apples and a caramel frosting that is too die for.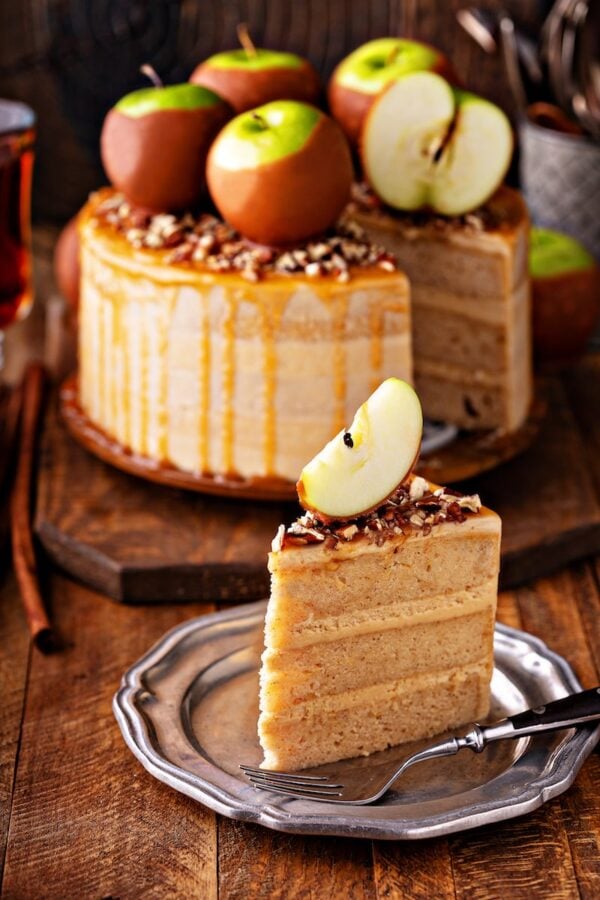 What Is A Dream Cake?
If you are new around here, you must be wondering what a Dream Cake is.
A Dream Cake is a gorgeous layered cake, that is super moist, and so dang good it's truly dreamy.
You check out all the other Dream Cakes from years past, but I have to say this Caramel Apple Dream Cake and the Pumpkin Dream Cake are my two personal favorites.
I also have two that tie for third place in my heart: the Banana Dream Cake and the Chocolate Peanut Butter Dream Cake.
It's just so hard to choose!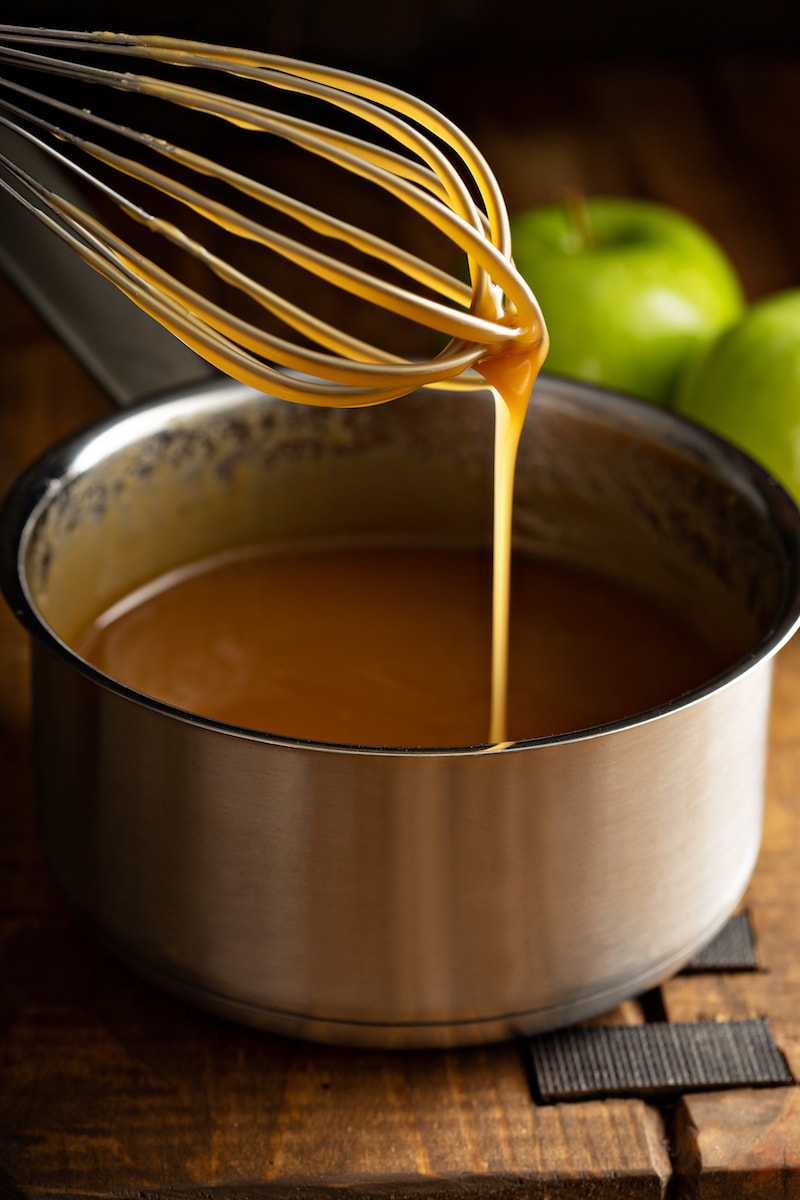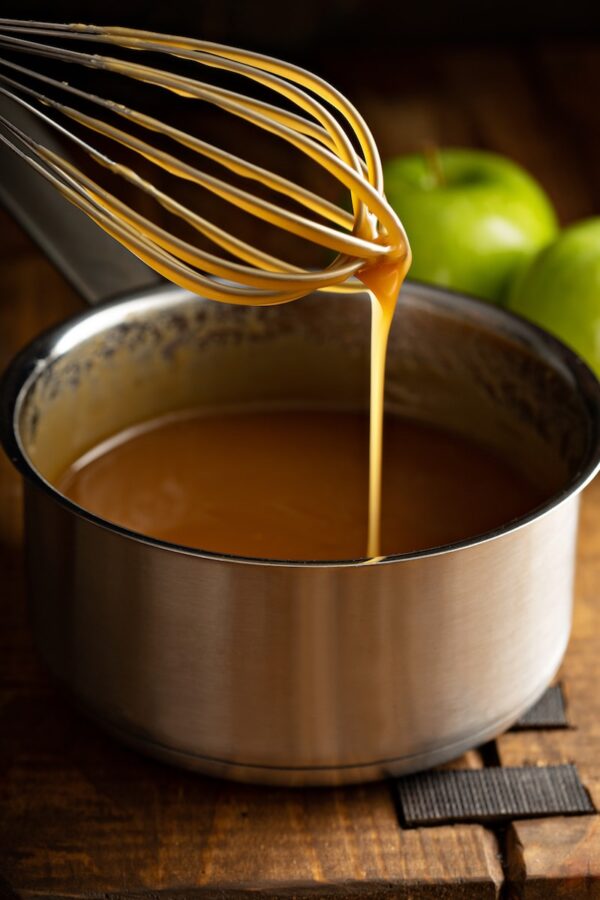 How To Make This Caramel Apple Dream Cake
The base of this decadent cake is made with butter, applesauce, shredded granny smith apples and apple pie spice.
And oh lord, it is so good. You could eat it just on its own like a snack cake.
However, then we make a super buttery, brown sugar caramel. Let it cool and then whip it with powdered sugar.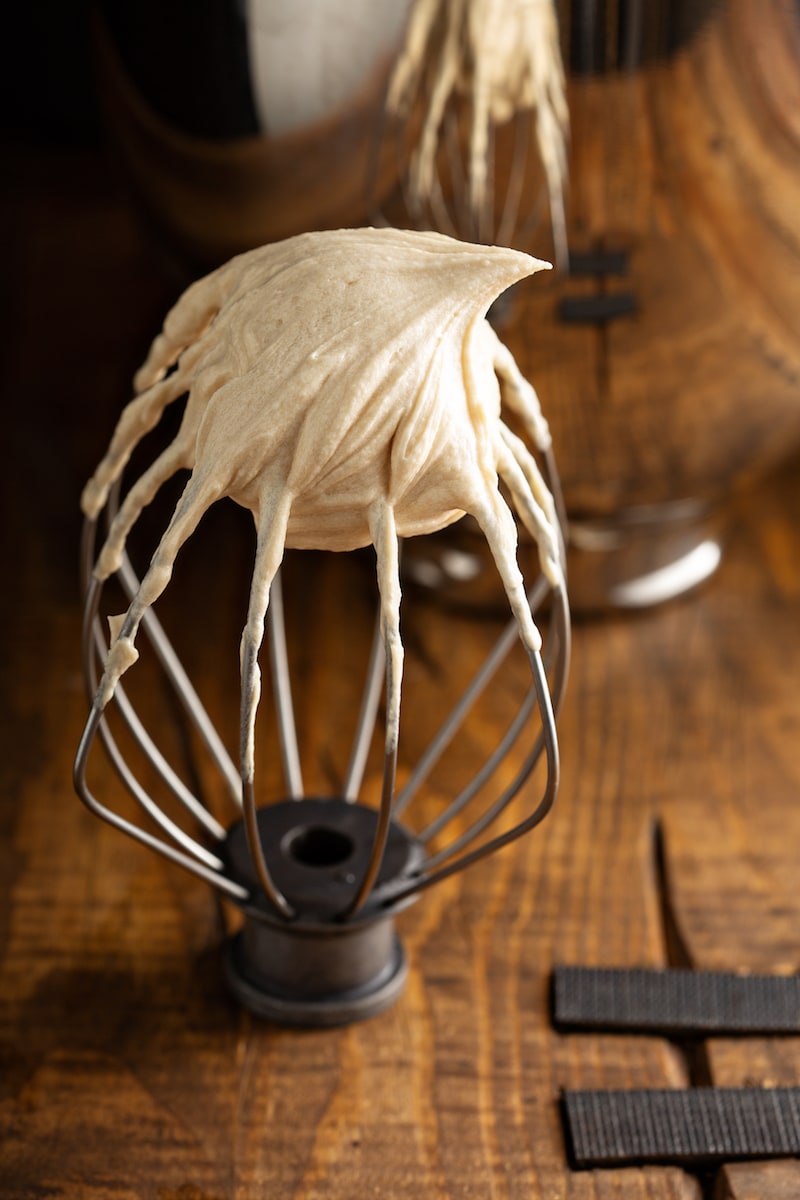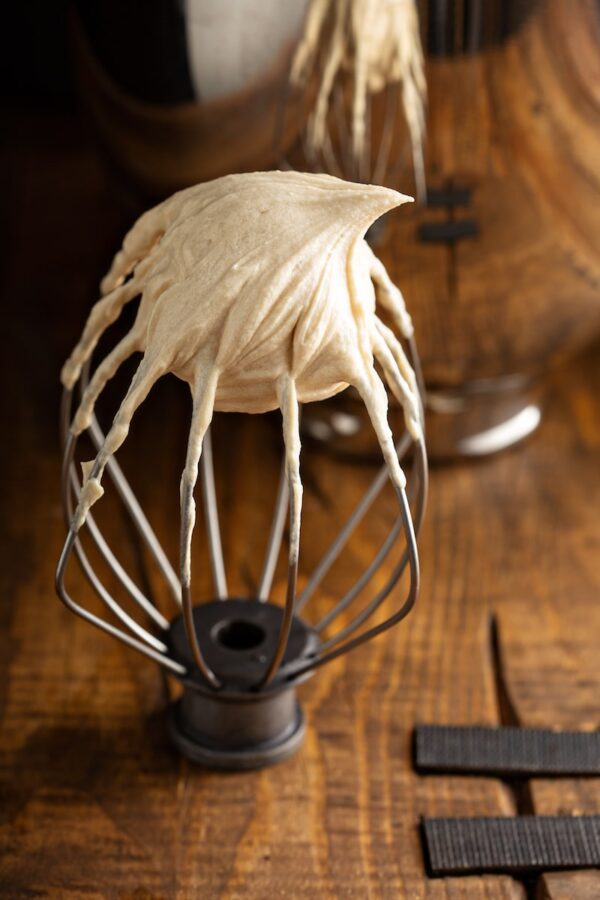 The Caramel Frosting Is Amazing
And that becomes our gorgeous caramel frosting. It's super sweet and it goes on nice and thin, not too thick.
If you like more of a traditional thick frosting, I would recommend using the cinnamon cream cheese frosting from the Pumpkin Dream Cake recipe.
However, this caramel frosting really is the perfect compliment to this Caramel Apple Dream Cake.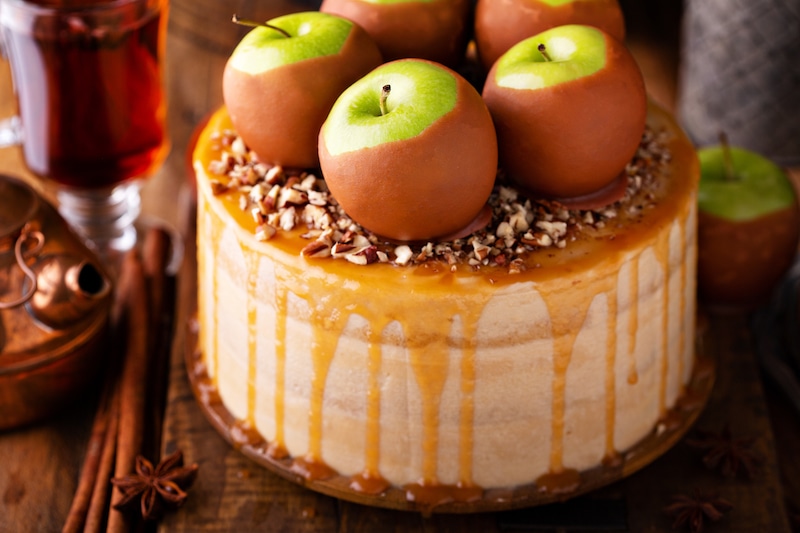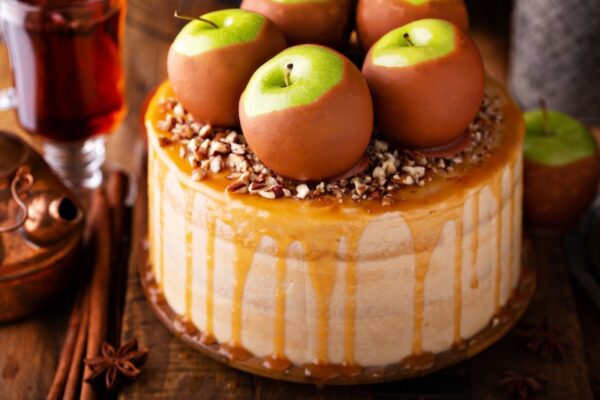 How Do You Decorate This Apple Cake?
You can leave it as it, just frosting and cake, or you can dress it up with some fun toppings.
I went with caramel sauce, chopped pecans and caramel apples, but all of these are optional.
It is totally up to you and how fancy you feel like getting!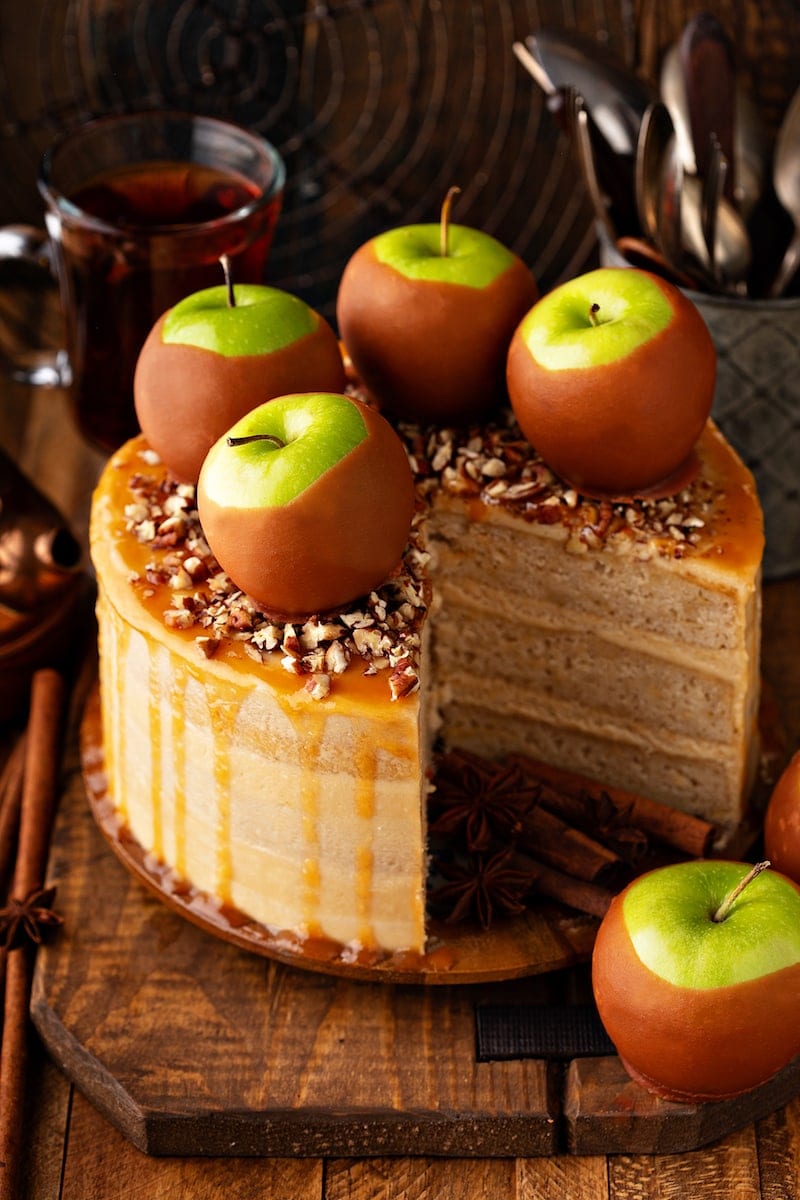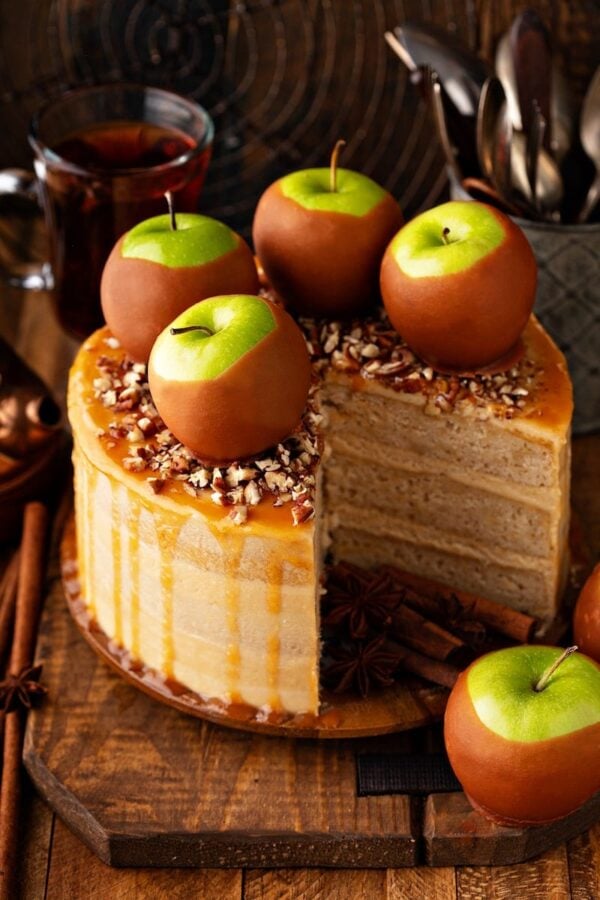 This Cake Recipe Is Perfect For Fall
So many of you have been asking for me to bring you more Dream Cake recipes and I am so happy to finally be delivering on my promises!
A lot of you have asked specifically for a Fall flavored dream cake that does not include Pumpkin.
I think you are all batty for not loving pumpkin (kidding, mostly), but I know you are all going to LOVE this Caramel Apple Dream Cake!!
A few handy items (or ingredients) that will make this recipe easier:
8 inch non stick round cake pans (you will need three of them!)
Apple Pie Spice (I use McCormick)
Box Shredder (to shred your apples)
*this post contains affiliate links to amazon. Thank you for helping me continue to bring you free recipes!
Yield: serves 10
Caramel Apple Dream Cake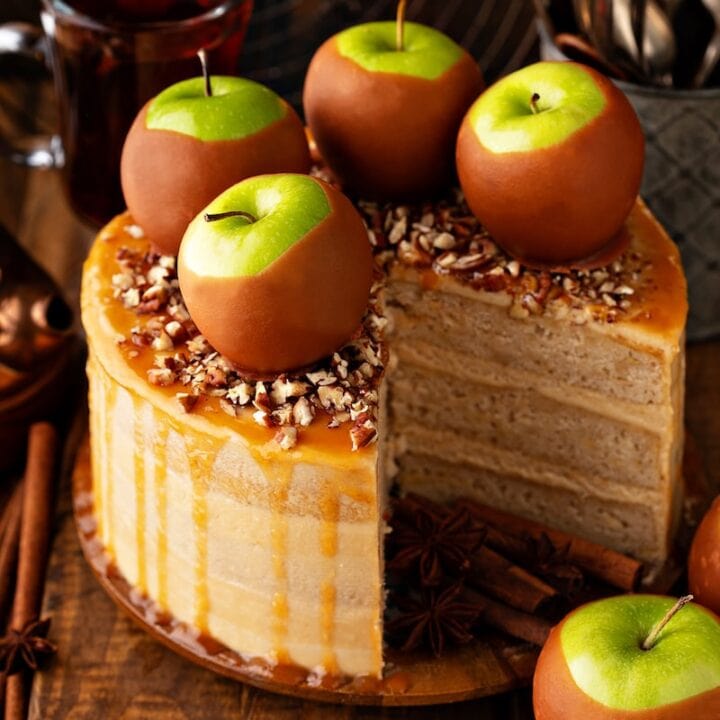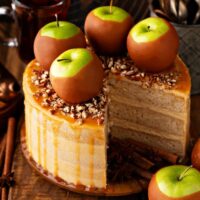 Caramel Apple Dream Cake features three big layers of super moist apple spiced cake, made completely from scratch, frosted with sweet caramel frosting & caramel apples! This is the best apple cake!
Total Time
1 hour
40 minutes
Ingredients
Apple Spice Cake
3 cups all-purpose flour
1 tablespoon apple pie spice
1 1/2 teaspoons baking soda
1/4 teaspoon salt
3/4 cup (1 1/2 sticks) unsalted butter
2 1/8 cups granulated sugar
3 large eggs
2 teaspoons vanilla extract
1/2 cup sour cream
4 oz applesauce
1 cup whole milk
1 cup peeled and shredded apples
Caramel Frosting
1 cup (2 sticks) unsalted butter
1 1/2 cups packed light brown sugar
1/3 cup heavy cream
1 teaspoon vanilla extract
1/4 teaspoon salt
4 to 5 cups powdered sugar
Optional Toppings
caramel sauce
chopped pecans
caramel apples
Instructions
Apple Spice Cake
Preheat oven to 300°F (135°C). Grease and flour three 8-inch round cake pans, set aside.
In a medium bowl, mix flour, apple pie spice, baking soda and salt, set aside.
In a large bowl, cream butter and sugar until light and fluffy. Beat in the eggs one at a time, then stir in vanilla, sour cream and applesauce.
Beat in the flour mixture alternately with the milk. Fold in the shredded apples.
Divide batter evenly into prepared pans. Bake for 35-40 minutes, or until a toothpick inserted into the center of the cake comes out clean. Let cake cool completely before frosting.
Caramel Frosting
Melt the butter in a small saucepan over medium heat. Once melted, add brown sugar and heavy cream. Whisk constantly until sugar is dissolved. Add salt.
Allow to bubble for about 2 minutes, whisking constantly. Remove from heat immediately, stir in vanilla extract and allow to cool completely.
Transfer the brown sugar mixture into the bowl of your stand mixer fitted with the whisk attachment. With the mixer on low, add 3 cups powdered sugar, beat until well combined.
Slowly add 1/2 cup more powdered sugar at a time until you reach the desired consistency. If your frosting gets too thick, you can add an additonal tablespoon or two of heavy cream, if needed.
Turn the mixer speed up to medium and continue mixing until creamy and combined, scraping the sides of the bowl as necessary.
Frost cake and decorate as desired.
Nutrition Information:
Yield:
10
Serving Size:
1 serving
Amount Per Serving:
Calories:

1499
Total Fat:

18g
Saturated Fat:

6g
Trans Fat:

0g
Unsaturated Fat:

10g
Cholesterol:

79mg
Sodium:

412mg
Carbohydrates:

335g
Fiber:

3g
Sugar:

299g
Protein:

8g
This post may contain affiliate links. Read my disclosure policy.