Moist Banana Cream Cheese Muffins are topped with sweet cream cheese that melts into the tops of the muffins as they bake. Bonus: they only take 30 minutes!
If you love banana muffins, this cream cheese swirl version takes them to a whole new level.
We start with a super moist banana muffin loaded with fresh bananas and crunchy pecans.
Before baking, we swirl the tops of the muffins with a sweetened vanilla cream cheese.
The cream cheese melts into the tops of the muffins as they bake and creates a spectacular breakfast treat.
It is almost like a self frosting cupcake…except you eat it for breakfast and call it a muffin!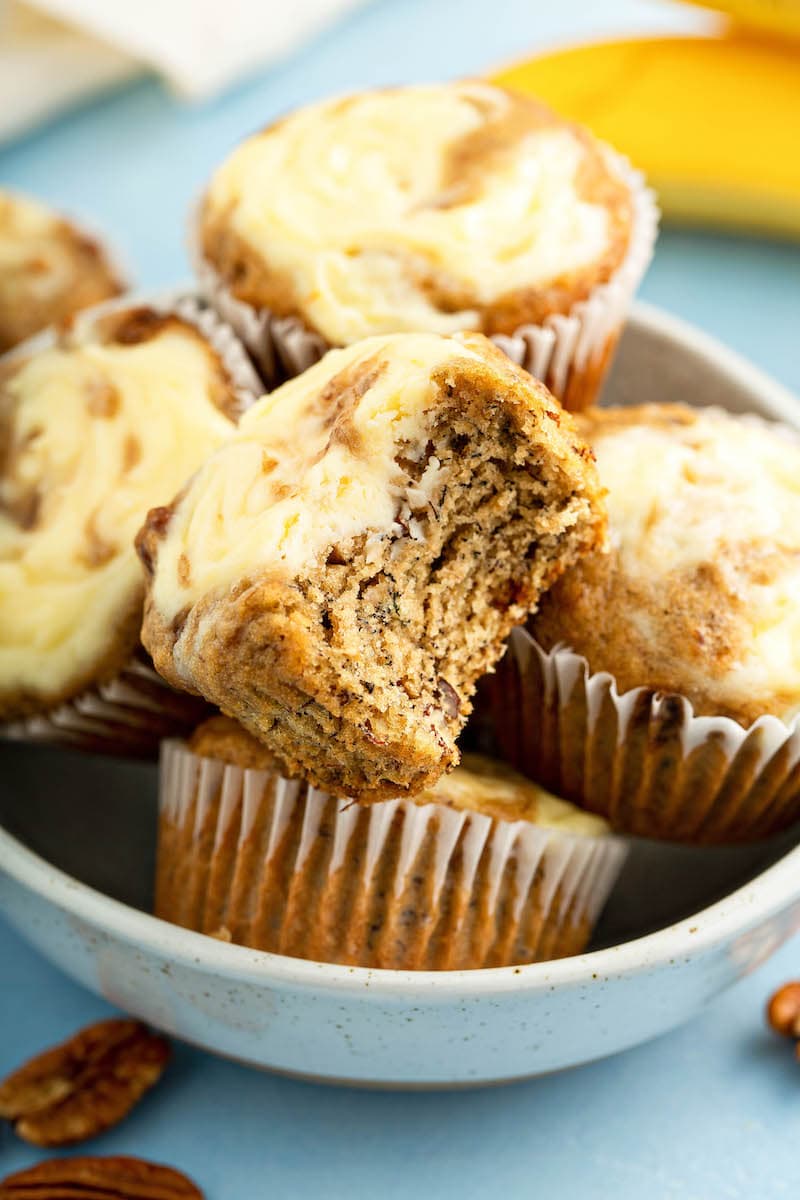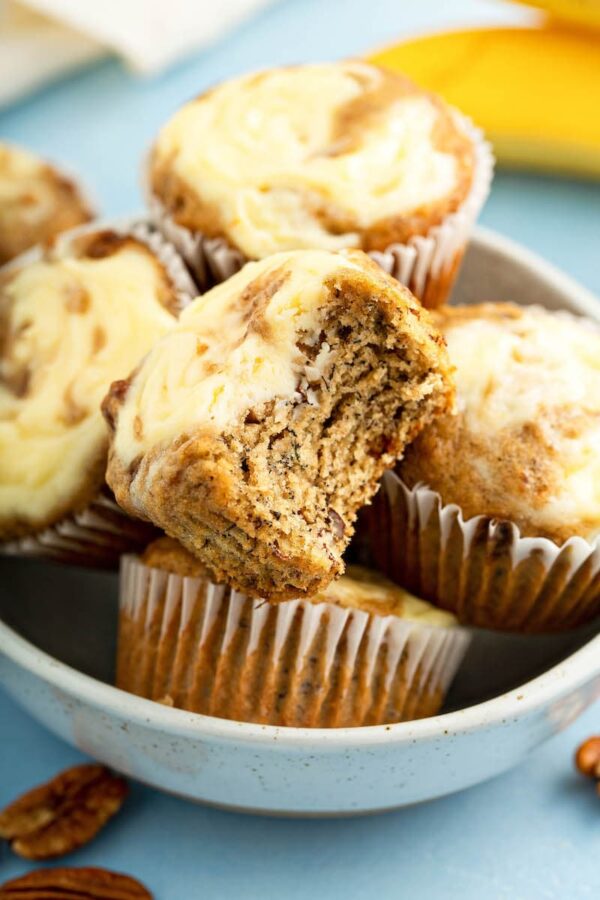 Swirl Muffins
This is not the first time I have created a swirl muffin. In fact, I have three other versions!
The most famous being the Pumpkin Cream Cheese Swirl Muffins. They are THE most visited recipe for September and October every year on my site.
But I also have two fun Nutella versions as well: Nutella Banana Swirl Muffins and Pumpkin Nutella Swirl Muffins.
I just love a muffin topped with something sweet!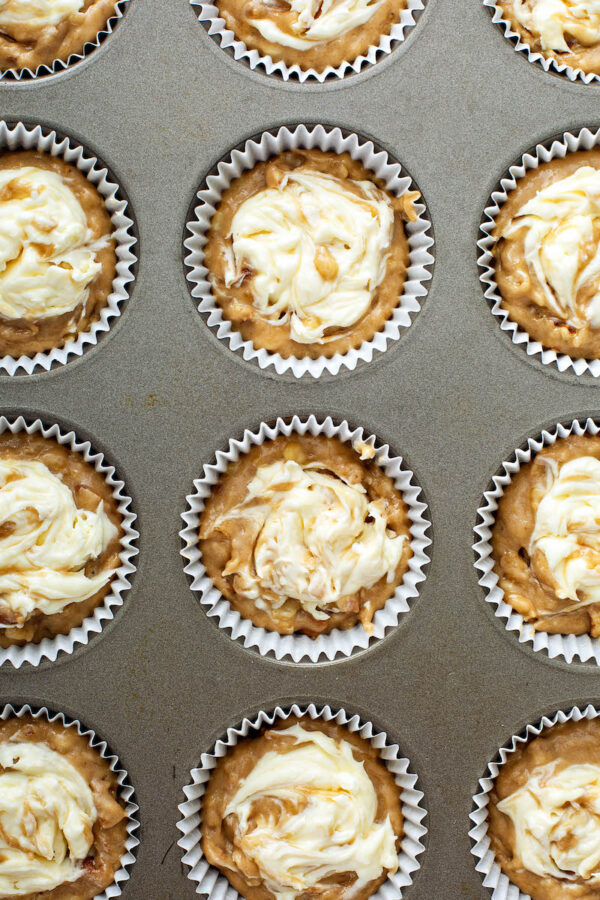 Swirl Technique
It's a lot easier than you think! No need for anything fancy, just a toothpick and a spoon.
I drop a tablespoon of the sweet cream cheese mixture into the center of an unbaked muffin with a spoon.
Then, using a toothpick, I swirl the cream cheese towards the edges as best I can.
You don't need to be perfect, you just want to swirl it a little as best you can.
If the cream cheese mixture isn't swirling for you, you can add 1 tablespoon of milk to smooth it out a little.
If you need additional help, watch the video in this post for a great visual example!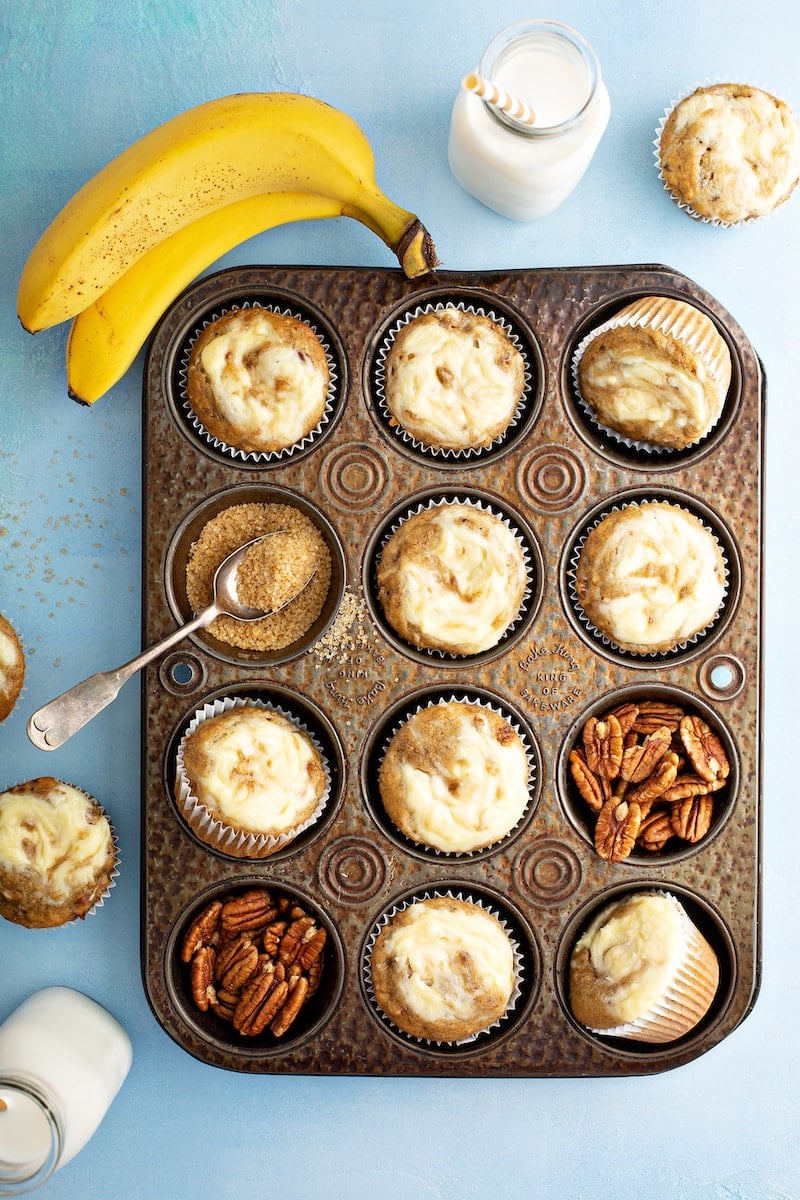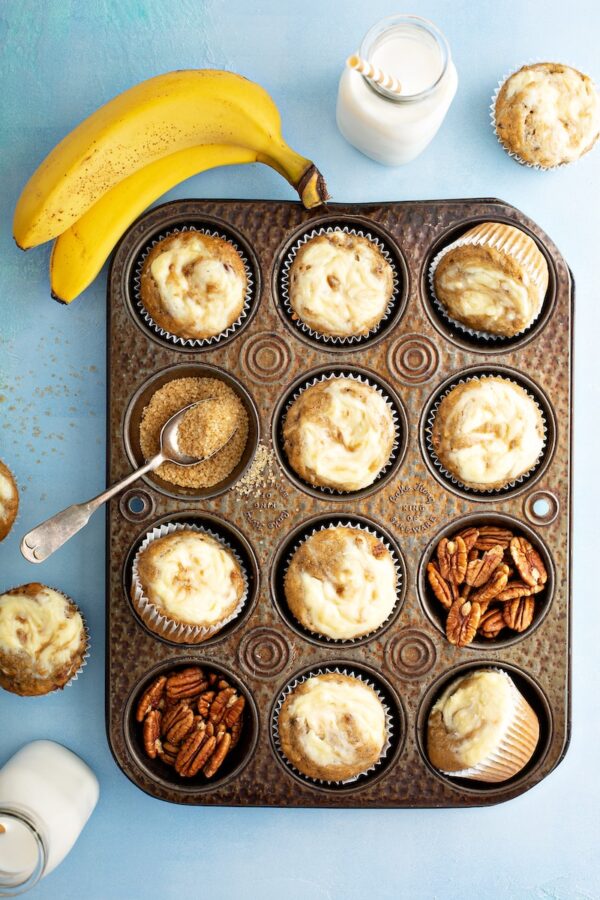 Pecans? Walnuts? Neither?
This is SUCH a personal thing! And there is no wrong answer!
I know some of you love nuts in your banana muffins and some of you hate nuts in your muffins.
I am with all of you! Some days I want to add a big handful of them and sometimes I don't want nuts anywhere near my muffins.
For these banana muffins, I recommend pecans or walnuts if you are going to use nuts.
However, they truly are absolutely delicious without any nuts at all. So feel confident in whatever way you choose to go! ;-)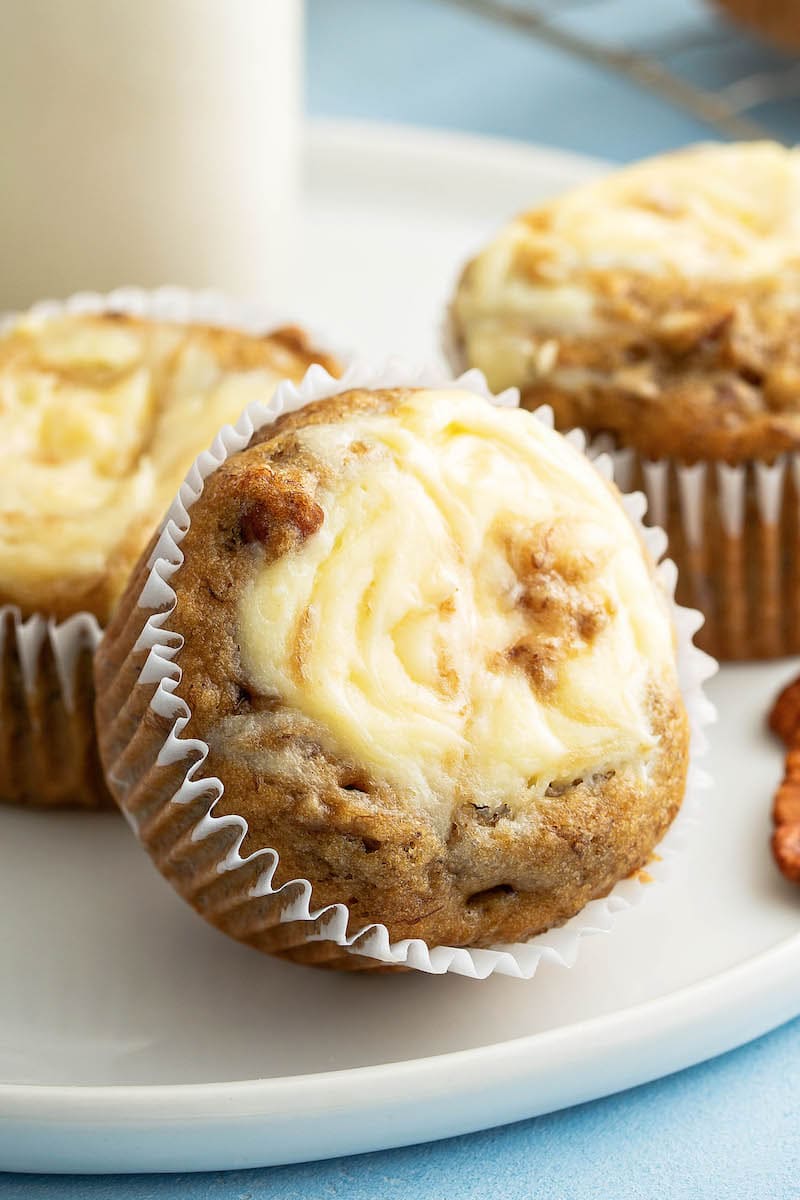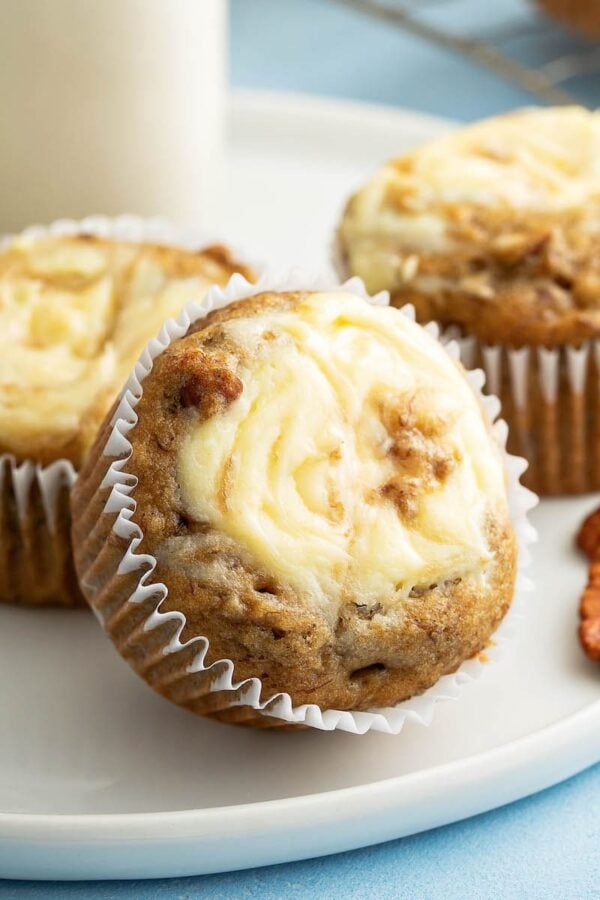 Just like all my swirl muffins, I know you and your family are going to love these Banana Cream Cheese Muffins!
They are exceptionally moist, full of banana flavor and have a perfectly sweet cream cheese swirl on top.
Please leave your review of the recipe in the comment below after you make them! I love to hear what you think!
Head on over to Dixie Crystals for the full recipe I developed for them!
RECIPE: Banana Cream Cheese Muffins
This post may contain affiliate links. Read my disclosure policy.