All Harry Potter fans must try this magical recipe for a homemade Butterbeer Pound Cake with flavors of butterscotch and cream soda in a sweet dense pound cake.
Many years ago I visited Hogwarts at Universal in Orlando for the very first time and had my first sip of Butterbeer!
The last time I was there I promised myself I would make a cake recipe with all those same flavors. It's been really fun testing this recipe until I got it perfect!
This Butterbeer Pound Cake is moist, dense and perfectly flavored with cream soda, splash of rum (optional!) and a butterscotch sauce topping!
If you love this recipe, make sure and check out my similar recipe: Almond Amaretto Pound Cake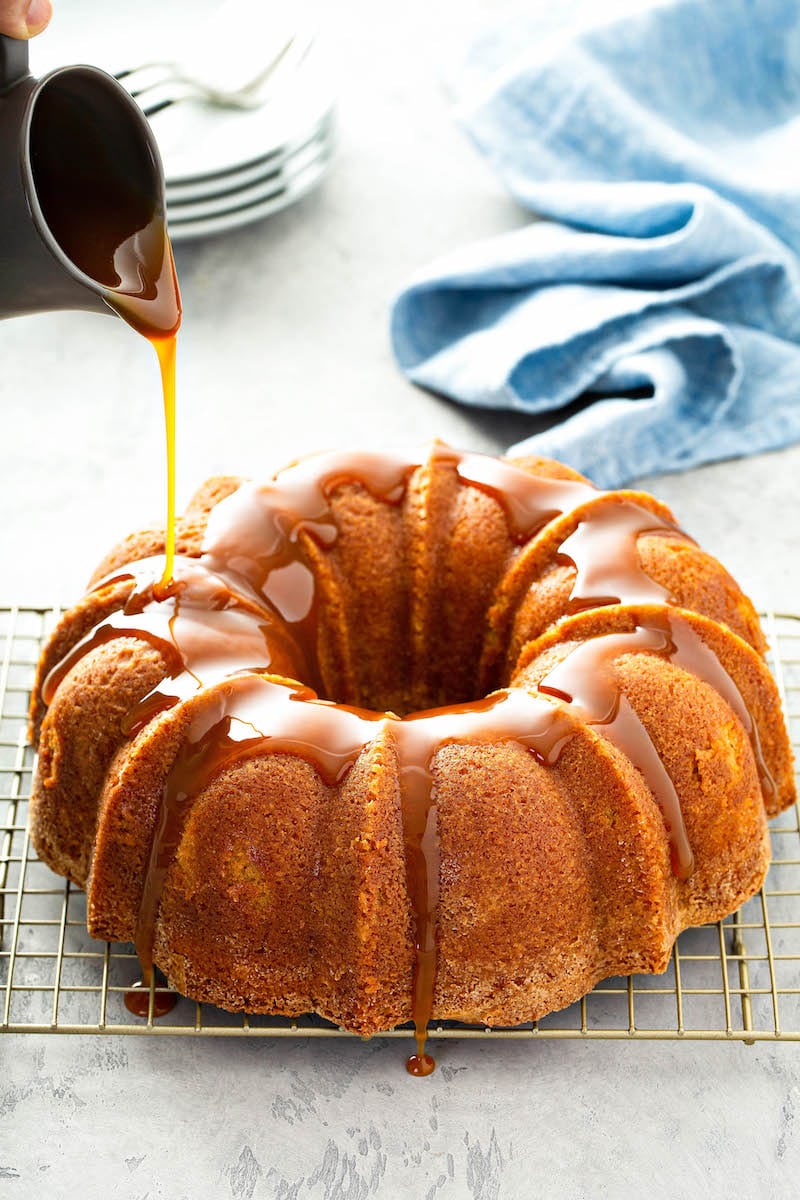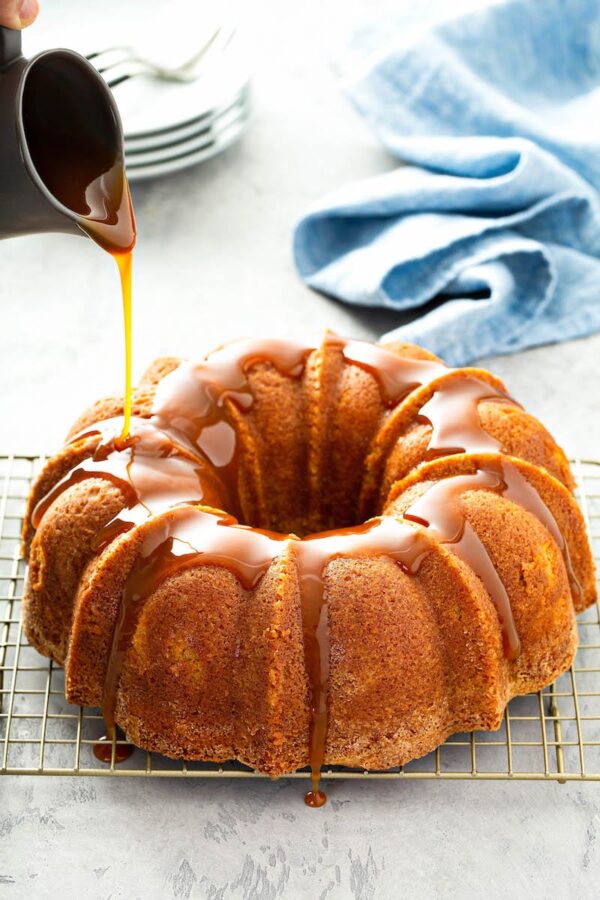 What is Butterbeer?
All Harry Potter fans already know, but Butterbeer is a drink in the Harry Potter books/movies, but the books don't specify what it's made of.
At the Universal Parks, Butterbeer is a combination of cream soda and butterscotch served hot, cold or iced with a frothy topping.
This pound cake features all of those same flavors, but in a big gorgeous buttery pound cake!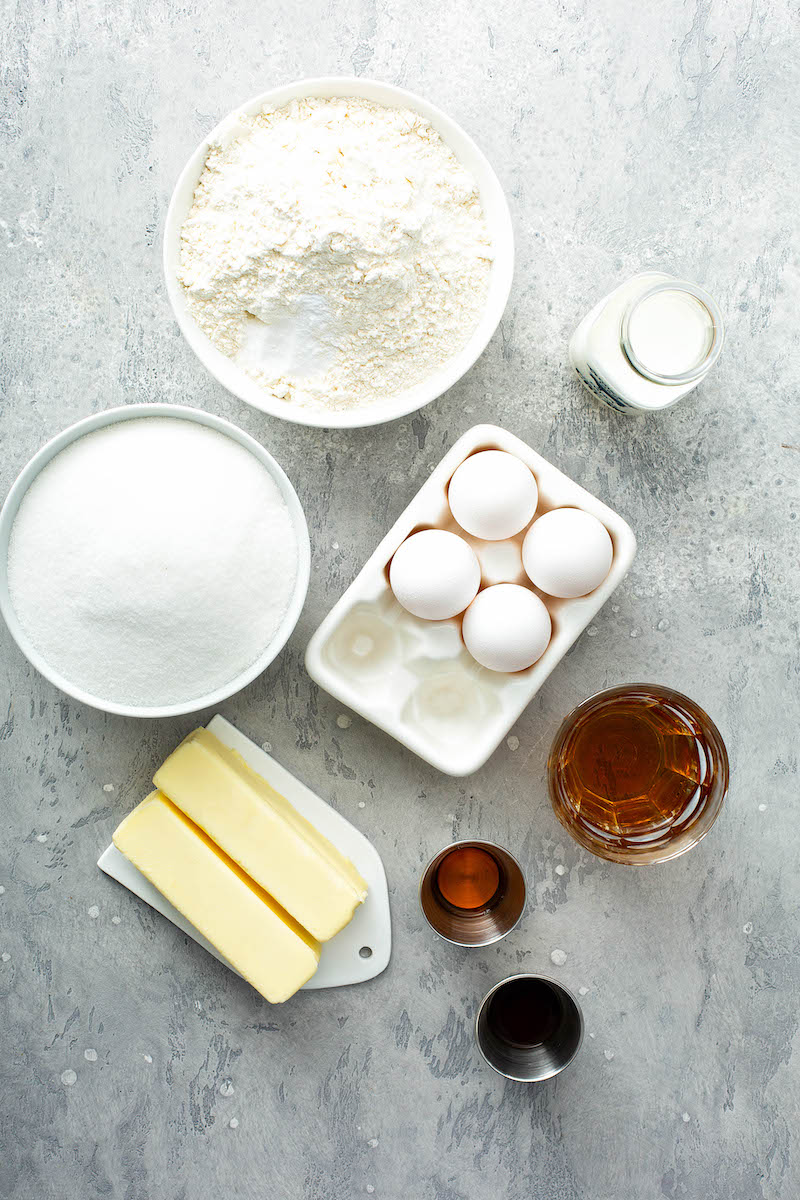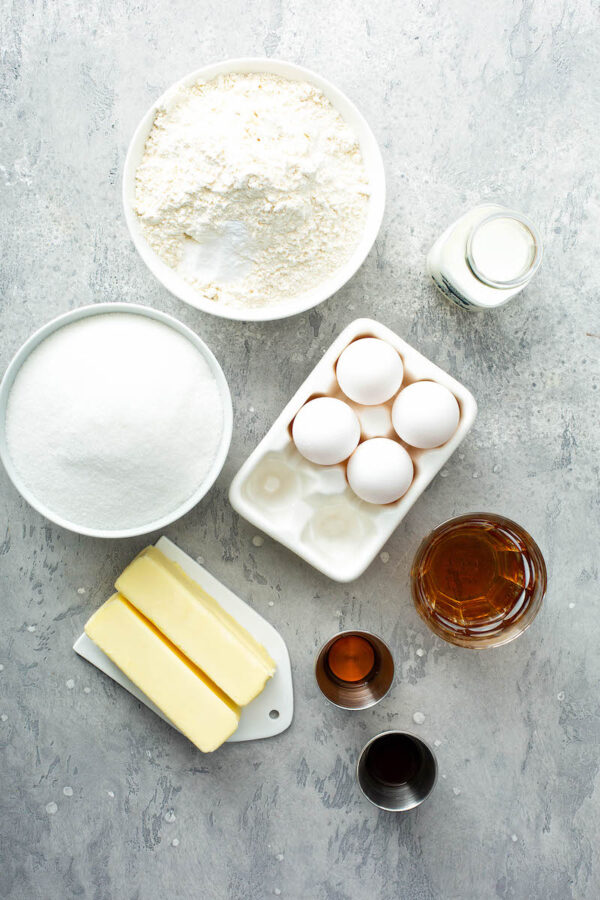 Butterbeer Pound Cake Ingredients
We start with a classic pound cake, but with a few fun twists to turn it into a Butterbeer Pound Cake.
To achieve those flavors, we have a few key ingredients:
Cream Soda
Dark Rum
Butter Extract
Vanilla Extract
Butterscotch Sauce
The cream soda, dark rum, butter extract and vanilla extract are all added to the pound cake batter.
The rum is optional, but it warms up the cake just enough to give that perfect butter beer flavor! The alcohol content will bake out, leaving this recipe with no alcohol in the final cake and kid safe!
The butterscotch sauce can be homemade or store bought, but it really takes this Butterbeer Pound Cake over the top!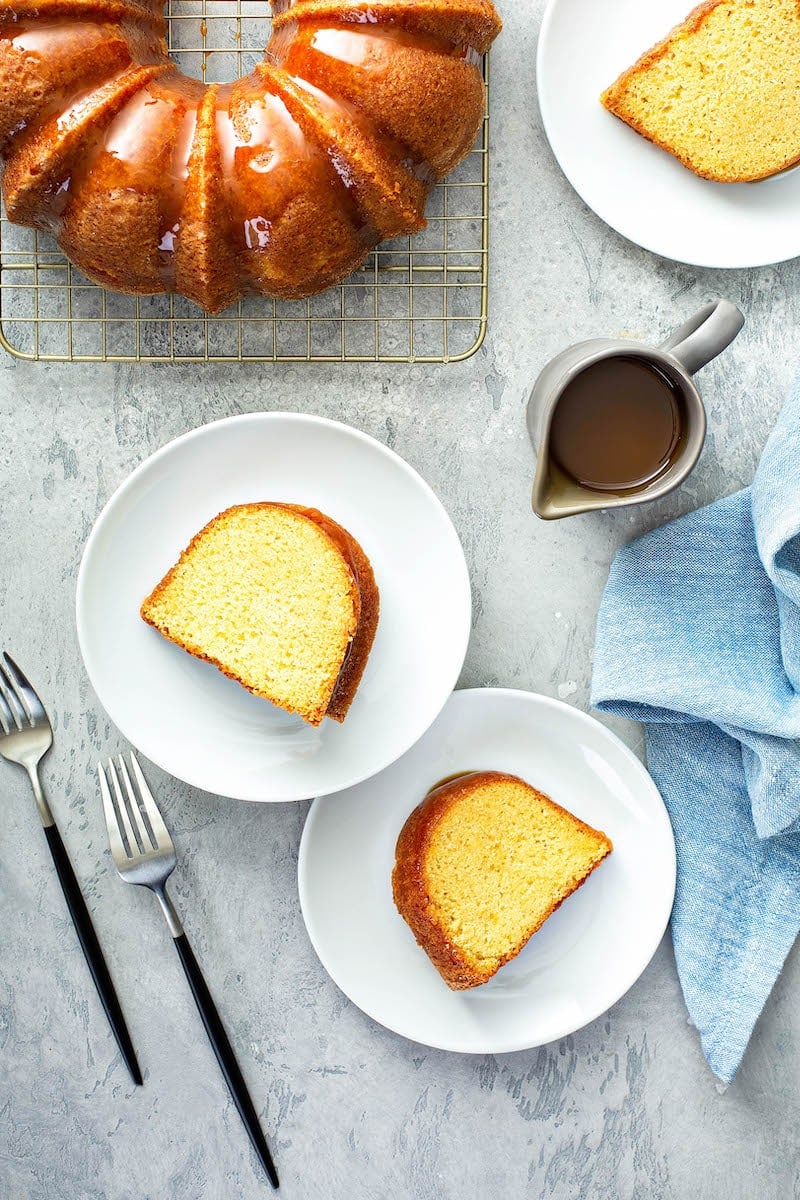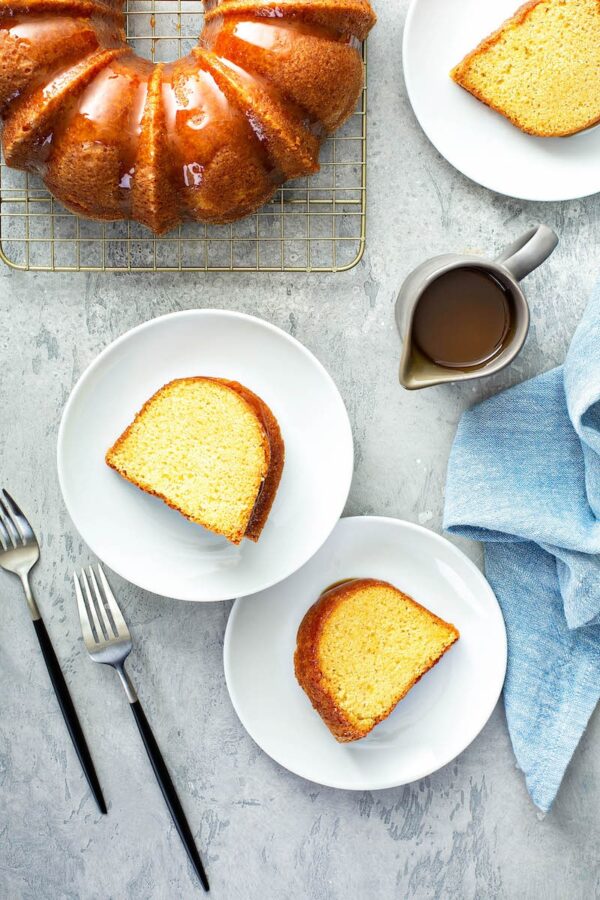 Can I prepare Pound Cake ahead of time?
Yes! This Butterbeer Pound Cake is a great recipe to make ahead for a party.
This pound cake can be made up to a week ahead and stored in an airtight container, however it is the best in the first 2-3 days.
I personally like to serve this cake best warm, so I will warm it up just slightly to have that freshly baked feeling.
Then right before serving this pound cake, drizzle it (or each slice) with butterscotch sauce!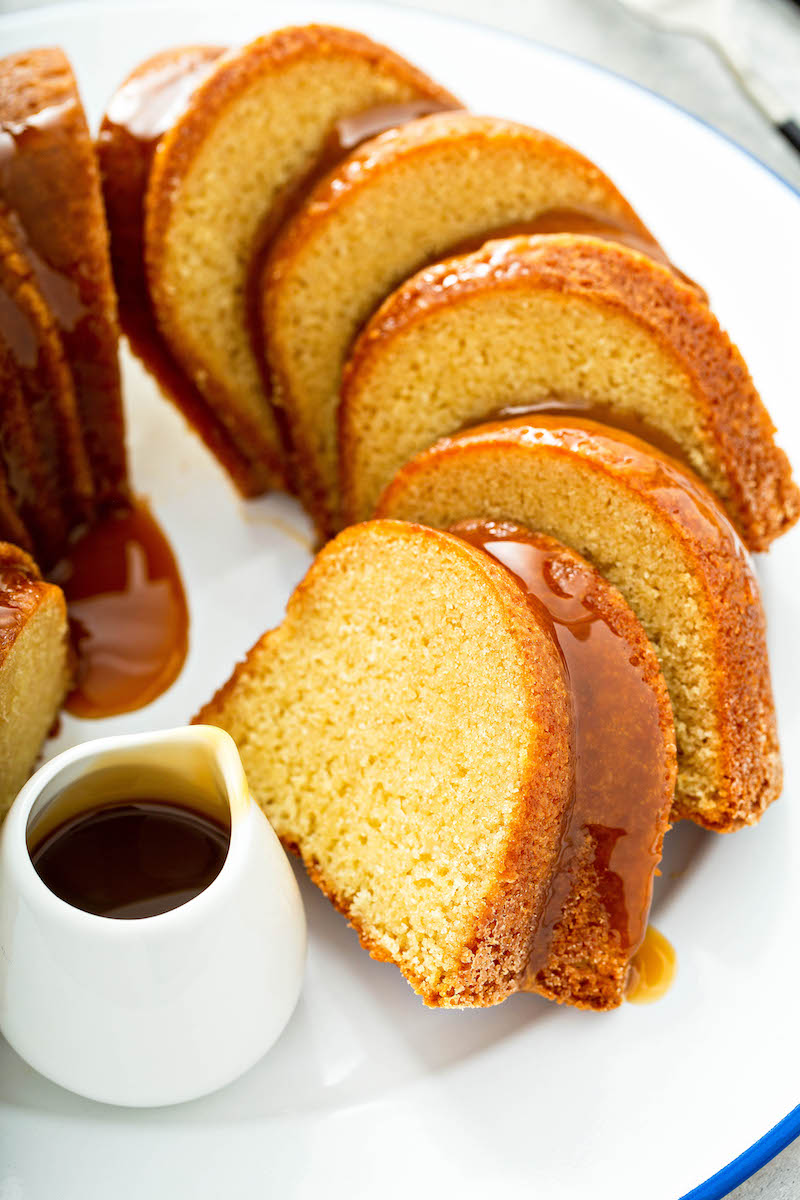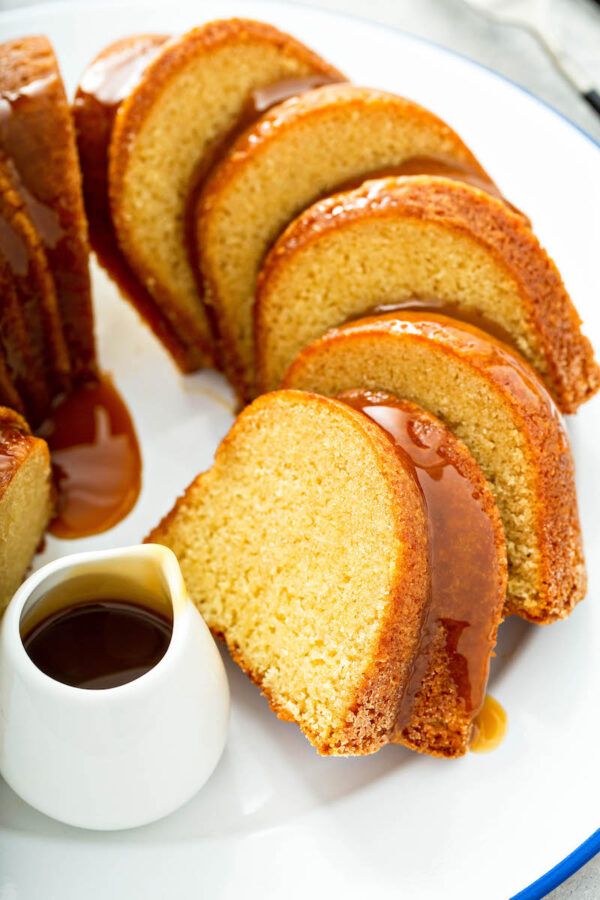 This Butterbeer Pound Cake is absolutely delicious, no matter if you are a Harry Potter fan or not. It's got a great depth of flavor and is so incredibly moist!
Head on over to Dixie Crystals to get the full recipe I developed for them by clicking the button below:
This post may contain affiliate links. Read my disclosure policy.