Tender and moist Spiced Buttermilk Pound Cake is a wonderful recipe to enjoy for breakfast or as a classic dessert at your next dinner party!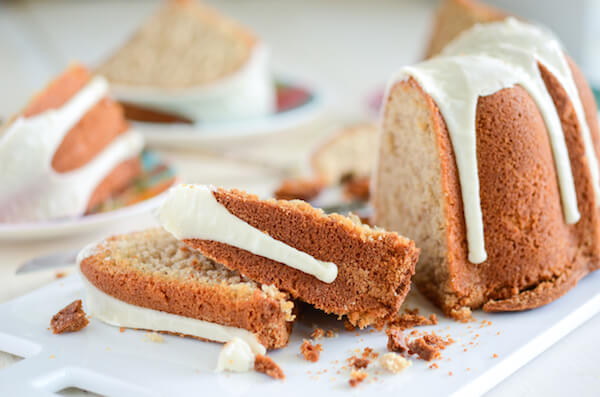 Pound cake is breakfast cake to me. I know most people will say coffee cake is the only true "breakfast cake", but there is something about pound cake that makes it perfect with a cup of coffee in the morning.
Plus, this particular pound cake is a buttermilk pound cake — that just screams breakfast! However, to be fair, this cake also screams brunch, lunch, snack, dinner and dessert to me. Can you tell I like pound cake?
(Pssst! Make sure you also look at this Blueberry Lime Cream Cheese Pound Cake if you also LOVE pound cakes! It's phenomenal.)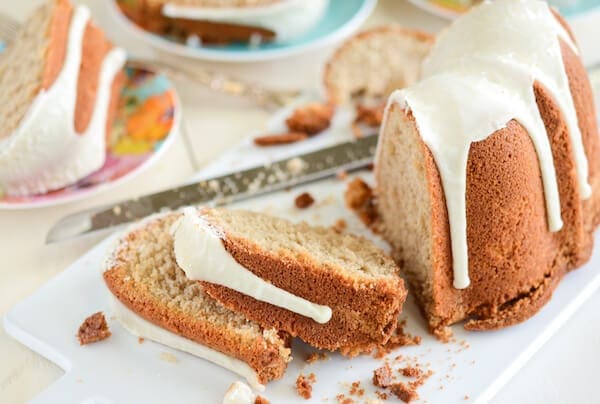 Every one has a favorite version of buttermilk pound cake and this is mine. I love all of the spices (cinnamon, nutmeg, and allspice) in combination with the rich moist cake. Then you add the sweet almond & vanilla glaze on top and I am a goner.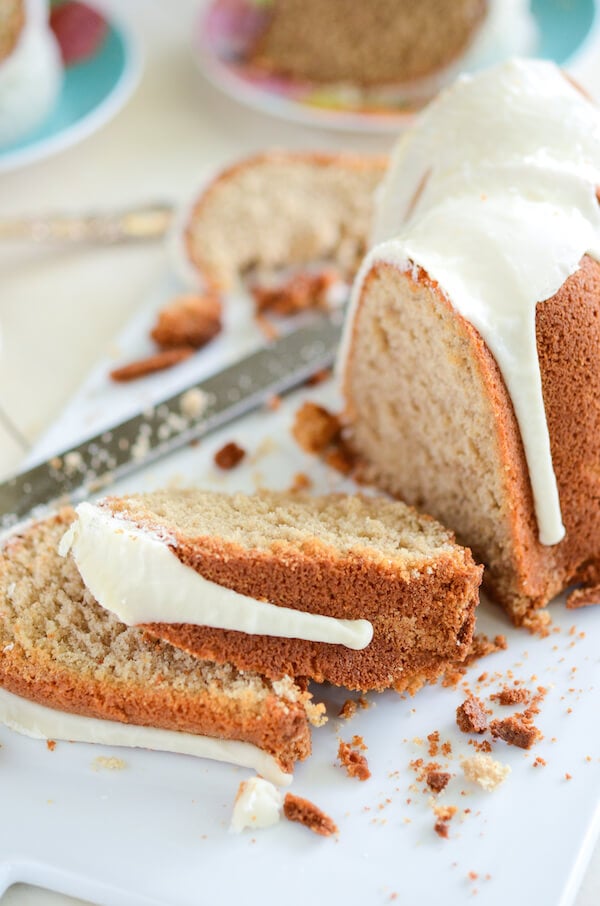 This is one of those cakes that is perfect for guests coming over. No crazy flavors to turn anyone off, it can easily be made a day ahead, and it looks gorgeous sitting on the counter when your guests walk in!
Head on over to Dixie Crystals to check out the FULL RECIPE: Spiced Buttermilk Pound Cake
This post may contain affiliate links. Read my disclosure policy.