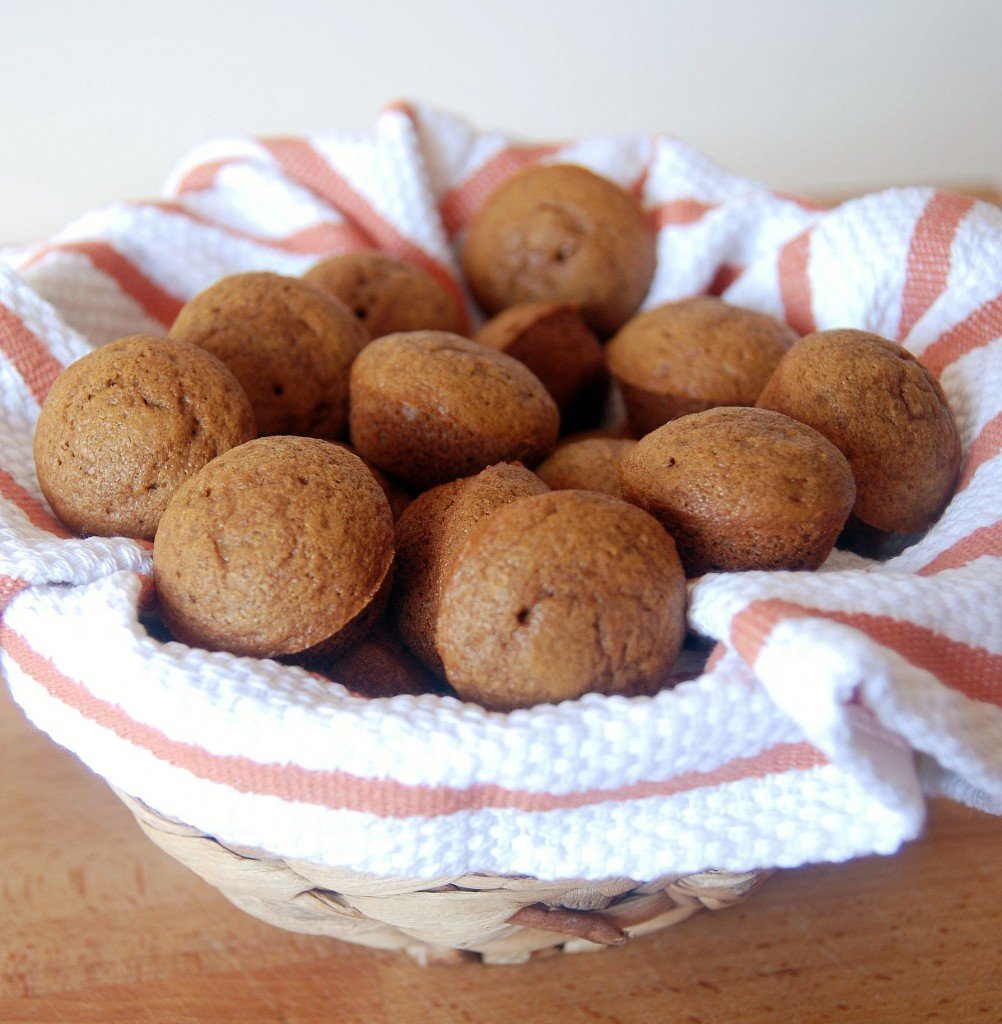 It is officially December, which mean's it is time to start some holiday baking. For me this usually means a jeans size worth batch of peanut butter blossoms and butterscotch haystacks.
But this year, I am going to try to watch the sweets I make and eat…which is going to be extremely difficult. And I can't promise I won't slip up a couple times…but I do promise that this year I will be featuring some ass friendly holiday baking. So to start I found these Gingerbread Muffins.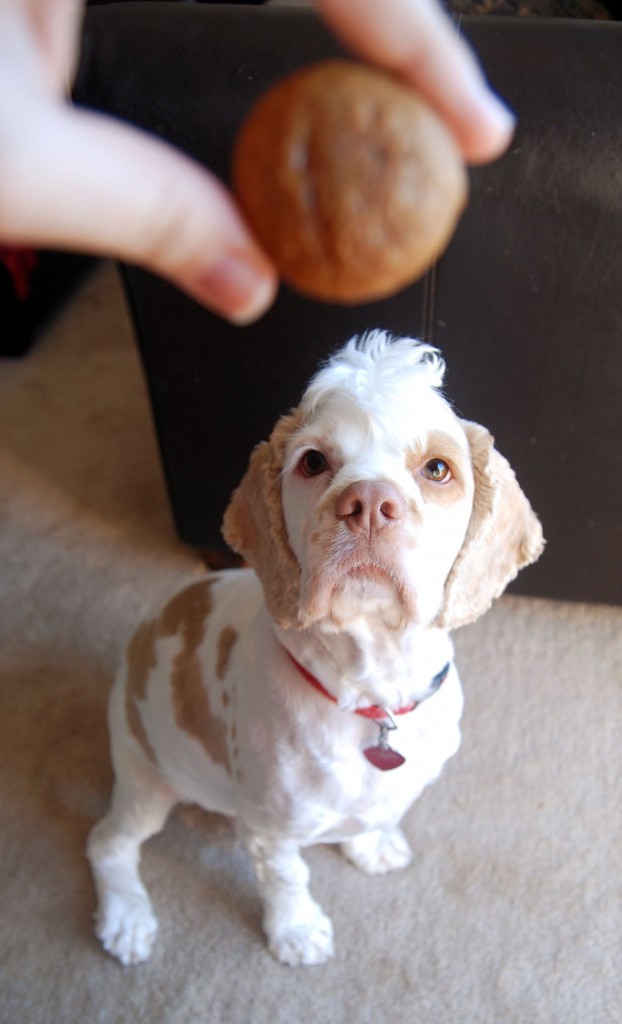 Brody will beg occasionally but if I haven't given in within a few minutes…he gives up. But when I was making these…he couldn't control himself. His eyes never left these muffins! Seriously! From when I was popping them out of the muffin tray till I was photographing them, Brody was there. I mean how could I tell that face no?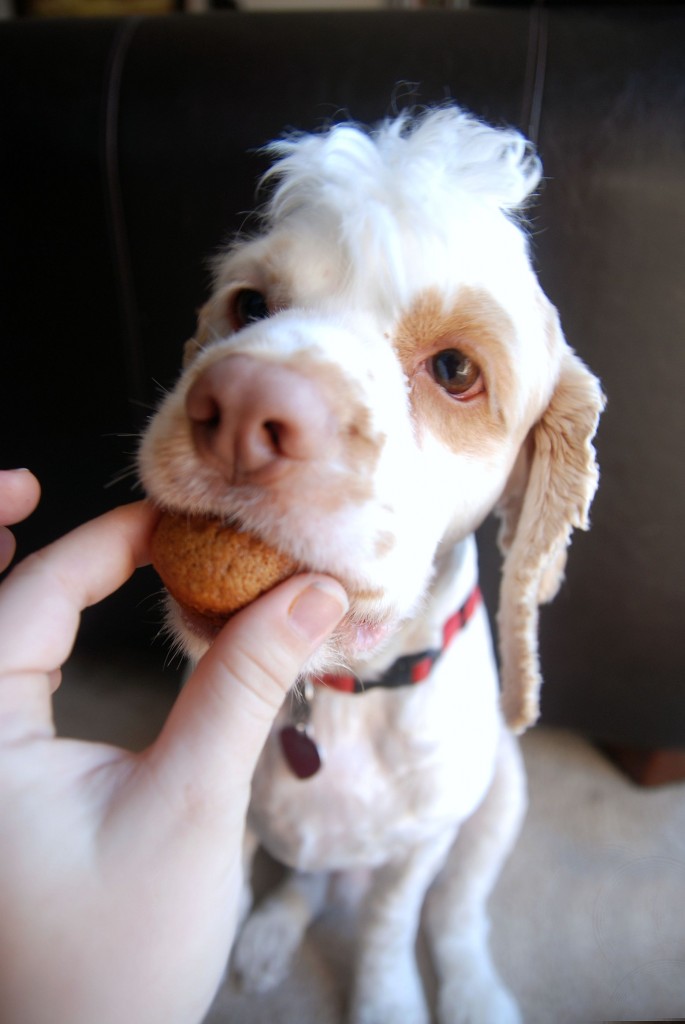 I caved and he had 1 or 3. And he spent the rest of the afternoon in this position.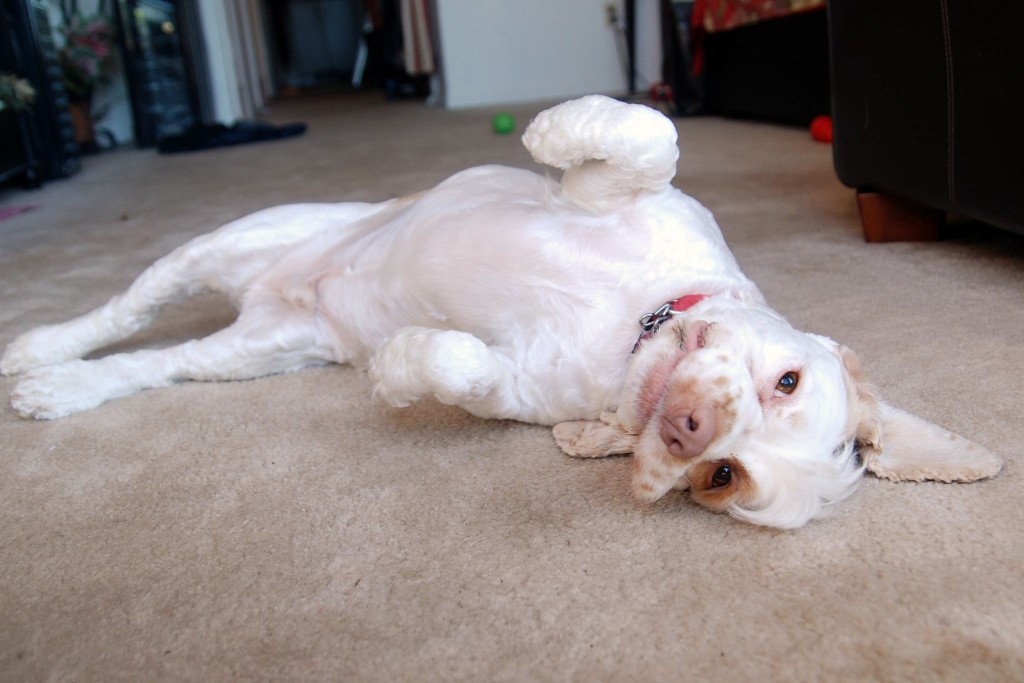 Gingerbread Muffins
Recipe note: I also think these would be fabulous done as cupcakes with a swirl of frosting on top! But to keep calories low, I kept it as a muffin.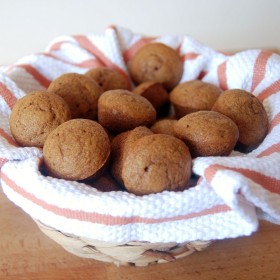 Ingredients:
1/2 cup 2% milk
1 1/2 tsp vinegar
1/2 cup dark brown sugar
1 1/4 cup flour
1 tsp baking soda
1/2 tsp cinnamon
1/2 tsp ground ginger
1/4 tsp salt
1/8 tsp nutmeg
1 egg
1/4 cup molasses
1/4 cup melted butter
Directions:
In a small bowl, whisk together milk and vinegar. Allow to sit for 10 minutes.
Preheat oven to 350 degrees.
In a medium bowl, combine sugar, flour, baking soda, salt and spices in a bowl.
In a separate bowl, mix the egg, molasses, melted butter, and milk mixture together.
Add the dry ingredients to the wet ingredients and stir until just blended.
Using a piping bag or ziplock baggie, fill pre-greased mini muffin tins about 3/4 full. Bake for 8 to 10 minutes or until a toothpick comes out clean. Be careful not to overcook the muffins, as they can dry out easily.
This post may contain affiliate links. Read my disclosure policy.